Len Lukey Galaxie + 80s and 90s cars + import hopes - Mailbag 415
---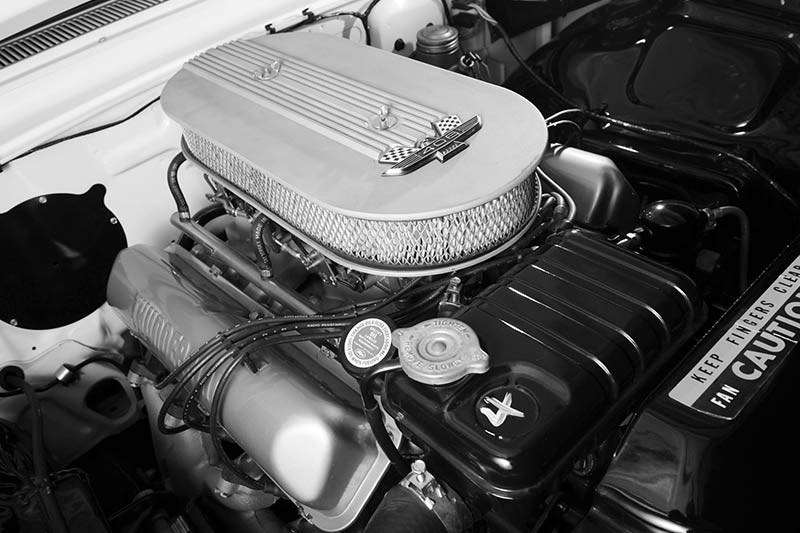 Inside this month's Unique Cars mailbag...
Lukey Gal
Regarding the Len Lukey Galaxie listed under Ones That Got Away in issue 414: Unless I am mistaken this is the 1962 Holman & Moody prepared Galaxie that came with the 406ci engine with the tri-power triple dual throat Holley carbs. The 427 didn't come out in the Galaxie until mid-1963. If that car has a 427CI block and two four barrels it is not the original block.
The late Lex Davison raced a 1964 427 Galaxie. I think you also ran an article on the later 427 Galaxie Len Lukey intended to prepare and race, in an early edition of Unique Cars.
One of my school friends had that featured 1962 406 ex-Len Lukey Galaxie as his road car in the early 1970s. It was quite a beast in those days. I had a 1970 GTHO and the Galaxie was faster in a straight line sprint. I know that it is now in the Bowden Collection. A neighbor a couple of streets away also had the genuine 289 AC Cobra also now in the Bowden family. To see that in full flight back in those days was a sight to behold.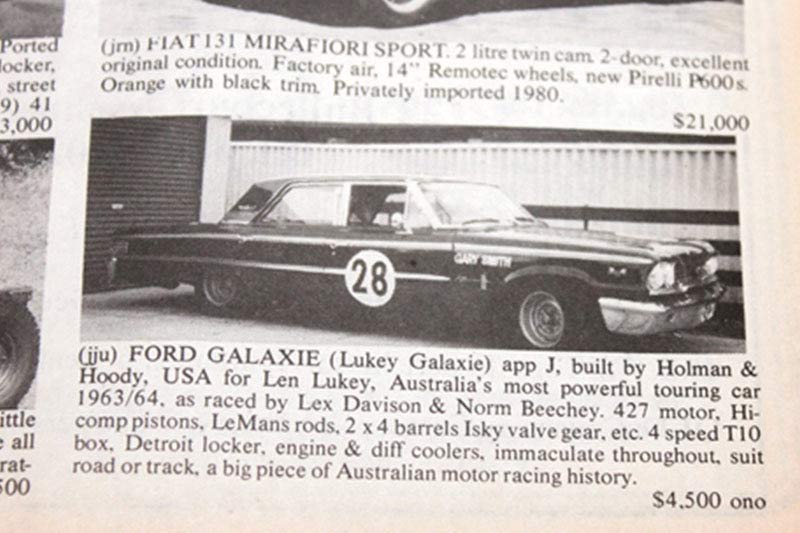 I remember the owner saying he had been offered around $20,000 for it which today seems rather incredible. There was also a genuine British Racing Green Ford GT 40 residing several streets away so the Ford brand was well and truly represented in that area of Melbourne in the early 1970s.
Peter Fraser
Email
ED: Hi Peter, we got in touch with Cliff Chambers, who writes Gotaways. He said: "It's likely it did come with a 406. In the photo of it I found as a newly-arrived road car it was certainly looking very stock with white-wall tyres on red rims matching the car."
Morley Matters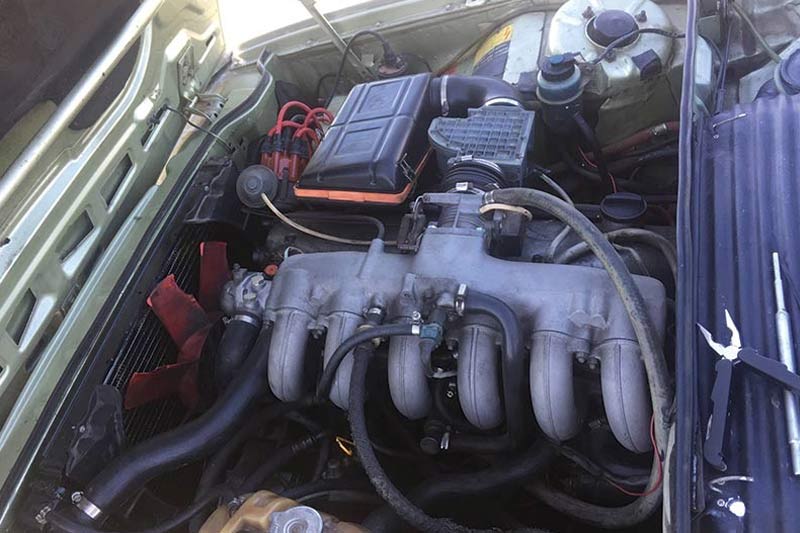 Commendations on your 'jury rig' repair to the BMW (in Morley's Workshop, issue 414). Do you remember a TV series about indigenous mechanics in the outback? (Ed: It was Bush Mechanics, on the ABC.) Some of their solutions were out of left field, and somewhat fragile, but it was about survival, unless one has their knowledge about living off the land.
Lots of good stuff in your Japanese feature. My top three are all Aussie spec Nissans, with the 300ZX non-turbo #1, the 200SX #2 and the GT-R R32 #3. I test drove a 200SX new and couldn't afford it, but it was a great machine, albeit a more capable performer than yours truly's ability as a driver!
Regarding Morley's interest in alternative uses for engines, the WWII Bren gun carrier was a tracked vehicle which steered like a bulldozer, but at somewhat faster speeds. The driveline from engine to rear brakes was all Ford truck components with the old flathead V8 up front. My old man owned an army surplus one for a time purely because it had done 38 miles only and he wanted the engine for a ski boat.
Another example was that of a guy in a small NSW south coast town back in the 1950s who had an old Ford V8 engine driving a generator in a shed at the rear of the local cinema.
As was the go back then one or two guys usually owned every retail business in town and this fellow had the Ford dealership and the hardware store as well as the cinema. The Ford dealership had no workshop to speak of (verandah posts out the front though), but it had a large Ford oval badge attached internally to the shop-front window. This badge wasn't your usual enamel number but had intricate multi coloured glass type beading forming the oval image. Long after said guy had passed on the building remained but someone lifted the Ford badge early on.
Eric Waples
NSW
ED: What is it about V8 side-whackers and cinemas? Morley has another example in issue 415. As for the Ford badge, it's probably worth a fortune these days.
More 80s and 90s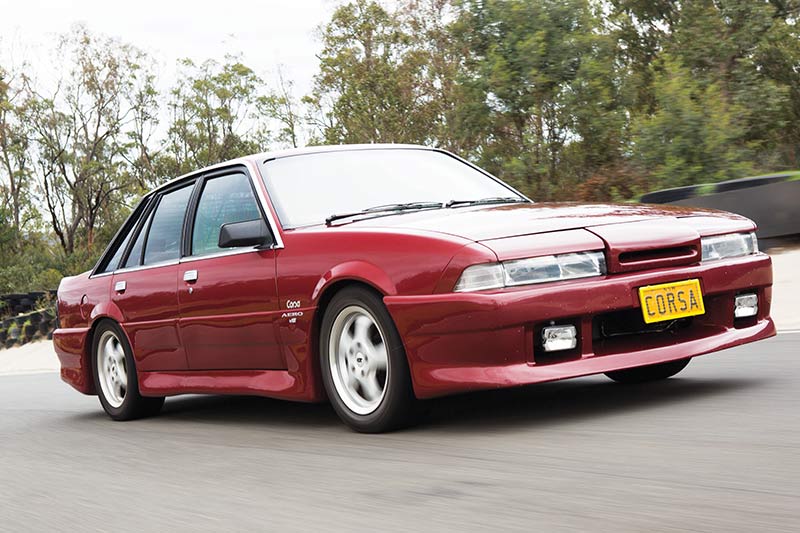 I know you have featured some already but more features on the 90s era cars like the WRX  as a practical up and comer classic would be nice.
Many of us in our 30s and 40s grew up with Japanese classics, like WRX, 180SX, 200SX, RX7s  Skylines and the like.
Plus, more VK, VLs would be pretty nice for those of us born in the 80s.
Aaron Wilkie
Email
ED: Yep, with you so far, Aaron. As you'll have noticed we recently gave the VL turbo some love (issue 413), while last edition was a giant Japanese buyer and value guide. We did a story on the WRX not so long ago. There's more to come, including a big Skyline feature in the pipeline.
Border blunder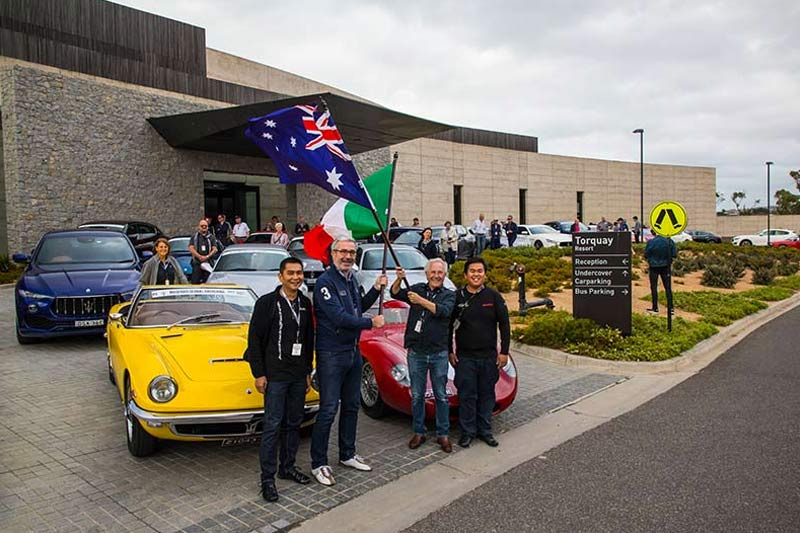 I was perturbed to read the article about Maseratis being refused entry to Oz unless being subject to Customs inspections for asbestos.
I'm retiring in Jan 2019 and going back to the UK to see family and friends for about 12 months. The plan has been to buy a collectable car, use it there then bring it back to Oz. Is there a point in time when manufacturers stopped using asbestos (or any other material that doesn't meet with nanny's approval?) Are there any other hurdles that might make it uneconomical or just plain too difficult to do this?
Ian Smith
NSW
ED: The current situation is a complete mess, Ian, with the feds putting in place a new regime that demonstrates a tenuous grasp on reality. The short version is you would be well advised to go thoroughly through the regs before you act – one key aspect is getting the car inspected for asbestos prior to import, by someone with qualifications recognised by the local authorities. Our observations are the situation is opaque and liable to change without notice. If it were me, I'd be buying a car that's already here. If you are following the import route, start here: infrastructure.gov.au/vehicles/imports/. Good luck.
| Read more: Dazmac develops solution to asbestos ban 
Have your say:
email uniquecars@bauertrader.com.au
Unique Cars Mailbag
Locked Bag 12
Oakleigh, Victoria 3166
300 words max please!
Unique Cars magazine Value Guides
Sell your car for free right here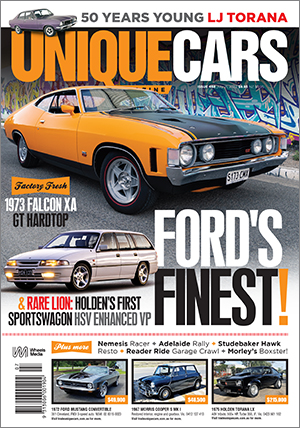 SUBSCRIBE TO UNIQUE CARS MAGAZINE
Get your monthly fix of news, reviews and stories on the greatest cars and minds in the automotive world.
Subscribe