Corvette Stingray + Honda NSX + VW Karmann + Lancia Delta Integrale - Ones That Got Away 415
---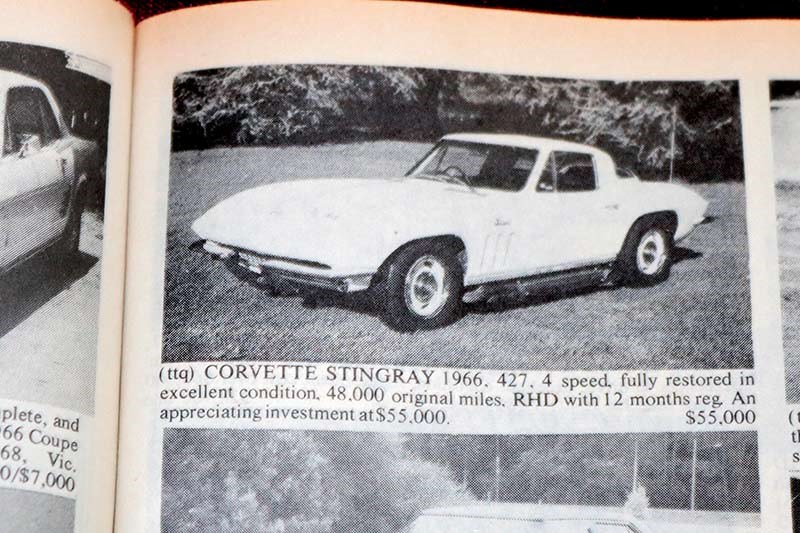 Looking through the Unique Cars classifieds archive
CORVETTE STINGRAY 427 - August 1989
1989 saw the world engulfed by the first 'boom' in collector car values and this Corvette being offered at half the money might it have realised in the USA. One guide was at the time valuing big-block C2s in 'Fine' condition at US$55-70,000; pricing that at the time translated as A$100-120,000. The advertised car in common with most early imports had its steering wheel relocated to the right-hand side; a change that would ultimately impact values. Looking today at North America where most of the remaining C2 Corvettes are found, similar cars are still making US$145-165,000.
Then: $55,000. Now: $135-150,000
| Read more: 1963-67 Chevrolet Corvette C2 review
HONDA NSX - August 2008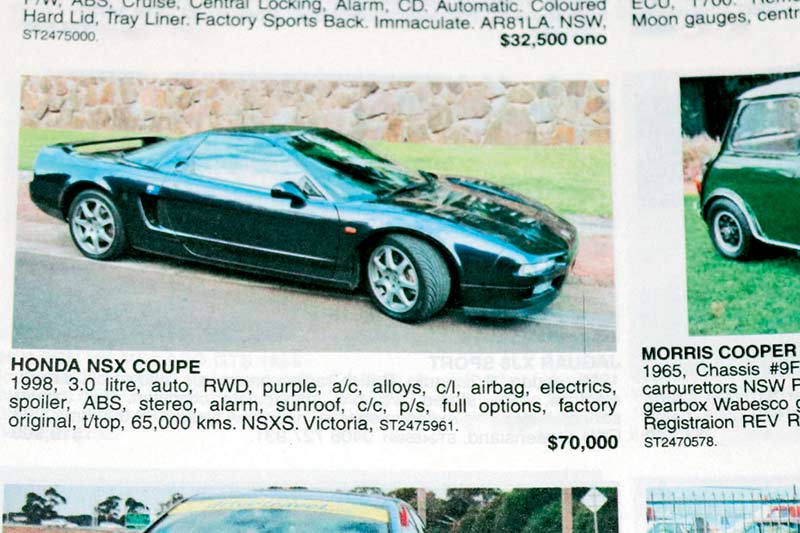 NSX Hondas were never major participants in the local market for luxury sports cars, selling 22 in the tough market of 1991 then tumbling to just 12 during 1996. Where surviving Aussie-spec cars have been hiding is hard to determine because they are hardly ever offered for sale. Local values during the past decade have moved steadily but excellent cars are still looking at the underside of $150,000. That's in line with reports from Japanese auctions of US$45-55,000 but not encouraging for sellers. Perhaps this car in its scarce colour might make a bit more than a typical red one.
Then: $70,000. Now: $95-115,000
| Read more: Honda NSX - future classic 
VW KARMANN CABRIOLET - June 1987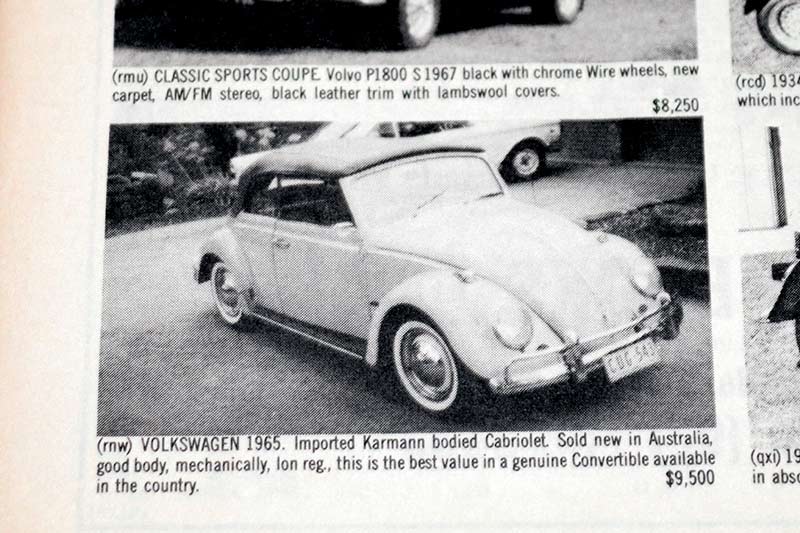 Australia didn't match the USA's demand for soft-top Beetles and they came here only as special orders or personal imports. During the 1980s and later there developed a market for LHD Superbug- shaped cars and there was also a mania for slicing the tops off standard Beetles. Genuine, early-shape Karmann Beetles are very scarce and that $9500 asking price from 30 years ago represented fair value for an excellent car. Today in common with a lot of older VWs the values have surged and show no signs of retreating due to lack of buyers.
Then: $9500. Now: $55-60,000
| Read more: 1971-79 VW Karmann cabriolet review
LANCIA DELTA INTEGRALE EVO 2 - May 2004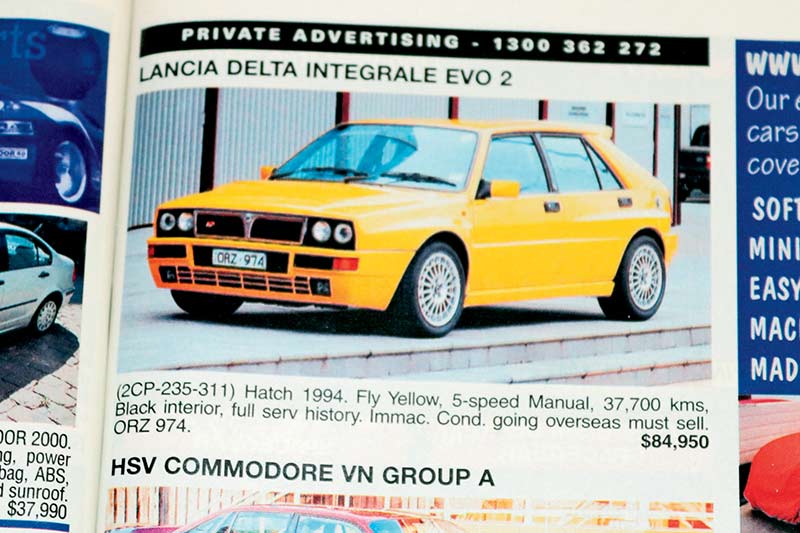 Around 40,000 of the all-wheel drive, turbo-engined Integrales were made, but only 220 of them were the staggeringly quick EVO 2 version in Fly (Giallo) Yellow. The asking price for this car was well above world levels at the time but given extreme scarcity in our market the question was to spend $85K here or $60K for an offshore example then add 40 percent in taxes, import costs and GST. Local availability remains unchanged with any Integrale scarce and rarely offered. Cars from Europe and SE Asia are more common, usually left-hand drive and becoming pricey.
Then: $84,950. Now: $135-155,000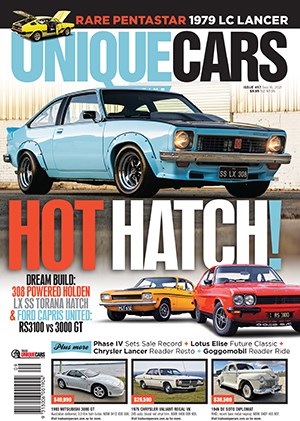 Subscribe to Unique Cars Magazine and save up to 42%
Australia's classic and muscle car bible. With stunning features, advice, market intelligence and hundreds of cars for sale.
Subscribe