Shannons Melbourne Winter Auction preview
---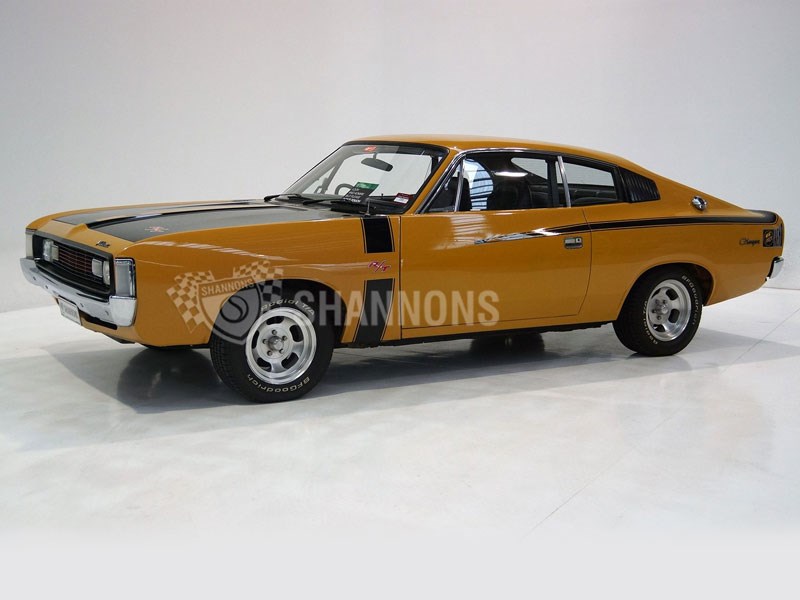 See what we reckon you should keep an eye on in next month's Shannon's Melbourne auction
Shannon's Melbourne Winter Classic auction is just under a month away, set for Monday July 16.
With a massive variety of classics on offer, there's a lot to ogle and drool over. From Aussie classics, to Euro blue-chips, to Japanese sports cars, and plenty more; read on to see what we'll be keeping our eyes on.
Lot 34 – 1977 Ford Fairlane ZH Marquis Sedan
Guiding Range: $10,000-$15,000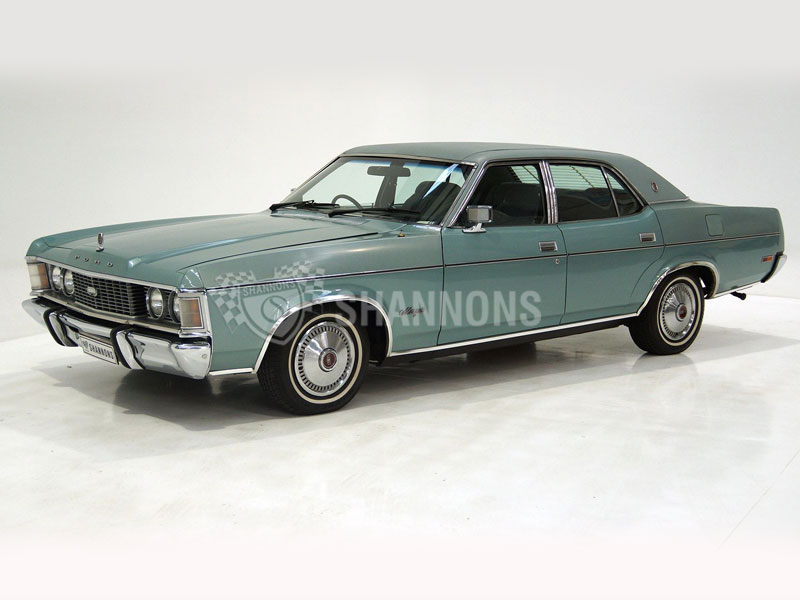 We recently picked out our favourite Aussie luxo cruisers; and fitting right in with the theme is this 1977 Fairlane Marquis.
The ZH arrived in May 1976 and quelled earlier criticisms of the Fairlane being too close to the Falcon. Extending the front and rear ends of its central XC Falcon underpinnings, the car gained a long and luxurious image, and saw the 500 repositioned as the entry-level Fairlane with the top spot being occupied by the Marquis trim.
This ZH Fairlane Marquis is fitted with the 4.9lt V8 mated to a three-speed automatic. In triple-blue colourway, featuring blue metallic paint, blue vinyl roof over blue velour cloth interior – the paint is reportedly beginning to show its age and the driver's seat, according to Shannon's, is looking a little worn with a few small tears.
An original survivor car, this ZH could be a capable and ready weekender or a solid base for a resto.
With a guiding range at the attainable end of the auction, we'll be keeping an eye on what this Fairlane ends up going for, given the recent desirability affecting Aussie-made luxo-barges.
Lot 40 – 1994 Dodge Viper R/T10 Roadster (RHD)
Guiding Range: $60,000 - $70,000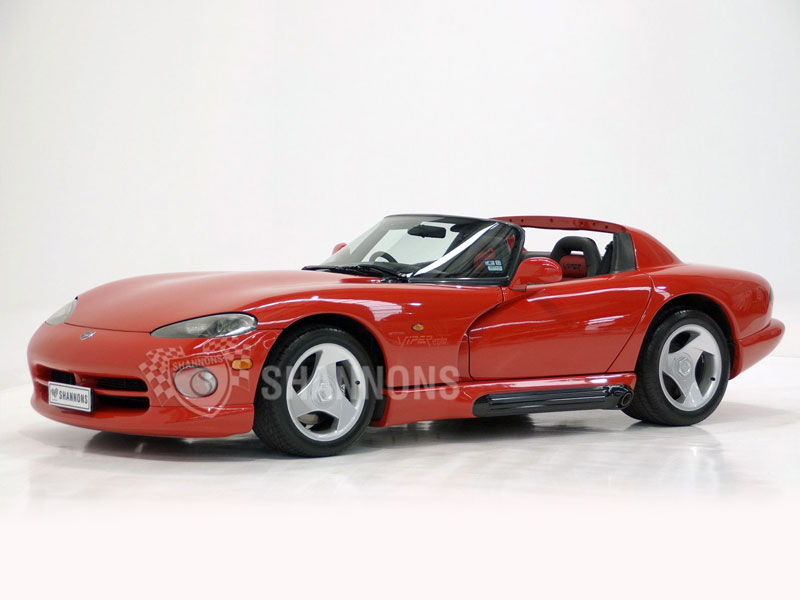 The first-generation Dodge Viper debuted in concept form at the 1989 Detroit auto Show, and stunned the public with its unforgiving and brutal styling, matched by its equally brutal Lamborghini-developed allot 8lt V10 matched to a six-speed manual.
Built in limited numbers, this first-gen Viper is an extremely rare sight down under, and is a desirable modern classic that should offer plenty of upside in the future.
This 1994 Viper was imported, complied and converted by Corvettes of Queensland. Bought and transported to Melbourne in 2003, the Viper has enjoyed a relaxed life over the past 15 years, driven sparingly, tallying up only 5000kms since. The car boasts a total mileage of just over 39,000 miles.
Such a rare car in Australia, we initially thought the Guiding Range was on the lower side, but we'll watch with curious eyes come July 16, to see how this modern US classic goes.
Lot 57 – 1973 Mazda RX2 Coupe (LHD)
Guiding Range: $36,000 - $42,000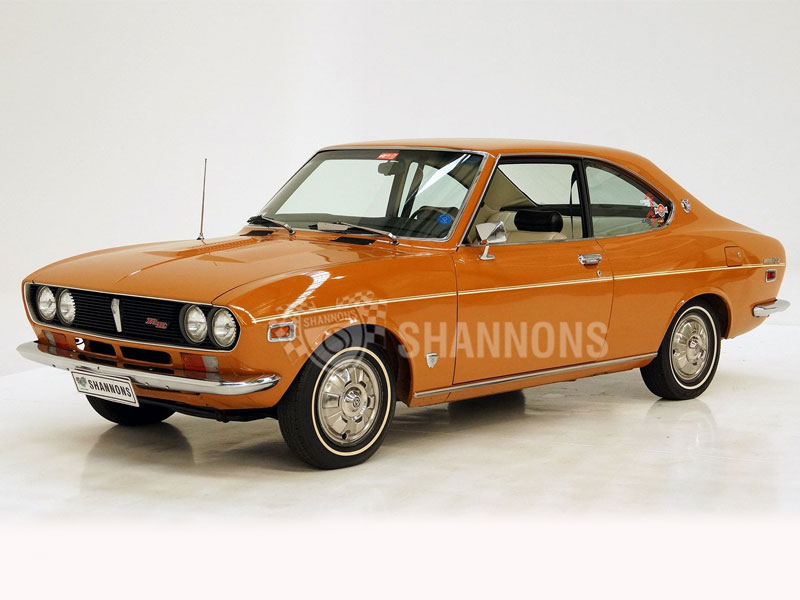 Mazda RX2s are hot property these days, fetching values never believed possible when these little compacts were new. Partly because nice original examples are nowadays rare as rocking horse you-know-what.
Originally landing in May 1970, the rotary-engine RX2, and its more conventionally powered Capella sibling were extremely popular.
This RX2 coupe is believed to have been from Arizona originally, but was imported from Florida in May 2013 with just 81,330 miles on the clock.
Owned by a fastidious Mazda enthusiast, the car presents in impeccable original specification, having undergone a full engine rebuilt in 2013, as well as restoration using oem Mazda parts.
It's likely one of the best-kept examples in the country, and as Japanese classics continue to gain steam in the collector market, whoever buys this little gem should be very pleased with their purchase.
Lots 58, 59, 60 – 1991 Nissan Skyline R32 GT-R (Australian Delivered)
Guiding Range: $70,000 - $85,000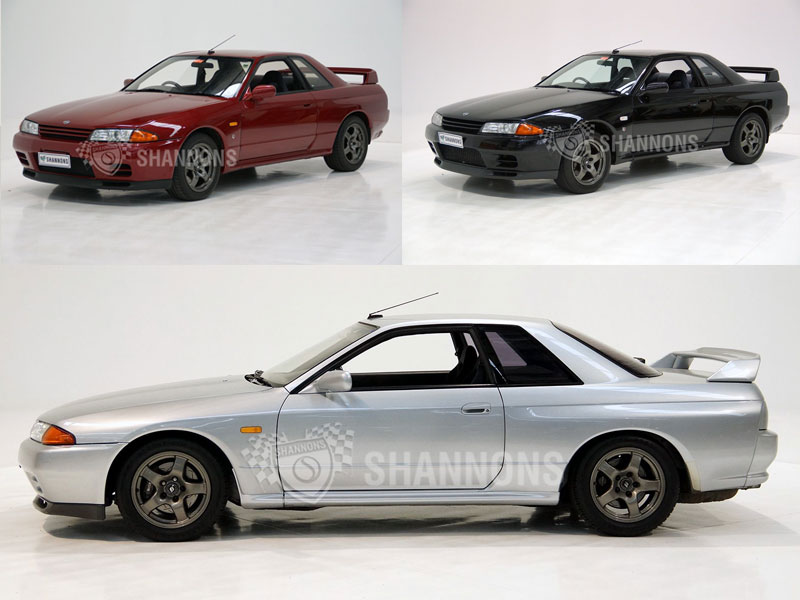 These cars need no introduction, built from 1989-1994, the Nissan Skyline R32 GT-R was a powerhouse of Japan, dominating Group A racing both locally and overseas.
A twin-turbo 2.6lt mated to a five-speed manual, with all-wheel drive and Nissan's Super-HICAS four-wheel steering; the R32 GT-R is believed to have held the unofficial Nurburgring lap record.
Early 90s dominance tied to legendary Australian racing names such as Mark Skaife and Jim Richards lead to our sister-magazine Wheels coining the term 'Godzilla' in their 1989 road test, a name that continues today.
While vast majority of BNR32s living in Australia are grey imports, just 100 Australian delivered cars were sold in the local market. Astronomically expensive at the time, with a list price of almost $110,000, ADM car values have traditionally eclipsed grey import values.
Available at next month's Shannons auction, is a trio of Australian-delivered BNR32s, one in each of the original Australian-delivered colours.
The Jet Silver Metallic car is number 22 of 100, and comes from a well-known collector. It's believed to have been originally owned by Gibson Motorsport, Nissan's Factory race team. It had just 82,791kms on the odo at the time of cataloguing.
The Black Pearl Metallic example is number 46 of 100, originally delivered to the Gold coast in 1992. All original except for a larger diameter exhaust, the car showed 172,375kms at the time of cataloguing.
The final Red Pearl Metallic car represents number 76 of the 100 Australian-delivered cars. Originally delivered to South Australia in 1992, the car was sold to its second owner in Queensland in 1994. Four years later, at the time with only 25,000kms on the clock, the car was sold once more to its third owner who kept the car for almost 20 years. The car presents with 192,831kms on the odometer at the time of cataloguing.
Lot 68 – 1988 Mercedes-Benz 560SL Convertible
Guiding Range: $80,000 - $95,000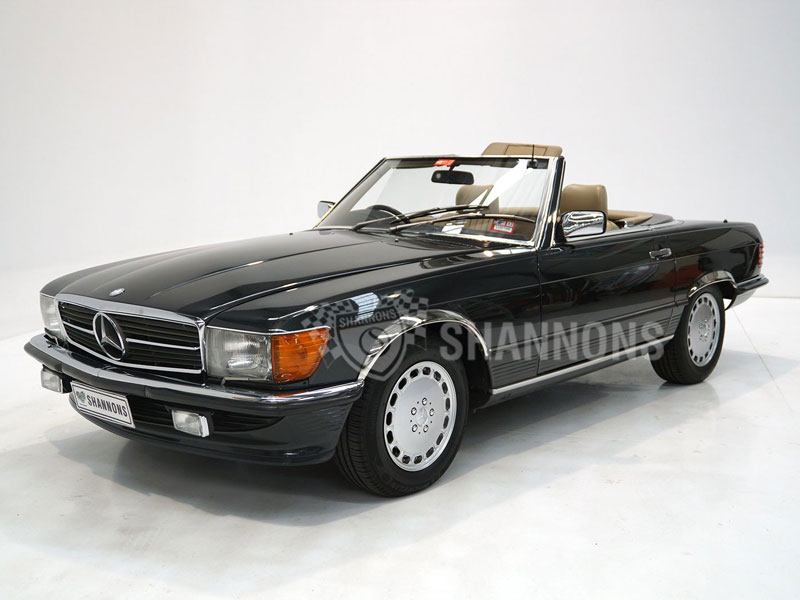 As the SL "Pagoda" continues its exponential increase in desirability, and subsequent price; the succeeding R107 generation Mercedes-Benz SL has enjoyed a trickle-down effect on its values, increasingly sought after and on the upswing in price.
Many cars were imported over the years, and collectors put a premium on Australian-delivered models.
From their release, the R107 was lauded for its structural rigidity and safety. It was no heavy slouch either, with V8s lifted from the S-class sedans providing the grunt, and a new suspension with trailing rear arm, the car lived up to its SL sporting roots.
The 560 SL was the ultimate version of this generation, fitted with an alloy 5.5lt V8 and matched to a four-speed automatic.
This car looks to be in great condition, finished in Pearl Black paint over beige leather trim.
Originally delivered to its first owner in Perth, the car has since called Sydney, WA and Melbourne home.
With good service history and papers, the car has always been garaged and regularly serviced with plenty of work put into refurbing the interior, roof and engine top-end.
Lot 79 – 1971 Chrysler VH Charger E38 R/T 'Big Tank' Coupe
Guiding Range: $125,000 - $140,000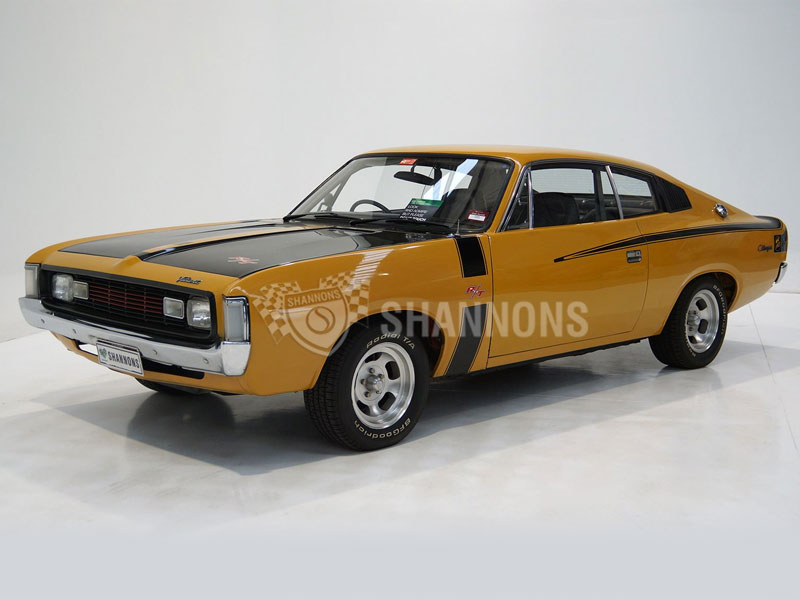 When the Charger joined Chrysler's VH range in 1971, it soon accounted for half of all Valiant Sales, given the booming muscle car segment at the time.
The E38 was a homologation special intended for one  goal: to win at Bathurst.
The E38 took the top-of-the-line R/T Six Pack and turned thw wick up even further; with a tuned 208kW inline-six with triple Webers and various other modifications. Also fitted was the Track Pack, which included alloy wheels, brakes, an LSD, and quick-ratio steering. A rare long-range 35-gallon fuel tank was an option that only ended up on 224 E38s.
While it never did win at Bathurst, the E38 Charger certainly left its mark on the Australian motoring scene with performance that was on par with the heroic Phase III GT-HO Falcon.
The E38, along with the E49, remain extremely sought-after and valuable to Aussie collectors.
You can check out all available lots for Shannon's Winter Melbourne auction here, or check back here at TradeUniqueCars.com.au after the auction for a rundown of results.
Muscle Car Value Guide home page
Sell your car for free right here
Unique Cars magazine Value Guides
Sell your car for free right here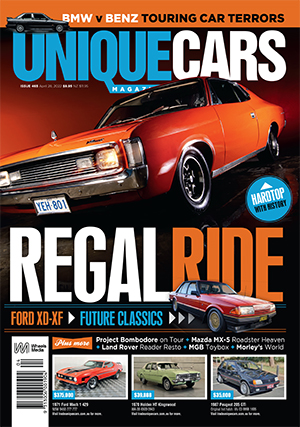 SUBSCRIBE TO UNIQUE CARS MAGAZINE
Get your monthly fix of news, reviews and stories on the greatest cars and minds in the automotive world.
Subscribe