Trade in values + Clipper buses + classic car imports+ mailbag 413
---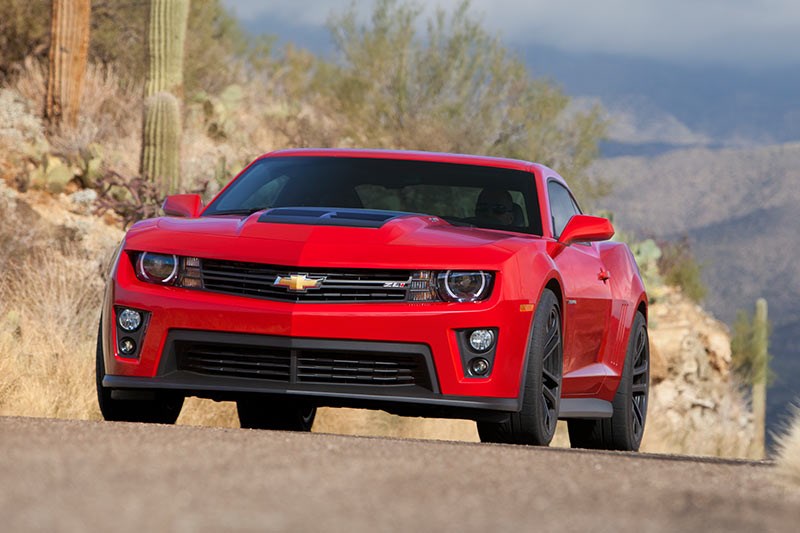 Inside this month's Unique Cars mailbag...
Value Dilemma
I have a 2013 C63 with a performance package and am thinking of changing to a 2013 ZL1 Camaro, which I hope may depreciate at a less terrifying rate.
The C63 cost circa $150k and it's now estimated at around $75k for a trade in.
Will the Camaro do better?
One of the twists in the story is GMH potentially bringing in Camaros around 2021, though the ZL1 still seems uncertain at this stage.
John D
Email
ED: We asked our in-house car value expert Cliff Chambers to chime in on this. Here's what he had to say.
You've chosen two cars absolutely different in character and with similar chances at immortality. Both are special and in their own way spectacular but to understand where they will be in 20-60 years we need to delve into the past, so take a long glance backwards to 1957 where a 300SL Mercedes-Benz Roadster sits side-by-side with a 'fuellie' Corvette. The Benz is a little dearer and more exotic, the 'Vette faster and more practical. Which would you have chosen? If you picked the Benz then well done because one of those today is worth $2 million and the 'Vette makes about $250,000. During the 1960s though the 300SL sold for half the price of a new 250 sedan and old Corvettes were left to rot minus their injection gear. Who knew?
Now look at a couple of cars being sold at around the turn of the Century. In 1999 an AMG E55 was listed at $195,000 and a 300kW HSV GTS was $95,000. Unless you find one that was hoisted straight out of the showroom and into heated storage there is no chance that someone who spent their money back then is even close to getting it back. Not for 20-30 years anyway.
So, sorry, John, there is no reliable way of predicting which late-model cars might plummet less heavily than others from the Precipice of Depreciation. What I do know is that for the next 5-25 years the ZL-1 and C63 are both going to shed value faster than last week's footy tips. Numbers of surviving cars will during that time diminish due to accidents, theft and neglect yet even reduced availability might not save them from absolute extinction. Then there is the unknown.
What happens if a government dictates that 1 January 2001 is the cut-off date for 'Historic' motor vehicles and anything built later than that must be consigned to a museum or crushed? That may not happen but who can say what devilment lurks in the minds of politicians. Whichever car you do choose – and it may be neither of the models you have suggested – try to pick one that in years ahead will still generate that little jolt of anticipation whenever you lift the garage door.

ON THE BUSES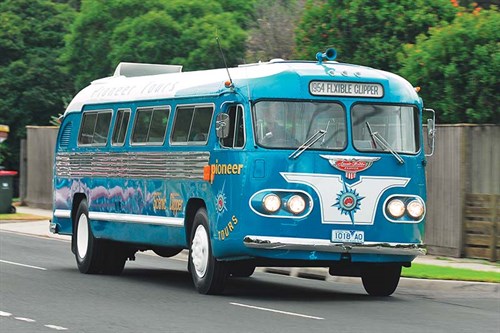 Reader Mac Carter from Townsville relates some transport history of the 'Ansair' Clippers in Australia last issue. As previously mentioned I know UC magazine is about cars, but for Mr Carter's info, there is a full colour feature on two of those buses in issue # 40 of Vintage Trucks & Commercials Magazine.
Unfortunately, that publication is from March/April last year so may not be available as a back issue.  Of interest to me was the fact that the two coaches featured, (one in Ansett blue livery, the other white), have both been restored about 2kms from where I live, and are owned by two local people. Both are fitted with GM Diesel engine conversions as mentioned by reader Carter, and in this instance both were purchased in the US and shipped out here, whereas Ansett built their own under license from the original manufacturers.
Eric Waples
Albion Park, NSW
ED: Thanks for steering Mac in the direction for more information about the Clippers. Who would have guessed that Albion Park would establish itself as the Clipper resto capital of Australia. It's a shame both Clippers no longer have the Detroit 8V-71 engine in them, with their pitch perfect exhaust note. Rob Blackbourn is now having a conniption on reading this.
 
SHATTERED DREAMS
I was in the US last year and found a superb 1969 Camaro Z28 that I was going to buy and import. The negotiations for the Z continued via email with the owner for a month or so when I got back to Australia. Then I read the asbestos story in UC.
That put the brakes on proceedings!
The car I had lusted after since watching Bob Jane race one, was nearly mine. I had the cash and I was ready to buy. Not now.
You'd have to be mad to try and bring a 60s Muscle Car into Australia now. Thanks to some dodgy Chinese building material getting into the country, people like me have had their dream shattered.
Brad
via email
ED: This is a tough one, Brad. The short version of the story is that Border Force only half-baked the introduction of the new enforcement regime when it comes to this issue.
No risk assessment on the new regimen was done – we've asked – and there is this quasi-religious belief that any form of asbestos in any situation cannot be allowed. Clearly we deal with poisons in every day life, so that approach doesn't make sense.
In the meantime we're seeing an entire classic car import industry being mortally wounded.
The situation at the moment is Border Force is working to rules it made up and appears to have rejected perfectly plausible evidence of a car being asbestos-free even when it has been presented. Witness the recent international Maserati fiasco.
The fact is you could bring a car in and have no trouble. But it's effectively a lottery.
You could also use one of a couple of pre-import inspection services that have popped up – which greatly improve the odds of success – but even they cannot absolutely guarantee the car will get through without trouble. Good luck.
| Read more: Dazmac develops solution to asbestos ban 
Unique Cars magazine Value Guides
Sell your car for free right here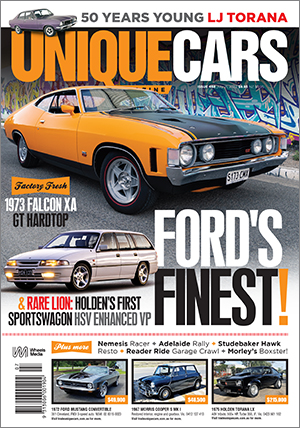 SUBSCRIBE TO UNIQUE CARS MAGAZINE
Get your monthly fix of news, reviews and stories on the greatest cars and minds in the automotive world.
Subscribe