WGR Commodore + Old Magazines + Convertibles - Mailbag 411
---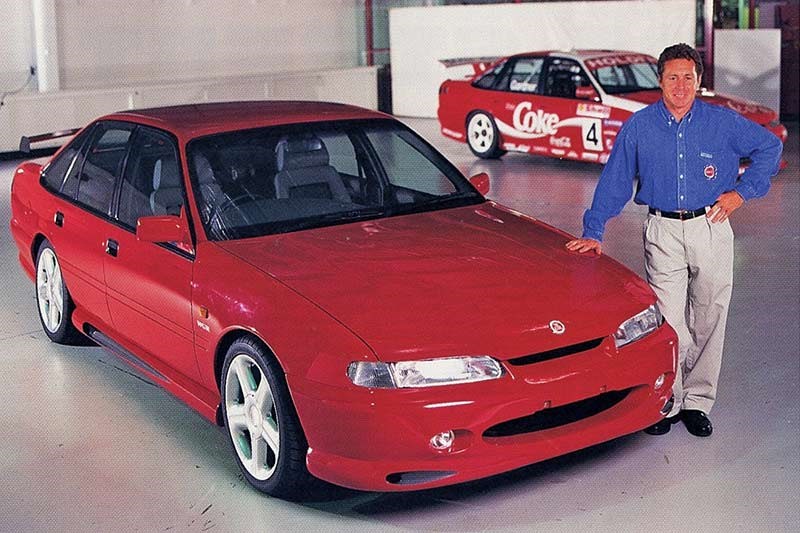 Inside this month's Unique Cars mailbag...
WGR spotted
Yesterday I bought Issue 410 and read with interest the article on the WGR Commodores. I vaguely remember them from my youth, but I haven't seen one (or thought about them) for 20 years. Imagine my surprise when I walked my kids to school today and saw this black beauty parked one street from my house !
It's a manual and looked to be in beautiful original condition. I hope the P-plate owner realises how lucky he is. My P-plate car was a Datsun 1200 which jumped out of fourth gear unless you held the stick in place...
Christopher Shaw
Seaforth, NSW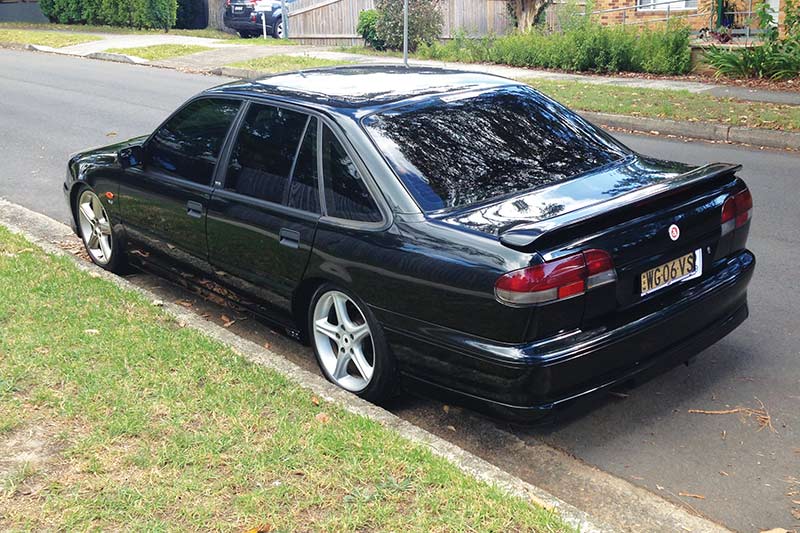 ED: Hey Chris, nothing beats a three-speed Datto 1200 to keep you on your toes when you first hit the road unsupervised.
Thanks for the pic of the WGR Commodore and glad you enjoyed reading about it in last month's issue. It has certainly created a lot of interest in the car and Wayne himself. Gotta say it looks great in black and that it's in such good nick is a real credit to its owner. Le's hope he/she knows the full history of Wayne's enterprise. Of course you could help out by slipping a note under the wipers to steer the owner in the direction of this publication.
Dream big
Hey all love the mag but what to do with the old ones? You might re-read them as the quality deserves it or you could take them to your nearest childcare facility as a donation so the next generation can salivate over the cars that will probably be the origins of their divorce proceedings when they get older. Dream big kids you know.
Scott
Via Email
ED: Thanks Scott, Glad you enjoy the mag and I trust there are many like you who see Unique Cars as a reference and worthy of re-reading. If you don't want to archive each issue I do like your idea of donating them to the nearest child centre so the young ones get the right car education as they head towards a world of autonomous motoring. That doesn't bear thinking about.
Gardner again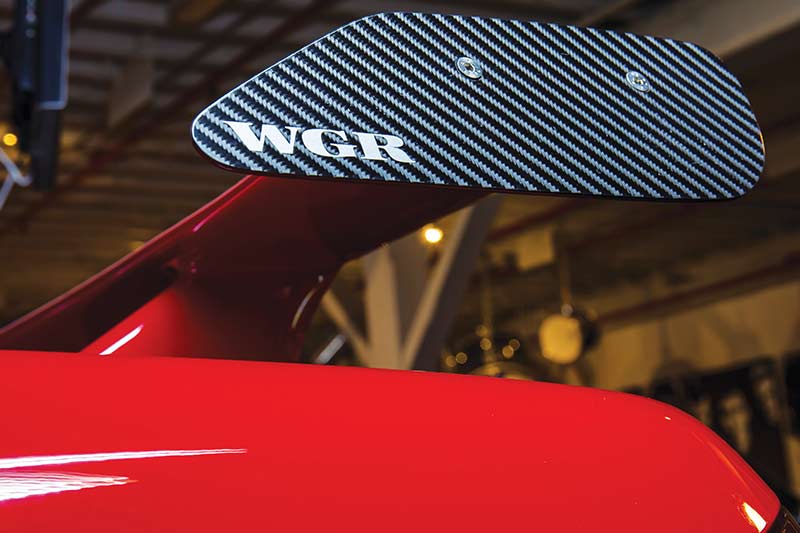 A very enlightening piece by Glen Torrens on one of our leading motorsports people. Although describing a period past, much of that content would be news to many of us; (motoring journos excepted). The less than cordial relations amongst competing Holden groups of the day reveals the uglier side of corporate business practice.
Mark Skaife once said when talking about the Bathurst 1000, that "we all play the game"; and that reference is applicable across a wide field. Still on the subject of 'the great race', one sees this mindset played out even with the race marshals. Twenty laps from home and a car so far off the track at 'the Chase' as to be almost in Lithgow causes a safety car call. Conversely, we see a car trackside two laps from home and no safety car is called because the order of the race must be engineered so as not to finish under 'yellows'. We all know why this game is played but that flawed decision so often denies the front runner and promotes a place getter.
Wayne Gardner went okay, and from memory he earned a respectable third place at the mountain one year in his own car. And the UC story reveals that his road cars were the real deal.
Eric Waples
Albion Park, NSW
ED: Eric, like many, I am glad you enjoyed GTs story on Wayne Gardner. I'd take a puntthe less than cordial relations among the Holden teams had a lot to do with the sheer number of them and how much each was getting from the General. All were looking for a bigger slice of the pie and to hell with the rest.
There's no doubt it can be frustrating watching a race peppered with safety cars, but it's an accepted pratice around the world and I for one I wouldn't want the race marshalls job for all the tea in the world.
They call a safety car and one team or driver always gets caught out; something about not being able to please all the people all the time. Without 'em though, there'd be no racing at all. Nobody would disagree that WG was a pretty handy steerer on four wheels and a world beater on two, like Gregg Hansford and Graeme Crosby.
Gardner's 11 Bathurst starts netted him a podium spot on two occasions before embarking on a successful Grand Touring career in Japan.
He also had a start at the LeMans 24 hour enduro.
Top down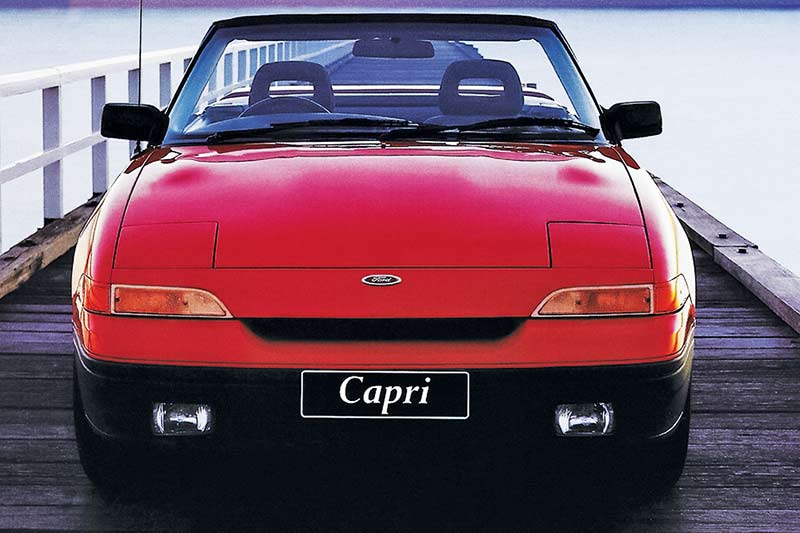 I really enjoyed reading about the tasty offerings of convertibles in the last issue but am somewht puzzled by obvious omissions, like 60s Triumph TRs, the 90s Ford Capri and more contemporary offerings like the current Mini, or older BMW and Mercs and even the Honda S2000 on your page.
Rich Smyth
Penrith, NSW
ED: Seems we opened up a can of worms when we stopped at the selection we did Rich. All the cars you have suggested are excellent choices, but we put a stake in the ground regarding availability and affordability.
Have your say!
Send your letters (300 words max please) to:
Unique Cars Mailbag
Locked Bag 12
Oakleigh, Victoria 3166
email: uniquecars@bauertrader.com.au
facebook: https://www.facebook.com/UniqueCars


Unique Cars magazine Value Guides
Sell your car for free right here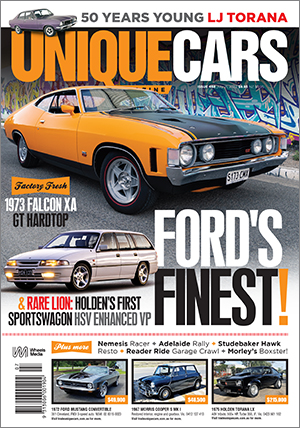 SUBSCRIBE TO UNIQUE CARS MAGAZINE
Get your monthly fix of news, reviews and stories on the greatest cars and minds in the automotive world.
Subscribe