Cost-cutting engineering lands HG ute in hot water with French Customs
---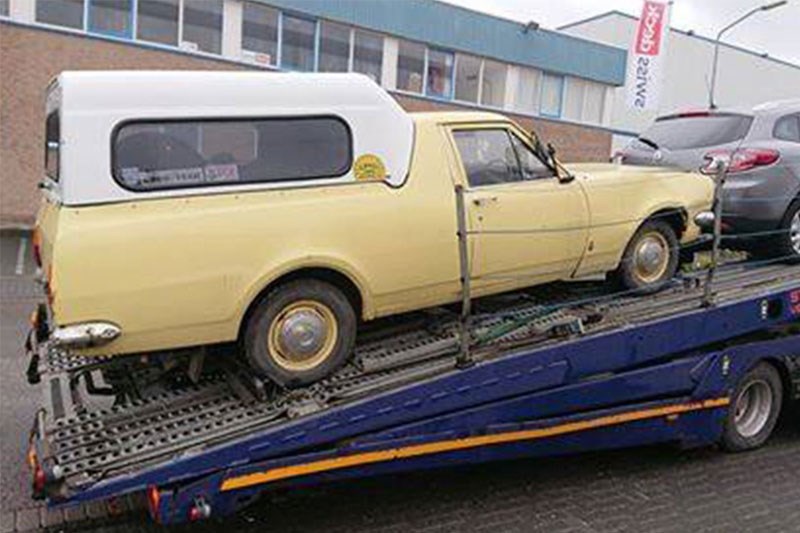 French Customs perplexed by ute's double floorpan, threatens to crush car
It's not often a humble Holden ute finds itself at the centre of an international controversy.
But for UK-based Aussie, Travis McKinnie, the kerfuffle surrounding his rare find overseas is so ridiculous it would almost be funny… if his car wasn't faced with being crushed.
The 1970 HG Kingswood ute was originally birthed in New Zealand, and has spent the last 14+ years sitting in the Netherlands before being stumbled upon by Mckinnie's Holden-crazed friend- who found it, and a matching red twin in a barn in Amsterdan.
The red one was in mint condition and was claimed by his mate who got first dibs with the find. At such a good price, he offered the yellow one to Travis, simply in exchange for parts once he received it in England where McKinnie had plans for restoration.
McKinnie who already has a HK Brougham which was imported to the UK in 1968 as a GM-H display vehicle, was keen to restore the old girl to its former glory after owning a HG ute back in Australia. 
Whilst being transported to the UK, just before the English Channel, the car was seized by French customs in a routine inspection.
After being notified by the transport company, and following a phone call to French Customs, McKinnie was flat out told he wasn't getting his car back.
The French had found 20.1 grams of cannabis in the spare wheel, which while not a small amount, wasn't the main issue intrinsically carrying only a €70 fine.
What the French really took exception to was the double floorpan quite commonly found in utes of the same vintage, as Holden originally built them out of station wagon chassis and simply built the bed over where the third row would be. They allege the vehicle may be intended to transport illicit substances.
Travis has written a passionate letter to the French Authorities with manufacturer material explaining that the gap is nothing malicious, as well as explaining his personal love for HG utes.
Hemmings reports that as of this week, Customs officials shall not reach a decision on the ute's fate until next week. They also state that McKinnie has received a letter in response stipulating that the car was seized under Article 323.2 of the French Customs Code.
The letter states that McKinnie's only option is to contest the driver's settlement agreement with French Customs who would subsequently "be obliged to bring legal action against [McKinnie] for the offence and to request a fine accompanied by a prison sentence of up to ten years.".
McKinnie is reportedly consulting with the Australian Embassy for guidance.
Photo source: Street Machine magazine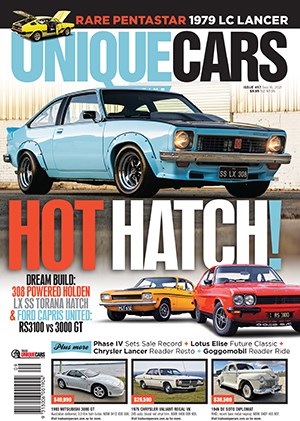 Subscribe to Unique Cars Magazine and save up to 42%
Australia's classic and muscle car bible. With stunning features, advice, market intelligence and hundreds of cars for sale.
Subscribe