Austin Healey 100/4 + Holden EJ Premier + Buick GN + Toyota Sprinter - Gotaways 412
---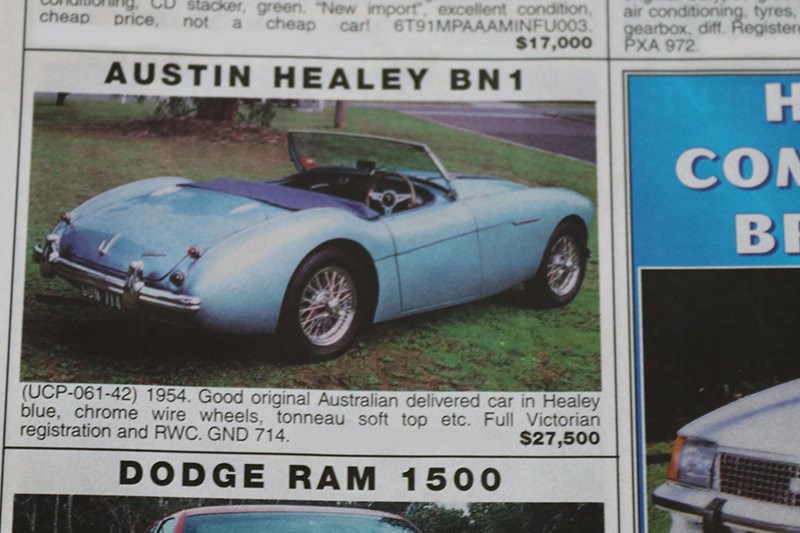 A look back through the Unique Cars classifieds
AUSTIN-HEALEY 100/4 - Advertised June 2001
The 'big' Healey, as it came to be known, was regarded as a step above Triumph and MG rivals when new, but a peg below the XK Jaguar. Comparing 2001 values for typical four-cylinder Healeys, MGAs and Triumph TR3s there wasn't a lot of difference. Fast forward 16 years and the 100/4 has surged by a quite remarkable degree; top-class cars now right on the tails of lower-spec XKs and powering past the MG and Triumph. This car with history and those possibly original rego plates would be one to grab if it becomes available, or to hold and enjoy if you currently own it.
Then: $27,500. Now: $70-80,000

HOLDEN EJ PREMIER - Advertised November 1991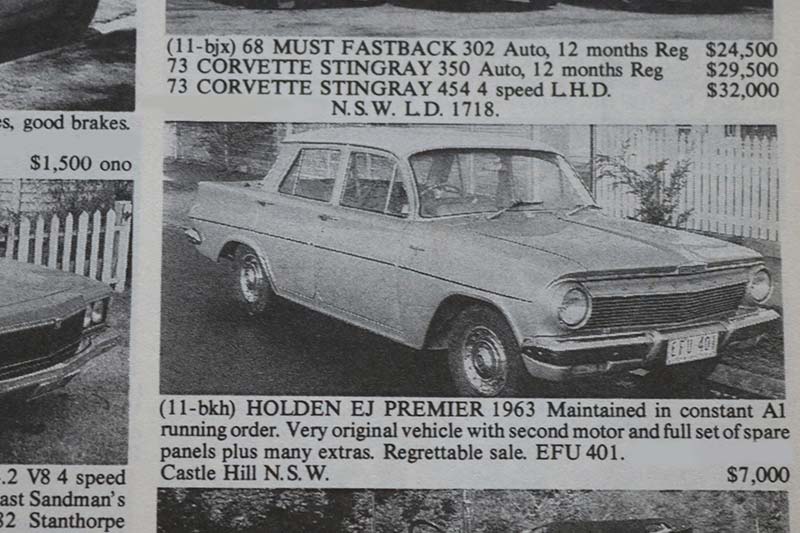 Egalitarian Australia showed reluctance to build its own prestige cars, instead getting them from Britain, the USA or Europe. Then in 1962 Ford added some frills to the slow selling Falcon and Holden went all the way with with a leather-trimmed, metallic painted EJ. That car was named the Premier and sold to toffee-noses who otherwise might have bought a Vauxhall Cresta or Ford Zodiac. To generate semi-serious money today, an EJ Prem needs its original leather to be intact or at worst feature a quality retrim to maintain the pretensions from 50+ years ago.
Then: $7000. Now: $22-27,000

BUICK GN - Advertised May 1991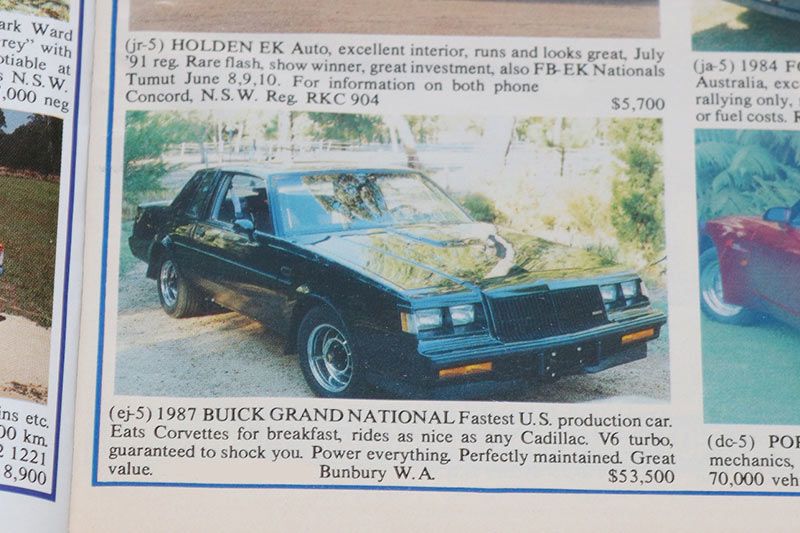 Back in 1991 when times were tough and the market for oddball cars collapsing, there would not have been a long queue of Buick buyers all waving $50K. However, the GN was no ordinary Buick. With a V6 similar to the one slated for use in Holden's VN range and a massive turbocharger, this is quite likely the only 1980s American car that can justify being called a 'classic'. Australia is home to a few GN Buicks and last month Uncle Phil featured one of the cheapest seen here. It apparently needed work so finding a fully-operational example for under $100,000 is unlikely.
Then: $53,500. Now: $95-125,000

TOYOTA SPRINTER - Advertised October 2003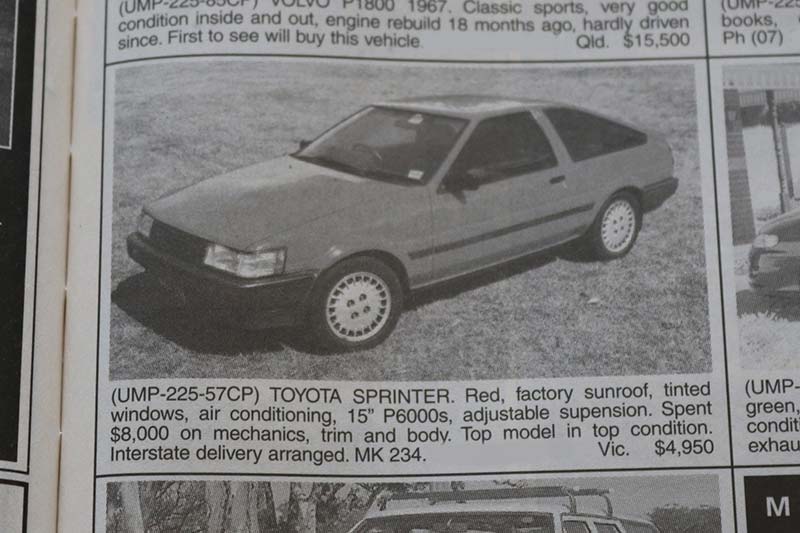 Who would have thought that a car that looked so happy being hoicked sideways on narrow, slippery rally roads would 35 years later find fame while being held sideways on smooth and grippy race circuits. In the brave new sport of 'drifting' the AE86 Sprinter (aka Levin) won't often be found in stock mechanical condition. However the chunky shape and tiny wheelbase make for pin-sharp accuracy and control, even when a 300kW turbo transplant engine is tearing shreds off the back tyres. Something stock like the ad car can now cost $20,000, fully kitted drift weapons double that number.
Then: $4950. Now: $18-24,000
Unique Cars magazine Value Guides
Sell your car for free right here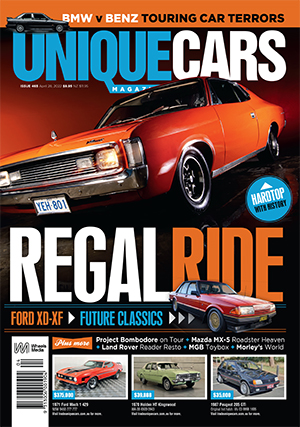 SUBSCRIBE TO UNIQUE CARS MAGAZINE
Get your monthly fix of news, reviews and stories on the greatest cars and minds in the automotive world.
Subscribe