2018 Melbourne Shannons Autumn Classic auction preview
---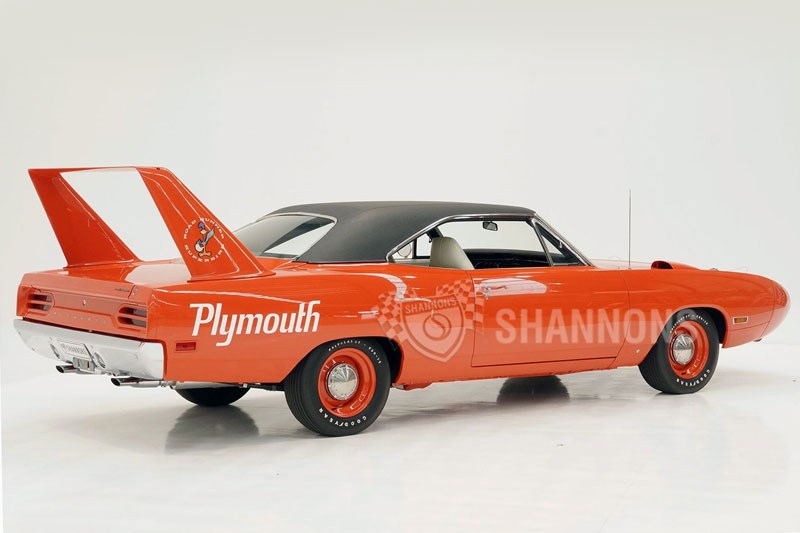 We've had a poke around the cars, here's a few that caught our eye
Shannons' Melbourne Autumn Classic auction is set for the 30th of April, and offers a great array of metal for the classic car buyer.
From blue chip classics, to big-body American iron, with a sprinkle of modern European and Japanese performance; something is bound to pique the interest of any and every car nut.
We visited the Shannons warehouse ahead of the auction for a poke around, and have previewed a few that caught our eye that we think are deserving of attention from you.
Lot #20 – 1980 Holden HDT VC Brock Commodore Sedan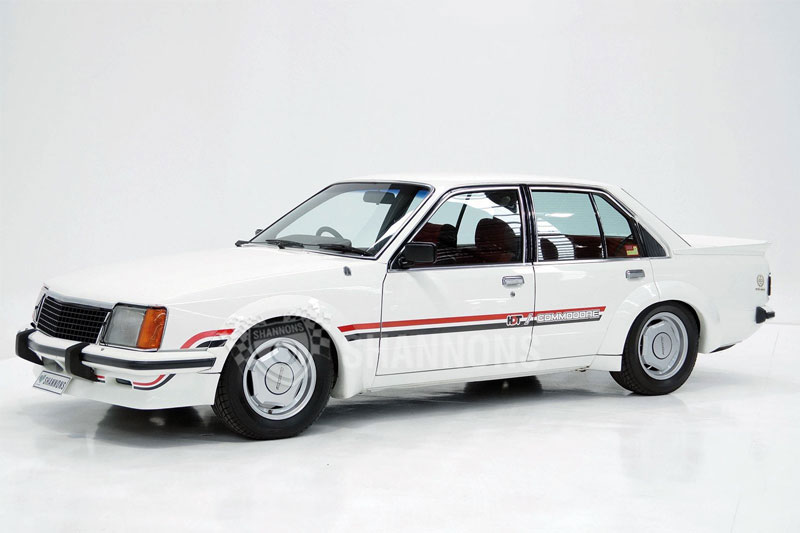 Australian muscle cars have been booming for the past couple of years, and the VC Brock is no exception.
Our own Buyer's Guide puts great examples of VC Brocks north of $80K, with rare-specs in the best condition nudging six-figures.
If it ends up falling within the guiding range of $44,000-$50,000, the car could represent a great starting point for someone to clean up a few little details and elevate the car to the next level.
Lot #49 – 1970 Chrysler 300 Hurst Coupe (LHD)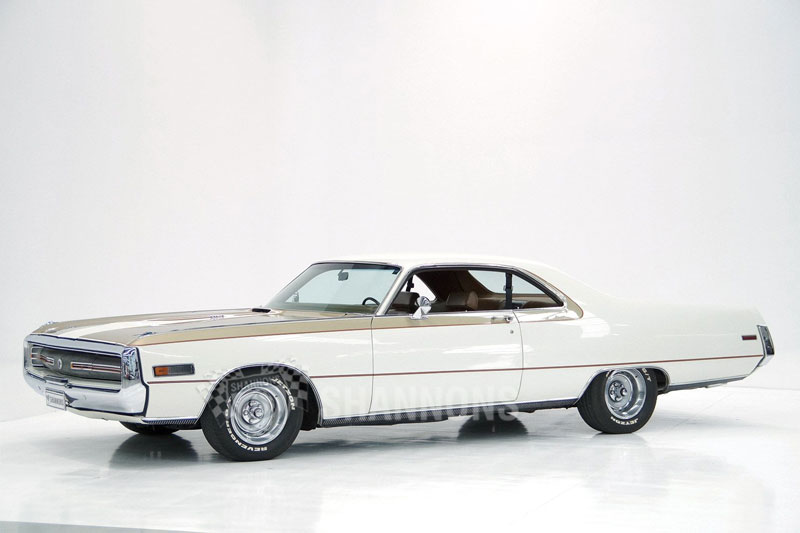 The 300 Hurst is a rare car, especially Down Under, with only 502 built worldwide.
It's hard to put the guiding range of $55,000-$65,000 into perspective, given there isn't much of a precedence for this car here in Australia.
However, the car is hard to fault and looks to be in tremendous condition. Hagerty, values excellent examples at USD$45,300 (AUD$58,345), combined with the fact that you might never come across another example in the country; the guiding range is looking more than reasonable and its new owner will be a happy one.
Lot #52 – 1957 Cadillac Eldorado Brougham Pillarless Sedan (RHD)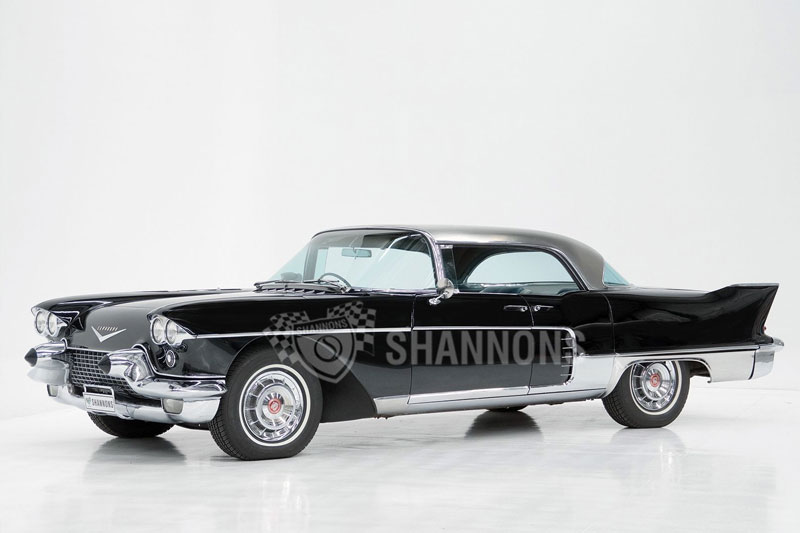 The Cadillac Brougham encapsulates the over-the-top luxury of the 50s with its wild tailfins, stainless steel roof, rear suicide doors, and even came with magnetised glasses and a bottle of French perfume in the glovebox!
This car also boasted an automatic Autronic-Eye headlight dimmer, an innovation many may think of as recent, yet here it was standard in a car from the 50s.
With only 400 Broughams sold in 1957, the car is a rare and poignant example of America's optimistic post-war car-making era. As a bonus, this car has been faultlessly converted to right-hand drive.
The guiding range is set at $90,000-$110,000.
Lot #60 – 1995 Nissan Skyline R33 GTR V-Spec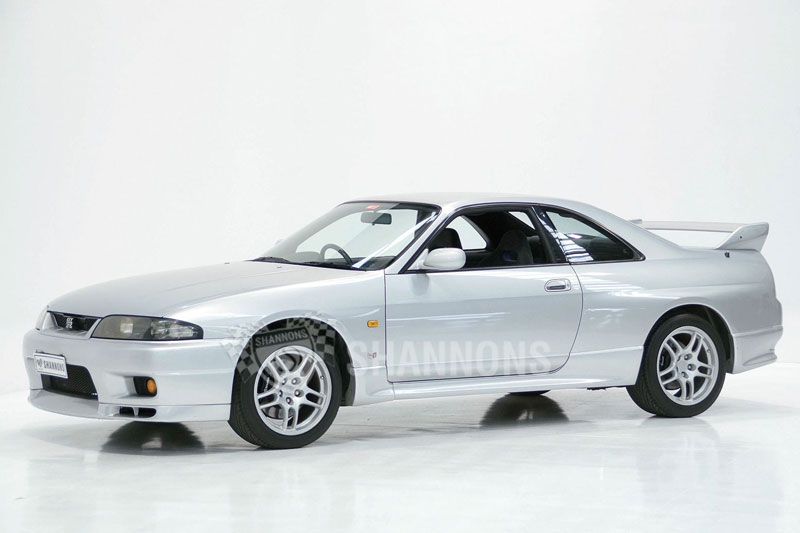 The R33 has always been the middle child of the R-chassis range, remaining the most affordable GTR while R32s and R34s have exploded over the past five years.
Five or so years ago, R32s and R33 GTRs could be had for under $20,000, and R34s for around $40,000 for a non-V-Spec/Nur model. Today for a generation either side of this R33, you'll need to bring double that to the table.
While this writer laments missing the boat on $20,000 GTRs those few years ago – R33s still represent great performance car value, and putting aside the fanboys and hype – is arguably the better chassis than the fabled R32.
While the worst BNR32s may be asking $35,000, the same price will afford you an infinitely neater and newer R33. Given they've historically been the least popular; they are generally in far better condition.
This one especially. It had a perfect dash that's yet to come down with the infamous bubbles and tears that plague old Nissan's under Australia's harsh sun, and only 60,000 original kilometres on the odo. An R32 in equivalent condition would easily fetch upwards of $50,000, and an R34 would be well-north of six-figures.
If this Series 1 R33 GTR sells within the guiding range of $35,000-$40,000 (no reserve), this writer may well go walkabout out of regret.
Lot #77 – 1972 Chrysler VH E55 Charger 770SE Coupe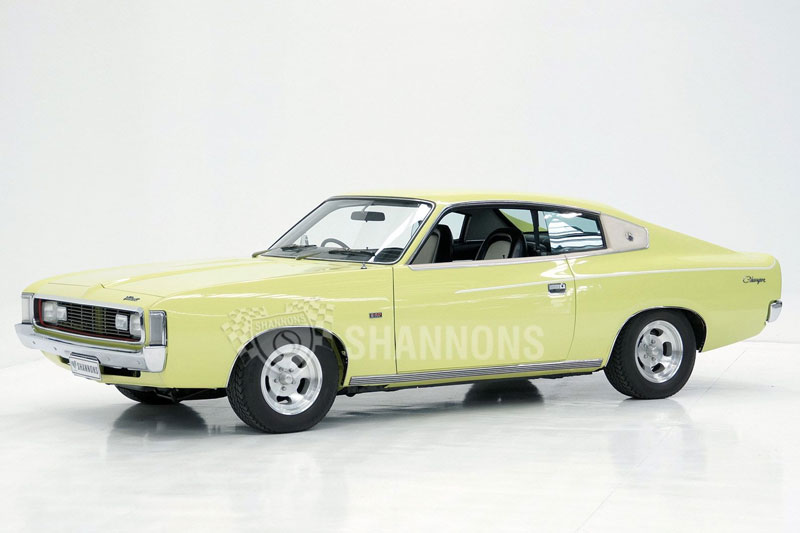 The VH Charger fastback is an Aussie icon in its own right. While traditionally E38s and E49s have been king of the collector hill, the lesser-known E55 has been rapidly gaining steam in recent years.
Only 125 E55-spec Chargers were built out of VH models, and have – until recently – flown under the radar of all but the most dedicated Mopar fans.
Our own Buyer's Guide lists excellent E55s at $75,000, however this ex-Unique Cars cover car may even exceed those benchmarks. Coming from a prized private collection, this car is in near concourse-level condition.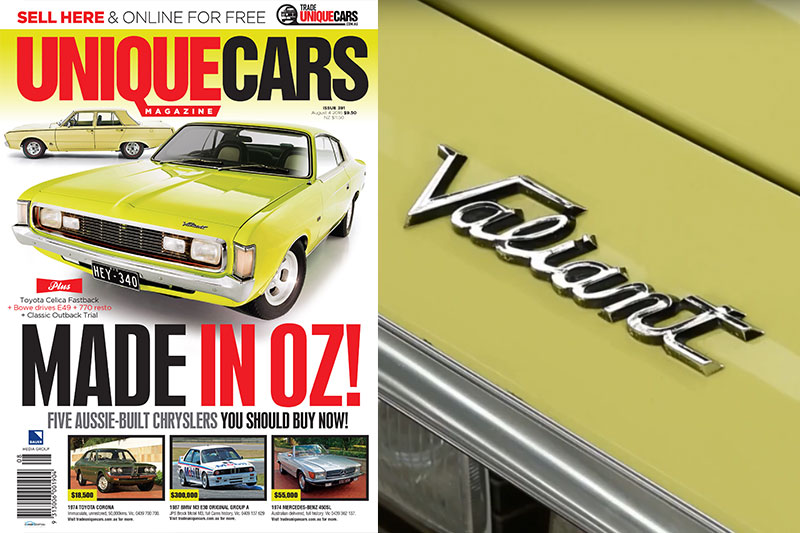 The guiding range is set between $95,000 and $115,000.
Lot #79 – 1970 Plymouth Road Runner Superbird 426 Hemi Coupe (LHD)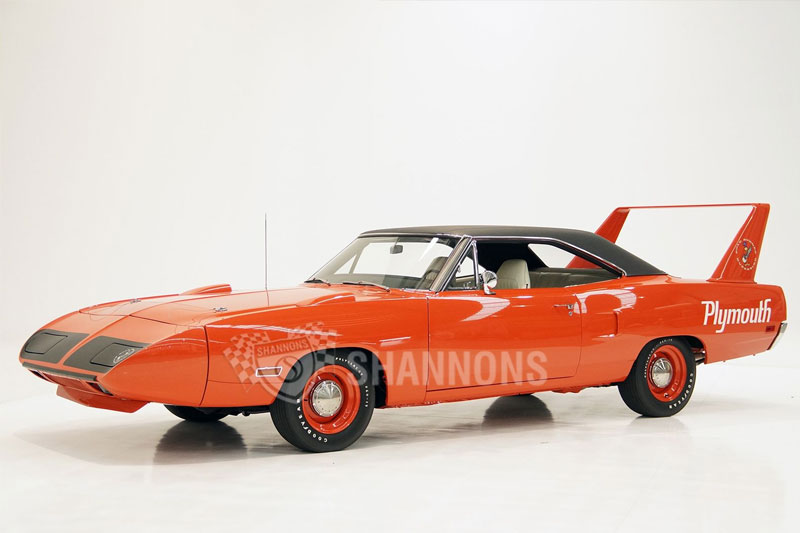 A blue-chip collector classic and originally only produced for one year in 1970, the Road Runner Superbird was born out of NASCAR homologation.
This car represents one of 135 built with the highest of three engine choices – the 426 Hemi.
Previously to being imported to Australia a year ago, the car underwent a frame-off restoration at the hands of the Wellborn Muscle Car Museum in Alabama.
With only a few in the country, combined with the extensive restoration, this car is almost priceless.
With a guiding range of $520,000 to $580,000, we'll be watching with a keen eye to see how high this car goes at Shannon's Melbourne Autumn Classic  auction next month.
Unique Cars magazine Value Guides
Sell your car for free right here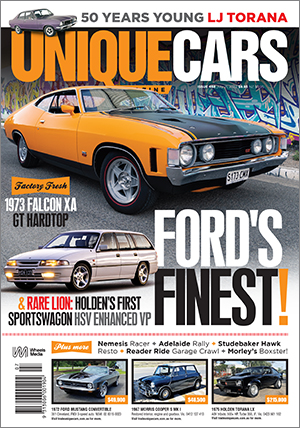 SUBSCRIBE TO UNIQUE CARS MAGAZINE
Get your monthly fix of news, reviews and stories on the greatest cars and minds in the automotive world.
Subscribe