Importing Nightmare + Use of Indicators + Missing TX3 - Mailbag 410
---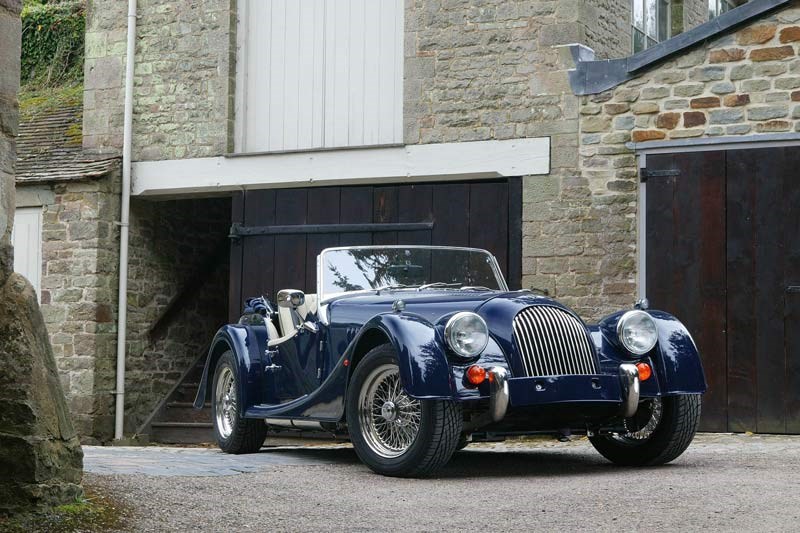 Inside this month's Unique Cars mailbag...
Importing Nightmare...
So, you discover a nicely restored thoroughbred in the UK, pay for an independent condition report, buyer's commission, purchase tax, bank transfer charges, insurance, collection charges, the cleaning of all under-body areas, tyres, floor mats etc., storage and handling fees and any other export costs. If all goes to plan in two weeks the documents are signed it's yours.The next step is transportation, insurance, agents fees and associated unexpected charges and taxes.
Along the way you make sure your purchase will be approved by Australian Customs officials and the Australian Quarantine Inspection Service (AQIS) at the port of entry. Easy right? Well, not exactly. Here's where your nightmare really begins.
Asbestos imports were banned in Australia in 2003, but weren't closely checked until March last year when a zero-tolerance order was issued. Though primarily directed in building materials from China, the tighter restrictions apply to all products, including vehicles.
This means you will now have to decontaminate your new purchase.
A friend and myself bought a 1988 Morgan 4/4 with only 25,000 miles on the clock that had been in storage for most of its life. As it was built before 1999 and still fitted with many original parts, it almost certainly contained asbestos. With horror stories of importers being clobbered with compliance charges of up to $15,000 on arrival – in addition to the normal import fees – we were determined not to go down the same path.
We were initially advised – by our Australian Import Agent (in May) – that all we had to do was change the brake pads and shoes. He assured us that nothing had been rejected by AQIS or Customs officers and all would be well if we just took a few photos and notes.
This, he said, would avoid the risk of an expensive strip-down and inspection at the port in Australia. No worries. But we discovered there were no consistent guidelines.
We'd heard of cars being wrapped in decontamination tents at the docks while teams of mysterious specialists removed items for destructive testing. So decontaminating the Morgan was a no-brainer for us.
There's nothing like a gun to the head to help open the wallet and besides, my partner's father died of mesothelioma two years ago, so we had no reservations buying a head gasket kit, manifold gaskets, clutch plate (they come with a pressure plate these days), brake pads, and brake shoes - all asbestos free, from a reputable supplier.
Some parts had 'ASBESTOS FREE' printed on the box, some didn't. We asked the supplier to confirm the asbestos free status on the receipt and while happy to oblige their assurance was worthless because they are not asbestos accredited. We also contacted several manufacturers for reassurance, but got nowhere.
So, after taking detailed photos of everything, we drove off with the big box of bits to find an asbestos specialist. Easier said than done.
Very few asbestos specialists are familiar with cars. We eventually found one who agreed to take on the job of issuing an Asbestos Survey.
To save money we decided to tackle the replacement work ourselves and just when we thought everything was ticked off, we discovered that asbestos was commonly used in underseals, anti-drumming agents, and even canvas bonnet tape.
As luck would have it, we discovered an asbestos specialist who lives in the same village, loves old cars and had a workshop nearby. Our Morgan received a second inspection and, as a result, samples of underseal were removed for testing at an asbestos laboratory.
The underseal tested negative, so it was a positive result for us. The Morgan was finally declared asbestos free. We are now hoping for a good outcome at the Port of Brisbane.
David Fryer
ED: Thanks for your tale of despair and ultimate triumph and timely advice, David. No doubt when you are pootling about in your Morgan all the nightmares of getting the car here will seem like ancient history.
You are right though, there is a huge crackdown on asbestos, a serious issue we have tackled here previously.
- Dazmac develops solution to asbestos ban
- Solving the asbestos dilemma facing USA imports
The bottom line is do your research and go and look before you buy, with an expert to verify the cars provenance and another expert to advise on the asbestos situation and solution.
David, please let us know how you got on in Brisbane.
NO FEAR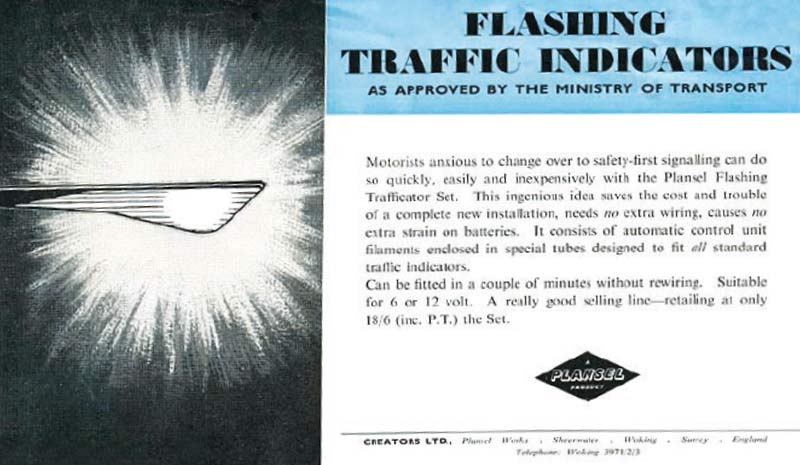 Drivers of 'cars' need fear no more!
I have cracked the code that the drivers of 4WDs, SUVs & similar commercial-type vehicles use when failing to use their indicators.
If a 4WD, SUV or similar commercial-type vehicle is not displaying their indicators it simply means that they are ready to turn left, ready to turn right, ready to stop, ready to proceed forward or ready to reverse.
I hope that helps in your quest to understand what these drivers of these ugly, cumbersome, impractical vehicles are trying to convey to other road users. 
Thanks.
Philip Bradshaw
Warnbro WA
ED: Ouch, Phil! We've all suffered drivers who have bought cars with indicators fitted as standard equipment but believe that operating them is entirely optional and it's not just confined to SUVs or 4WDs. It's frustrating. My pet peeve are the ones that indicate to turn only when the light goes green. Sheesh.
MISSING IN ACTION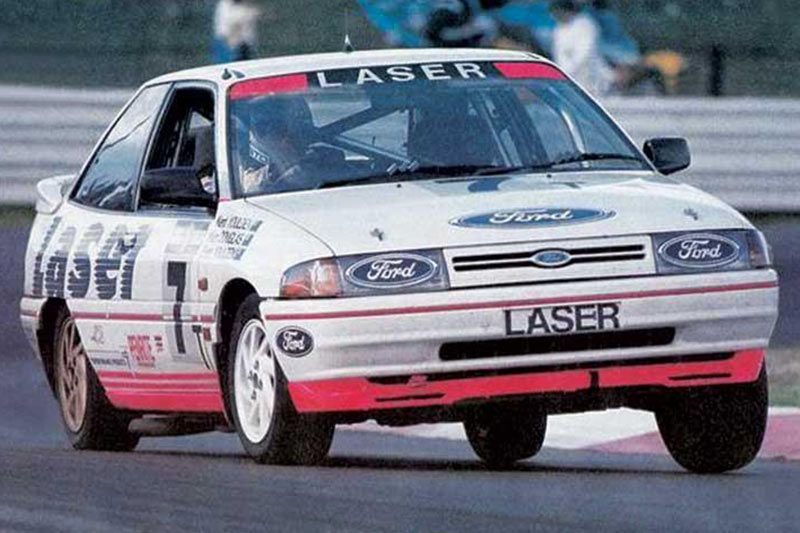 Hi, I am trying to find out if the below Laser is still around, do you have any information on its existence?
The Ford Laser in question is a 1991 TX3 Turbo four-wheel drive.
BJ Donnolley
ED: What we have unearthed is it's pictured here competing in the 1991 Bathurst 12-hour production car race where it finished 2nd outright in the hands of Ken Douglas, Brett and Kent Youlden - father of 2017 Bathurst winner, Luke.
So now, all you super sleuths, it's your turn to help out BJ.
If you know of its whereabouts and ideally can grab a pic of its current state please drop us a note at uniquecars@bauertrader.com.au
Unique Cars magazine Value Guides
Sell your car for free right here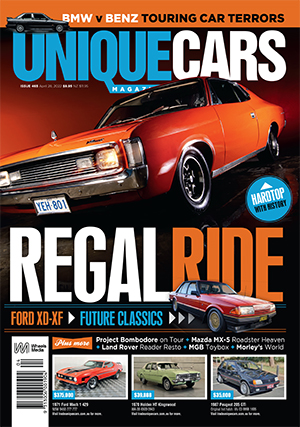 SUBSCRIBE TO UNIQUE CARS MAGAZINE
Get your monthly fix of news, reviews and stories on the greatest cars and minds in the automotive world.
Subscribe