Holden VK Berlina + Chev Impala + MG ZT1 - Phil's Picks 410
---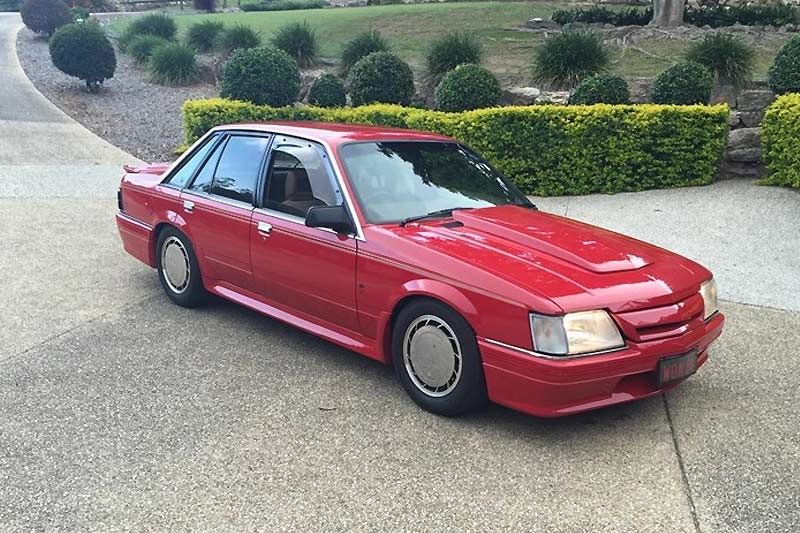 Some of this week's choice picks from the Unique Cars classifieds includes a HDT-inspried Holden VK Berlina, a 1958 Chev Impala, a '65 Benz 220S and an MG ZT1
1984 Holden Berlina VK
$39,950
The VK Commodore SS in Group A Group 3 Blue Meanie trim was Brock's crowning glory and today genuine ones are fetching north of $190k. At the time, Brock's HDT Special Vehicles was going gangbusters with not a polariser in sight.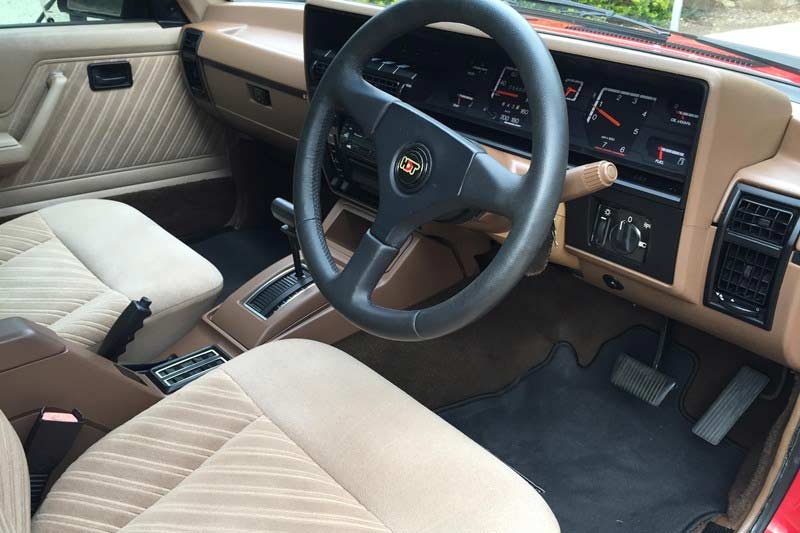 These days anything with some HDT cred is going to attract serious wedge and while this isn't a genuine HDT car and doesn't have an HDT build plate, it is adorned with HDT 'improved' parts like the mags, steering wheel, and body kit, giving it real road presence.
Under the bonnet it claims a rebuilt bent eight and under its bum a rebuilt diff.
See the Holden VK Berlina ad here
1958 Chevrolet Impala
$69,000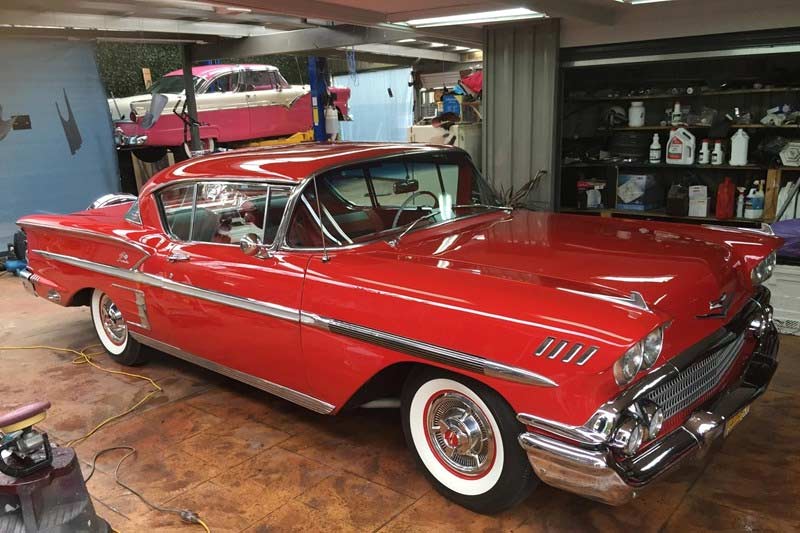 A year after Russia launched Sputnik, Chevrolet gave us this. The Impala coupe epitomised American motoring back in the late 50s. Bright colours, two doors, big fins, loads of chrome, humungous in proportions and ideal for a laid back cruise to a favourite drive-in. Inside, the red, white and black vinyl bench pews will warm the heart of any Saints fan. A good looking example of Detroit excess, this represents an era the likes of which we'll never see again.

1965 Mercedes-Benz 220S
$21,750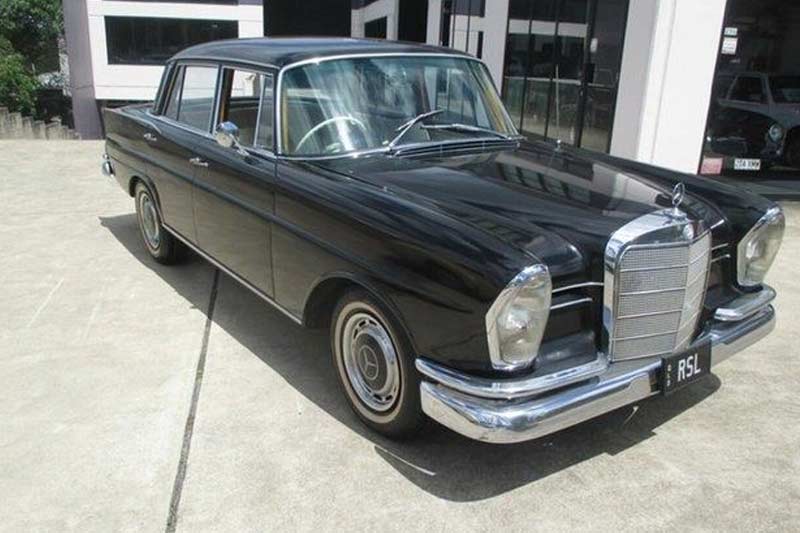 Big black Benzes these days usually come with two doors and a sleek low-slung roof line. Back in the 60s monsters like this square rigger were the domain of diplomats and ambassadors who used to swan about in them, usually in the back seat while someone else took care of the wheel work. Festooned with loads of chrome and a big upright grille with the three pointed star atop, you are bound to get noticed on your way to Oktoberfest celebrations. This is one rare beast as it features three pedals while the mechanicals are said to have undergone refurbishment.
See the Mercedes-Benz 220S ad here
2003 MG ZT 1
$7750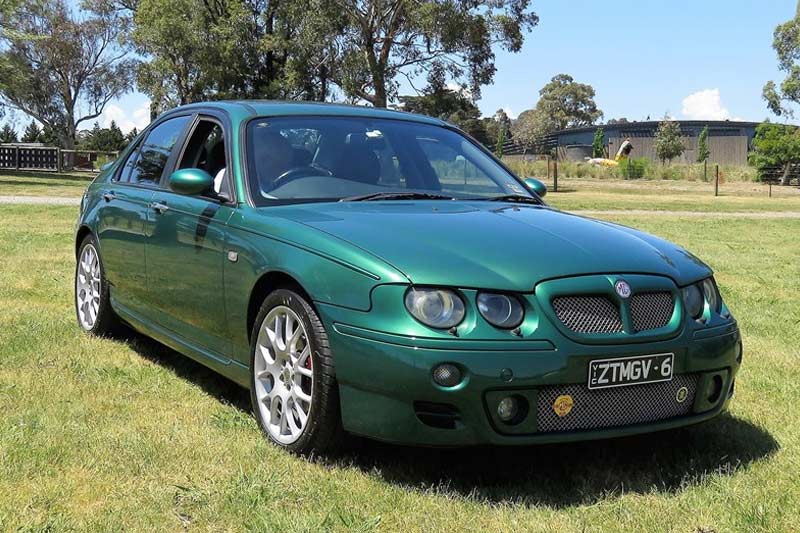 Before the Chinese got their hands on MG, and after its de-merger from BMW, the British outfit built the ZT1, which was actually based on the Rover 75. Although the MG badge on its snout was familiar, the genre and styling of the ZT1 was totally foreign to any previous car wearing the famed moniker. It didn't sell in big numbers anywhere and only lasted until 2005. But if you hanker for something quirky, rare and exclusive that stands out, the four-door, 2.4-litre rear drive six MG could be the ticket.

Before handing over your hard earned $$$ please ensure you have any potential purchase inspected, as a tight travel budget and a lack of psychic powers mean we cannot vouch for the individual cars we highlight.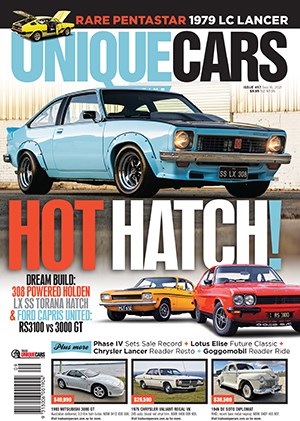 Subscribe to Unique Cars Magazine and save up to 42%
Australia's classic and muscle car bible. With stunning features, advice, market intelligence and hundreds of cars for sale.
Subscribe