Car events calendar update
---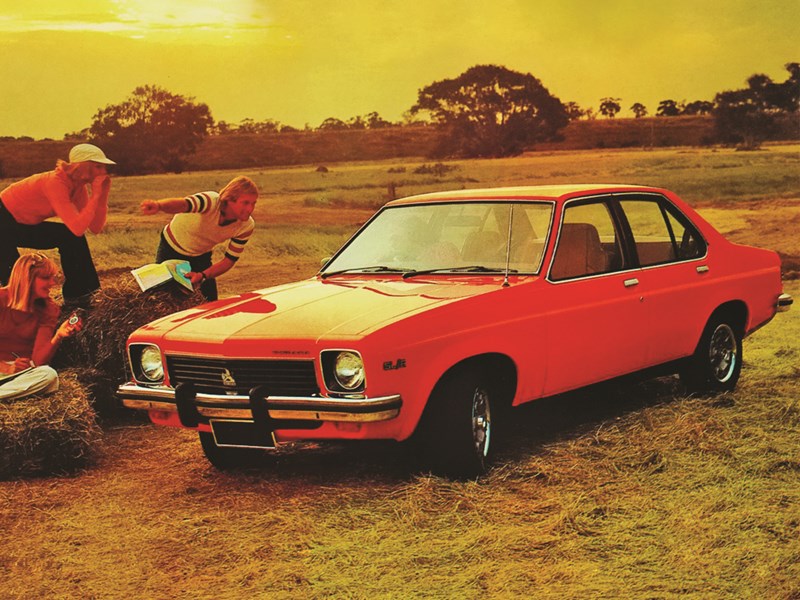 Look out for the DubVegas Torana Cruise in May.

Got an event of your own? Let us know via uniquecars@bauertrader.com.au
JAN 
VIC
12-14 January
Port Fairy Rod Run
Friday 12th early rego from 7pm, bench session, sausage sizzle, happy hour 7–8pm, BYO after 8pm at the Basketball Stadium. Saturday 13th Lucky Ticket Cruise around Port Fairy, lunch and presentation of Lucky Ticket prizes. Evening cruise night along designated route. Band on the Fiddler's Green with stage for dancing.
Contact: southwest
streetrodders.com/events/port-fairy-rod-run
21 January
3rd Annual Northern Car and Bike Show n Shine
The 3rd Northern Car and Bike Show n Shine is at Cole Reserve on Cumberland Road in Pascoe Vale. Open to all veteran, vintage, classic, modern cars and motorcycles.
Contact: southweststreet
rodders.com/events/port-fairy-rod-run
21 January
Centre State Swap Meet
The 3rd Annual Northern Car and Bike Show n Shine is being held on the 21st January 2018 at Cole Reserve on Cumberland Road in Pascoe Vale. Open to all veteran, vintage, classic, modern cars and motorcycles. Entrants gates open 8am with $15 entry for cars, $10 for bikes. Judging kicks off at 10:30am with presentations around 2:30pm. Over 50 trophies on offer. Public entry from 10am, gold coin donation.
26-28 January
Victorian Hot Rod and Cool Rides Show
The Victorian Hot Rod & Cool Rides Show showcases hundreds of hot rods, custom vehicles, street machine and motorcycles from around Australia. The show is the largest and most celebrated hot rod show in Australia running over three days. It is a fun filled family event that has something for everyone with over 300 vehicles, 40+ trade stands, cafes and kids entertainment.
Contact: hotrod.com.au
SA
19-21 January
Mount Gambier Autofest
The Mt Gambier Autofest and 40th Show N Shine returns to the Showgrounds with entries now open. It kicks off Friday evening from 5.30pm to 9.30pm and both Saturday and Sunday from 9am each morning.
Contact:.autofest.com.au
WA
26 January
Motorvation
Motorvation 32 brings back everything you love about the car show with go. Drive your car, your way. Cruising with the family or spirited tyre spinning with a mate. The Elite Pavilion returns and there will be two nights of camping - don't forget it's the Australia Day long weekend so what better place to spend three awesome days? Online entries will open soon.
Contact: Facebook
TAS
27 January
Wheels, Wine and Dine
Wheels, Wine & Dine will be held at Georges Bay Esplande in St Helens and will be on Saturday 27th January 2018 (from 10am) as part of the 'St Helens Regatta Rocks On!'
Contact: Facebook
QLD
28 January
All American Car Show and Swap Meet
The All American Car Show and Swap Meet is being held on Sunday 28th January 2018 at the Rocklea Showground. Swap meet kicks off at 6am, sites $10, show n shine starts at 8am with vehicle and driver $15. Public admission $5. Day also includes trade stands, catering on site and the Miss All American pinup pageant.
Contact: Facebook
FEB
SA
3-4 February
Autofest Mt Gambier
The Annual Mount Gambier Autofest & 40th Show 'n' Shine makes a welcome return to the Showgrounds. Autofest is open to everything automotive from cars, trucks, bikes in fact anything that has wheels is welcome to join in on all the fun and with the theme of a family friendly festival.
Contact: autofest.com.au
4 February
Super Chev Sunday
The Chevrolet Performance Association of SA proudly presents Super Chevy Sunday #25 on Sunday 4th February 2018 at Wigley Reserve in Glenelg. Celebrating the 25th Anniversary of Super Chevy Sunday. The show kicks off at 10am with free admission and entrants can start cruising in from 8am. Chevrolet merchandise, kids entertainment, catering on site, trade stands, trophies on offer.
Contact: 0402 855 129
11 February 
Corvettes Rock The Bay
The Corvette Club of South Australia, is proud to host Corvettes Rock the Bay 2018 to be held at Wigley Reserve, Anzac Hwy, Glenelg.
Contact: corvetteclubof southaustralia.com.au
18 February 
Rotary Club of Murray Bridge
Swap Meet
Sunday 18th Feb.2018
Murray Bridge Showgrounds
$5 Entry per person Buyers and Sellers. Children free
Gates open 6am
Contact: 0428132889
WA
10 February
Oz Nats Perth
The Australian Performance Nationals (OZ NATS) is coming your way Perth! We will be coming to the famous Barbagallo Raceway on the 10th February 2018.Burnouts, street drags, super skids, show n shine, go to whoa, track cruising and drift demos. Action from 8am to 10pm.
Contact: Facebook
23-25 February 
Gazza Nats
Collie Motorplex. Two days of full on fun and extreme horsepower featuring burnout pad, super skids, dyno, go to whoa, show n shine, cruise the track and trade stands.
Contact: Facebook
TAS
3 February
Challengers Hot Rod Show and Swap Meet
The Challengers Hot Rod Show and Swap Meet is being held on Saturday 3rd February 2018 at the Heybridge Football Ground in River Road. Open to all customs, chrome bumpers, street machines and motorcycles. If it's different, wicked, stock, original to just crazy, we want to see it.
Contact: 0417 594 307
18 February
Deloraine Car Show
The Deloraine Street Car Show is presented by the Van Diemens Street Rod Club and is being held on Sunday 18th February 2018 in Deloraine. Come down to the main street of Deloraine and enjoy hundreds of pre 1988 classic and custom cars, dance along to the 4 live bands and DJ throughout the day. Make the most of our fabulous local shops, hotels and eateries.
Contact: Facebook
25 February
Wings and Things
The Rotary Club of George Town will be holding its annual Wings and Things Family Fun Day on 25th February 2018. Displays of veteran and vintage cars, street cars, hot rods, veteran and vintage, motorbikes, aircraft with flights available. Kombis are the feature car.
Contact: 0459 039 090
NSW
17 February
Gerringong Motor Fest / Car Show
The Lions Club of Gerringong will be holding its annual Motor Fest / Car Show on Saturday 17th February 2018 on Michael Cronin Oval Blackwood Street Gerringong
25 February
Contact:
0401 777 130
18 February
Sydney Super Swap
Swap, sell and buy parts and accessories for motor vehicles and machinery, collectables and memorabilia. Displays of interesting vehicles and machinery. 
Contact:
0450 227 927
25 February
4th Macarthur Gardens Retirement Village Annual Classic Car Show
The 4th Macarthur Gardens Retirement Village Annual Classic Car Show is being held on Sunday 25th February 2018 at the village in Campbelltown directly behind Macarthur Square.
Contact: 4625 0310
VIC
4 February
Latrobe Valley Street Machine Show
The Latrobe Valley Street Machiners present the Latrobe Valley Street Machine Show 2018 on Sunday 4th February at the Traralgon Showgrounds.
Contact: Facebook
7 February
Show us your car
The North Eastern Car Club's 6th. annual "SHOW US YOUR CAR" night will be held at their clubrooms in Nolans Lane, Tarrawingee, 11km east of Wangaratta on the Great Alpine Road from 6 to8 pm. Owners of muscle cars, rally cars, vintage and veteran cars, street rods, classic cars, trucks and motorcycles of all descriptions are invited to display their vehicles in front of an expected large crowd.
Contact:
jeff@rallysportmag.com.au
11 February
Torquay Rotary Motor Show
You are invited to join in the carnival atmosphere of this popular event held at the spectacular beach side setting of the Torquay foreshore. This is a "Show for the whole family" with, the Beach for the kids, the Shops for the Ladies and the Cars for the Boys!
Contact:
torquaymotorshow.com.au
18 February
25h Annual All American Car Display & Man Cave Alley
Over the past 24 years, The All American Car Display & Man Cave Alley has become established as one of the best All American Car Displays on the Car Show calendar. With up to 500 hot rods, custom cars, classic, vintage and veteran American cars and trucks on display – there is something to see for everyone. Hot rods, customs,                                                                                                                               classic, vintage & veteran cars & trucks and Man Cave market stalls in man cave alley. Aussie Falcons, Holdens and Chrysler Valiants to 1975.
Contact: emeraldrotary.org.au/all-american
QLD
3-4 February
TOOWOOMBA SWAP MEET
Toowoomba Showgrounds. Over 1750 sites selling everything motoring related eg parts,accessories, motor memorabilia, literature, tools and clothing. .
Contact:
toowoombaswap.com
4 February
Brisbane Car Show
QLD Cruising's Brisbane Car Show is on at the Rocklea Showgrounds. Open to all enthusiasts, makes and models, new or old, custom or stock - hot rod, vintage, customs, muscle, classic, JDM, Euro, American or Aussie.
Contact: Facebook
9-11 February
Moonshine Run
Pete's Hot Rod Shop Annual Moonshine Run is being held from the 9th till the 11th February 2018 at his shop in Cottonvale. Special guest Jo Coddington. Friday night meet and greet, bon fire and roast. Saturday breakfast and driving events at Pete's, lunch time cruise, Saturday night fashion show, cooked dinner and live band. Sunday swap meet, show n shine at Applethorpe School.
Contact: 4685 2832
MAR
NSW
10-11 March
Bathurst Autofest
The venue for the Bathurst Autofest is Mount Panorama, the Australian home of Motorsport and it offers an ideal central location with its unique, ready-made paved areas suited to driving events and indoor/outdoor display areas.This is your chance to be part of an event that includes side by side action in events such as Go To Whoa, Autokana, Show N Shine, Dyno Challenge, Cruise Track and the fiercely competitive Burnout Title.
Contact: autofest.com.au
SA
11 March
Campbelltown Swap Meet
Kilburn Oval & Sports Complex, Lionel Avenue Kilburn S.A. Main entrance for Sellers.
Contact: 0412555723
23-25 March
Blue Lake Nationals
The 2018 Blue Lake Nationals is to be held in Mount Gambier between 23rd and 25th March 2018. The event is under the control of the ASRF South Australian Divisional Council.
Contact: bluelakenationals.com.au
WA
18 March
Classic Car Show
The Classic Car Show is probably the biggest collection of historic vehicles together on any given day in Western Australia. With close to 1,000 vehicles on display you will find cars, trucks, buses and motor-cycles from the early 1900s through to the latest offerings and just about every marque is represented.
Contact: Facebook
24 March
Brookton Old
Time Motor Show
Cars, trucks, tractors, machinery, military vehicles, motor bikes, up and running for you to see-and-smell. Theme for the show is Best of British, Pistons & Polish, but you don't have to be a Pom to come along. It's a great, family-friendly day for people of all ages and all persuasions, so save the date & don't be late. With the Family Interest section filling fast, exhibitors need to book soon in order to secure a bay
Contact: otms.org.au
VIC
3-4 March
SHANNONS SURVIVOR CAR & BARN FIND SHOW SPECTACULAR
On the weekend of the 3rd-4th of March 2018, the first Shannons Survivor Car & Barn Find Show Spectacular is being held at the new Shannons showroom at 40 Corporate Drive, Heatherton. The show will feature more than 100 selected Survivor Cars and never before seen Barn-Finds, as well as other unique classic and muscle cars. Contact: Shannons.com.au
4 March
8th Isabella & Marcus Foundation
Classic Car Day
ALL proceeds go to research
Brain Tumours in Children.
Public entry - Gold coin donation.
Contact:
IsabellaAndMarcusFund.org.au
10-11 March
Motorfest
The Rotary Club of Drouin Motorfest is being held on Saturday 10th and Sunday 11th March 2018 at Lardner Park. Two days of high horsepower action including burn outs, Go to Whoa and Stampede.
Contact: motorfest.com.au
9-11 March
Phillip Island Classic Festival of Motorsport
The largest historic race meeting in the Southern Hemisphere. This year celebrating 50 years of Formula 5000s.
Contact: vhrr.com
18 March
Swanpool Show & Shine - Swap Meet - Village Market
The Swanpool township is holding a Show & Shine event for cars, trucks, tractors, rods and bikes at the Albert Heaney
Contact: swanpooland
district.com
30 March
Kruze 4 Kids Car Show
The 7th annual Kruze 4 Kids Car Showis being held on Good Friday 30th March 2018 at Langama Park in Sunbury. All vehicles welcome.
Contact: kruze4kids.com
25 March
Morwell swap meet
Toners Lane Morwell. Hosted by the Latrobe Valley Branch of Gippsland Historical Automoblie Club. Cars, motorcycles, tools and much more. Fully catered..
Contact:
Bill 0407 839 039
TAS
25 March
Devonport Motor Show
The Rotary Club of Devonport North are holding the Devonport Motor Show on the 25th March 2018. Established in 2007, this event has grown significantly in size each year since inception. The Show is held at Devonport's Roundhouse Park, Victoria Parade, a wonderful location, on the foreshore of the Mersey River.
Contact: devonportmotor
show.com
QLD
20 March
Gold Coast Super Swap Meet
Formerly the Carrara Super Swap, now in its 4th BIG YEAR at the beautiful COUNTRY PARADISE PARKLANDS, Nerang Beaudesert Rd, Just 2km west of Nerang.
Contact:
aussieacer@hotmail.com
APR
VIC
14 April
Echuca swap meet
Run by Echuca & District Historic Vehicle Club. Show & shine plus swap meet.
Contact:
echucaswap@outlook.com
15 April
Sandford Swap Meet
The Friends of the Community Victoria Inc. invites you to invite you all to our Sanford Swap Meet. Usually we run a market but for April we have decided to do something a little different. Our Swap Meet will be for motorcycles and cars. So, if you're into looking and buying all things related to motorcycles and cars, this is the place to be. You may even see an old paddock bomb, that you might love to own and do up!
Contact:
Facebook
22 April
Maffra Motor
Museum Swap Meet
Focusing on car and motorbike parts, collectibles, garage paraphernalia, mancave items and much more.
Contact:
gippslandvehicle
collection.org.au
27-30 April
National Rove
Annual Rover shindig is in Shepparton this year. Lots of events involved, including a tour of the Shep Motor Museum.
Contact:
roverownersclub.com.au
NSW
30 March - 2 April
Hot Rods at the Q
Hot Rods at the Q is an ACT State Hot Rod Run organised by the Canberra Hot Rod Association and being held at the Queanbeyan Showground on 30th March to 2nd April 2018.
Contact:
chra.org.au
MAY
VIC
12 May
Geelong Bay City Swap Meet
Geelong Showgrounds Breakwater Rd Geelong. 7am Entry. $5 per person, outdoor sites $10 plus admission. No Booking for outdoor sites. Overnight camping available on sites.
Food available Friday night.
Contact:  Facebook
26 - 27 May
42nd Historic Winton
Historic Winton – Australia's longest running, all-historic motor race meeting presents two big days of non-stop racing on Saturday 26 and Sunday 27 May. Once again, the event will feature over 400 historic racing cars and motorbikes from the 1920s to the 1980s plus a huge heritage display of veteran and vintage vehicles.
Contact:
historicwinton.org
NSW
4-7 May
DubVegas Torana Cruise 2018
The 2nd Annual Dubbo Torana Cruise kicks off at Bathurst 10am for a lap around the Mountain following a convoy of Toranas to Dubbo. The weekend is as busy or relaxing as you like. With events including: Meet and Greet new/old friends, Bodangora Drags, Dubbo at a Glance, Cars and Coffee Display, Sunday Mystery Cruise. Non-for-profit event, proceeds going to the Make A Wish Foundation.
Contact:  Facebook
JUNE
NSW
2-4 June
Wintersun
With hundreds of enthusiasts ecstatic about the resurgence of a long lost festival, the creation of Wintersun 2.0 will see many happy punters gather on a weekend where they can see the best cars and bikes, eat the finest gourmet street food, see nothing but hand selected genuine retro stalls, auto memorabilia, car related items, fantastic music and dancing. Make sure you come down to Murwillumbah Showground to join in on the fun.
Contact:
wintersun2.com.au
VIC
8-10 June
HR Holden Nationals
The HD HR Holden Nationals are being held in Bendigo from the 8th to the 10th of June and the All Seasons Hotel is the host venue. Friday Meet and greet at the All Seasons Hotel from 6pm. Saturday Show and Shine from 9am till 3pm and the Bendigo CBD is a block walk away as is access to toilets, cafés and shop's. Presentation dinner at the All Seasons Hotel and during the evening trophies will be presented for the judged vehicles. Sunday run with lunch provided.
Contact: 0418 148 591.
JULY
QLD
1 July
Muscle On The
Mountain Show n Shine
Muscle On The Mountain Show and Shine Day Maleny is being held on Sunday 2nd July 2018 from 9am to 1:30pm. Gates will be open from 7am for setup. Holden, HSV, Ford, FPV, muscle cars, street machines, hotrods, vintage, classic cars and motorcycles. All clubs welcome.
Contact: Facebook
VIC
15 July
Coffs Harbour Swap Meet and
Classic Vehicle Display
Hosted by the Coffs Harbour Veteran and Vintage Car Club and supporting Pacific City Lions Club and Waratah Respite Services. Car & Bike Parts (new and used), collectables, brick-a-brack, memorabilia, tools and books.
Contact: Facebook
NSW
13-15 July
Back to Brunswick
The tenth anniversary of the Back to Brunswick hot rod run is being held on the 13th to the 15th July 2018 in Brunswick Heads on the NSW north coast.On Friday meet in the park at 11.30am opposite Hotel Brunswick and cruise to lunch. Registration open from 4pm - 6pm at the Hotel Brunswick, 4 Mullumbimbi St, Brunswick Heads.
Contact:
0418 762 576
Unique Cars magazine Value Guides
Sell your car for free right here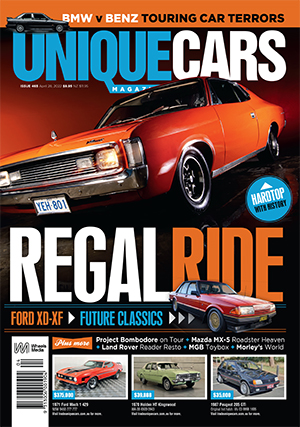 SUBSCRIBE TO UNIQUE CARS MAGAZINE
Get your monthly fix of news, reviews and stories on the greatest cars and minds in the automotive world.
Subscribe