VB Commodore + Car Manufacturing Industry + Classic Car Values - Mailbag 407
---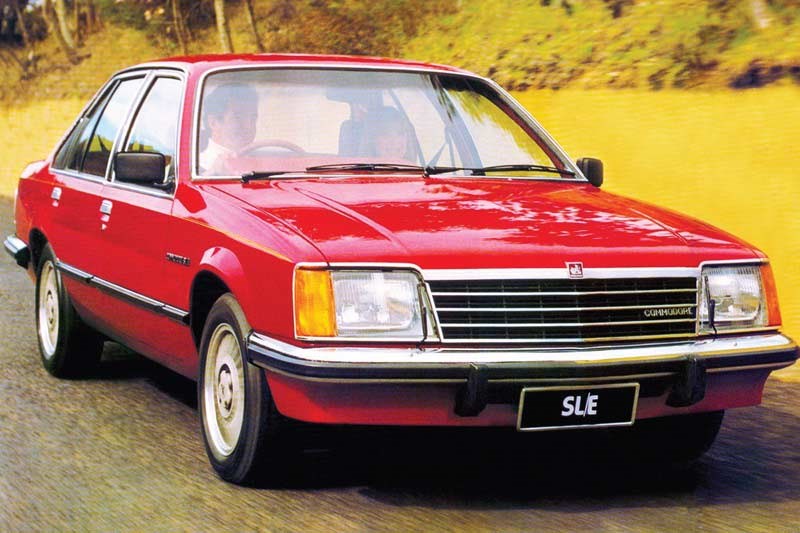 Unique Cars readers have their say...
Commodore Man
Your iconic Holdens #6, VB Commodore, took me back.
My dad traded in his Chrysler by Chrysler (360ci) on a brand new VB Commodore SLE. Red exterior, red interior with the 253 V8, just like the one in your article. Took delivery from the local country town dealer just south of Brisbane and literally put mum and my two sisters in the car and drove to Mackay to visit my brother.
When they came back I asked if I could take the new car for a spin. Dad hands over the keys with the appropriate warning: be careful, no speeding. I headed south where there was a nice twisty hill section and I did take it easy on the way out thinking I might have some fun on the way back.
Just about to turn around and head back when I notice the temp gauge is in the red…. Oh oh! I pull over, steam spewing from the front, pop the bonnet and it's an instant sauna, steam everywhere. No mobile phones but luckily a mate pulls up on his way into town so I ask if he would drop around home and let dad know.
After a long wait I see mum's car coming down the road, pulls up and out jumps dad. If I thought there was steam coming from the engine bay you should have seen the cloud around the old man "What have you bloody well done to my new car?!"
Turns out the water pump had shat itself, just lucky it had happened there and not on the old Marlborough Stretch up north where people were going missing. Dad was more peeved with the local dealer who was reluctant to get his tow truck out on a Sunday until dad threatened to tell the town what poor back up service he offered on these new Commodores. That did the trick.
Tow truck arrived, VB repaired and I survived, just.
Rod Ferguson
Qld
ED Of course you weren't flogging it, Rod. It was a dodgy water pump. We believe you.
Bad intentions
Many thanks for another most excellent Unique Cars this month. However I was stunned to read your totally inaccurate statement in the editorial re the demise or our car manufacturing industry. You state that "The intentions were good." Really? How can the deliberate intention of reducing import duty be good? Surely it is obvious to all that once the duty, which was originally designed to protect our industry, is removed there will no longer be an industry.
You go on to state "and so too was the reasoning". Oh! Who benefits from the loss of our car industry and that of all the Australian suppliers? All other manufacturing countries have an import duty sufficient to protected their industry. Why do we not? And as for using our tax dollars to temporarily prop it up, outrageous! When all along the government deliberately orchestrated the industry's collapse by removing the tariff to almost nothing.
I look forward to next month's edition. 
David Goodsir
NSW
ED I guess we'll have to disagree on some of this, as I don't think the intentions were evil, but the end result was a gigantic failure. If nothing else, it demonstrated that economic rationalism has a lot to answer for.
Loper fan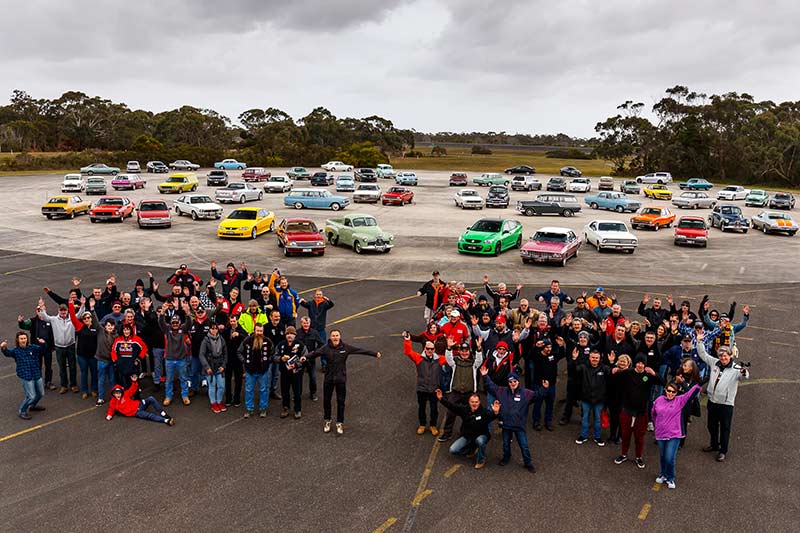 The picture on pages 114 and 115 in issue #406 would make a great poster (without the people... sorry people!). I'd even buy one and I'm a Ford man. In my opinion, the only thing that detracts from the photo is the Club plates, and I know what I'm talking about because my Customline wears them. If only there'd been some way that Vic Roads could've linked my old black and white rego plates to Club rego... Yeah, I know, common sense and bureaucracy don't mix...
Secondly, on page 79 of the Timeline, for 1935 we're introduced to the 'Loper', and I racked my brain until I realised you meant Sloper!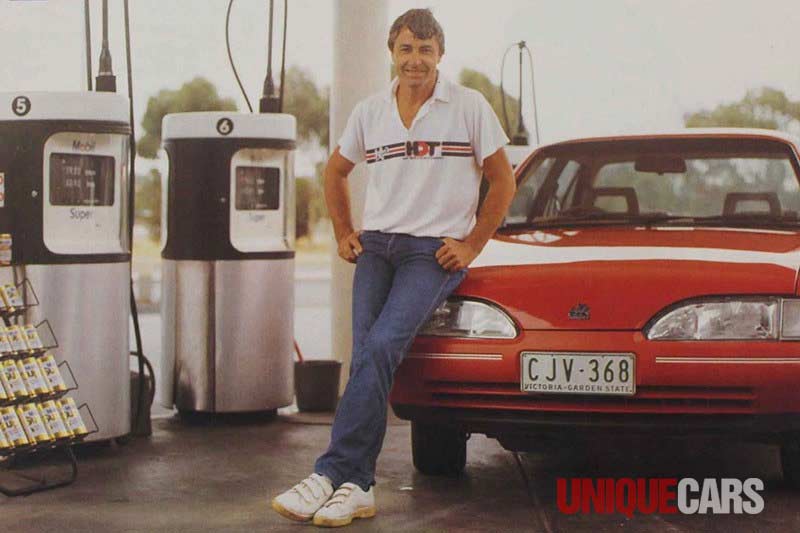 Finally, my auntie owned a Holden Camira like the one Brocky was leaning on page 105 (I wonder if he left an imprint of his cheeks on the bonnet...). My uncle used to say that the car had a secondary emergency brake – to slow it down all you had to do was switch on the aircon on. Cruel but true.
Phil Minns
Email
ED Point taken re the club plates, Phil. But overall the scheme's pretty good.

How many fantales?
I have just bought a VF SV6 from my daughter. Love the car. Love the colour. It is orange (Fantale) I was wondering if you could tell me how many were made that colour as I don't see many about.
Tony Dyer
Email
ED Righto you lot – anyone got a number we can pass on? uniquecars@bauertrader.com.au
Drive it or not?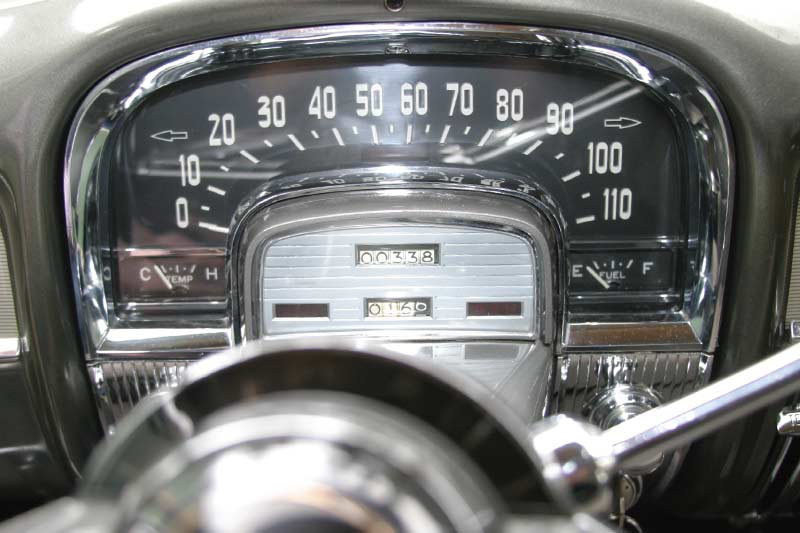 In issue 405 Glenn T asks the vexed question of whether classic car owners should preserve car market value by keeping the mileage low. Naturally the answer is "it depends". If it's a car you will never tire of and keep forever, then I say maximise the enjoyment by maximising the kays. If your main attraction to the car is its investment potential then you probably want to minimise the mileage.
I've just spent $1500 on my 450,000km Prelude (new windscreen, ball joints, CV boot kit ...). If we both make it to 500,000km we'll have something to celebrate. I'll never sell it and the car makes me feel like a million bucks every time I drive it.
Brian
WA
ED Hard to disagree with you there, Brian. But why not shoot for 750,000km and an even bigger celebration?
Unique Cars magazine Value Guides
Sell your car for free right here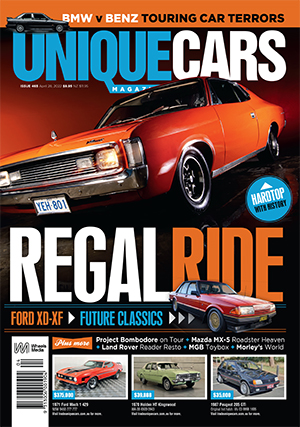 SUBSCRIBE TO UNIQUE CARS MAGAZINE
Get your monthly fix of news, reviews and stories on the greatest cars and minds in the automotive world.
Subscribe