Falcon GTHO Phase III + Jaguar XJ6 + Toyota Crown - Gotaways 407
---
Ford Falcon GTHO Phase III, Jaguar XJ6 and a Benz 300 Hearse - just some of the cars we look back on from the Unique Cars classifieds archives
See the next Lloyds classic auction
FORD FALCON GTHO PHASE 3 - Advertised August 2007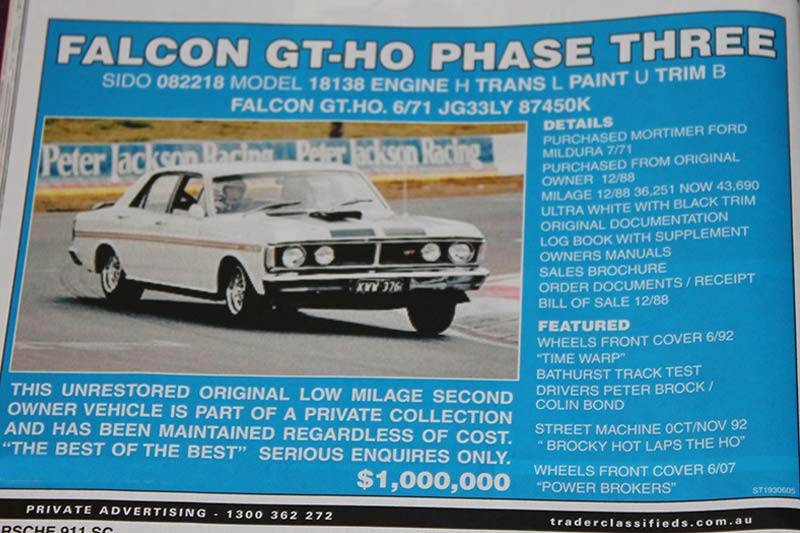 With Phase 3 values threatening to boom again, take a look at the faith one owner had in the investment potential of his 'shaker' sedan. To our knowledge, no road-spec Phase 3 has ever sold for more than $700,000, however there are some out there with attributes that could see them get close to that figure on the right day. At present the money available for quality Phase 3s without race history is $500-550,000 and indications are that the market has a bit of steam left. Question is, can the most evocative Aussie muscle car of them all crack seven digits?
Then: $1,000,000. Now: $500-600,000
JAGUAR XJ6 SERIES 1 4.2 MANUAL - Advertised May 1995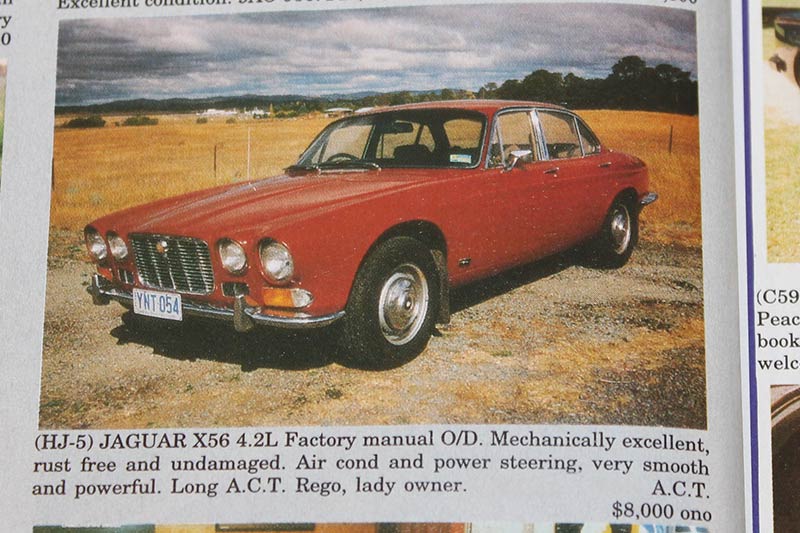 Previous editions of 'Gotaways' have hailed the Series 1 XJ6 for its game-changing design. However we didn't specifically recognise the scarcity or desirability of the four-speed/overdrive manual version. The 4.2 was a great engine but when saddled with an unhelpful Borg-Warner auto, struggled to reach its performance potential. Manual XJ6s were pretty scarce when new and over the years have steadily disappeared. This one from cool, dry Canberra might not have much rust and looks to be pretty authentic example. Values during the past few years have soared.
Then: $8000. Now: $22-25,000 
MERCEDES-BENZ 300 HEARSE - April 1986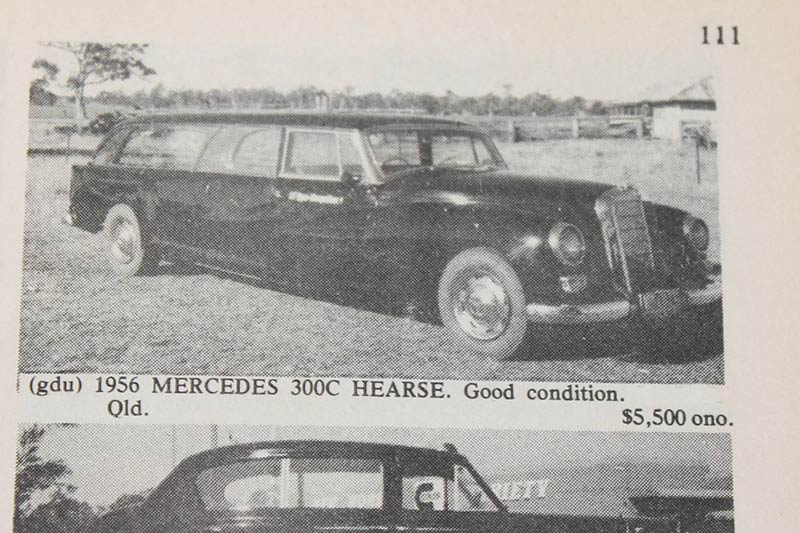 Fascination with this Mercedes-Benz hearse centres on why a car this scarce became a hearse in the first place and why was it stretched to such an extraordinary extent. The 071 area code suggests its final days as a 'service' vehicle were spent in the Gympie/Maroochydore region of Queensland but not a trace of this spectacular vehicle seemingly remains. Looking overseas for comparable vehicles to help determine a value drew blanks as well so an estimate has to suffice. Do you own the longest 'Adenauer' Benz in the world or know where it went?
Then: $3000. Now: $70,000+
TOYOTA CROWN - Advertised May 1986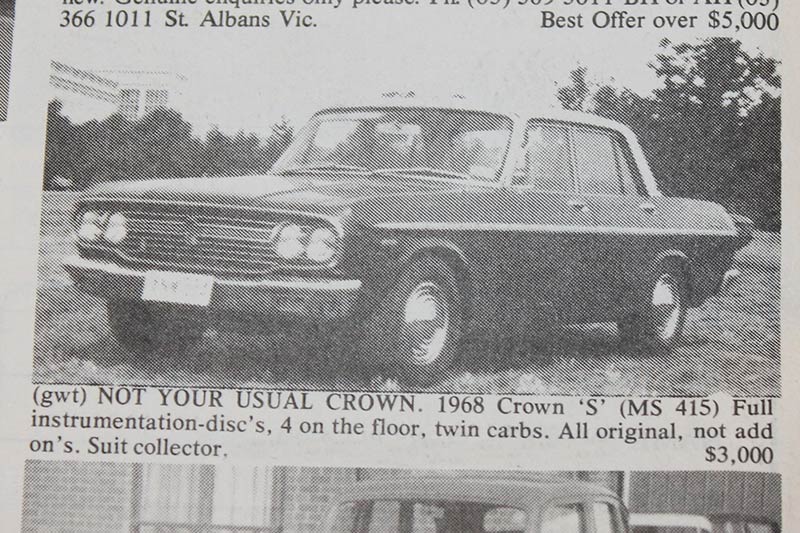 Nissan with its A200 Skyline wasn't the only Japanese name in 1960s Australia to offer a sporty six-cylinder sedan. Toyota's twin-carburettor Crown with four-speed manual
gearbox and disc front brakes was a potential rival for not only the Skyline but the Triumph and Rover 2000s and B20 Volvo as well. The Toyota was bigger and considerably cheaper than its UK and Euro-built rivals but hardly any were sold and finding one on sale today proved impossible. If this or similar cars survive they should have grown somewhat but not spectacularly in value.
Unique Cars magazine Value Guides
Sell your car for free right here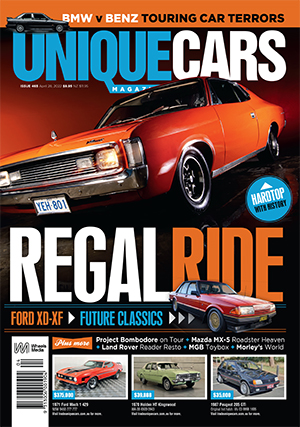 SUBSCRIBE TO UNIQUE CARS MAGAZINE
Get your monthly fix of news, reviews and stories on the greatest cars and minds in the automotive world.
Subscribe