1946 Ford V8 + Holden EH + Ferrari 308 GT4 - Cars That Got Away 403
---
Holden EH 179, '59 Ford V8, Ferrari 308 GT4 and Renault R6 - just some of the cars we wish we bought from years gone by
See the next Lloyds classic auction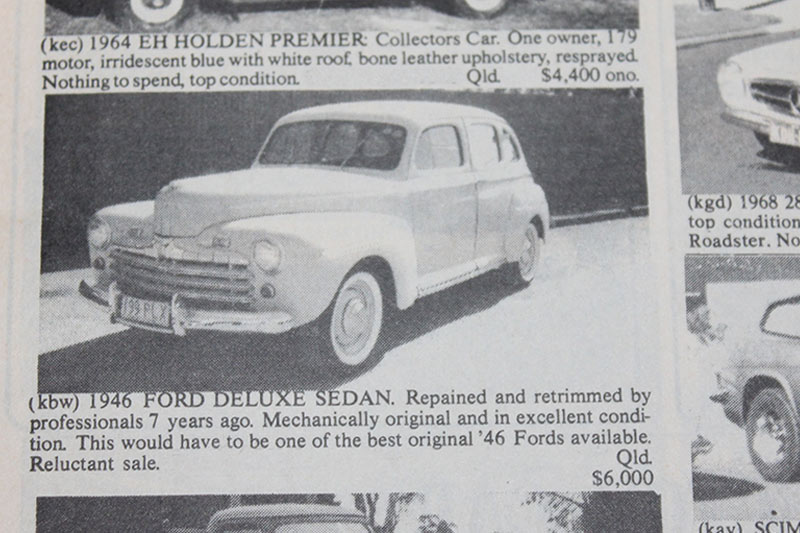 1946 FORD V8 - Advertised September 1986
Look down any suburban street in 1960s Australia and lurking somewhere would be a side-valve V8 Ford. In pre-seat-belt days they provided perfect transport for bigger families with abundant space for mum, dad and about six kids and they would tow the family caravan without a worry.
Nobody really loved the old side-bangers though and most went for scrap once the rust took hold. This one was lucky; still looking good after 40 years and selling for sensible mid-1980s money. With luck it found a sympathetic owner and survives today.
Then: $6000. Now: $35-40,000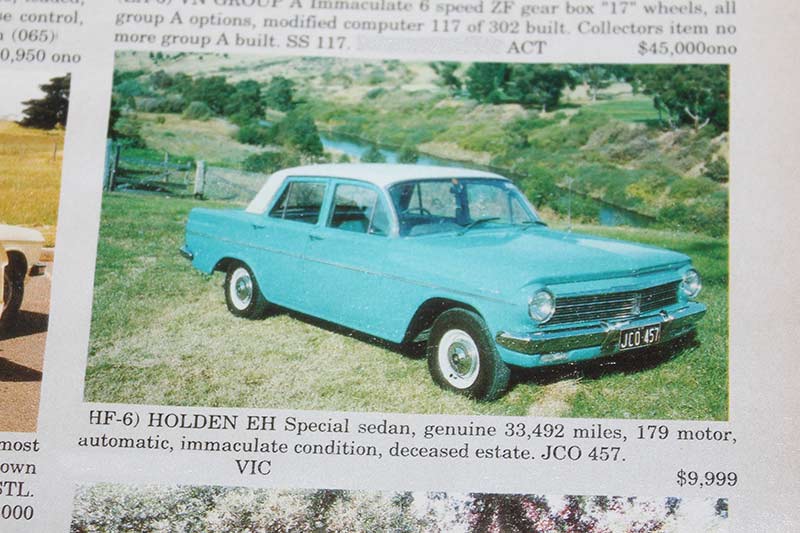 HOLDEN EH 179 - Advertised June 1993
For decades – or so it seemed – Holden devotees would thump the bar and declare that the EH they bought new in 1964 was not only the best car they ever owned but the best car GMH had ever built. If you look back at Value Charts from years gone by that assertion could indeed be right because the EH invariably brought better money on the collector market than cars that came before or followed it.
The money being asked for this aqua example with the popular '179' engine was huge and possibly not likely in cash-strapped 1993. Today the tale would be very different.
Then: $9999. Now: $25-30,000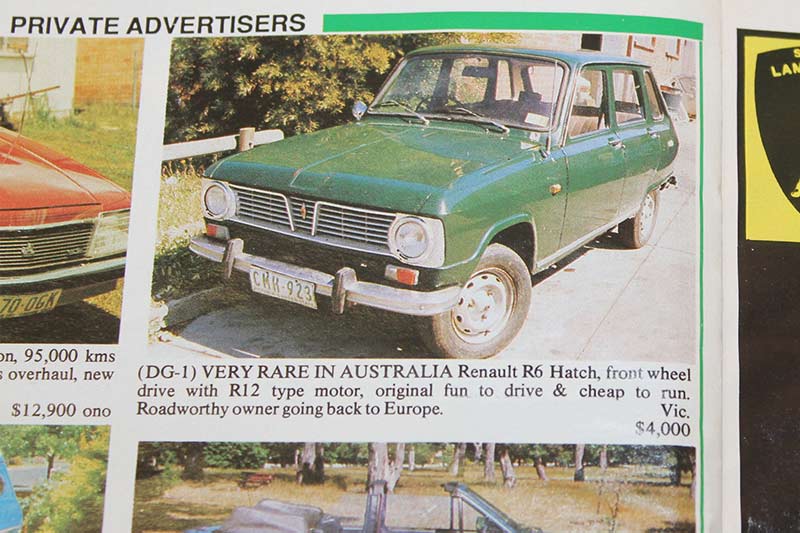 RENAULT R6 - Advertised January 1990
Australia during the 1970s was a good market for Renault cars but we didn't see many of this odd-shaped model. The R6 was seemingly a private import and being abandoned by its owner who was returning home, however we have no idea when it acquired that 'R12 type' motor.
The R6 was based on the earlier R4's chassis and mechanicals and most used Renault's long-serving 845cc motor. Some scouring of local Renault pages revealed nothing to suggest that the little green R6 has survived, but perhaps you know differently.
Then: $4000. Now: $4000+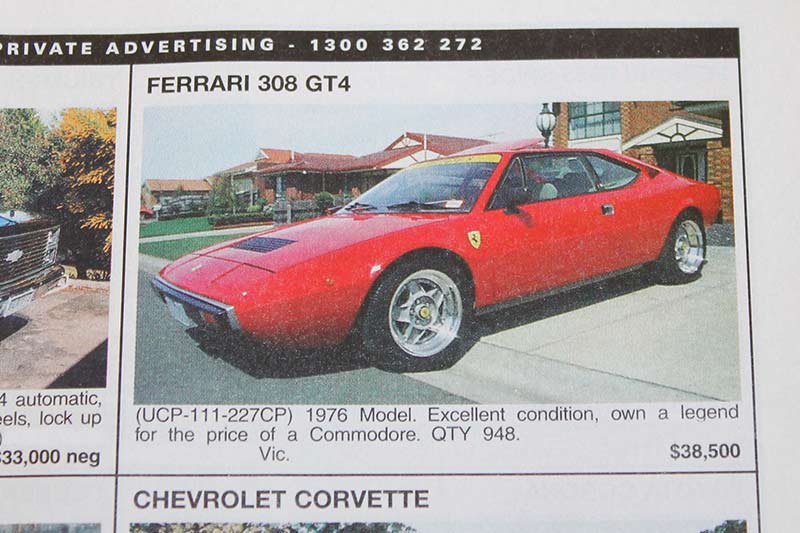 FERRARI 308 GT4 - Advertised November 1991
Today you can still own a Ferrari like this for the price of a Commodore, however the Aussie car would come with 435kW and leave the Italian coupe in a fog of rubber smoke. Never mind, it's still a Ferrari.
The 308 GT4 combined practicality with a brilliant V8 but ordinary looks. For a long time they lagged behind the later, two-seat V8 cars in value, but times change. Had you bought this car for $38,000 and ensured the rust bug didn't come crunching, your Modenese Prancer would now be worth around $100,000 more than it was 25 years ago.
Then: $38,500. Now: $135-150,000 
Unique Cars magazine Value Guides
Sell your car for free right here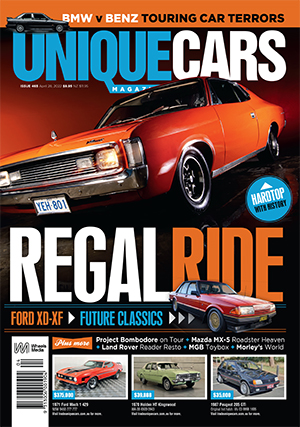 SUBSCRIBE TO UNIQUE CARS MAGAZINE
Get your monthly fix of news, reviews and stories on the greatest cars and minds in the automotive world.
Subscribe