Ford XB Falcon GT + Dodge Charger 440 + Leyland Moke - The Cars That Gotaway 402
---
Uncle Cliff takes a ride back through our old classifieds
See the next Lloyds classic auction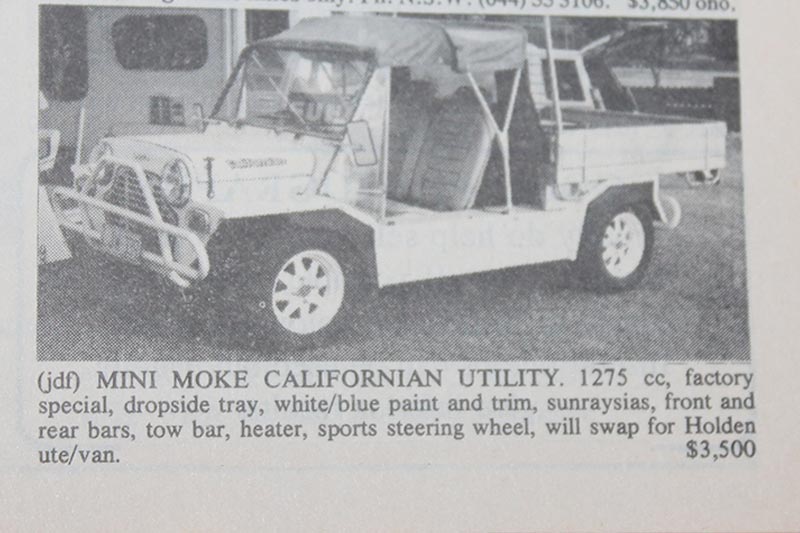 Leyland Moke Californian - September 1986
You can understand this Moke with its natty little tray, curtains and Sunraysia wheels being sold off relatively cheaply. The last Moke utes were sold new in 1983 and cost around $5000. Three years later this one was still viewed as a used car and subject to depreciation. Today the story is very different with Mokes in hot demand and 1275-engined versions especially popular. A lot of the four-seat Californians have been snapped up by tourist resorts but the ute market perhaps isn't as strong. Still likely to manage $20K though.
Then: $3500. Now: $18-22,000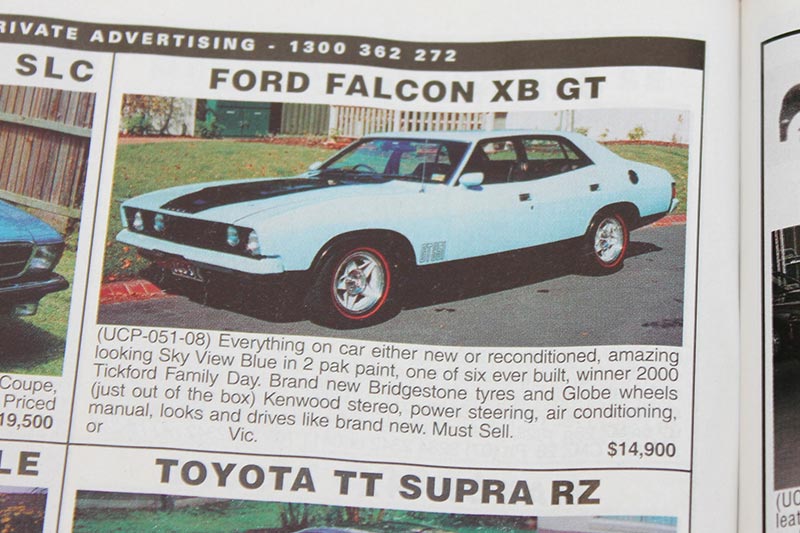 Ford XB Falcon GT - May 2001
Those looking for a way to afford an XB GT sedan before values hit $100,000 can only look at the price of this car and sigh. Not only did this well-equipped four-speed come with brand new Globe wheels, it came in a scarce colour as well. XBs with engines stifled by emission equipment have lagged behind other GTs in value but this car at $15,000 was good buying. Unless a nasty fate has befallen it, this GT should still be in fine health and earning $ hand over fist for its owner. We would love to see how it shapes up after another 16 years.
Then: $14,900. Now: $60-65,000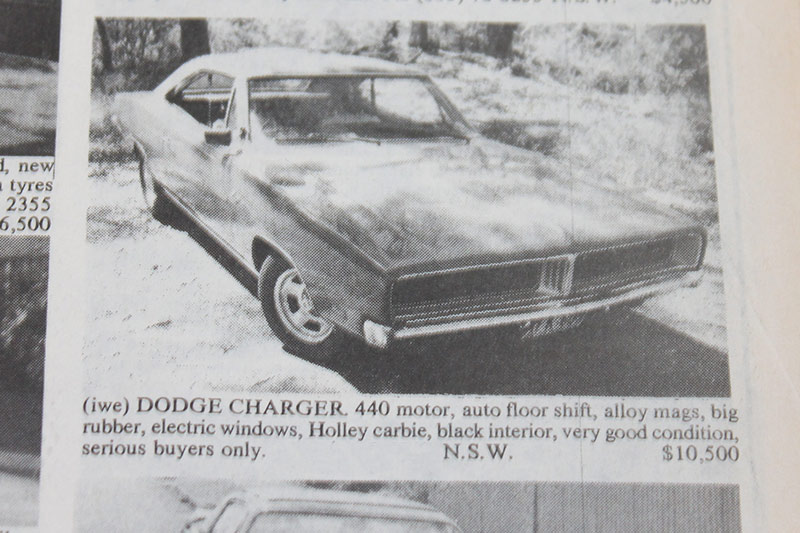 Dodge Charger 440 - July 1986
For reasons best known to people who for decades ignored big-engined Dodges, Australians in 1986 could still buy a car like this Charger for $10,000. Some might say 'Oh but it's Left-hand drive, that's why it's cheap'. No so. Peering closely through the windscreen it is possible to make out a steering wheel on the right side of the cabin. 440 engine not original? Maybe, but it's still all 440 with all the effortless torque that engine delivers. Rust? Perhaps but not obvious. Needs a tidy? Maybe, but still masses of car for the money. Hope you bought it, enjoyed it and made some money over the years.
Then: $10,500. Now: $65-70,000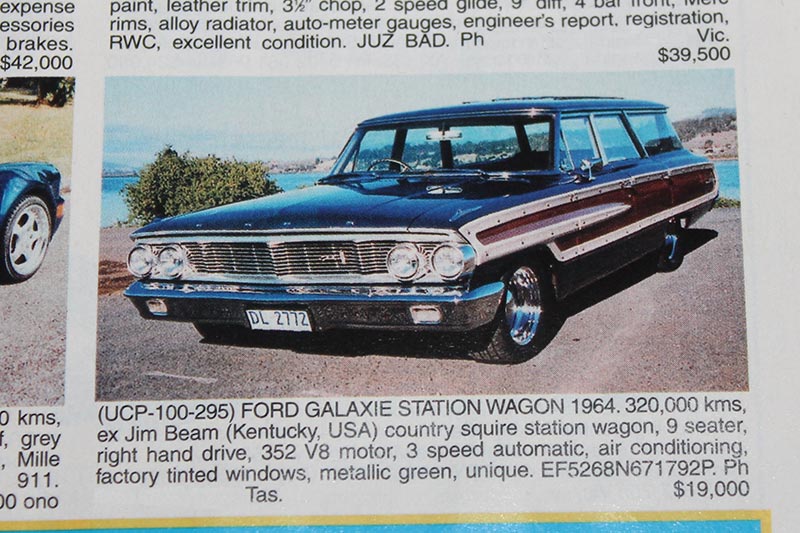 Ford Galaxie Country Squire - October 2000
Just how much clichéd US culture do you want in one big blue station wagon? OK, so it goes by a prissy name but in 1964 the Galaxie was the widest, most imposing US-made car you could buy. The huge bench seats would accommodate four average-sized adults and there were the great slabs of plasti-wood down the sides, echoing Henry Ford's original station wagons with their REAL timber sides. If that's not enough, then just look at the original owners. You could fit a lot of barrels of Beam in the back of that big ol Henry.
Then: $19,000. Now: $40-45,000
Unique Cars magazine Value Guides
Sell your car for free right here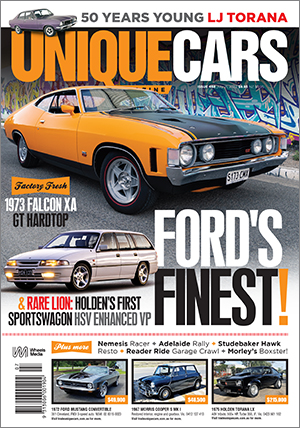 SUBSCRIBE TO UNIQUE CARS MAGAZINE
Get your monthly fix of news, reviews and stories on the greatest cars and minds in the automotive world.
Subscribe