Aston Martin reveals bonkers Valkyrie details
---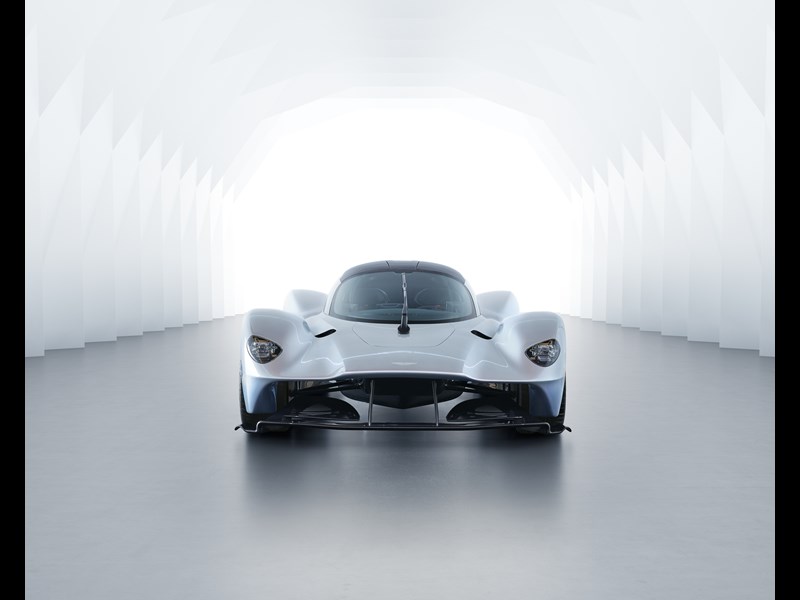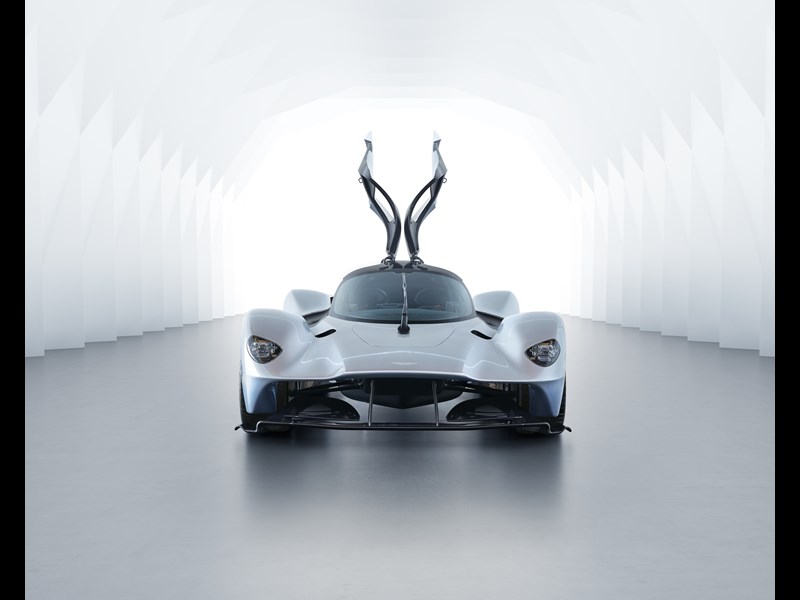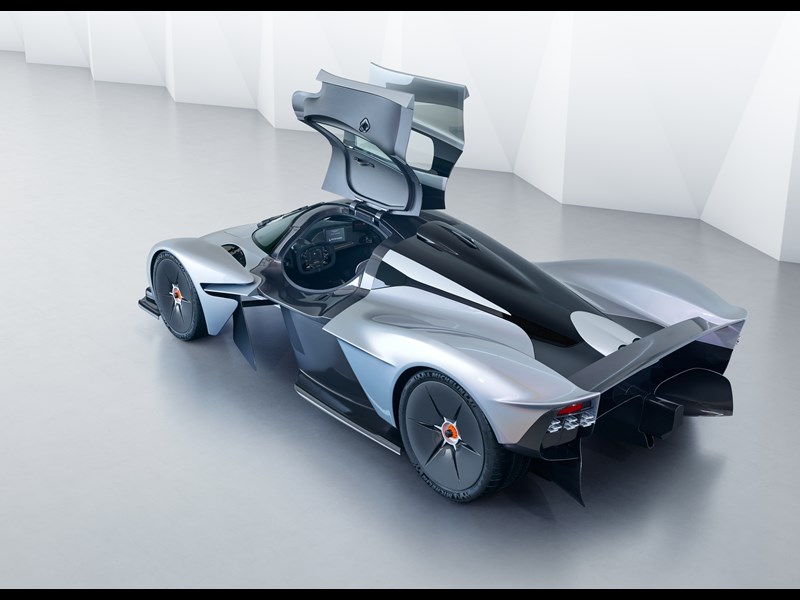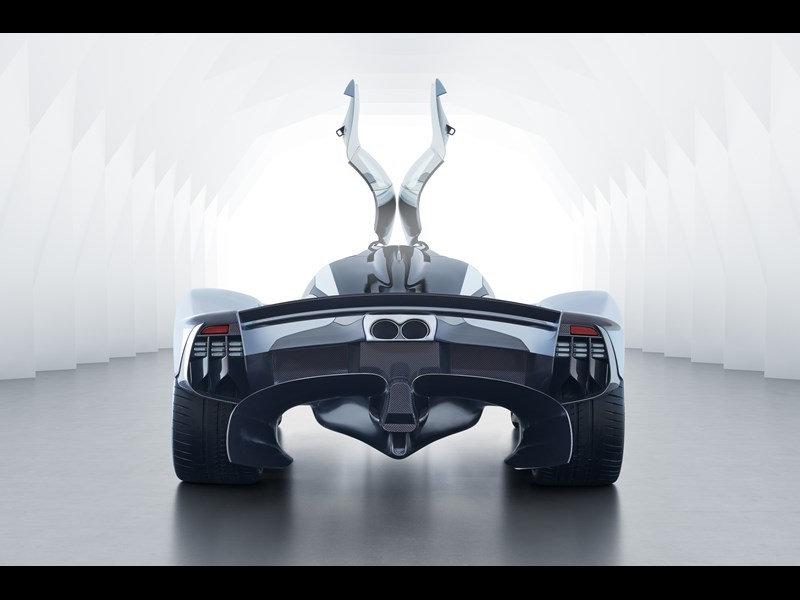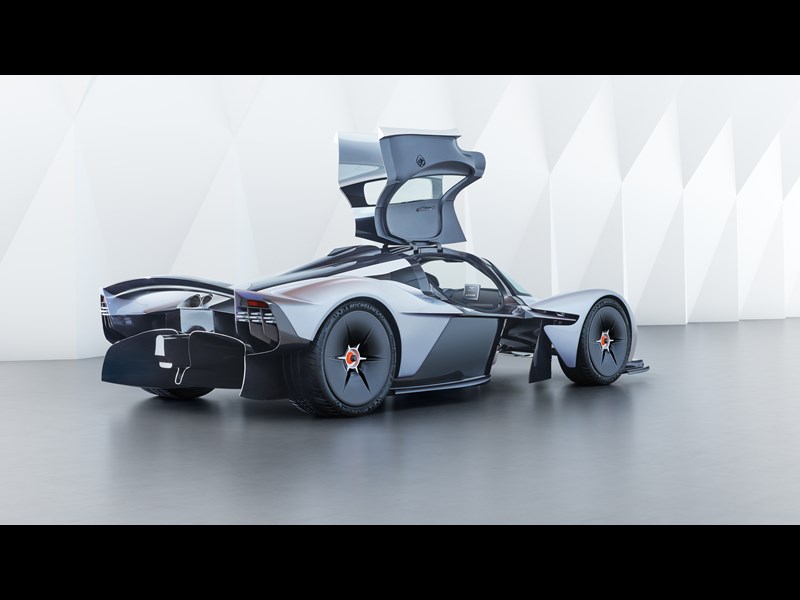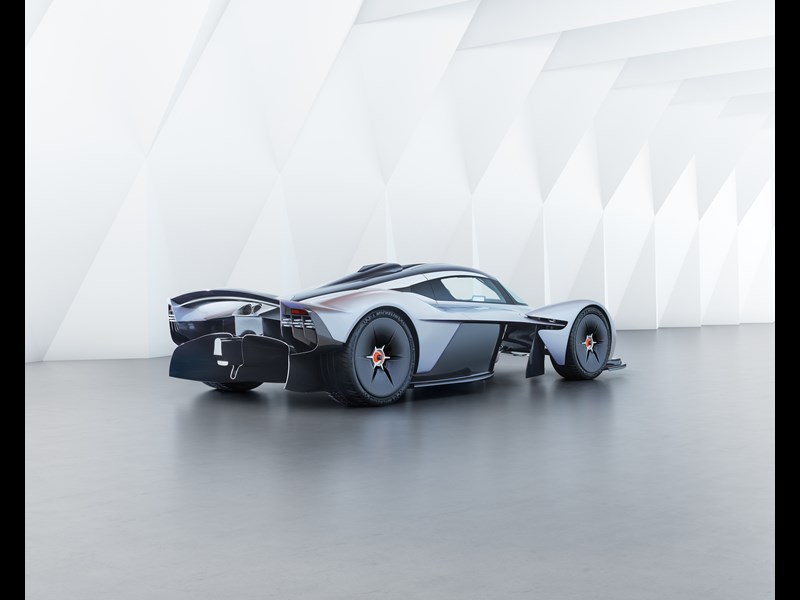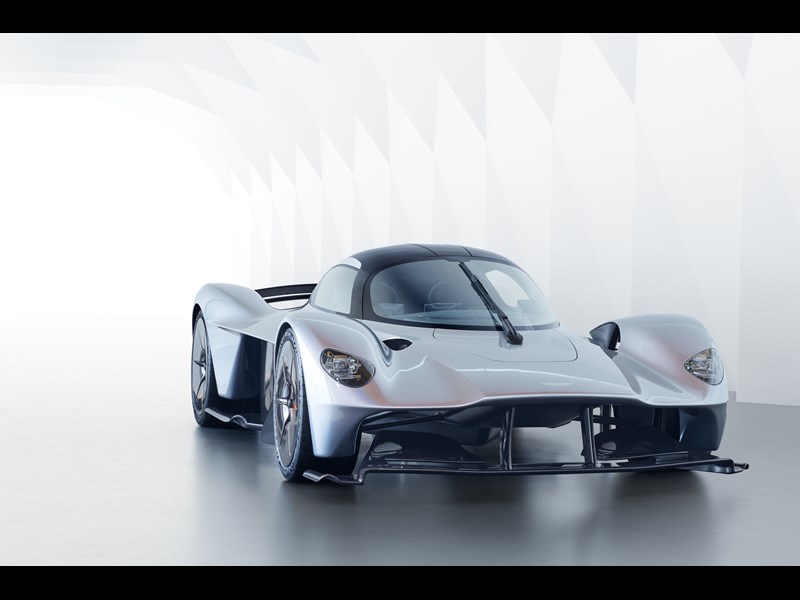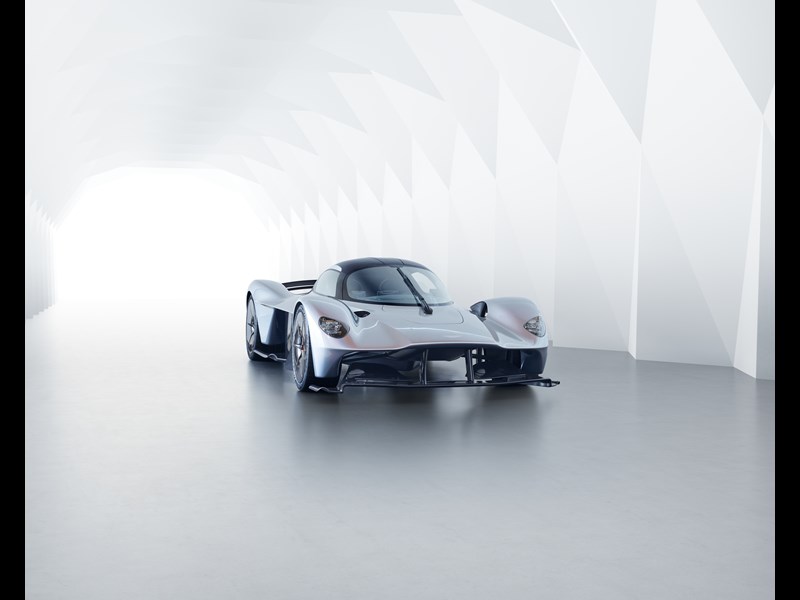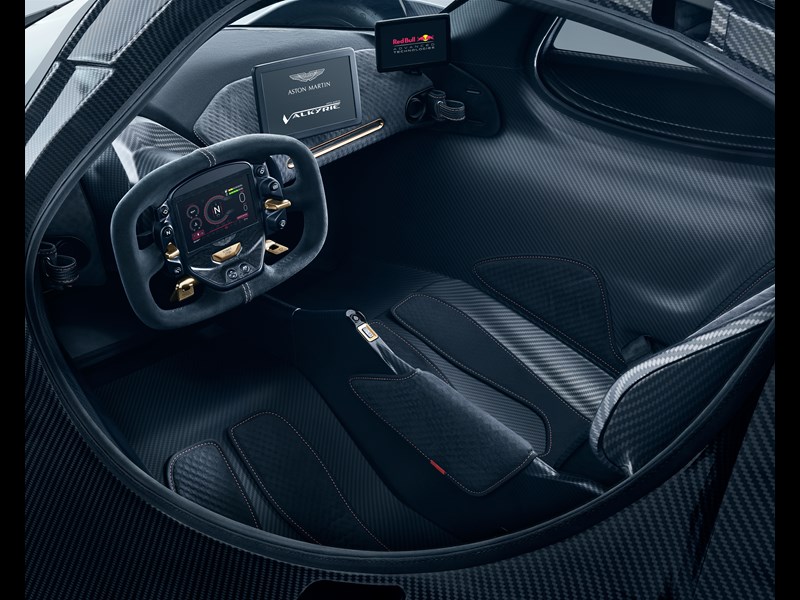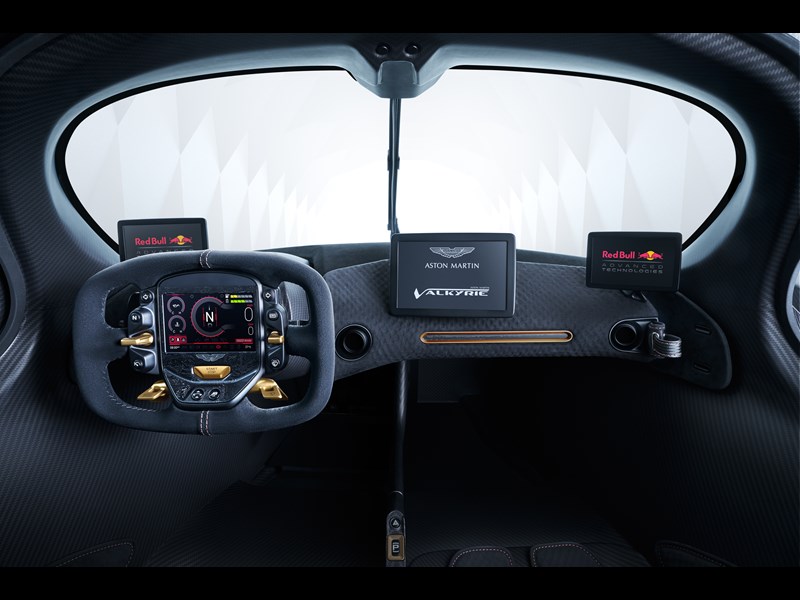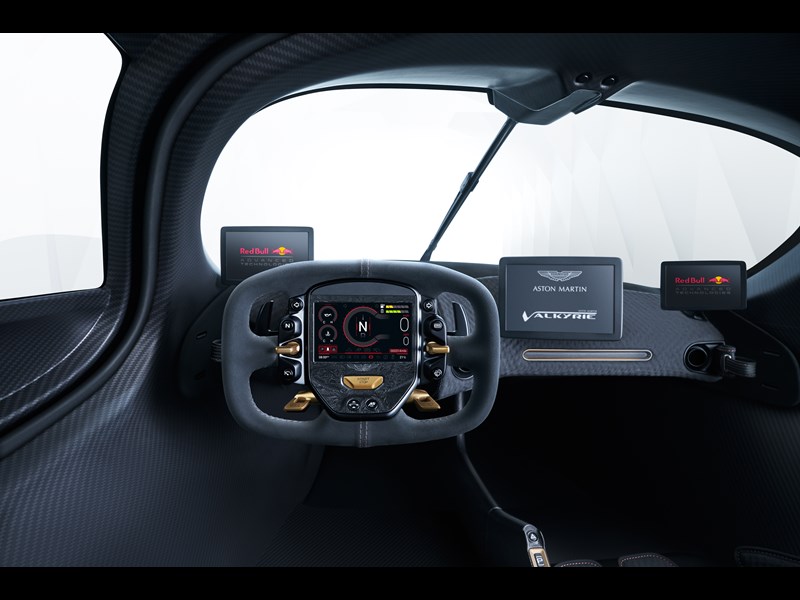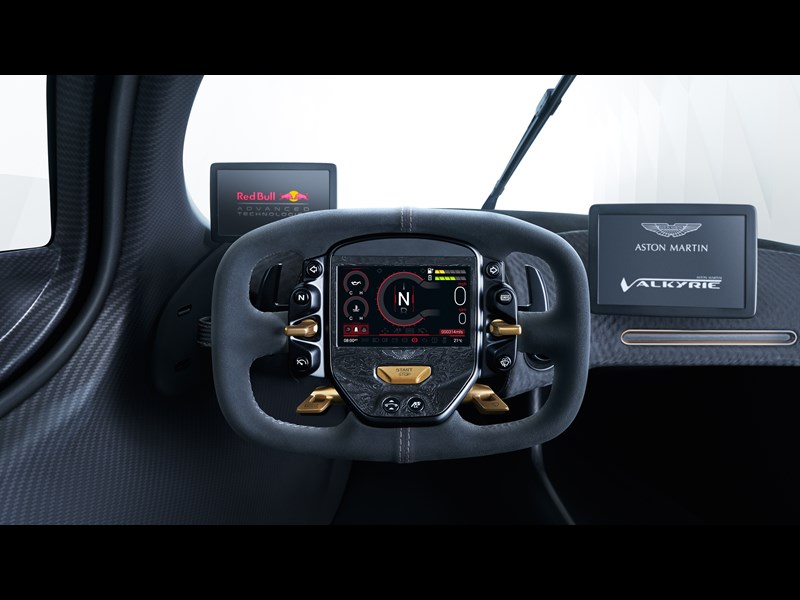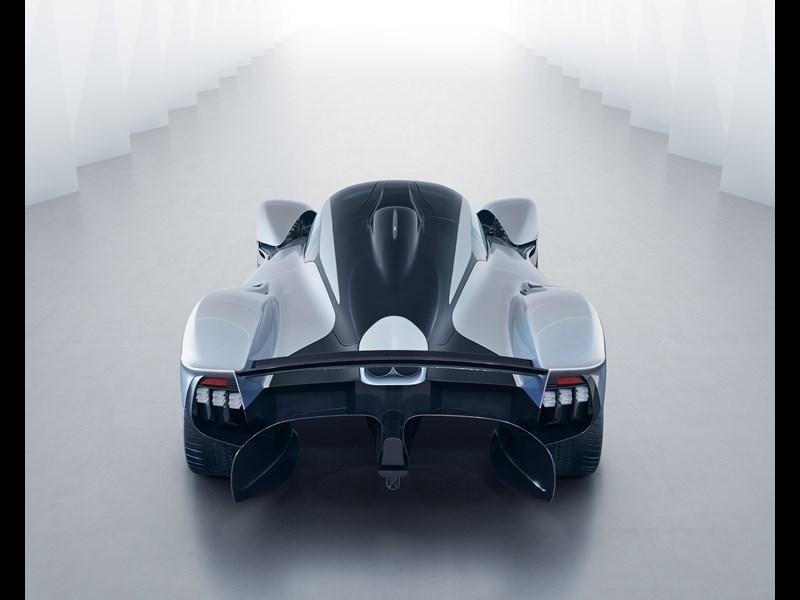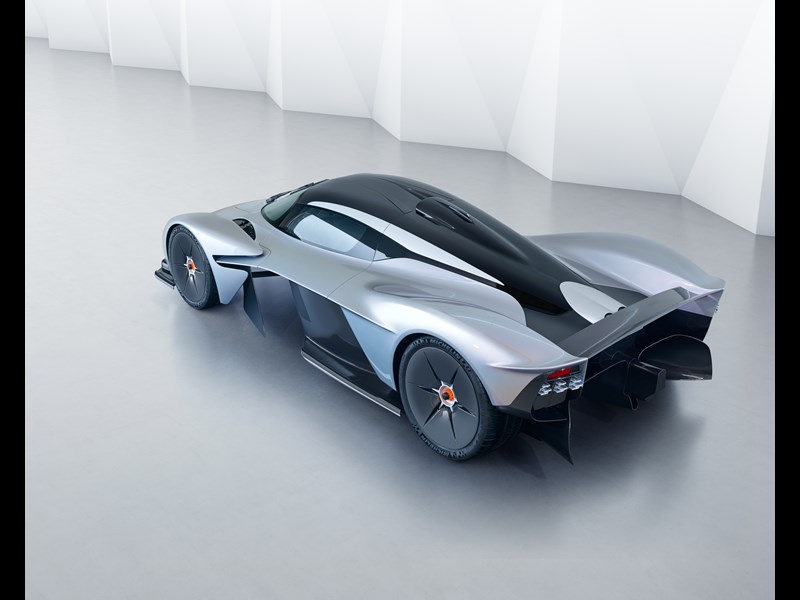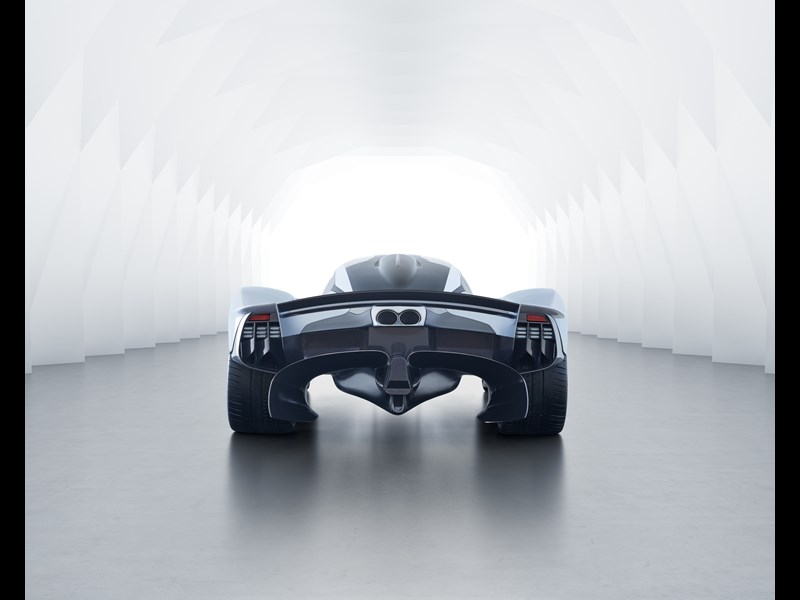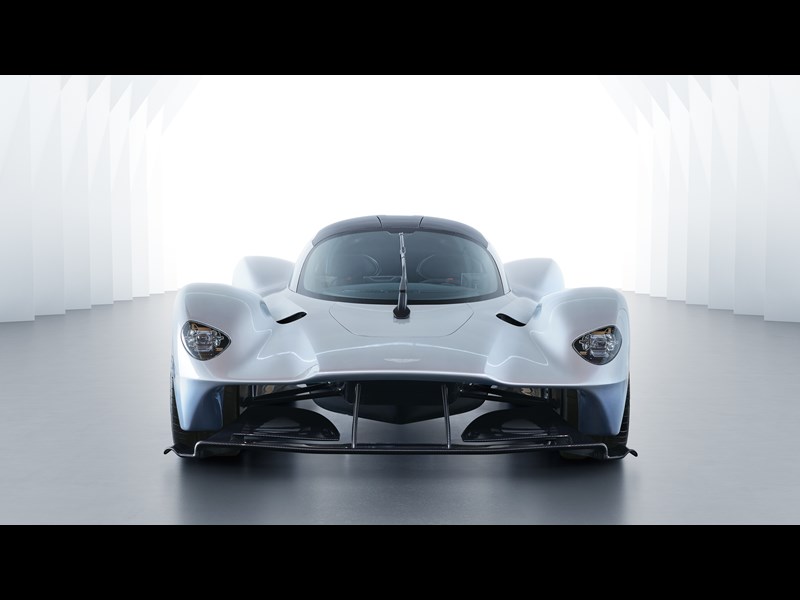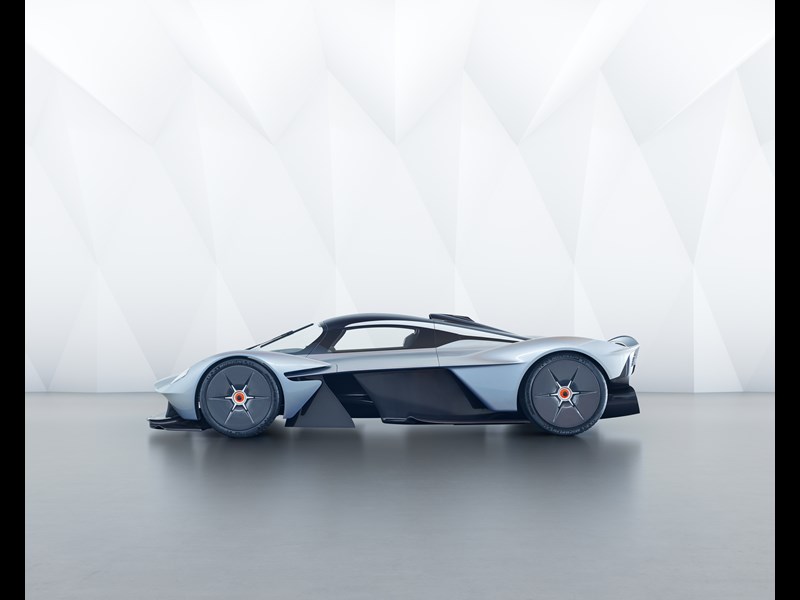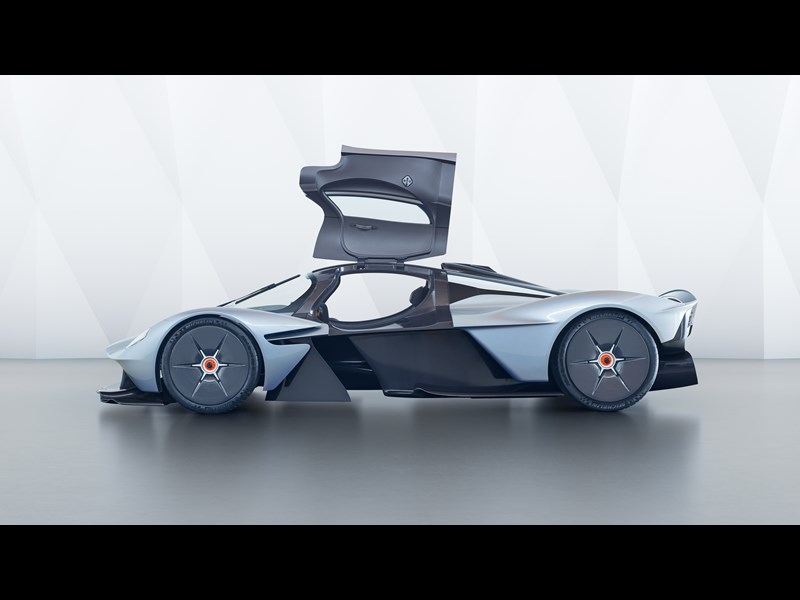 A genuinely remarkable feat of engineering
Aston Martin has revealed more details about its new and quite frankly bonkers hybrid hyper-car, the Valkyrie.
Before we cover the new details, let's backtrack for a second and remind ourselves of some of the salient facts and figures surrounding this absurd, joyous expression of the ultimate road-going racer.
For a start, there's only going to be 150 built and, like most of the rarefied hyper-car atmosphere these days, they have already been sold.
How much did it cost? Well there's been no real confirmation, but rumours suggest around 3 million British Pounds, or roughly 5.1 million Aussie dollars.
Power will come from a bespoke naturally aspirated 6.5lt V12 which is being made by the boffins over at Cosworth. It will have a 10,500rpm redline.
However, the shove from the twelve-cylinder monster will be augmented by a hybrid electric Formula 1-style KERS system which is being developed in conjunction with Croatian firm Rimac. That's the company responsible for the world's fastest accelerating electric supercar, the Concept 1.
This means the combined power output of the Valkyrie will be, or is at least rumoured to be, 843kW (1130hp).
Due to the design and use of cutting-edge, lightweight materials, it will only weigh 1030 kilograms. That represents a power to weight ratio of 818kW (1097hp) per tonne.
This herculean power will be sent to the rear wheels via a seven-speed dual-clutch gearbox which is being developed and made by UK firm Ricardo, which was responsible for the transmission used in the Bugatti Veyron.
Anyway, to the new information: Aston Martin has, for the first time, revealed pictures and details about the Valkyrie's remarkable cabin, and it's just as crazy as the rest of the car.
The seats, for example, are mounted directly to the car's carbon-fibre tub, and the occupants will be in a reclined, feet-up position not unlike a modern-day Formula 1 or LMP1 car.
The steering wheel will be a busy place, holding many of the operating controls (for example lights, wipers and indicators) plus an OLED screen which acts as a speedometer and displays vital signs such as temperatures and fuel/battery levels.
So as not to disrupt the overall design philosophy or aerodynamics of the vehicle, the Valkyrie doesn't have door mirrors- they've been replaced with two rear-facing cameras that relay a live feed to two screens inside the cabin.
For the man in charge of the interior design, Aston Martin's Matt Hill, the cabin has presented some big challenges. "It's been a tremendous challenge to make the interior packaging work. We've embraced Red Bull Racing's Formula One ethos and approached from a different angle than conventional road car design," he said.
"In this instance, we've started from a position where you think something is impossible and work at it until you find a way to make it work. We've been fighting for millimetres everywhere, but the battle has been worth it, as it's been fantastic seeing customers try the interior buck for size. They love the ritual of getting in and how it feels to be sat behind the wheel. They're also genuinely surprised at how the car just seems to swallow them. You really do have to sit in it to believe there is genuine space for two large adults."
Even by supercar standards it's a special piece of kit and potentially represents a high-water mark for road-going hyper cars. Now we need to figure out a way to get behind the wheel of one…
Unique Cars magazine Value Guides
Sell your car for free right here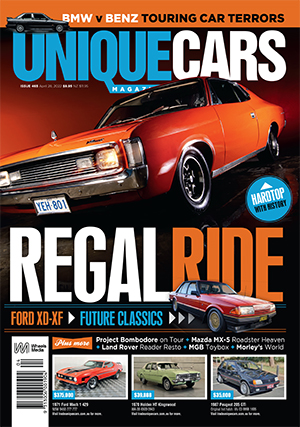 SUBSCRIBE TO UNIQUE CARS MAGAZINE
Get your monthly fix of news, reviews and stories on the greatest cars and minds in the automotive world.
Subscribe