XY Falcon GTHO + Holden VK Ute + Ford XE ESP - The Ones That Got Away 400
---
Lost bargains from years ago, if only we knew...
See the next Lloyds classic auction
Ford XY Falcon GTHO - November 1991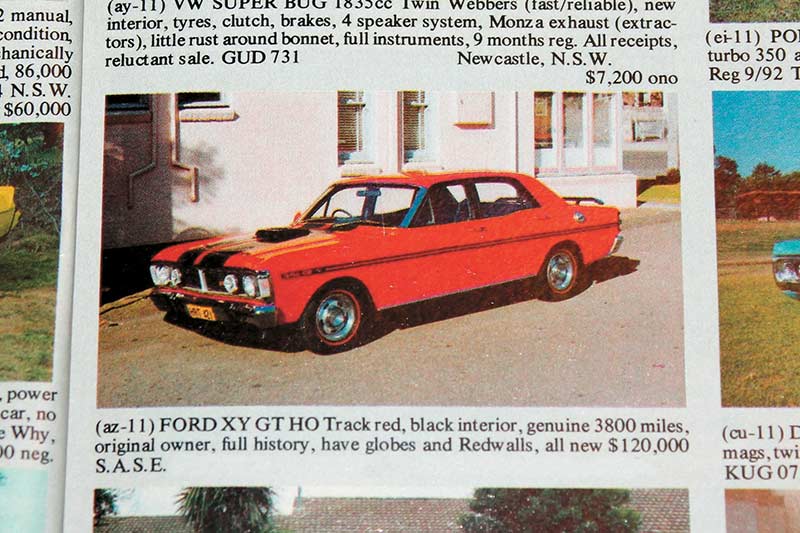 No, that 3800 mileage isn't a misprint and certainly wouldn't want to be when the asking price was around triple the value of other Phase 3 GTHOs being sold in recession-ravaged 1991. Low miles and documented authenticity would during the 2005-08 'boom' drive GTHO values to untenable levels. An ex-Allan Moffat car also in Track Red and showing 25,000 miles sold in 2007 for a then-record $683,000. This one, if the mileage could be verified, would still be one of the most desirable Phase 3s in existence.
SINCE THEN: We never tracked down this particular car, however the mileage was apparently genuine and we can only speculate as to where GTHOs with ultra-low-mileages could be headed.
Then: $120,000. Now: $600,000+
Holden HK V8 Utility - December 1993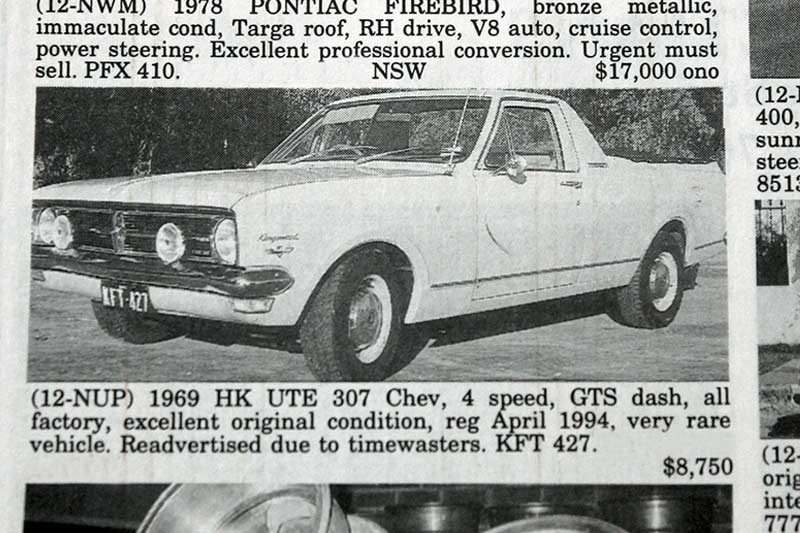 Think your GTS327 is rare? Take a look at the specification of this two-door HK and consider how many four-speed V8 utes were made and how many might survive. If the advertiser is to be believed, this ute with its '5-litre' badging was factory ordered with the '307' engine and four-speed manual transmission – which Holden's HK literature confirms was optional on passenger and commercial versions. This one also scored a GTS dash which would likely make it unique among the 185,000 HKs made. Where is it now?
SINCE THEN: It's hard to know where you might find another V8 four-speed HK ute so direct comparison is impossible. Based on sales of passenger versions, $50,000 is the likely mark today.
Then: $8750. Now: $50-55,000
1954 Chevrolet Corvette - July 1992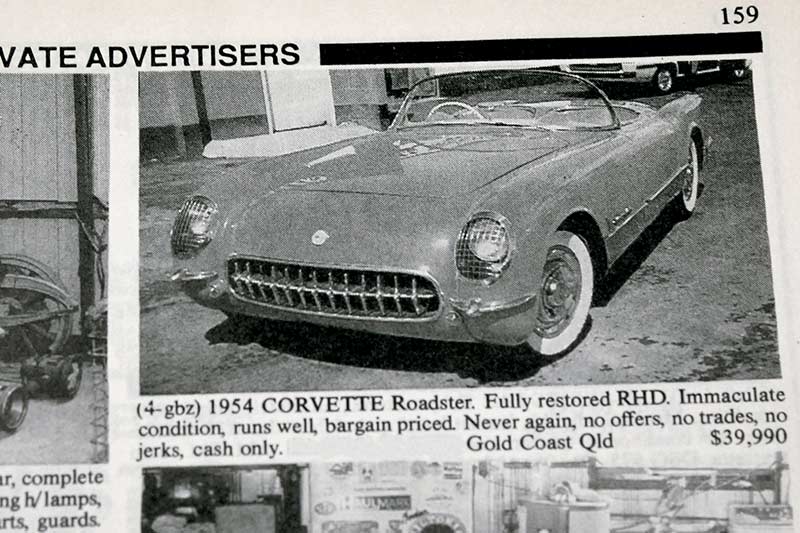 'America's Own Sportscar' emerged as a pretty sad alternative to XK Jaguars and Austin-Healeys. With no V8 available and mandatory automatic transmission, the first production Corvette would struggle to pull the head off a hydrangea – but it looked sensational. Just 3640 were built in 1954 and few would have come to Australia or been RHD converted. This car is dark – probably red – where 80 percent of '54s were white, adding to its scarcity. Collectors eventually forgave the 'Vette and values soared before falling back at recent US auctions.
SINCE THEN: Up to US$200,000 has been asked for the very first Corvettes, however most owners are realistic and quickly find new owners for their cars. Locating one for sale in Australia is unlikely.
Then: $39,950. Now: $140-175,000
Ford XE ESP V8 - August 1994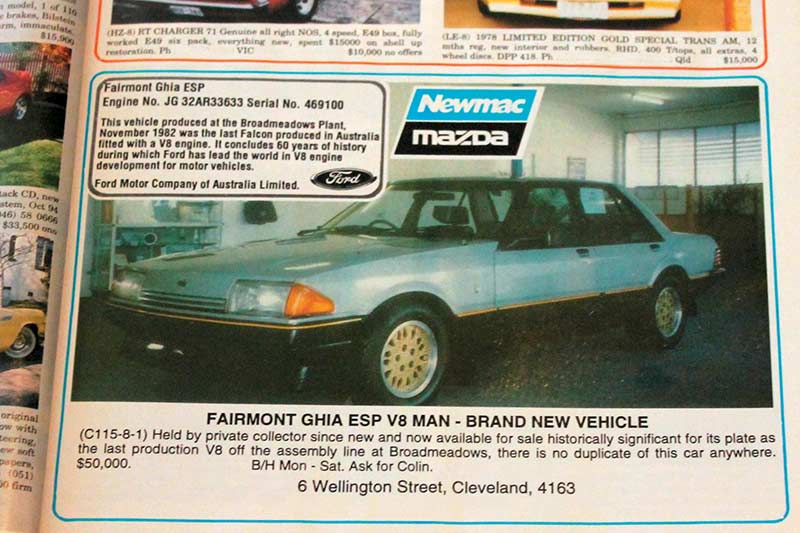 Almost 30 years have passed since Ford Australia made the fatal mistake of believing that fuel price rises would stop the country's die-hards wanting V8-powered cars. This 4.9-litre ESP was hailed as the last-ever Aussie Falcon V8 and, although the company's resolve lasted just nine years, it still ranks as significant. Whether the $50,000 asking price – or anything remotely close to it – was realised we don't know. However, growing demand for the XE ESP 351 suggests some chance that this one will follow the trend.
SINCE THEN: With Ford's manufacturing days over, Blue Oval fans are grabbing anything significant to Oz-Ford heritage. The final Aussie XE V8 would have to be a prime catch.
Then: $50,000+ (maybe). Now: $50,000+ (definitely)
Unique Cars magazine Value Guides
Sell your car for free right here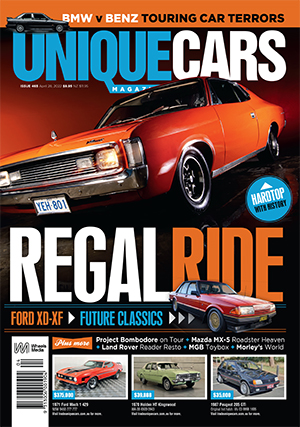 SUBSCRIBE TO UNIQUE CARS MAGAZINE
Get your monthly fix of news, reviews and stories on the greatest cars and minds in the automotive world.
Subscribe