VW Microbus + Charger VH + Benz 300SL + XC Cobra - Ones That Got Away 400
---
VW Microbus, Valiant Charger VH 265, Falcon XC Cobra and Mercedes-Benz 300SL roadster - just some of the bargains we missed out on from years gone by
See the next Lloyds classic auction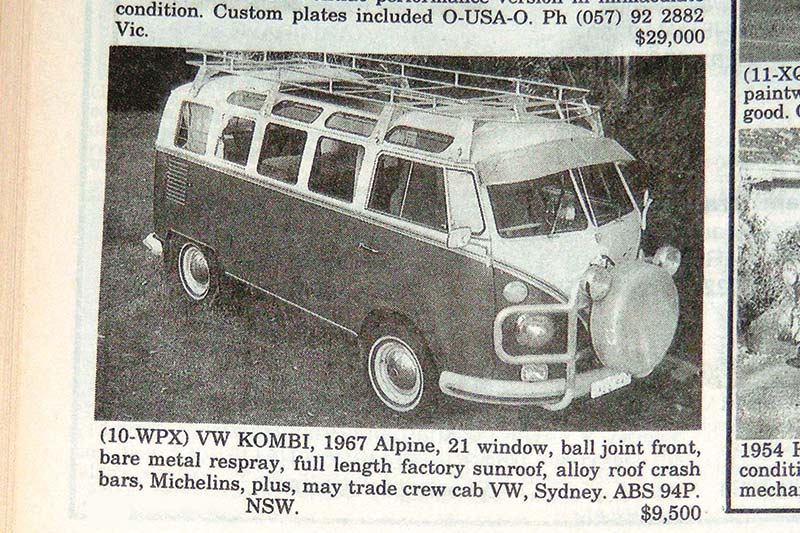 Volkswagen Microbus - November 1994
Scarce even in Europe, these multi-windowed VWs are also known as Sambas and generating phenomenal prices. Recent sales included a 23-window version owned by TV chef Jamie Oliver which sold in 2009 for A$78,000. Like Oliver's, this Alpine model seems to have its 'safari' roof windows supplemented by an ultra-rare glass sunroof. The bull-bar, extra lights and massive roof-rack suggest that this one was set up for serious touring. Did it stay here or head back to Europe?
SINCE THEN: The Kombi Van craziness has intensified. Megalithic sums paid for Safari-top Microbuses included $202,000 for an Australian-sold car and considerably more money is available overseas.
Then: $9500. Now: $165-200,000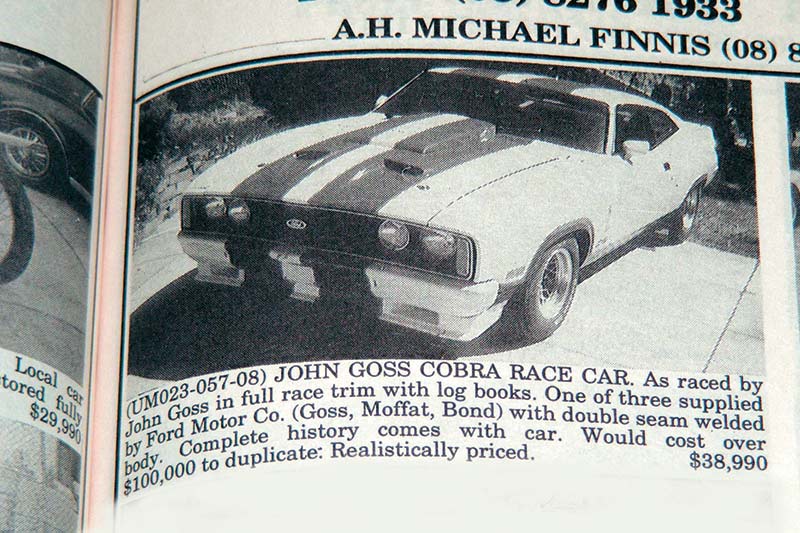 Ford XC Cobra - July 1997
South Australian Michael Finnis had a knack of finding interesting stock for his Collectible Classics yard and this ex-John Goss Cobra was a stand-out.The factory prepared XC certainly hadn't been worn out by its 1978 Bathurst 1000 effort. The car started back in the pack and lasted just 67 laps before being retired. Its whereabouts during the ensuing 20 years weren't explained but the car certainly looked race-ready with fat wheels and matching side-exit exhaust. The lucky buyer would now be enjoying a close to four-fold return on their $39,000 investment.
SINCE THEN: The money being paid for basic 5.8-litre Cobras has surged above $100K and you could logically expect a documented 'Bathurst' Option 97 Hardtop to now cost double the price of a road-car.
Then: $38,990. Now: $210-240,000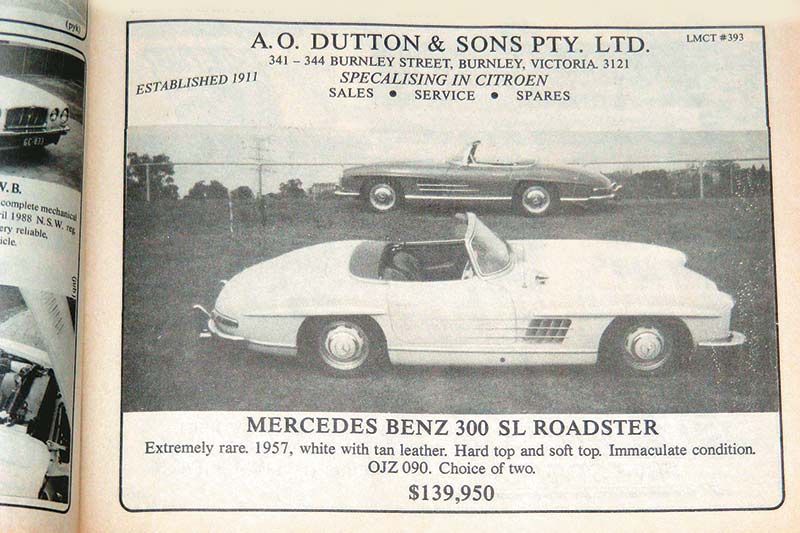 Mercedes-Benz 300SL - May 1987
Even in 1987 there was no cheap ticket to 300SL ownership. Roadsters were built from 1957-63 but there were still only 1858 of them and rust has claimed many. The 'Gullwing' coupe has traditionally attracted more money than the Roadster but recent sales show the open-top cars nudging ahead. A red car similar to the one being marketed in 1987 by Duttons was recently offered for sale in Australia at $750,000 and overseas auctions have seen outstanding SLs sold for more than A$800,000.
SINCE THEN: Open-top SLs haven't maintained their brief lead over the Gullwing (one of those sold above $4M). However the best Roadsters now easily reach $2M, with 'driver quality' cars slightly less.
Then: $139,950. Now: $1.2-1.5M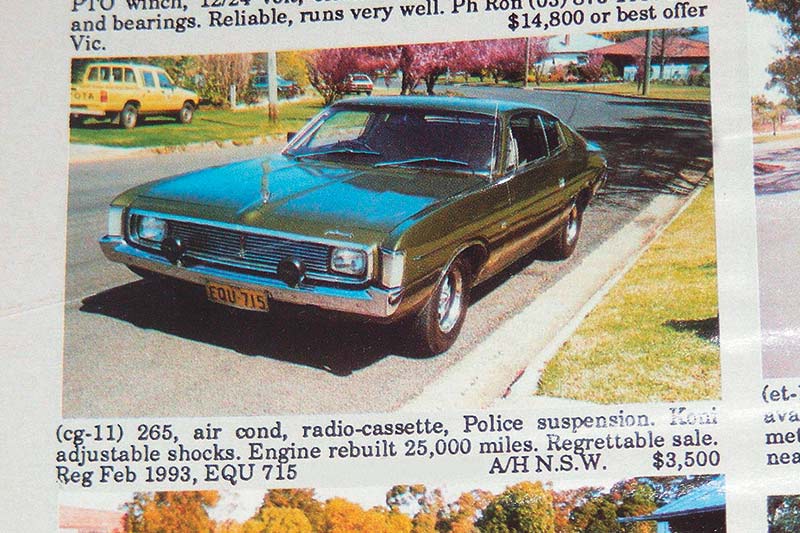 Valiant Charger VH 265 - November 1992
The early 1990s were tough times in the older-car market and finding $3500 for a Blonde – or bland – Olive base-model Charger would have been difficult indeed. In this car's favour was very original appearance and a swag of extras including sports wheels, air-con and the 265 cube, 4.3-litre engine. If the package also included three-speed transmission then this one may have provided the base for an E38 replica, but even left alone its value during the past decade would have increased significantly.
SINCE THEN: So much car for so little money and we really hope this one has been left intact as a tribute to the 'average Joe' Charger. Cars like this have doubled in value and the gains are unlikely to stop there.
Then: $3500. Now: $35-42,000
Unique Cars magazine Value Guides
Sell your car for free right here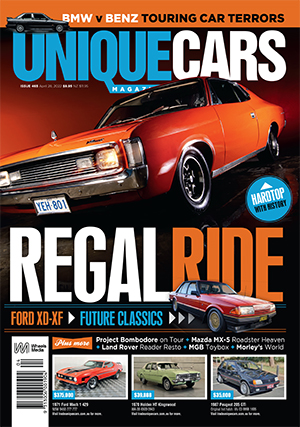 SUBSCRIBE TO UNIQUE CARS MAGAZINE
Get your monthly fix of news, reviews and stories on the greatest cars and minds in the automotive world.
Subscribe