Ferrari Dino + Valiant Pacer + CL Charger + Porsche 911RS - The Ones That Got Away 400
---
Ferrari Dino, VG Valiant Pacer, CL Charger Drifter and a 1986 Porsche 911RS 2.7 - just some of the gotaways from years ago
See the next Lloyds classic auction
Ferrari 246 Dino - September 1997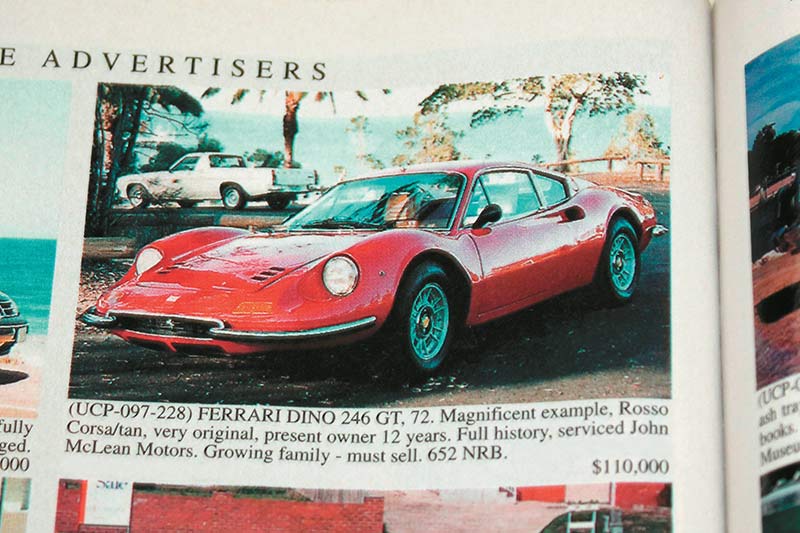 Had you been one of the speculators who jumped on the 1980s Dino bandwagon, this advertisement would have delivered a savage lesson. Good cars during the pre-1991 'boom' sold for up to $225,000 but within five years had burned 50-60 percent of their owners' outlay. Overseas the carnage was worse. This one is red – always good for a Ferrari – and looks to be in decent condition. Whether it achieved the asking price is doubtful – that it is now worth considerably more than in 1997 undeniable.
SINCE THEN: Recent gains in 246 Dino values have been extraordinary but these cars have done it all before. Late-1980s values soared to around $200K before plummeting. Hopefully the next 'correction' will be kinder.
Then: $110,000. Now: $480-550,000
1970 VG Valiant Pacer 4BBL - June 1990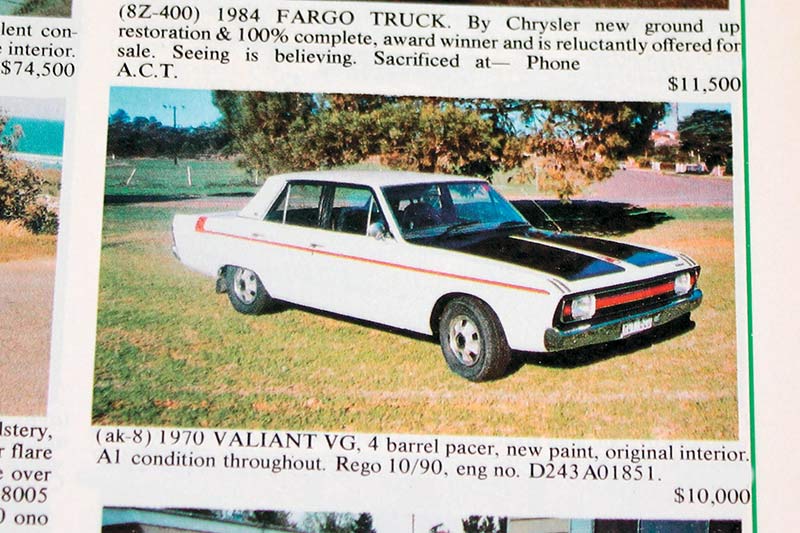 Ten thousand was a lot of dollars for a Valiant in 1990, even when the car on offer was one of the surprisingly quick 4BBL VG Pacers. Chrysler built the hot-rod sedan more in hope than expectation of competition success but they actually won some races outright. This probably isn't one of the scarce E34 Track Pack cars; more likely an E35-code Street 4BBL. However, the engine # shown doesn't appear in any of the Pacer databases we consulted. Providing the Pacer has survived, its OTT asking price now looks to be a bargain.
SINCE THEN: Hard to be precise about where 4BBL Pacer prices have gone because they just don't appear in the market that often. Given how undervalued they were, doubling in the space of five years wouldn't surprise.
Then: $10,000. Now: $40-45,000
Chrysler CL Charger Drifter - November 1995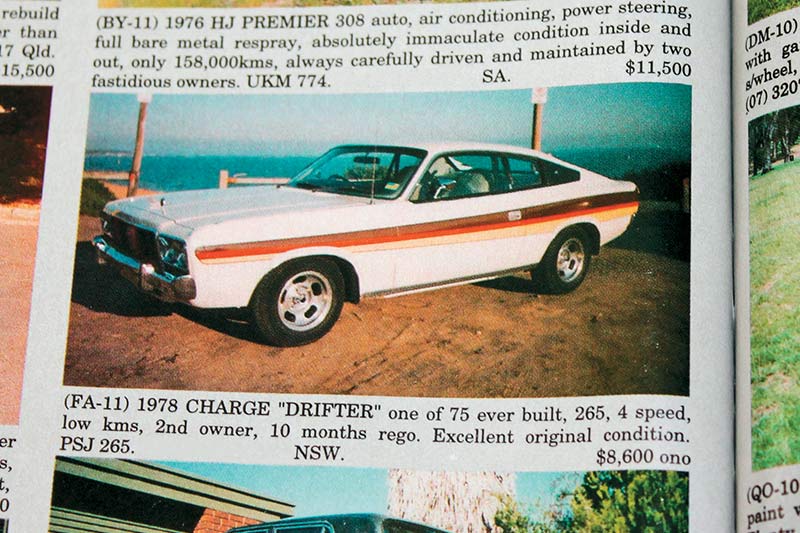 1977 saw the once-exalted Charger on its final gasps and Chrysler keen to do anything that would shift remaining cars. The decals were cut-down versions of the stripes fitted to Drifter vans and cars finished in white had a special 'strobe' strip across the back. Just 75 were made and this is the only one seen since November 2000 when we put an orange Drifter on the magazine's cover. Charger values since the early 2000s have zoomed and this car will today generate strong money.
SINCE THEN: Ignored except in E38/E49 'Bathurst' guise, Chargers are making some market inroads. Scarcity (so long as the stripes are still there) will give the Drifter a collectible edge over more common models.
Then: $8600. Now: $45-55,000
| Market Review: What's an Aussie Charger worth?
Porsche 911 RS 2.7 - November 1986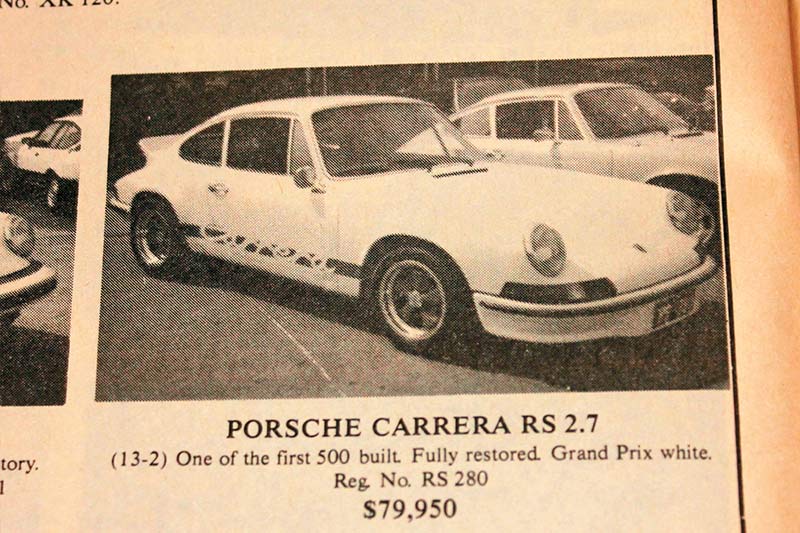 Elsewhere in this issue you will find excellent reasons to spend more than $300,000 on a Porsche that a lot of people would be too nervous to drive. Twenty seven years ago, specialist dealer A.O. Dutton must have been equally nervous at their chances of extracting $80K from a market that didn't fully understand why the 2.7RS was destined to become hugely significant in Porsche history. This is probably a 'Touring' version, not the more desirable Lightweight, but its value will still have soared.
SINCE THEN: Any RS Lightweight that hits the market will virtually guarantee US$1.2 million or more. That makes for happy faces amongst the Aussie owners who handed over $300,000 for a Touring.
Then: $79,950. Now: $650-800,000
Unique Cars magazine Value Guides
Sell your car for free right here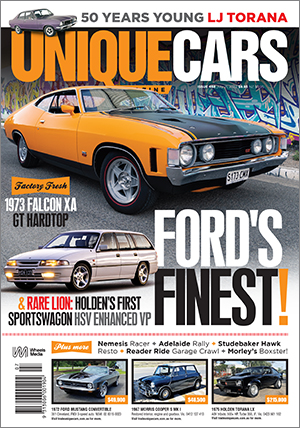 SUBSCRIBE TO UNIQUE CARS MAGAZINE
Get your monthly fix of news, reviews and stories on the greatest cars and minds in the automotive world.
Subscribe