Datsun 2000 Sports + Mazda R100 & RX2 Coupe + Holden HR Special - The Ones That Got Away 400
---
Datsun 2000 Sports, Mazda R100 & RX2 coupe and a '66 Holden HR Special - just some of the bargains we missed out on from years gone by
See the next Lloyds classic auction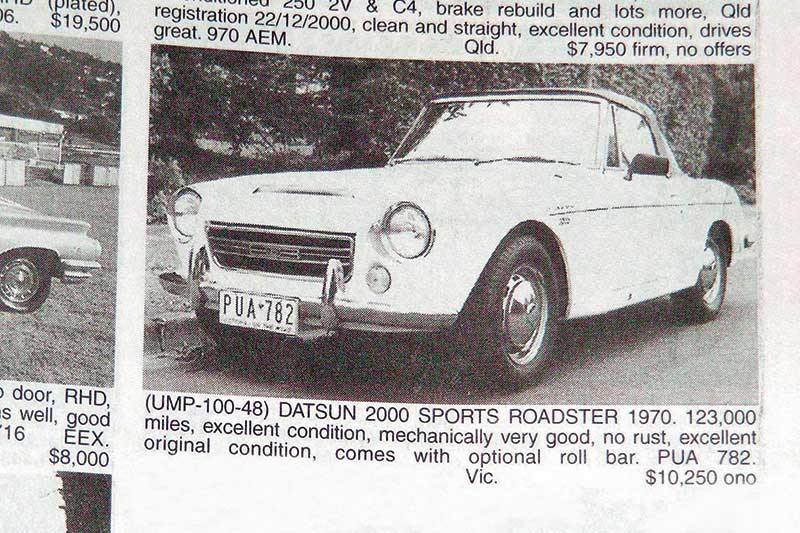 Datsun 2000 Sports - October 2000
You will search long and hard in today's market without finding a 2000 Sports to match this $10,000 bargain. This 'high-screen' car would be among the last 2000s sold before being replaced by the 240Z and won't generate the same collector passion as a very scarce pre-1968 version. However, it will be less claustrophobic with the top in place and comes with the bonus of original wheels and hub-caps instead of the late-model alloy rims that spoil the look of so many surviving cars.
SINCE THEN: Early, sporty Datsuns remain hard to find and money paid internationally for these and the 240Z coupe have climbed. Given the 2000's competence as a sports car, $50,000 is till decent value.
Then: $10,250. Now: $50-55,000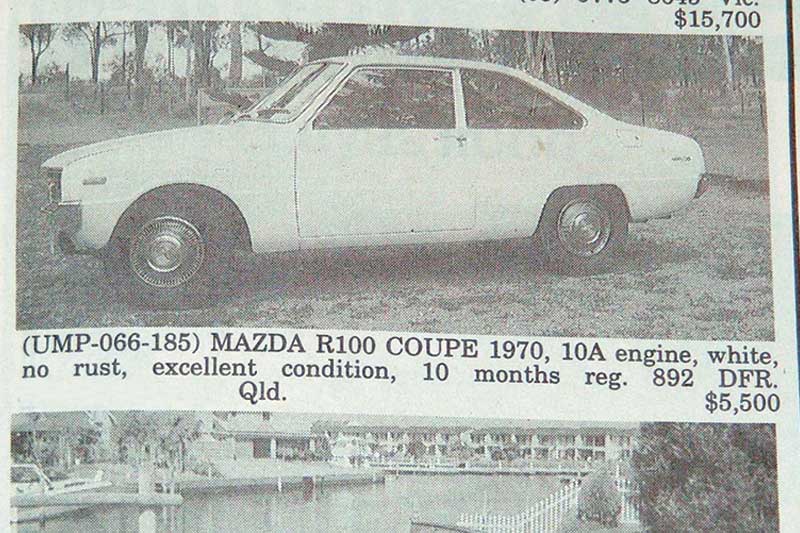 Mazda R100 - June 1996
Despite the absence of its unique ribbed hubcaps – the ones fitted look like they're from a 1960s Ford – this R100 would have attracted plenty of rotary-enthusiast attention. This was the first full-production Mazda to offer Wankel power and only a few hundred from the 95,000 made reached Australia. Most by 1996 were also missing their fragile 10A engines so this car also has authenticity in its favour. Rust was also a problem but this one seems to have escaped the tin-worm and hopefully still survives.
SINCE THEN: A few crazy asking prices shouldn't undermine the R100's position as a significant 'milestone' car. In the current market a top-class 10A is genuinely capable of $50,000.
Then: $5500. Now: $35-42,000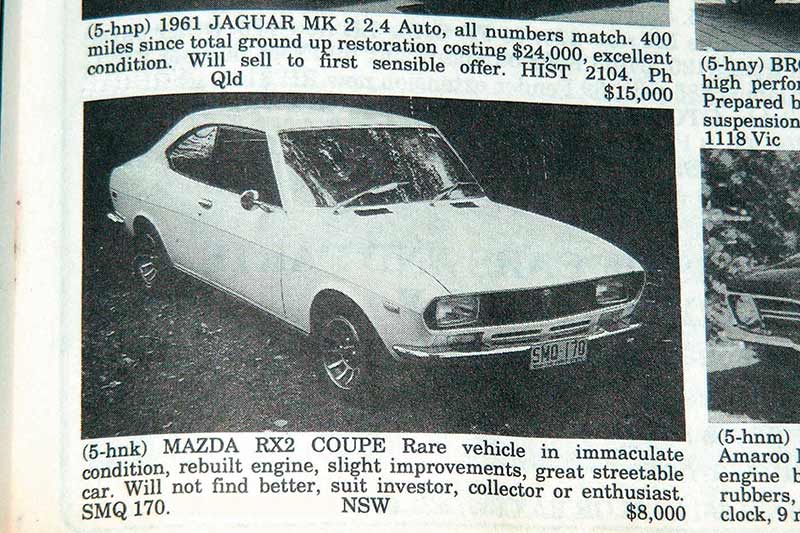 Mazda RX2 Coupe - June 1993
While RX2 sedans remained available in Australia until 1978, the two-door version was discontinued in 1972 and ranks with the most coveted of 1970s Japanese models. Dodgy, modified cars in the current market begin at $15,000 but the few that have survived in substantially untouched condition and retaining their original 12A rotary engines can reach $30,000. Excusing the oversized wheels, this stark white coupe fits that description and will likely have tripled its 1993 asking price.
SINCE THEN: Soaring world values for early Mazda rotaries can only bring good news for owners of the ultra scarce RX-2 Coupe. USA still has some affordable cars but be wary of dodgy quality and fakes.
Then: $8000. Now: $45-55,000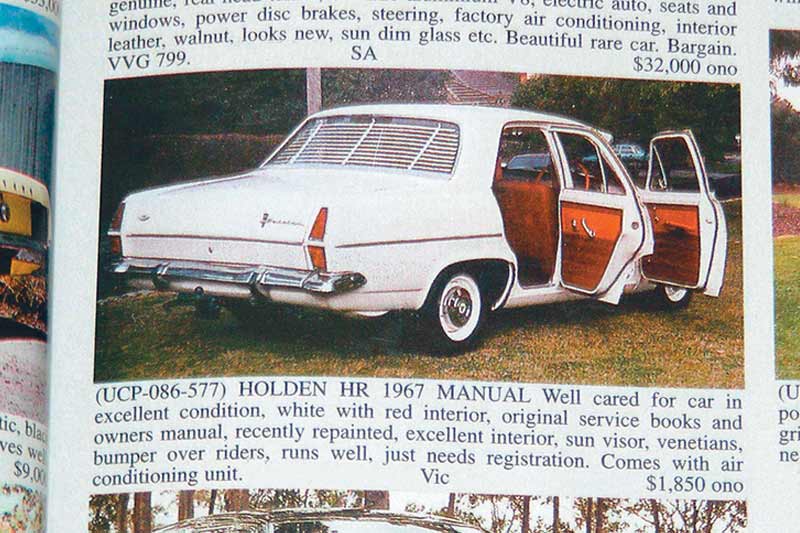 Holden HR Special - August 1996
Only during the past few years have HR values begun to gain ground on earlier-model Holdens. Fifteen years ago, a good, repainted Special on offer at less than $2000 wouldn't have initiated a stampede, but in its favour were the 186 engine coupled to manual transmission and some useful accessories. The condition of those door trims also suggests a well-kept car. If you bought it for anywhere near the 1996 asking price you'd be very happily sitting on a minimum 300 percent return.
SINCE THEN: Who says only rare cars can make money? More than 250,000 HRs were made, survivors are common yet generate way more interest than a few years ago. The end of Holden production can only heighten interest.
Then: $1850. Now: $18-24,000
| Buyer's Guide: Holden HD/HR 1965-68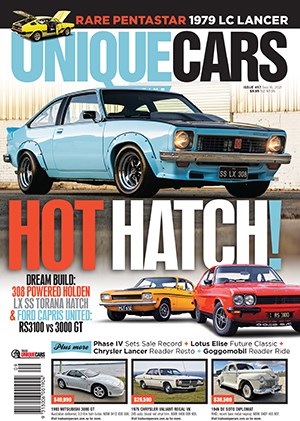 Subscribe to Unique Cars Magazine and save up to 42%
Australia's classic and muscle car bible. With stunning features, advice, market intelligence and hundreds of cars for sale.
Subscribe