AC Aceca + Facel Vega + 'Vette Sting Ray - The Cars That Got Away 400
---
Uncle Cliff takes us for a ride through our old classifieds...
See the next Lloyds classic auction
AC Aceca - October 1985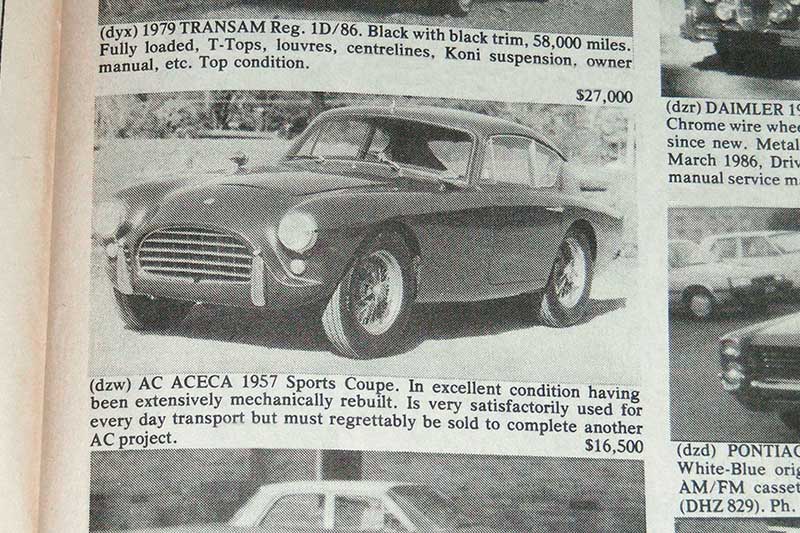 Hardly anyone outside the UK would have heard of AC if not for a V8-engined derivative called the Cobra. It was based on the open-top Ace and the Aceca is that car's hatchback coupe cousin. Only 151 of the first-series with 2.0-litre Bristol engines were made, so this would have been a very rare car even when new. Recent leaps in Ace values have taken the Aceca along for the ride and it is hard to now find one selling in the UK for less than A$120,000. If this car has remained here it should be worth similar money.
SINCE THEN:  The Aceca and open-top Ace seemed a few years back to be off the boil but cars offered recently show revived interest. Roadsters seemingly crack US$300K and even fixed-roof cars getting close to $200,000.
Then: $16,500. Now: $240-275,000
Facel Vega HK500 - March 1994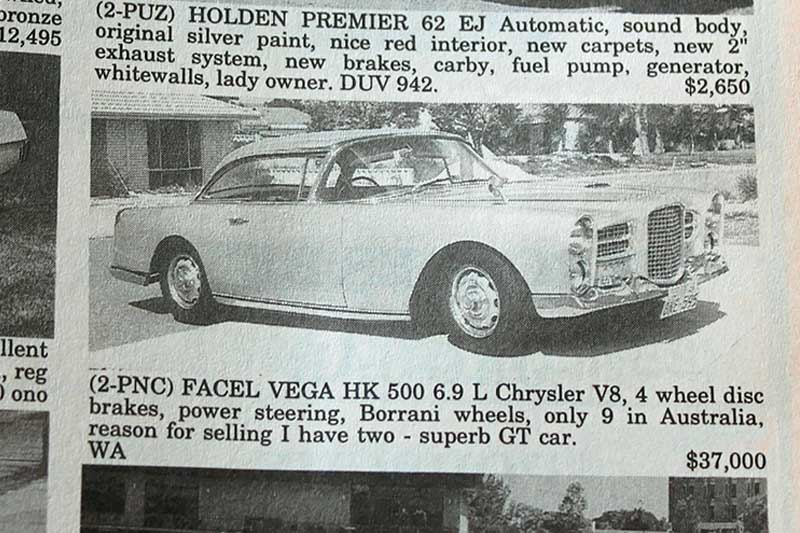 With its Chrysler Hemi engine, the HK500 was fast, luxurious and rare. Adding all-disc brakes from 1960 made it reasonably safe as well. Cost and anonymity prevented more than a handful being sold here but one report says that nine Facels now call Australia home. The big HK took its time to attract a collector following but excellent cars have begun to generate significant money in European sales.  A tired-looking HK500 was offered locally a couple of years back at around $70,000 but quality US and Euro examples can exceed $100,000.
SINCE THEN: A couple of significant cars bringing big money helped push the Facel-Vega market to record levels.  Even though it has come back a bit, the days of finding a decent HK500 for $100K are gone.
Then: $37,000. Now: $245-275,000
1930 Bentley Speed Six - June 1997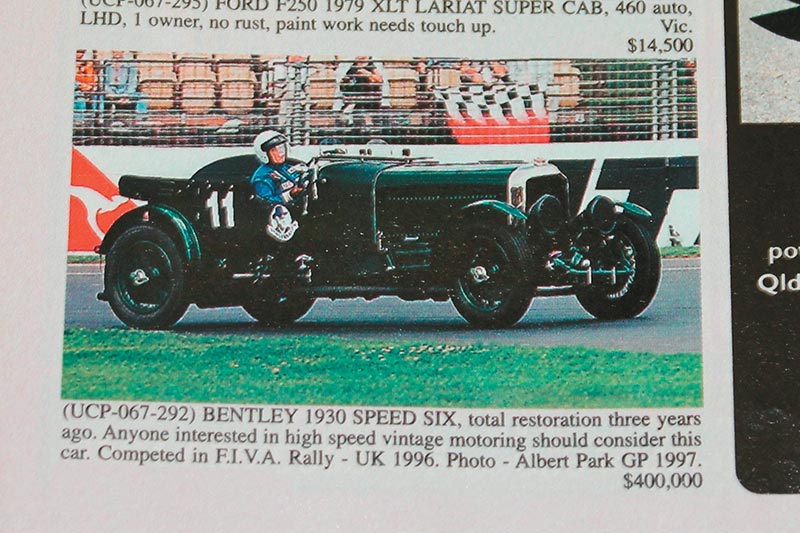 A few jaws must have dropped when this example of post-vintage royalty appeared in the pages of a 'colonial' motoring journal. Speed Six Bentleys were among the first cars to generate serious collector interest and among the few models that managed to exit the 1990s recession with values pretty much intact. Prices have continued to soar, but authenticity is crucial to maximising collector appeal. Close to A$1 million has been paid for refurbished cars and those which survive with original engines and bodywork can realise much more.
SINCE THEN: 1920s Bentleys remain highly prized and those with specialist coachwork and history sell in the $2-3 million range. Vanden Plas Tourers epitomise the classic 'Le Mans' look and are a little cheaper.
Then: $400,000. Now: $1.8-2.0M
1963 Chevrolet Corvette Stingray - April 1998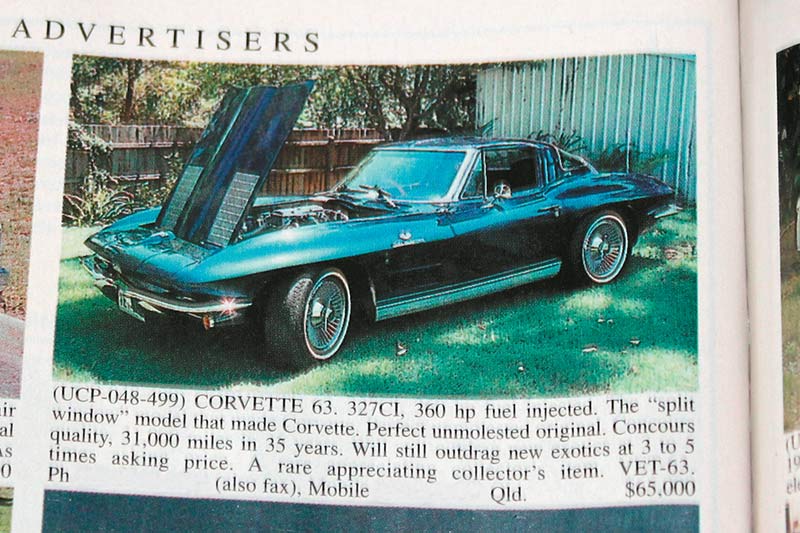 The C2 Corvette Sting Ray had the looks it needed to challenge Jaguar's E Type. It took until 1965 before Chevrolet offered big-block engines to 'Vette buyers but they could still tap into plentiful performance by specifying a fuel-injected 5.3-litre. Four-speed transmission plus the 'fuelie' engine added more than $600 to the base coupe's $4267 price and only 2610 of the '63 version were sold. Scarcity keeps injected Vette values around 50% higher than for the carburetted C2.    
SINCE THEN: Corvette collectors love a rarity and the 1963 'Fuelie' is certainly that. Exceptional cars have cruised past the US$200,000 mark, with 'split' coupes seen as more desirable than Roadsters
Then: $65,000. Now: $230-250,000
Unique Cars magazine Value Guides
Sell your car for free right here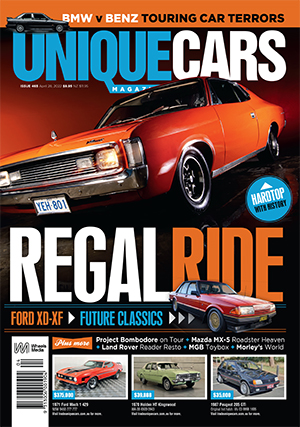 SUBSCRIBE TO UNIQUE CARS MAGAZINE
Get your monthly fix of news, reviews and stories on the greatest cars and minds in the automotive world.
Subscribe