Hottest Auction Cars of November 2016
---
A survivor Holden HT Monaro GTS, a barn-find Jaguar XK120, a Blue Meanie VK Group A SS and an XY GT-HO Phase III were just some of the hot items on the auction block last month
AUCTION ACTION - NOVEMBER 2016
1969 Holden HT Monaro GTS 350
SOLD $225,000
Shannons, Sydney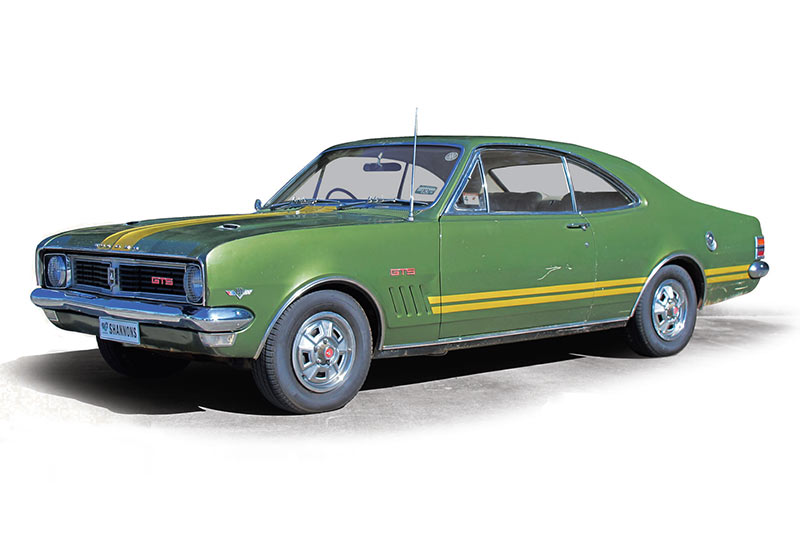 Choosing the leader from the list wasn't too difficult. The last Bathurst homologation Monaro was always going to do good business at Shannons Sydney sale and this survivor car had all of the special sauce that was certain to pique the interest of serious collectors, bidding sailing well north of its pre-auction $150,000 high estimate. The Verado Green Metallic paint had seen better days as had the Sandalwood interior, but the car presented honestly with all the right numbers and with a solid history. It's another indicator that there's still punchy demand for top-drawer Aussie muscle cars. 
See our report on this HT Monaro GTS prior to the auction here.
1951 Jaguar XK120 Barn Find
SOLD $80,000
Theodore Bruce, Motorclassica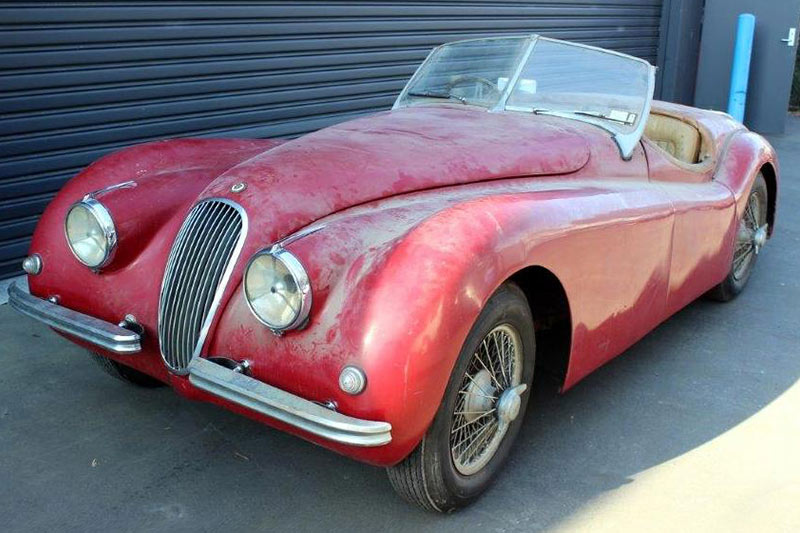 There's something both infuriating and intriguing about so-called barn find cars but in recent years they seem to have taken on an aura all of their own. Take this structurally sound but cosmetically tatty XK120 that attracted quite some interest at Motorclassica. A couple of lots later, a 1953 XK120 in immaculate nick ran out of steam at $120k yet transforming this one into concours nick for forty grand seems a stretch at best. How long before the rise of the faux barn find phenomenon?
Supercharged Gryphon
SOLD $16,000
Theodore Bruce, Motorclassica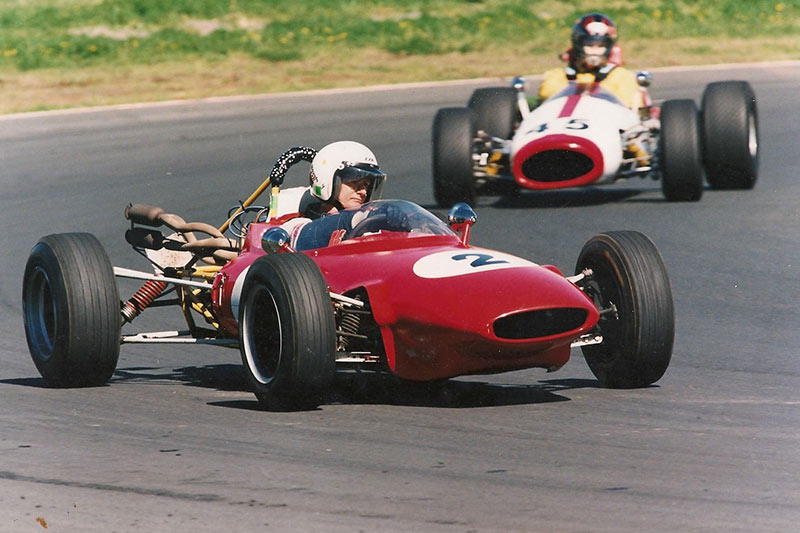 Bargain of the month? If you measure value in terms of raw fun, then there's no competition. This Gryphon's powered by a Fiat 1500 cc engine fitted with a Marshal supercharger. It was built here in the mid-late 1960s to compete with Brabhams, and today is classcompetitive in historic racing events. It comes with a trailer, a stack of
documentation and the opportunity to have triple the fun of the guy taking it all too seriously in his 911 GT3 RS.
1971 Ford Falcon XY GT-HO Phase III
PASSED IN $360,000
Theodore Bruce, Motorclassica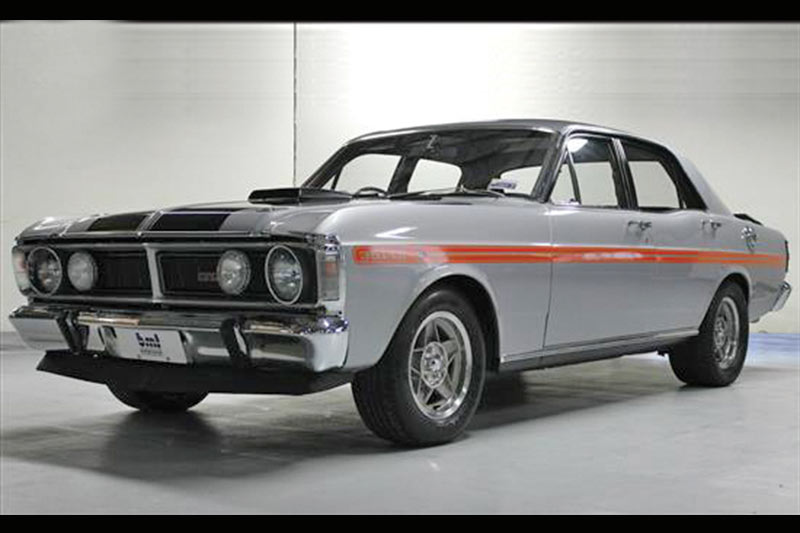 While we tend to use iconic vehicles like the GT-HO Phase III as barometers as to how the Aussie muscle car market's doing, one good or bad result can skew a lot of people's thinking. Take this example. The pre-sale estimate of $400-450k didn't look unreasonable, but bidding petered out at $360k. Does this set a new level for existing GT-HO owners? Of course not. A sample size of one doesn't make the market.
1975 Porsche 911 Carrera RSR Replica
SOLD $75,000
Theodore Bruce, Motorclassica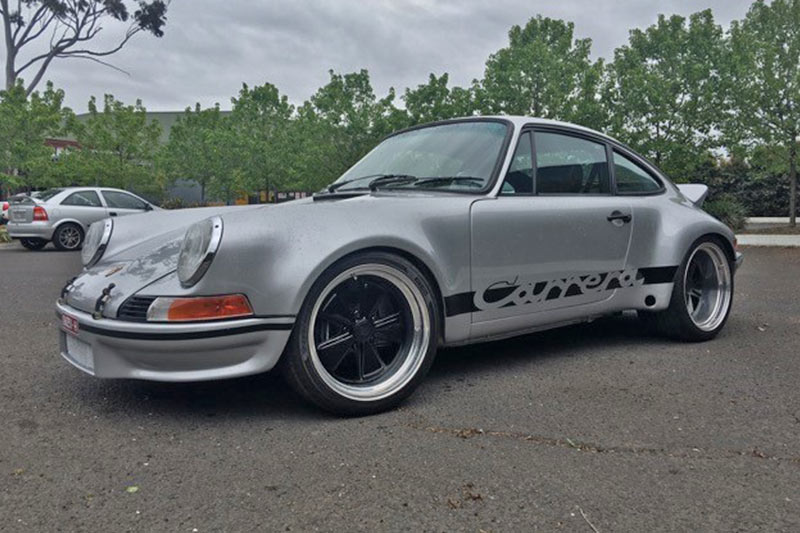 With real Carrera RSRs a long way north of a million, those hankering after the look of Porsche's most iconic racer can scratch that itch with a car like this 1975 Carrera. It's got some RSR styling tributes and features a 3.0-litre 310hp turbocharged engine and a caged interior. It's also a huge bargain. It's not far off entry-level air-cooled price for something that'll really turn heads.
1972 Ferrari 365 GTC/4
SOLD €873.600
RMA Duemila Ruote, Italy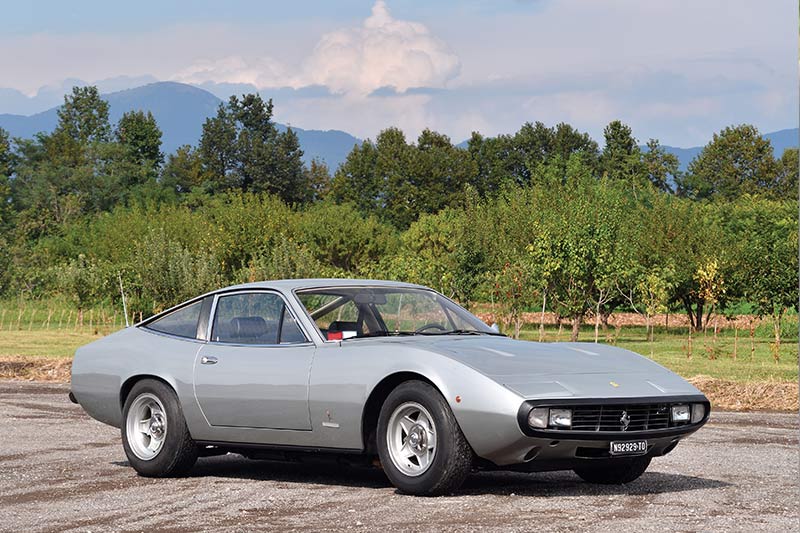 Amid all the mega-million dollar tackle at the huge RMA Duemila Ruote sale in Milan, there's a stack of interesting lesser lights that we adore. Catching my eye instantly was this lovely Ferrari 365 GTC/4. It's effectively a long wheelbase Daytona with vestigial rear seating and more elegant styling, but also introduced refinements such as side-draft carbs and power steering. The best thing about this car is that it tends to fetch about half the price of an equivalent Daytona, which makes it a bit less obvious and a bit cooler. There are elements of Maserati Khamsin about the gossamerthin pillars, Filippo Sapino's styling being both graceful and restrained. The 365 GTC/4 is sometimes described as the most under-rated Ferrari or the best sounding Ferrari ever made. It might just be both.
1976 AMC Pacer
SOLD $49,000
Barrett-Jackson, Las Vegas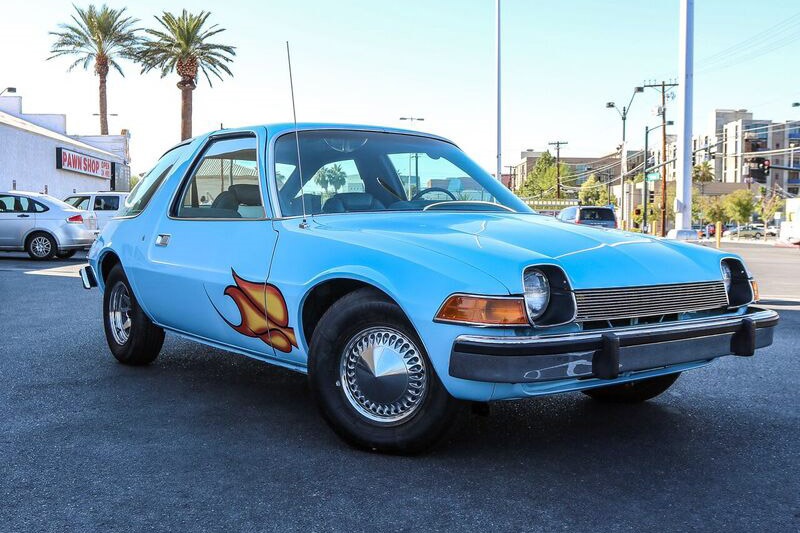 Realising an auction record for an AMC Pacer, this is the original 'Mirthmobile' from 1992 cult classic Wayne's World. It was given away after the movie wrapped, spent some time in a museum in Oregon and ended up with a pensioner in Florida. Rick Harrison of 'Pawn Stars' fame restored it to movie spec, complete with liquorice dispenser and mismatched wheels. Cue a bit of Bohemian Rhapsody.
1969 Ford Mustang Boss 429
SOLD $469,000
Barrett-Jackson, Las Vegas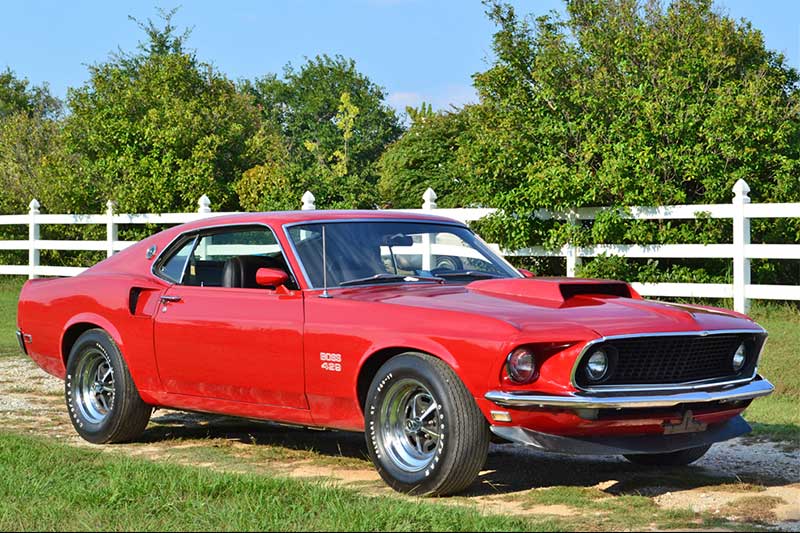 This early-production Boss 429 was sold by the original owner with all of the original documentation and just 21,400 miles. This matching-numbers unrestored car packs the 429ci V8 S-code NASCAR lump with a 4-speed manual box. Originally purchased from Oakley Motor Co. in Memphis, TN, this pony was the highlight of the night in Vegas.
1985 HDT VK Group A SS Commodore
SOLD $106,000
Shannons, Sydney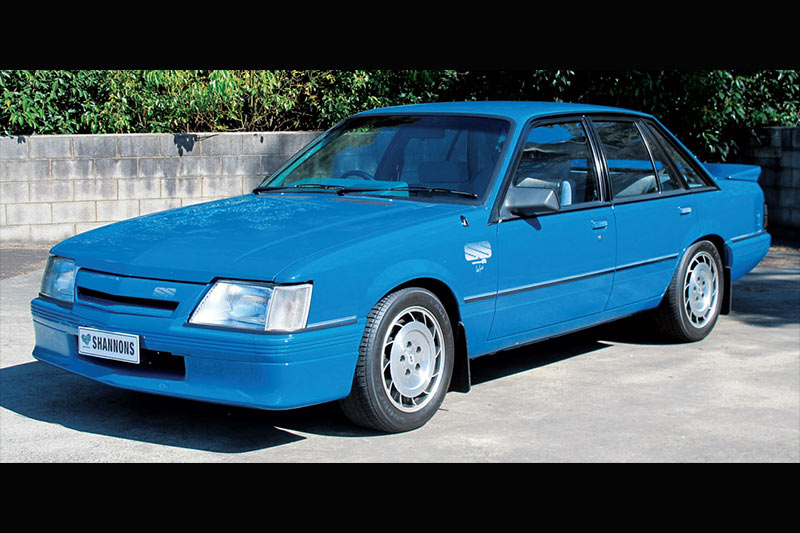 It takes a pretty sizeable set of cojones to pitch a car like this into an auction with no reserve, this Blue Meanie counting on the sheer weight of numbers attracted to the Shannons auction to come good. We saw some healthy bidding to $106k for this 327/500 Group A SS. A bit of cosmetic tidying would have this one in show specification.
1993 VR WGR Commodore Prototype
SOLD $50,000
Shannons, Sydney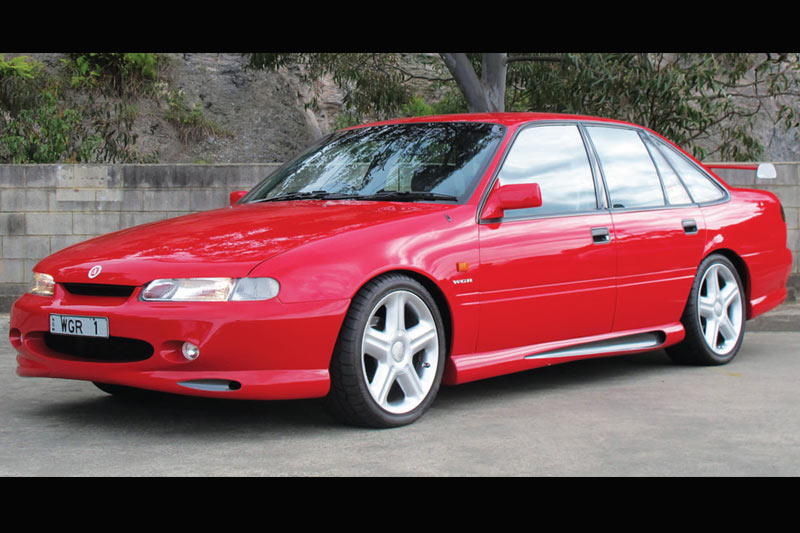 Wayne Gardner reckoned he'd spotted a niche between regular Holden vehicles and the increasingly costly HSV wares, but the Wollongong Whizz found this slice of the market to be sliver thin and these WGR-badged Commodores are ultrarare. They're pretty tasty though, with a body package from Sydney design studio Talon, custom Recaro seats, a Momo wheel and a carbon fibre console. 
Unique Cars magazine Value Guides
Sell your car for free right here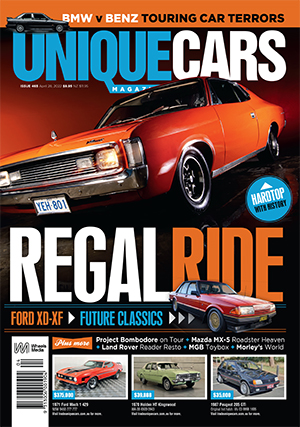 SUBSCRIBE TO UNIQUE CARS MAGAZINE
Get your monthly fix of news, reviews and stories on the greatest cars and minds in the automotive world.
Subscribe