Car-related Christmas Gift Ideas Pt.4 - Gearbox
---
Still looking for that ideal car-related Christmas gift? We've got you covered with more gift ideas for that special car nut in your life...
Haynes Build Your Own V8 Engine Model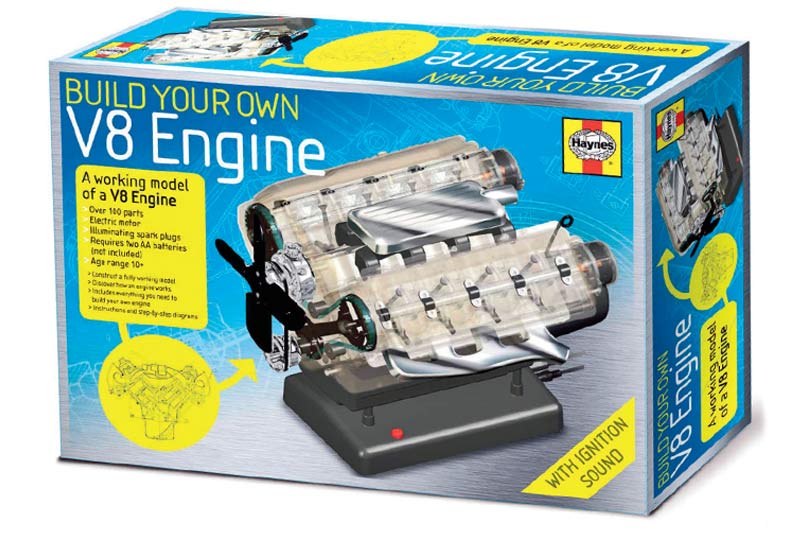 Get them started young!
Here's how to get your kids started on wrenching at an early age. With a Haynes 250-piece V8 model kit, they'll learn about ful injection, ignition and why engines need oil which, I'm sure you'll agree, is going to be worth more to them as adults than playing Candy Crush Saga. When assembled it makes engine noises, lights up spark plugs, moves pistons, opens valves and spins the fan. Neat.
Buy it for $100 from autobarn.com.au
Sunstar Car models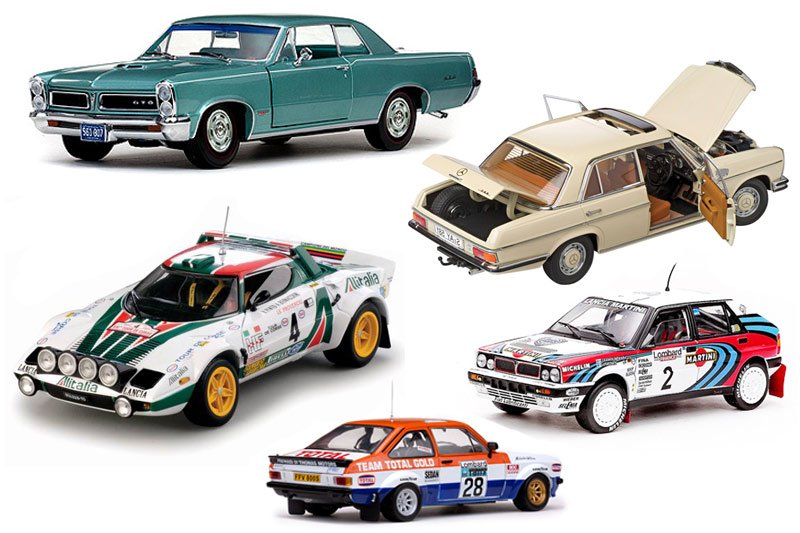 Where to start with this one? Let's dive straight in with the classic rally cars - Quattro, Stratos, Escort, Delta, Ascona and more. Sunstar has the lot in a kaleidoscope of liveries. There's also legions of chrome bumper loveliness from Sunstars to GTOs. There's left-field fare too, with Panhard Dynas, Kaiser Henry Js and Nash Ambassadors. Head down the rabbit hole at www.sunstarmodelcars.com (Australian distributor: www.biante.com.au) 
Peter Brock Energy Polarizer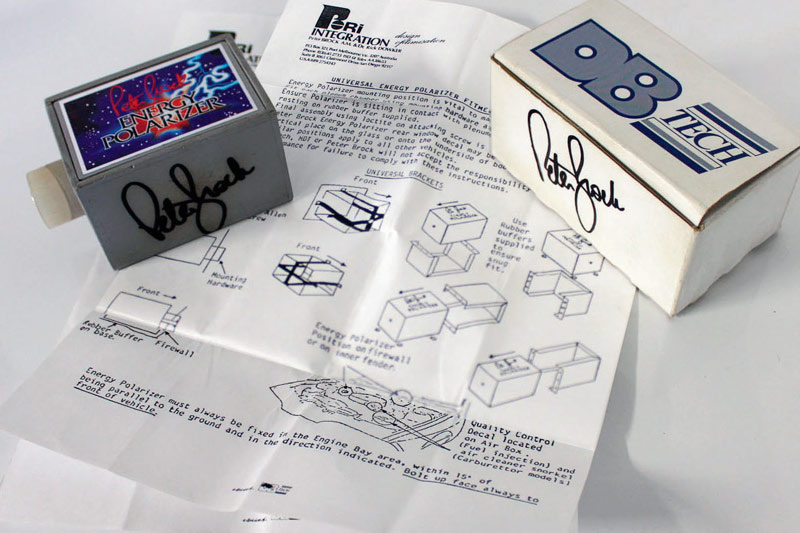 How does spending $3000 on a product that does absolutely bugger all grab you? Actually we prefer Peter Brock's Energy Polarizer as a piece of collectable Aussie motoring rather than mere ballast under the bonnet. This one has been personally signed by Peter Brock, so you know it's not some cheap knock-off that also does nothing. 
You can find it here: www.bestmancave.com.au
Reproduction Dealership Decals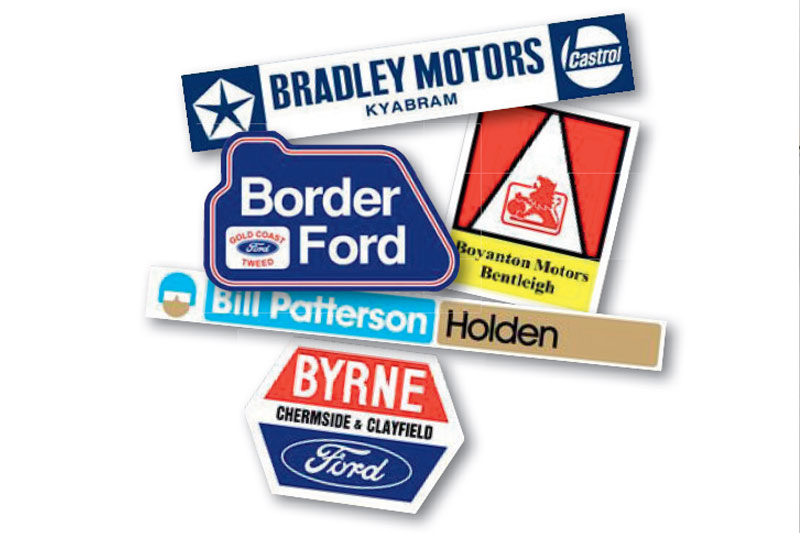 Now, we're not sure where you stand on modern reproductions that make your car look retro, but we can't help loving these dealer decal sets. No, they don't sell them yellowed and cracking with age, but the list is long and the attention to detail impressive. There's Ford, Holden and Chrysler and a whole stack of dewy-eyed nostalgia to wallow in. 
Find out more at grafixunlimited.com.au
 'Save Our Manuals' T-shirt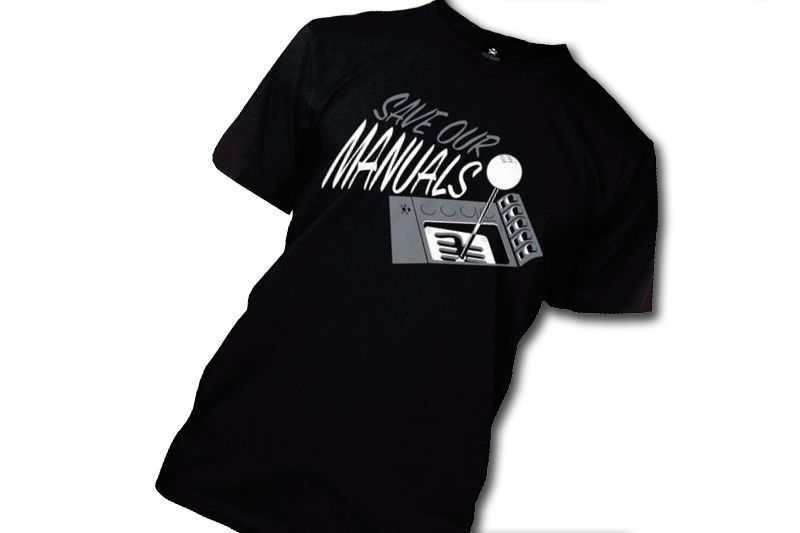 A manual transmission may not be the fastest way to shift, but there's an extra level of control and driver engagement that's lost without a stick and a clutch pedal. More and more modern cars are being built without them so it's our duty to enjoy and preserve the manuals we have left. Help share the message with this shirt for $22 at enthusiastapparel.com
Cusco Ramps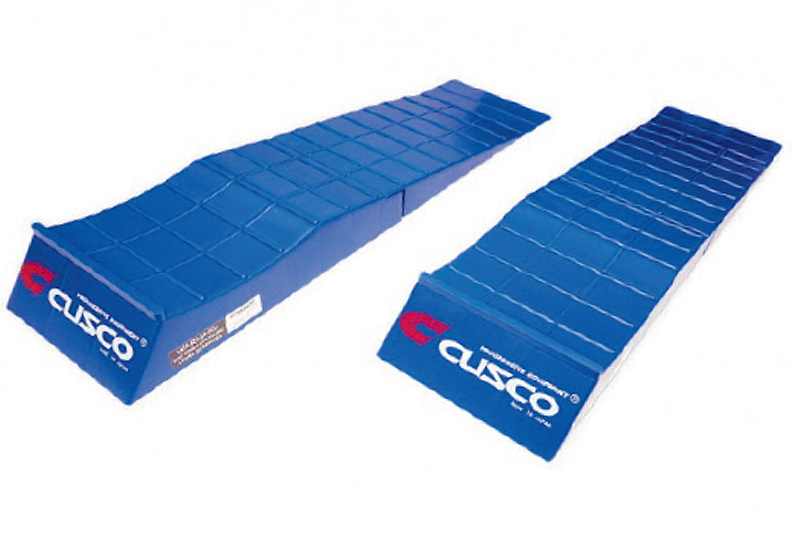 Is your car just low enough that you can't get your trolley jack underneath? These new Cusco Tire Slopes allow you to raise the car just enough to get to the jacking point underneath. Featuring a new two-piece design, you can remove the rear half of the slope after you've driven out which allows unrestricted access for your trolley jack. These retail at $129.95 and can be purchased from carmodsaustralia.com.au
Unique Cars magazine Value Guides
Sell your car for free right here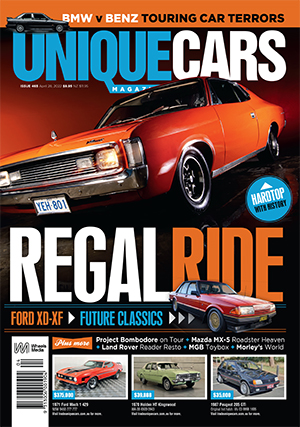 SUBSCRIBE TO UNIQUE CARS MAGAZINE
Get your monthly fix of news, reviews and stories on the greatest cars and minds in the automotive world.
Subscribe