Auction Action: 1969 Shelby GT500, Ford Fairlane Skyliner, Peugeot 250 T16, Iso Grifo GL
---
What's hot on the block at recent auctions around the world
One to watch:
Pontiac GTO 'The Judge'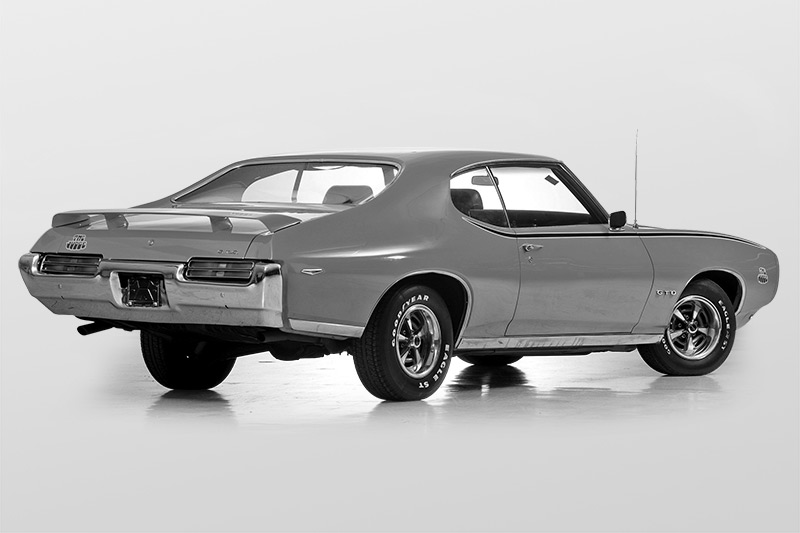 The Pontiac GTO is muscle car royalty, so is there really any headroom in the market for them? Strangely, yes. 'The Judge' editions routinely fetch $100k in the US but you can pick up a respectable car here in Australia from $50k. That's XY GT replica money for the real deal.
1957 Ford Fairlane Skyliner F-Code
SOLD: $222,000
Auctions America, Auburn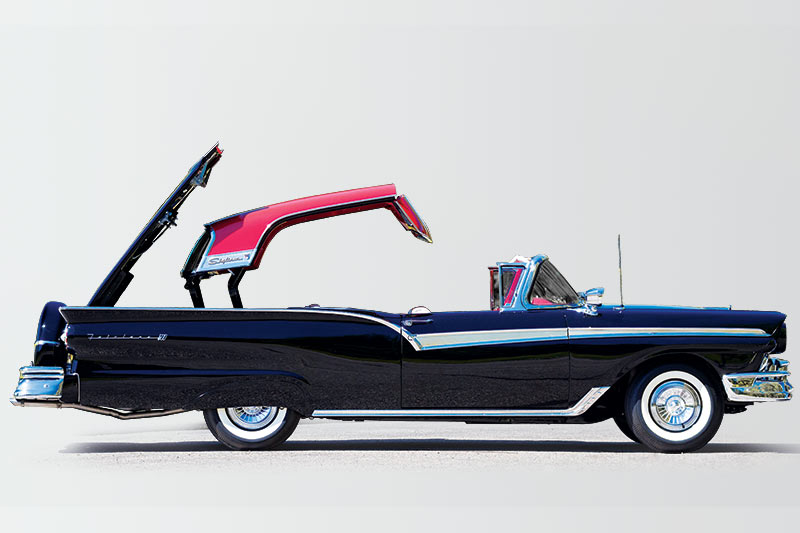 Before all you Skyliner owners start leaping off the sofa and figuring that now is the time to retire to a mildewed granny flat in Townsville, this price is for a very rare supercharged F-Code, one of just 13 built in 1957 and restored so forensically the rear fender could act as a focusing mirror for the Hubble space telescope. With a 300hp 312ci under the bonnet, force-fed by a Paxton-McCulloch blower, the F-Code looked stately but had a respectable turn of pace.
A multiple AACA winner and a 2011 Best In Show winner at the Skyliners of North America shebang, this car is well known in the Ford collectors community and the healthy $222k hammer price was no surprise.
---
What's hot on the block this month:
1984 Peugeot 205 T16
SOLD: $260,000
Bonhams, Quail Lodge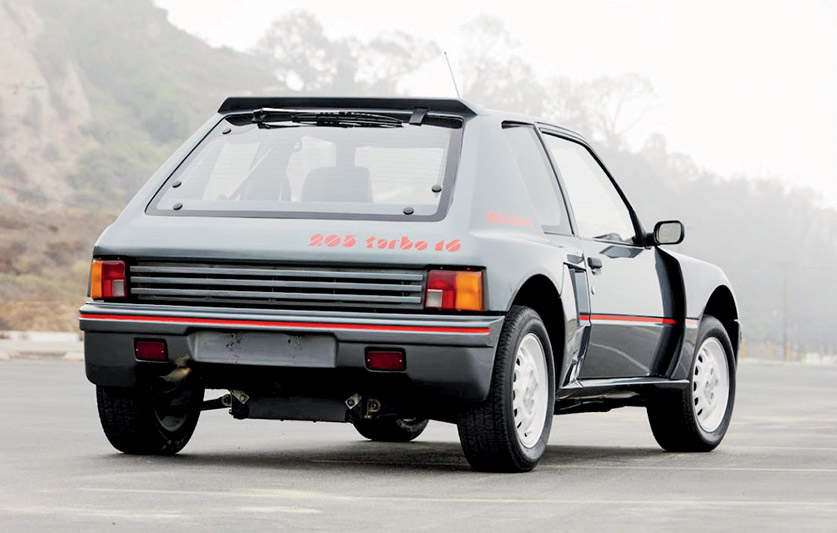 With sixteen outright rally wins and two world championships, the Peugeot 205 T16 is the most successful Group B rally car of all time. With only 200 built, all in the same colour, they don't change hands very often and this car, #189/200, has covered a mere 48,000km from new. Although the rally cars made up to 550hp, the 1.8-litre mid-engined production version was rated at a more modest 197hp. It's still a thing of exotic beauty.
1967 Iso Grifo GL
SOLD: $485,000
Bonhams, Quail Lodge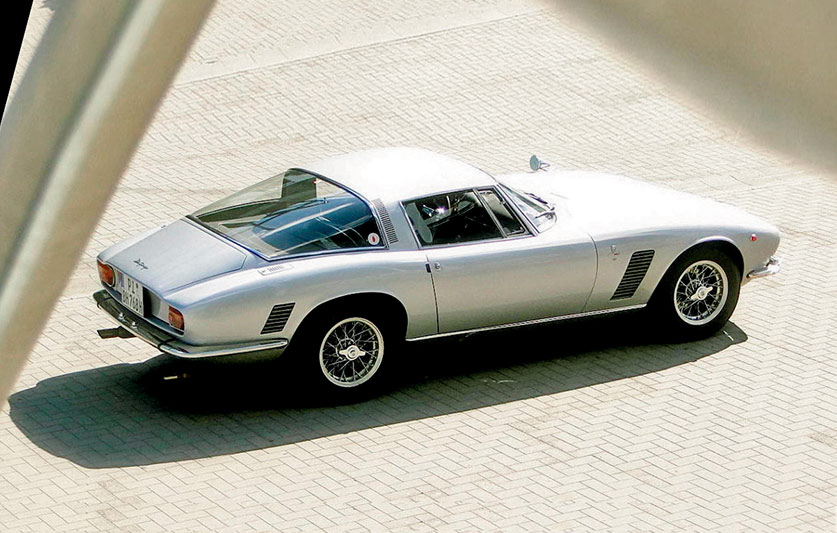 An auction record for a 327-engined Grifo, these 350hp cars are renowned as better handlers than their big-block counterparts. Only 135 of these GL 350 models were built and this Argento Indianapolis example is particularly interesting, having been owned by the eccentric Swiss car maker Peter Monteverdi between 1979 and 1992. The original ZF 'box has been replaced by a five-speed manual transmission, the car having been restored in 2006.
1955 Buick Super Riviera
SOLD: $132,000
Shannons, Sydney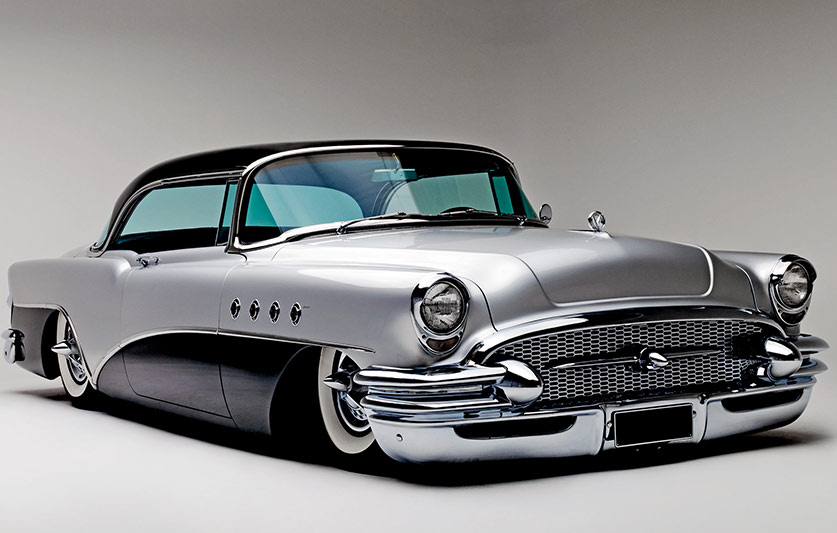 Although this sort of thing is usually the province of those hirsute chaps over at Street Machine, we couldn't help but be impressed with the quality of this Buick's execution. Granted, it was no concours special, but this tribute to Jay Leno's sleek black-over-silver pillarless coupe soared well over its most optimistic estimate. The work of NSW customiser Justin Hills, it looked the absolute business.
1969 Shelby GT500
SOLD: $115,000
Shannons, Sydney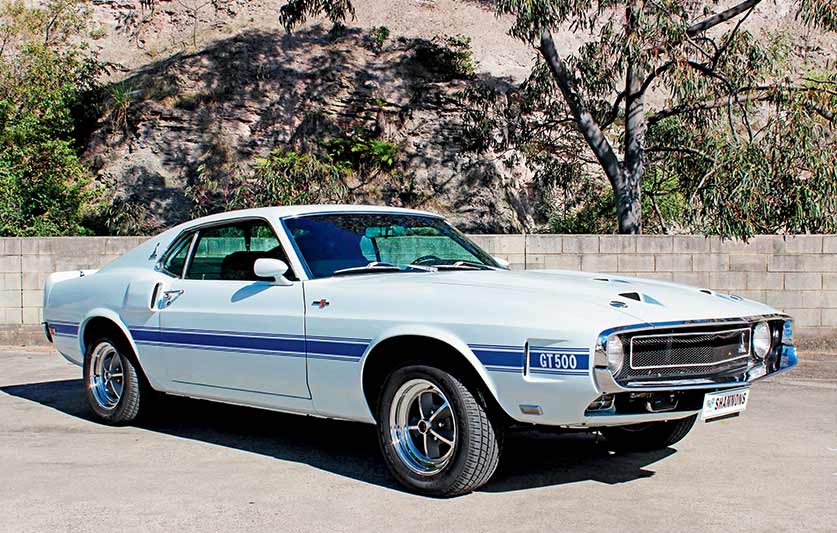 With new sports car pricing as crazy as it is, it's not hard to see the appeal of collectable classics like this '69 Shelby GT500. Powered by the big banger 428ci lump that gets to 100km/h in 6s and the quarter in a blink over 14, this bruiser is one of only 1534 1969-70 GT500s built of which 1157 remain registered with the Shelby club. This LHD car was one of just six delivered new to Japan.
1948 Holden FX 48/215 #46
Passed in (estimate: $300,000)
Canowindra Holden Auction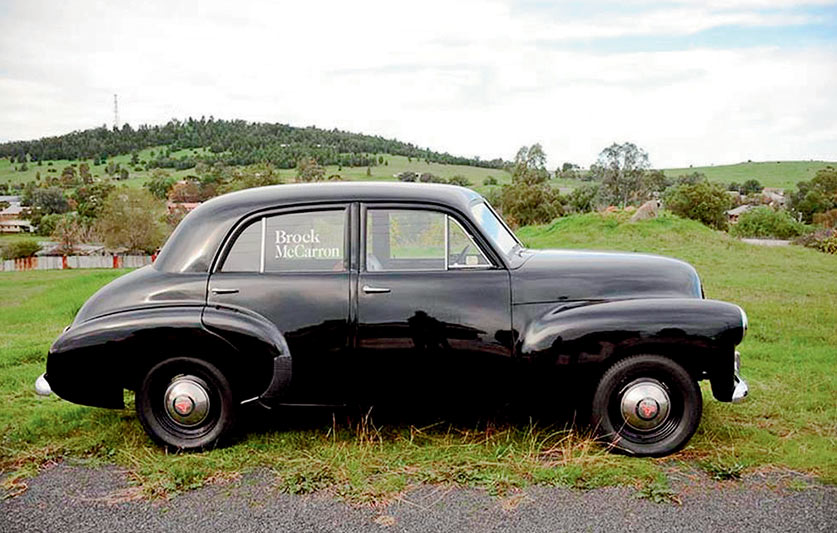 Charlie McCarron is 84 years old and has been a Holden dealer exactly half his life. Over that time, he's amassed a collection of more than 60 cars which was auctioned this month in Canowindra. The highlight was this beautiful example of Holden's first car, the 48/215. After searching for ten years, he tracked the car down in Adelaide in 1970.
Unable to afford the $875 asking price, he bargained the seller down to $575 and flew from NSW to pick it up. The 46th car to roll from Holden's production line, showing 22,000 miles and having been driven by Peter Brock at Bathurst, this immaculate example was alongside a vast range of spares, shop signs, manuals and other collectables.
1970 Holden HG Monaro GTS
SOLD: $70,000
Shannons, Sydney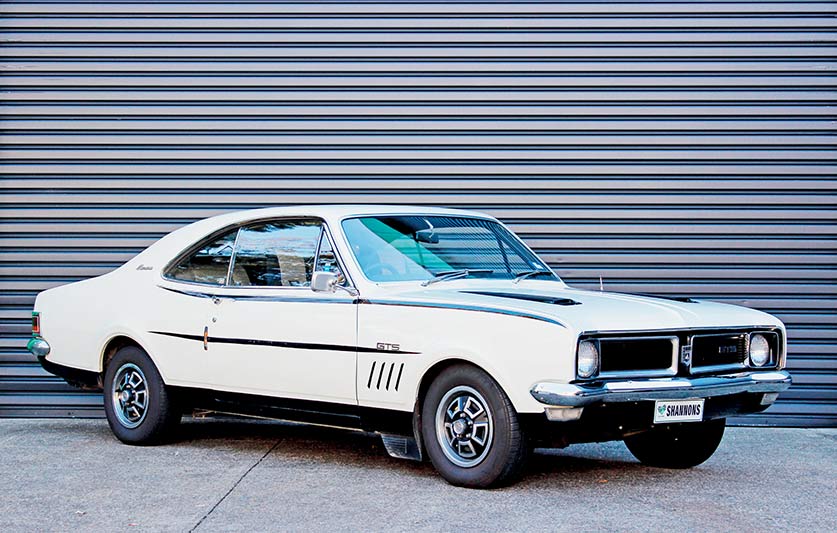 "Sold to the gentleman at the back wearing the giant shit-eating grin." Small wonder I never made the grade as an auctioneer. This one-owner Monaro vied with the $7k 1969 Cortina as the bargain of the night at Shannons. The GTS's softer suspension makes it a great weekend cruiser. They're easier to keep in good fettle too as they lack the extensive chromework of earlier models.
1974 Lamborghini Jarama S
SOLD: $202,000
Silverstone, UK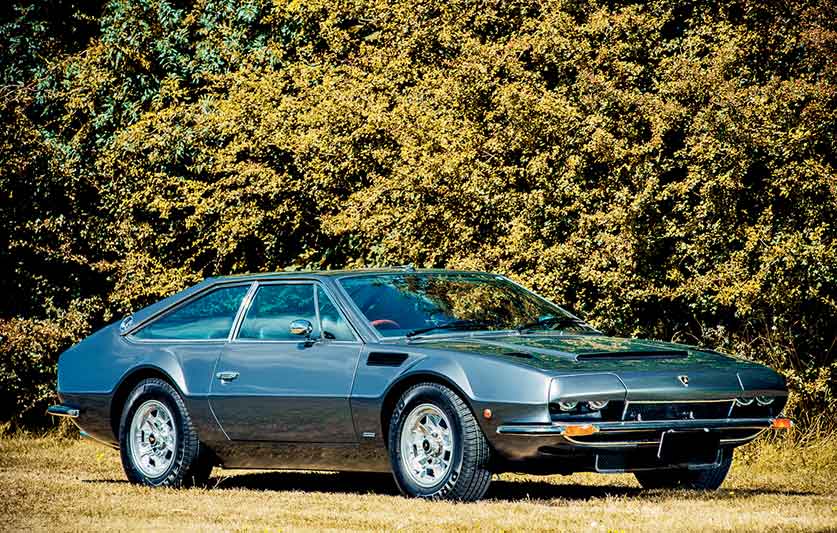 One of the few 'forgotten' V12 Lambos, the Jarama was Ferruccio Lamborghini's favourite car. This car is one of just 18 examples of the later S model, and was shipped to Australia in 2008, whereupon it enjoyed a nut and bolt concoursstandard resto. With Grigio Avalon paint and a black leather interior #10608 is that mythical thing – a bargain Lamborghini.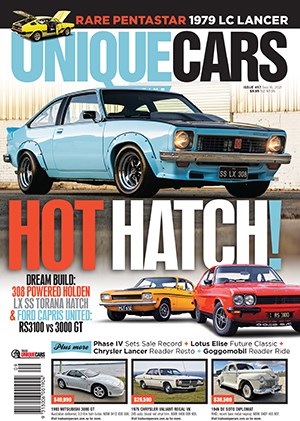 Subscribe to Unique Cars Magazine and save up to 42%
Australia's classic and muscle car bible. With stunning features, advice, market intelligence and hundreds of cars for sale.
Subscribe