What's it like to judge at Pebble Beach?
---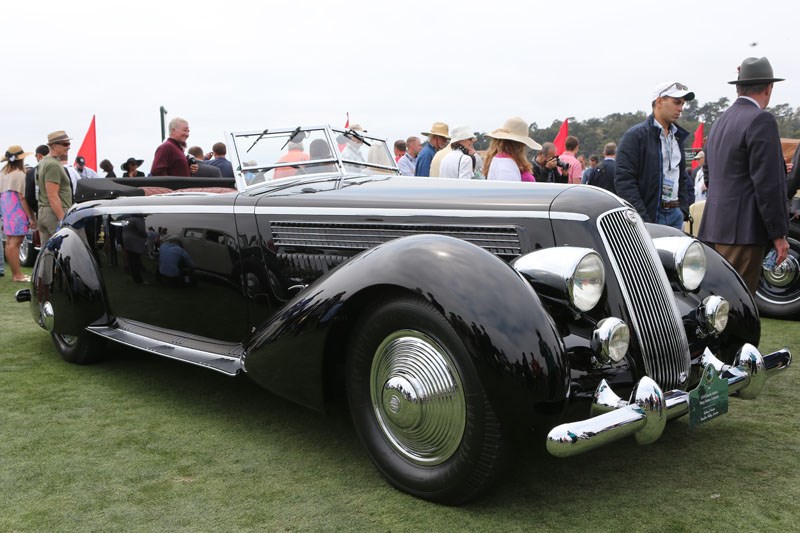 Best in show.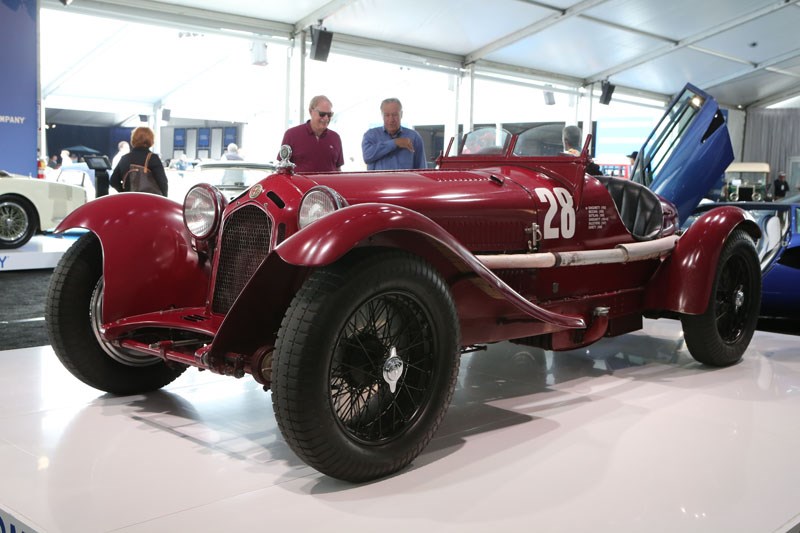 Alfa 8C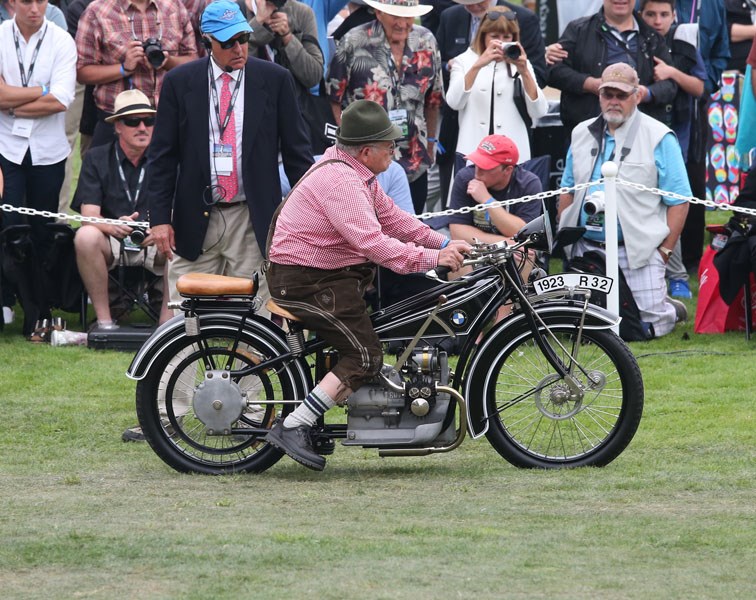 BMW R32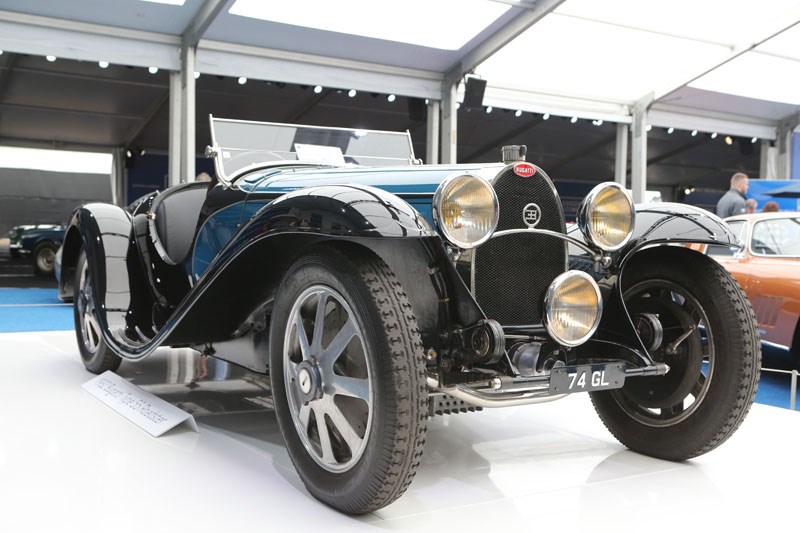 Bugatti Type 55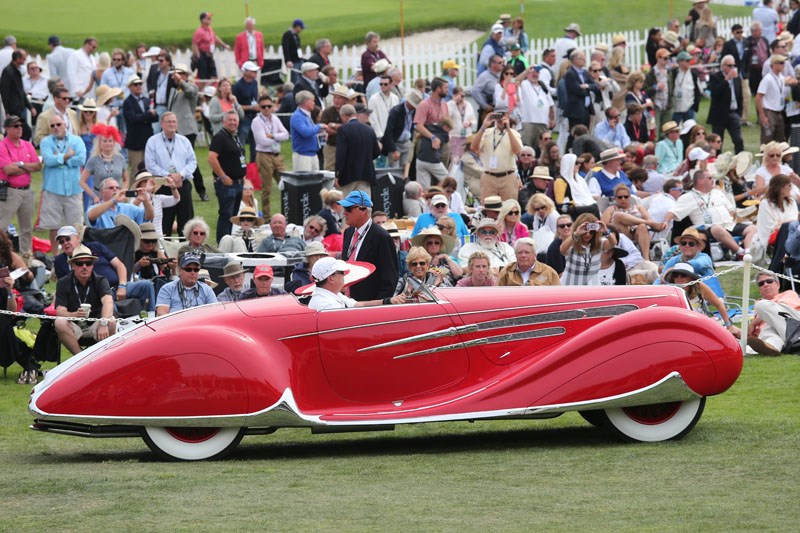 1938 Delahaye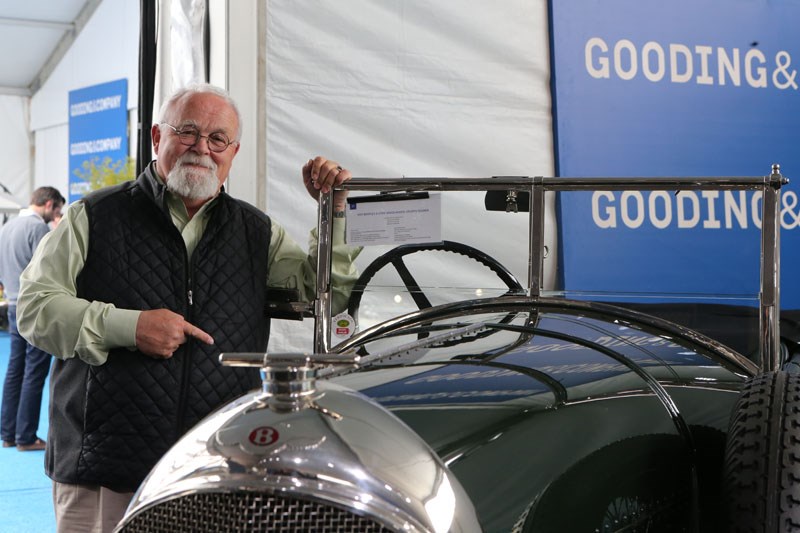 Judge Peter Hageman with a Bentley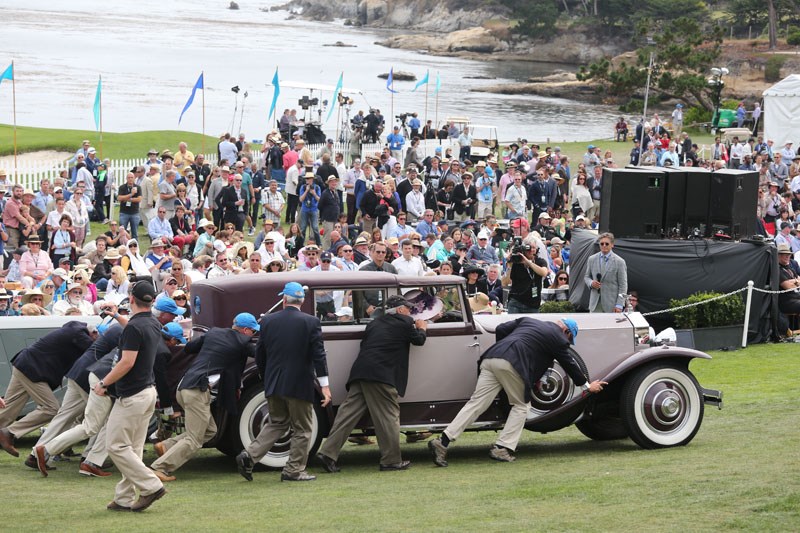 Some of the older machinery needs a helping hand to get up the hill.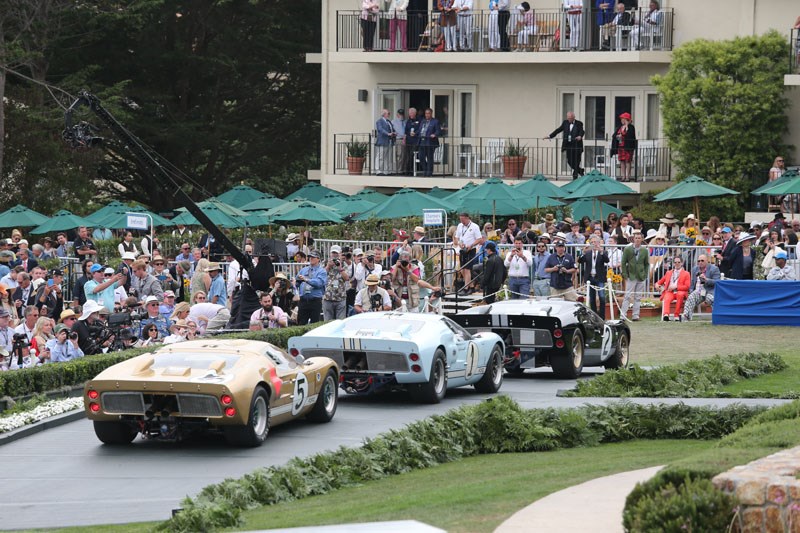 GT40s line up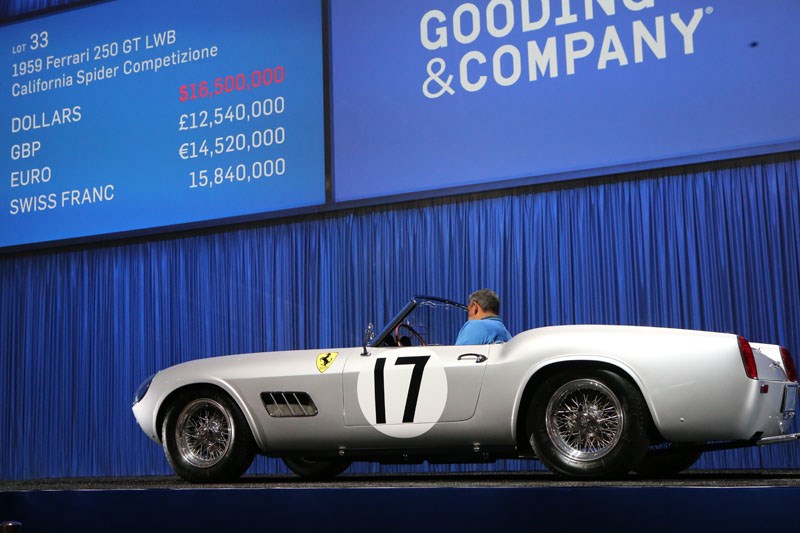 Premium cars did well at auction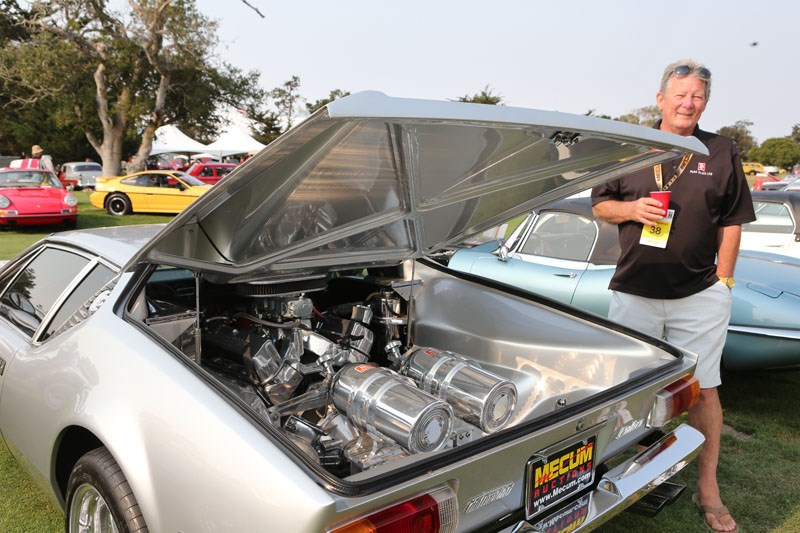 Butch with his Pantera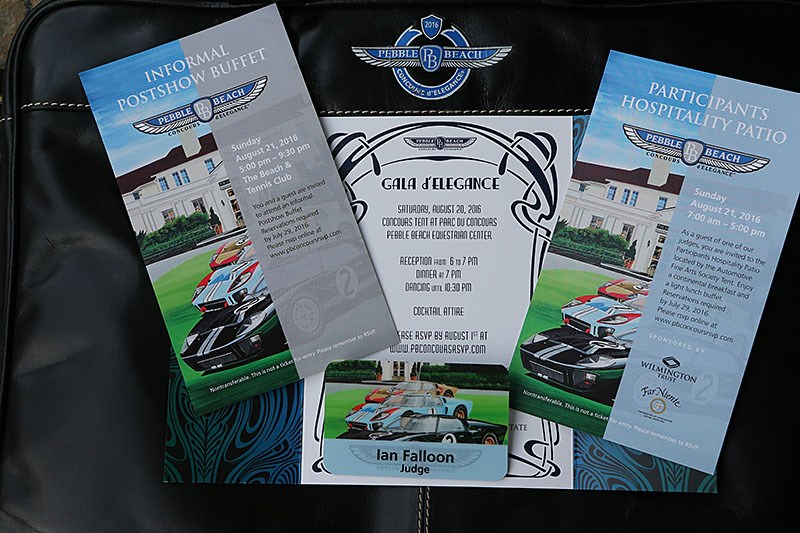 Just some of the documentation sent to judges

Australian enthusiast Ian Falloon this year became a specialist judge at the annual Pebble Beach concours, for the first time. It's an experience few of us will ever have – here's his report.
Months prior to this year's Pebble Beach show, I was invited to attend as a judge. Of course I wanted to but there was a catch: I was going to have to pay my own way for travel and accommodation. That's a pretty big hit to the wallet when you're on the other side of the Pacific in Australia.
It's not every day you get an opportunity like this and of course I took it. Weeks down the track and a massive envelope turned up, including a comprehensive event guide, judging guide and a fistful of passes and tickets, some of which meant I could take along a guest. People pay a fortune for many of those passes – at a rough guess, there were a couple of thousand dollars-worth in the envelope, which took some of the sting out of the travel costs.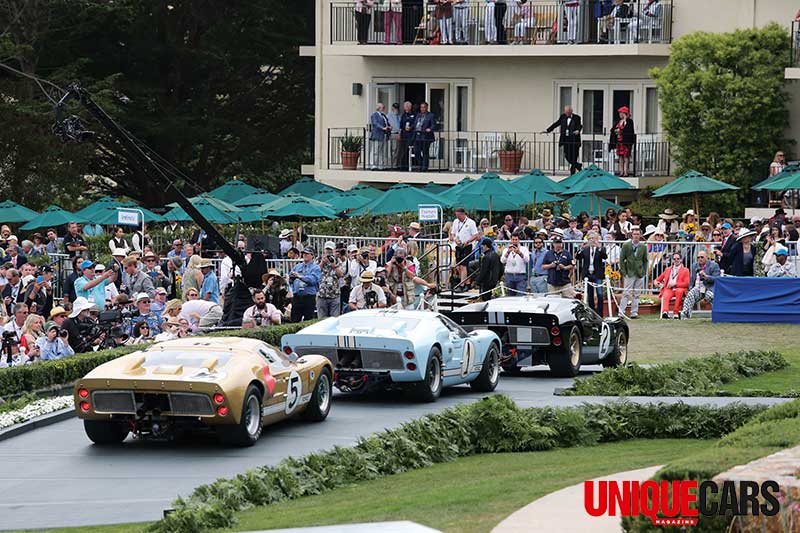 As suggested by the organisers, I arrived at the 18th hole fairway at the Pebble Beach golf course at 5.00am, not only to ensure a car park but also to view the competing cars in the Concours d'Elegance as they drove onto the lawn. It was dark and foreboding, and despite being the height of summer, extremely cold. But this didn't deter a couple of hundred enthusiasts who just wanted to see the quality field before anyone else. General admission tickets cost nearly US$400 so they might as well get their money's worth anyway.
After a leisurely coffee and donut it was off to the 7.00am judges' call in the Pebble Beach room at the Lodge. This was an intimidating introduction to the event, negotiating myriad pass-activated zones to sit in my designated place. "I'm Nick Mason", says the guy on my right, obviously taking a break from drumming in Pink Floyd. "I'm Jacky Ickx," says the smiling good-looking fellow on the left and opposite me were "Derek Bell" and "Stirling Moss." The entire room was filled with other automotive luminaries including Sir Jackie Stewart and Gordon Murray. There was no doubt the event represented the pinnacle of automotive authority.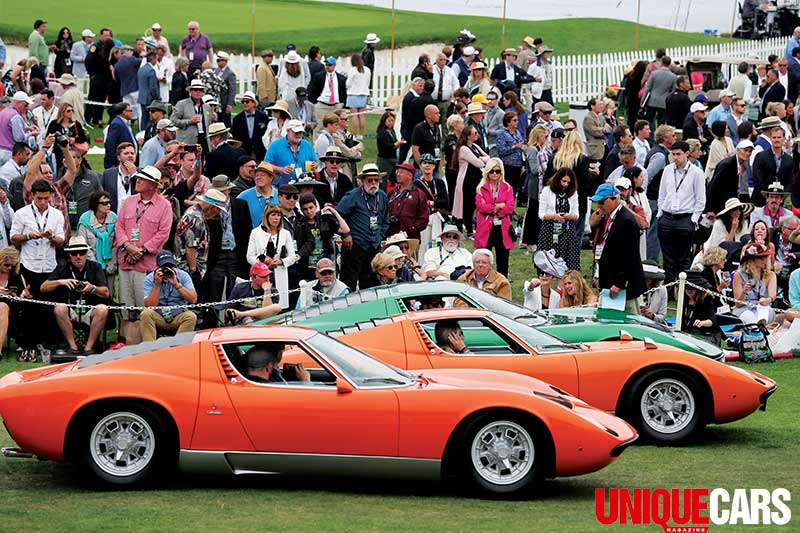 Chief Judge Chris Bock outlined the judging criteria; class judges like myself focusing on originality and authenticity, seeking to ensure the vehicles are properly preserved or restored. There would also be an additional allowance to elegance, effectively ensuring that a Model T Ford can't be considered for a Best in Show Award. Judging standards are incredibly rigorous. Each vehicle starts with 100 points with points deducted for any minor irregularity.
All the class judges have to agree and as the standard is so high the final winner can sometimes be only half a point clear of second place. All vehicles must run and winners driven to the presentation area. In reality several winners needed to be pushed and some of the veterans don't have the torque to ascend the long hill up to the presentation dais. Following this short discourse the group of judges descended on the field, uniformly dressed in a navy blazer and beige trousers, and equipped with the regulation clip-board and complimentary Piloti shoes.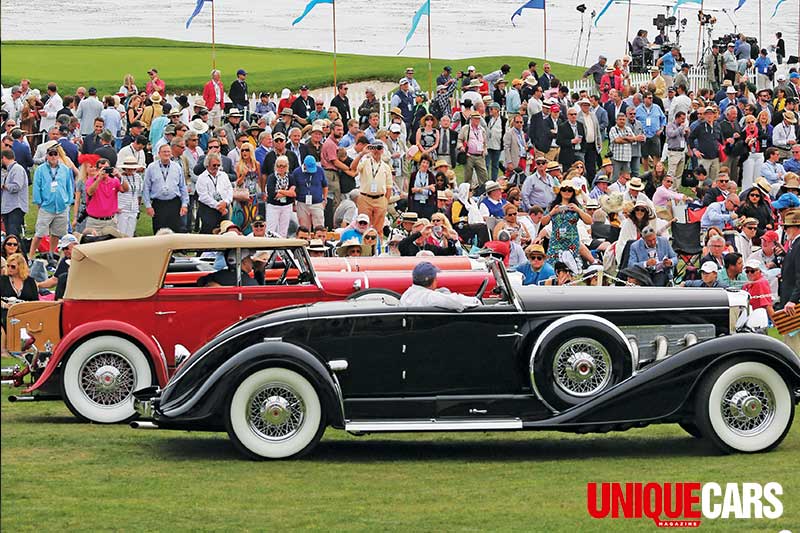 This year celebrated several milestones, notably the 50th Anniversary of Ford GT40s taking 1-2-3 at the Le Mans 24-hour race, with all three cars on display and Bruce McLaren and Chris Amon's winning car entered in the Concours and winning the class. Sixteen of the 107 GT40s built were on display.
Other celebrations included BMW's centenary, fifty years of the Lamborghini Miura and special categories for Delahaye, Chapron, Bizzarrini and two-man Indianapolis race cars of the 1930s. BMWs was represented by separate categories for pre-war cars, post-war cars and motorcycles, of which I was part of the three-man judging team. The entry for the Concours d'Elegance consisted of 228 cars from 16 countries and 30 states in America.
The entire judging and announcing process is lengthy. For one class judging lasting three hours, even with only 11 vehicles to assess. With so many categories and prizes it wasn't until after 5pm that the crowing prize, Best in Show was announced, first-time entrant Richard Mattei from Arizona lifting the top prize high overhead with his 1936 Lancia Astura Pinin Farina Cabriolet. Mattei said afterwards, "I was just happy to be an entrant at Pebble Beach—and now to get an award, and not just one, but three!" His Lancia won its class (European Classic Early) and also the "Most Elegant Convertible".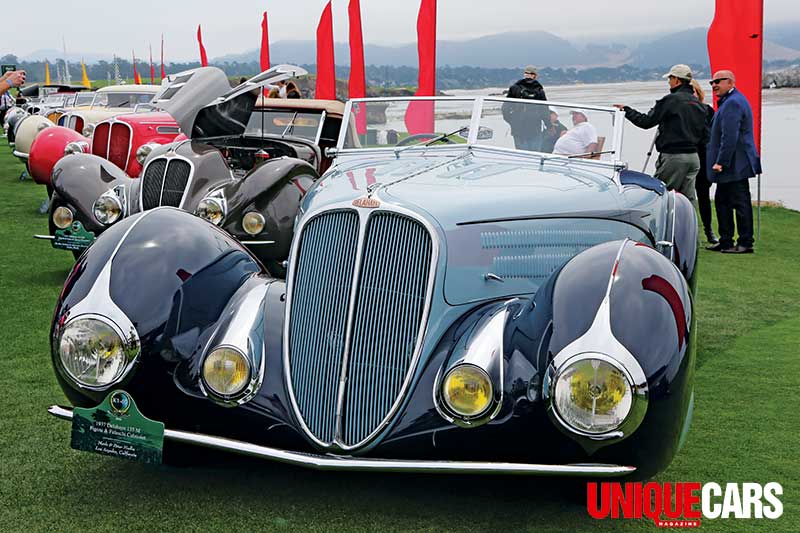 Guitarist Eric Clapton once owned the Lancia Cabriolet, declaring it to be "the most fun I've had off stage and out of bed." Pininfarina later purchased the car for its collection and it remained there for decades.It included a power top, curved side glass windows and unusual basket-woven trim. One of only six built, Mattei spent about six years restoring the rare Lancia. Other final nominees for Best in Show included a 1938 Delahaye 165 Figoni & Falaschi Cabriolet and a 1931 Stutz DV-32 LeBaron Convertible Victoria. So exalted is this event it is almost devoid of reality and so I received a brief glimpse into another world.
Meet a Chief Judge
Netherlands Honorary Consul in Seattle Peter Hageman is the Chief Class Judge at the Pebble Beach Concours d'Elegance for Pre-War and Post-War Preservation. An avid collector of vintage Bentleys and racing Ducatis, Peter inherited his love of vintage cars from his father, acquiring his first car, a 1927 Packard, when he was just thirteen years old. The preservation category is relatively new, only added in 2007. "We see original cars as a document of history," says Peter, "If they have been modified or changed or restored, it modifies the story. Still, many of the top US collectors continue to put a higher value on flawlessly restored models, while the European market has long shown greater favour to time-worn cars."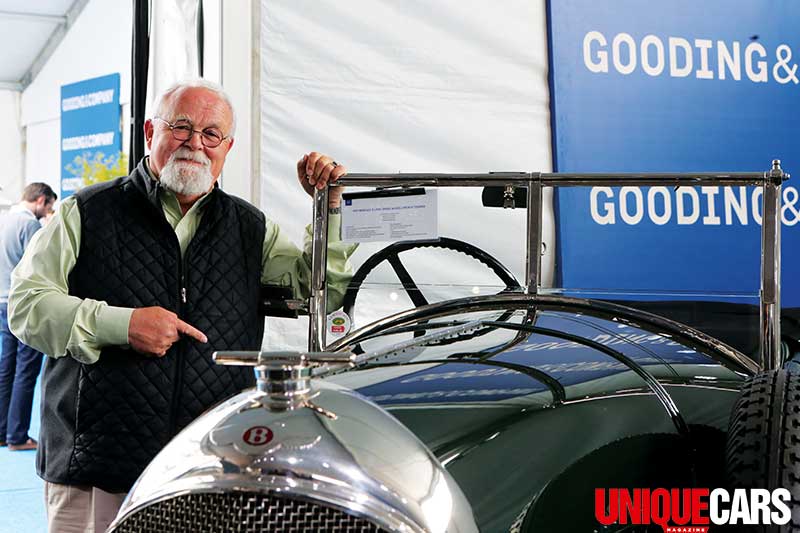 But Peter goes on to say with a hint of satisfaction that the growing preservation movement in the United States suggested a diminishing gap between Old World sophistication and New World glitz. "There are people who like wools and leathers, and then those who like chrome and glass," he said. "Europeans have more of a sense of old streets, old buildings, and old furniture. Europeans are still quite ahead of us in many ways. But there are signs of things changing when original unrestored vehicles now achieve more at auction than extensively restored examples."
The Auctions
Pebble Beach is much more than a Concours d'Elegance, with other activities including concept car displays, lectures, classic car racing at Laguna Seca, and auctions. The auctions are huge, headed by the official Gooding event on Saturday and Sunday evening. Gooding sold more than US$129 million of cars, headed by a 1959 Ferrari 250 GT LWB California Spider Competizione that achieved $18,150,000 (with buyer's premium). Classic pre-war cars were also strong, an Alfa Romeo 8C managing US$11,990,000 and a Bugatti Type 55 US$10,400,000.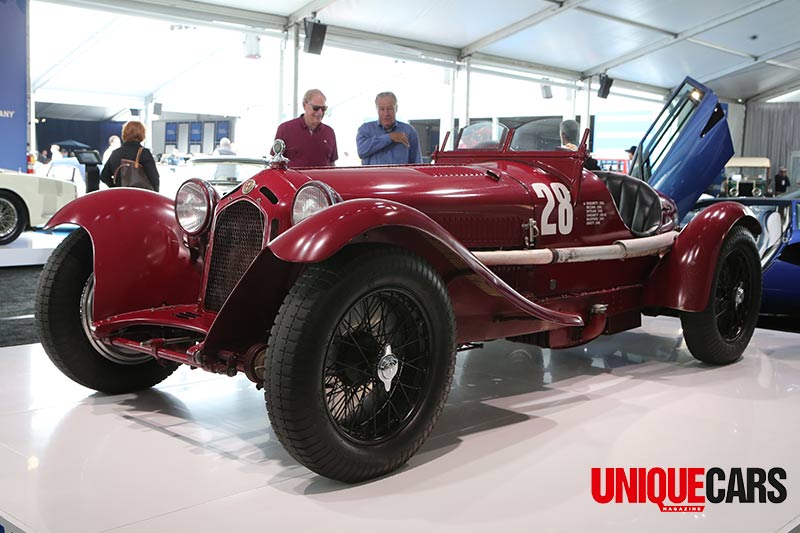 The Mecum auction was a much more frenetic affair, with 600 vehicles going under the hammer in two days for a total of US$50 million. Whereas Gooding concentrated on older classics, Mecum showcased modern Supercars, including a 949 horsepower 211-mile Ferrari La Ferrari hitting US 4,700,000. Most sales were more modest.
For example Butch Bockmier drove 1500km with a catalogue 15 restored classics to offer. He runs a restoration shop called Park Place in Bellevue, Washington, that specialises in more modern collector cars. "Things like this nitrous oxide-injected 1974 De Tomaso Pantera are so specialised you have to sell to a larger market," says Butch.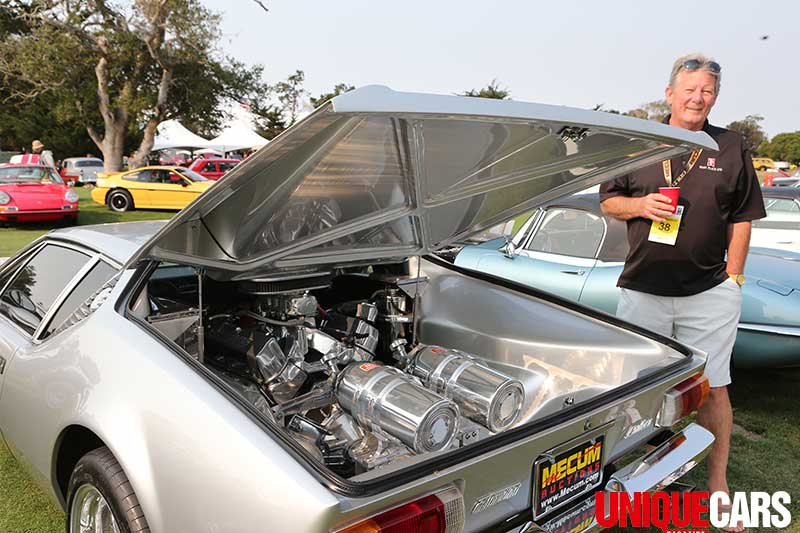 "This has been upgraded to a 427 and produces 600 horsepower."
Hewas pretty happy with the US$115,000 he managed for the De Tomaso and also had a range of restored Jaguar E-Types, 1960s Mustangs and Camaros and bug-eyed Austin-Healey Sprites.
Should you go?
This is one of those events you should probably see at least once in a lifetime. Pebble Beach itself is almost another planet, given the unthinkable sums of money washing around. However, as I mentioned earlier, there are a lot of 'sideshows' worth seeing, including auctions on a scale you'll never see in Australia, the historic race meeting at Laguna Seca and countless additional attractions.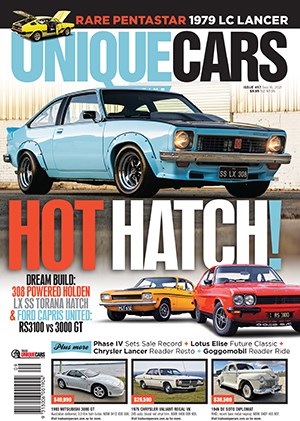 Subscribe to Unique Cars Magazine and save up to 42%
Australia's classic and muscle car bible. With stunning features, advice, market intelligence and hundreds of cars for sale.
Subscribe