Car-related Christmas gift guide
---
Christmas is just around the corner, so if you're stuck for car-related gift ideas, here's some suggestions you might want to consider
Car-related Christmas Gift Ideas
1. Shelby Mustang Guide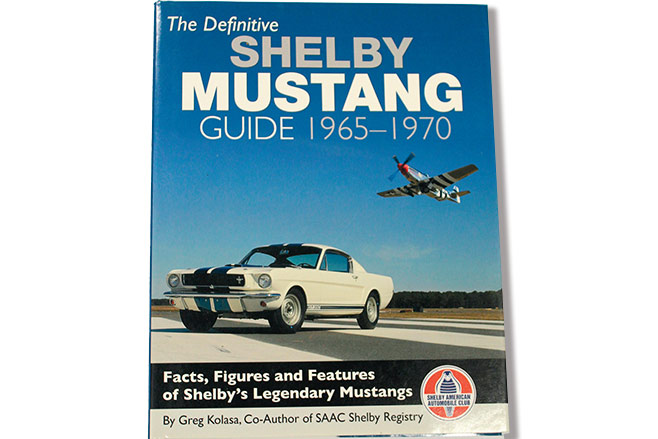 Greg Kolasa's The Definitive Shelby Mustang Guide 1965-1970 separates facts from fiction and is a must-have for anyone into the breed.
Particularly helpful are the detailed galleries of what to look for in a real one. Price is $69.95.
Head to MotorBookWorld.com.au for more info.
---
2. Book a dream ride with George Fury and Gibson Motorsport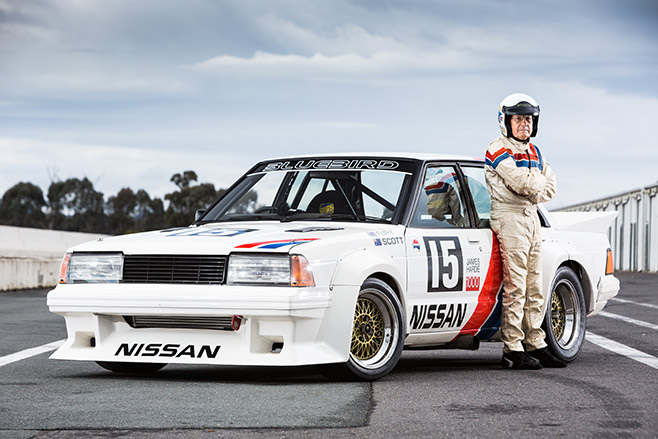 Former Australian Rally Champion and touring car contender George Fury is teaming up with his old mates at Gibson Motorsport for a very special get-together with his old Nissan Bluebird turbo, the quickest Group C ATCC race car ever around Mount Panorama. Now, you can join in.
Famous for setting that blistering pole time at Bathurst in 1984, Fury and the Bluebird gave the more fancied Fords and Holdens a nasty fright, often taking the silverware at ATCC rounds. Meet Fury and the Gibson Motorsport crew over lunch this February 12 at Sandown Raceway. The program includes your own video record of the event and costs $990 for the day, plus you can take along a guest for $100. See gibsonmotorsport.com.au/dream-ride-information/ for more info and entry form - and tell them we sent you.
---
3. Leather lather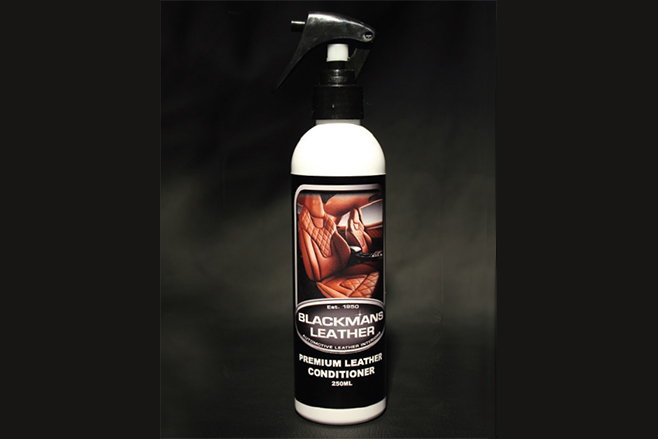 If you really want to make your car gleam, you have to protect the insides as well as the outside.
Blackmans Leather Cleaner removes smudges and stains from you pristine interior, and with no bleach you don't have to worry about discolouration! $15.00 a bottle, from blackmansleather.com.au
---
4. Leatherman Tread Bracelet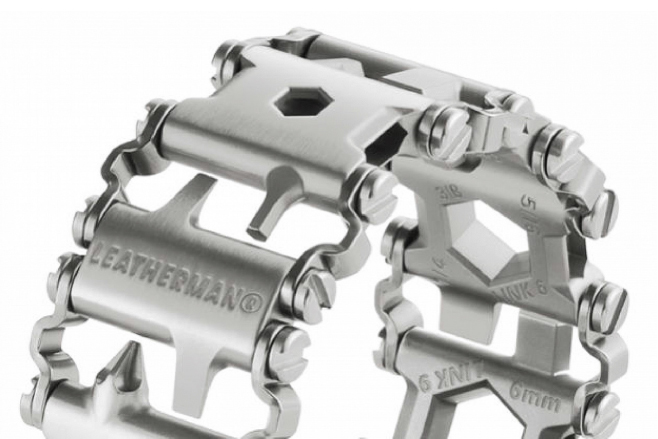 Leatherman are renowned for their innovations but this new one really takes it to another level.
The Leatherman Tread is a an adjustable bracelet, with 29 different tools, from your bog-standard Phillips and flat-head screwdriver to your Oxygen wrench and  bottle opener. Price is $165, visit www.Leatherman.com/tread-425.html for more details.
---
5. Forza Motorsport 6 for XBox One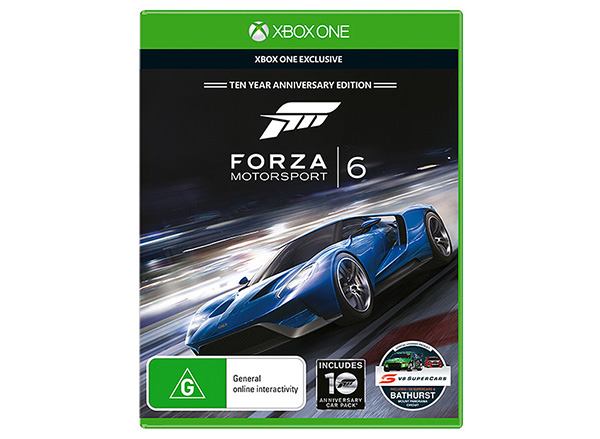 The newest Forza video game is here. If you love your motor racing in CGI form then how about the latest copy of Forza 6, for Xbox One.
With 460 cars, 26 mouth-watering racetracks and some wicked special effects like exploding tyre barriers, you'll wanna pop into your nearest gamestore and grab it.
Check out xbox.com/en-US/games/forza for more
---
6. Rolling Knee Pad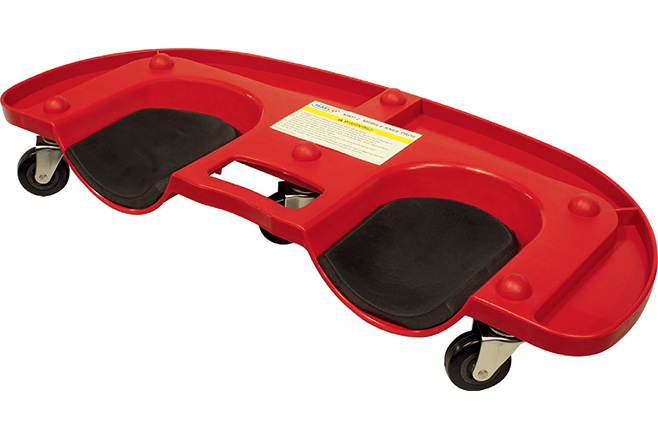 New at Hare & Forbes Machinery House is this little stroke of genius. Find six castor wheels of freedom in the man cave again with this rolling knee pad, offering a slot to plonk your tools as well.
Visit machineryhouse.com.au. For $38.00, it's a bargain!
---
7. Metal cleaner & polish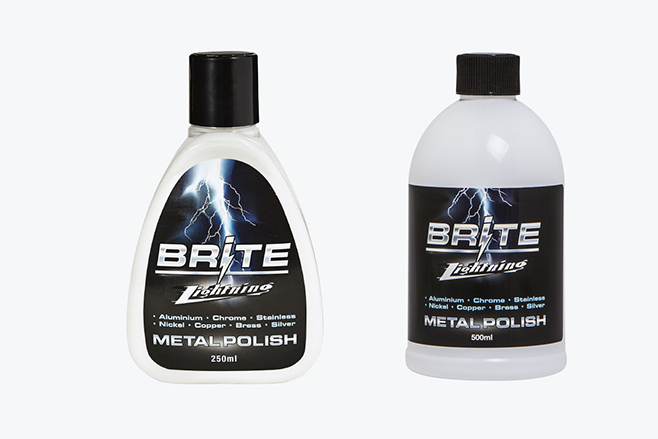 Brite Lightning is a new metal cleaning and polishing product, containing micro-crystalline wax to seal and polish alloy and protect from further oxidation.
It removes tarnish, oxidation and surface corrosion and can be used for marine, automotive, commercial and domestic jobs.
It's Australian made and owned. Available at lightningcleans.com.au for $9.95 for 250ml or $16.95 for 500ml size. Or call 03 8368 2522 for info.
---
8. Sidchrome magnetic pick up tool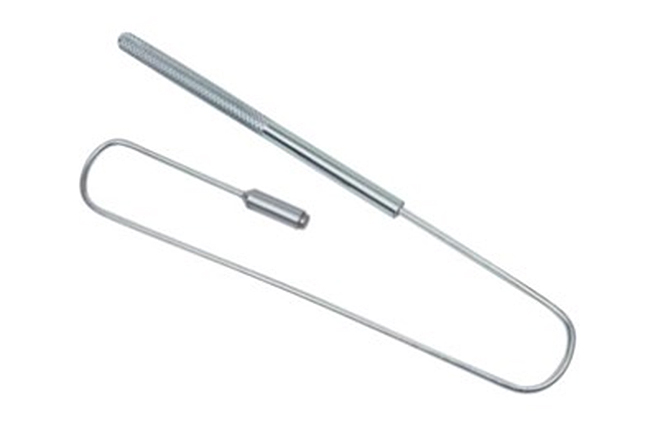 How often have you dropped a bolt or screw into the nether regions of your car and wondered how you are ever going to get it out? Imagine the next 20,000 miles on the road accompanied by a symphony of rattles caused by errant fixings, washers and driver bits.
Not good. The flexible aluminium shaft magnetic pick up tool from Sidchrome could be your saviour, able to worm its way into the most inaccessible nooks, crannies and crevices.
Go to www.sidchrome.com.au for more info.
---
9. GPS & GSM Vehicle Tracking System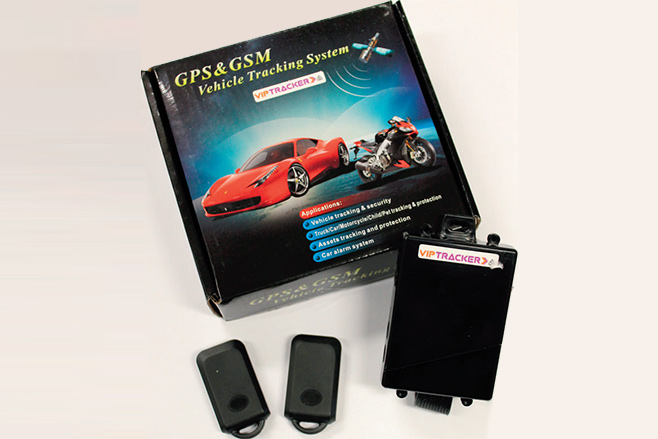 Local firm VIP Tracker offers a GPS-linked gizmo that can be attached to your car or motorcycle. Suited to 6 to 24-volt systems, it can be set to disable the vehicle and/or track its progress via your smart phone.
It weighs under 100 grams and should be pretty easy to hide out of sight.
Cost is $199 for this unit shown, or there's also a Portable Asset GPS Tracker that retails for $299.
Go to VIPtracker.com.au for more info
---
10. Heads up!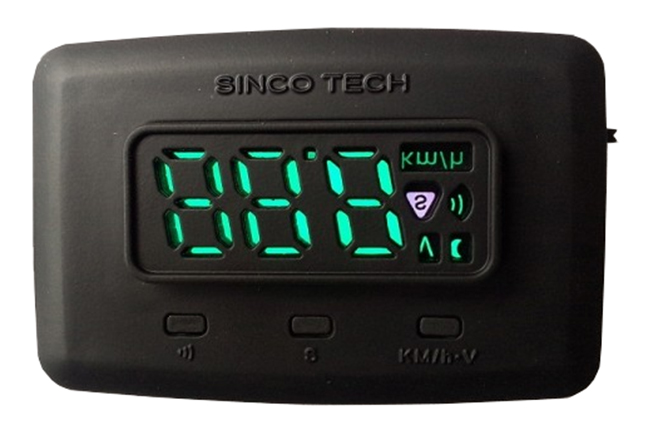 Everybody loves a head-up display, right? There's something very cool about seeing data projected onto your windscreen. Australia Sinco Tech have a budget way to achieve this, with this unit that plugs into the car's on-board diagnostics port.
See australiasincotech.com.au for more info. It's only $40.00, so it makes a decent workaround if you have an older car with a faulty speedo.
---
11. Custom-Fit Car Cover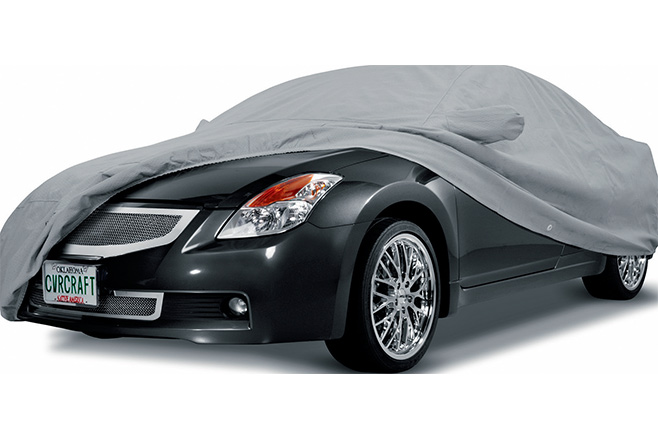 Ultraviolet light flattens your paint and destroys rubber and plastic parts over time, so anything that slows down that process is more than welcome.
NOAH custom-fit car covers feature a waterproof, breathable four-layer composite structure developed by Kimberley Clark with the soft touch necessary for today's water-based paint finishes. 
Visit their website for more products: covercraft-pacificshop.com
---
12. Retro Car Radios
Given all the trouble we go to restore the pride and joy, it seems a shame to let down the look by sticking a lairy late-model radio in the centre of the dash.
Local firm Autoware has the solution, with a wide range of retro-look radios for several popular ranges, including Ford, GM and Mopar. This one here is from a 1964 Galaxie and retails for $929.00
See autoware.com.au for the full range
Unique Cars has previously covered audio options for classic cars, you can read the full feature here.
Unique Cars magazine Value Guides
Sell your car for free right here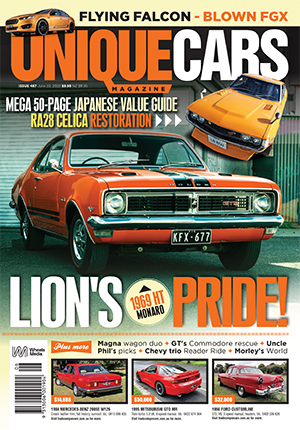 SUBSCRIBE TO UNIQUE CARS MAGAZINE
Get your monthly fix of news, reviews and stories on the greatest cars and minds in the automotive world.
Subscribe