Father's Day Gift Guide
---
We've scrounged around in the back corner of the internet for some beauty-bonzer gift ideas for Father's Day on September 6th.
Father's Day Gift Guide
NOVELTY CAR USB & COMPUTER MOUSE
Just what Dad needs! A USB stick or computer mouse of his favourite car.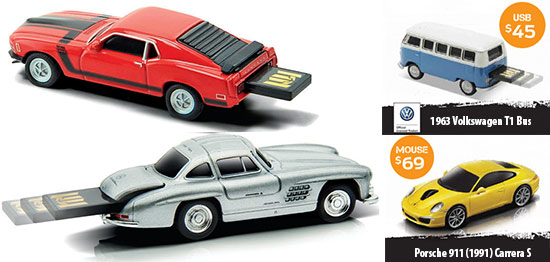 Carlections, a company based in Cheltenham, Victoria has provided the solution to all Dad's file storage/portability issues with a range of classic and modern car USBs. Or, for something else different, you can choose a car-shaped computer mouse from a range of different models.
USB:
In addition to the Mustang, Gullwing and Kombi, they've also got Porsches, Lamborghinis and Aston Martins (to name a few). The lights even flash when plugged in! 
COMPUTER MOUSE:
Choose from ten different cars within the range, including models from Chevrolet, Porsche, Alfa Romeo, Lamborghini, Jaguar, VW or Nissan.
Carlections is the sole Australian importer for Autodrive.
CONTACT:
Website: carlections.com.au
Phone: 03 9585 4111
---
ORIGINAL SIDCHROME TOOL SET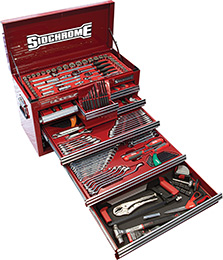 Packed to the brim with 198 tough-as-nails Sidchrome metric/AF tools, Dad will be beside himself if one of these turns up with his breakfast in bed!
The Sidchrome brilliantly designed multi-tier draw system which cascades down without tipping over and sending a hundred tools clanging (loudly) on the concrete is just the start.
The kit includes 1/4" and 3/8" drive sockets and accessories, ring end and ring and open end spanner sets as well as screwdrivers, punches, multi-grips, adjustable wrenches, plus TORX keys. 
Find more Sidchrome tools and sets, plus tool storage options at their website: www.sidchrome.com.au
---
FORD - THE MUSCLE CAR CLASSICS 1969-79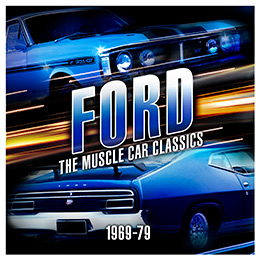 There's no doubting the incredible impact the Aussie-built Ford Falcon has had on our motoring landscape...and Dad.
Give him that story in 223 thick glossy pages of blue-blooded, hearth-thumping reading pleasure by getting his mitts on a copy of Ford: The Muscle Car Classics 1969-1979 by Rockpool Publishing - and contributed to by Mark Oastler, Ben Stewart, Joe Kenwright, Graham Howard, Luke West and Steve Normoyle.
There's every twist and turn in the iconic car maker's history from Moffat and Bathurst to RPOs and dealership woes.
You can find the book online at booktopia.com.au and Angus & Robertsons. 
---
CLUTCH KIT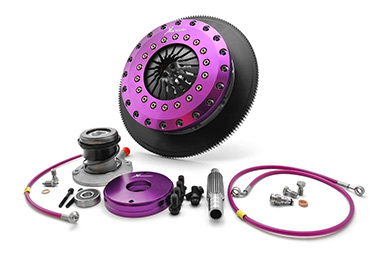 It's always a compromise hunting for the best clutch kit; a constant tug-o-war between price and quality. Then there's the more in-depth problem of durability, the ability to cope with the power, and driveability. Well Xtreme Clutch reckon they've found a solution.
Their kits come in various options including organic single plate upgrades all the way up to carbon multi-plate options for 1000hp-plus street driven vehicles.
"The carbon range of clutch kits is suited to vehicles that are putting out exceptional horsepower and torque figures and that require a light, high heat capacity clutch kit," claims Xtreme Clutch Mechanical Engineer, Stewart Furze.
If your clutch needs an upgrade then picking the right kit is a simple as visiting www.xtremeclutch.com.au or calling Xtreme Clutch on 1800-258-824.
---
LEVANTA HOIST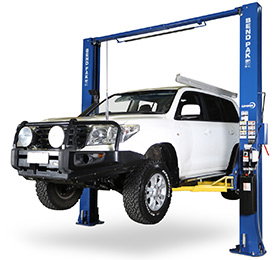 Levanta reckon their direct-drive two-post hoist offers some exceptional benefits to the traditional workshop lifter. This baby, the XPR-10, has a 4.5-tonne load capacity rating, and is suited for garages with a minimum ceiling height of 3.65 metres with an expandable top beam which accommodates wide or narrow drive-through configurations, plus a padded overhead safety shutoff bar with single safety release and an eight-piece van/4WD adaptor kit as standard.
Speaking of standards, the XPR-10 also meets Aussie and international safety standards. So, check out www.levanta.com.au for more infor or a quote, or call  1300 577 541
---
MOTHERS' CALIFORNIA GOLD ALL-CHROME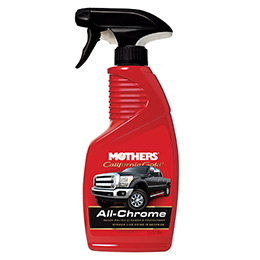 Mothers' California Gold All-Chrome is the quick and easy way to clean, polish, and protect any hard or decorative chrome finish. This claim extends to nitty gritty items like chrome plating (inside and out), PVD chrome, and even today's chromed plastics.
Just spray, wipe and buff to a brilliant shine.
Visit the website www.mothers.com for more info, stockists and other Mothers' gear for Dad, or call them on 02 8853 2900.
---
BOWDEN'S OWN THE DROP BEAR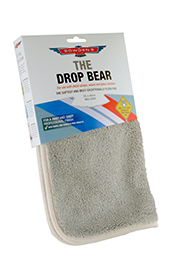 Dad will be stoked when he sees what The Drop Bear buffing/final prep cloth does for the bodywork of his beloved classic.
The Bowden mob decided long ago to make their gear to use on their own cars because "the other guys" just didn't cut it. So rest assured this curiously-named piece of Aussie-made car care will do wonders thanks to its fully-machine washable, 900 GSM single pelt fur which is 100% genuine synthesised koala fur (known to be some of the softest in the world.)
It'll leave a perfect shine without any scratching.
Visit the website here: http://www.bowdensown.com.au/drop-bear
---
PETER BROCK MANTEL CLOCK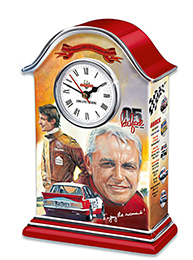 Approved by the Brock Estate, this is one literally for the mantel. It's a Peter Brock mantel clock with one of his favourite expressions, 'Enjoy the moment.'
The superb artwork is that of Greg McNeill, whose eleven works of Peter Brock have been combined to decorate the Heirloom Porcelain clock including PB's legendary race cars, as well as statistics from his career. 
They're only making 45 of these clocks, so you'll need to get in quick. They take one AA battery and come with a certificate of authenticity.
For $180 Aussie dollars you can visit www.bradford.com.au and get Dad something that really will go straight to the pool room.
---
WIRING LOOM - 1957 CHEVROLET RANGE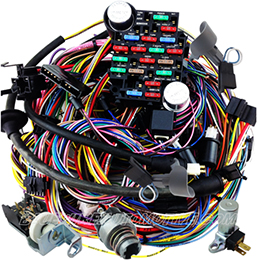 It's a well-known fact that you can see more '57 Chevs at a hot rod run than came out of the factory. So all those enthusiastic owners of one of the motoring world's most beloved shapes will be happy to hear Blue Wire Automotive have packaged an entire wiring loom for GM's 1957 Chevrolet range, in both left- and right-hand drive, ready to fit an 18-fuse 21-circuit system.
While you may have to make a few tiny modifications to right-hook cars, all the indicators, grommets, connectors and bits 'n' pieces are included.
For more info on what could be the old man's saving grace, visit www.bluewireautomotive.com, or call Sean Basford on 0422 392 797.
Or you can flick them an email at service@bluewiremotorsport.com
Unique Cars magazine Value Guides
Sell your car for free right here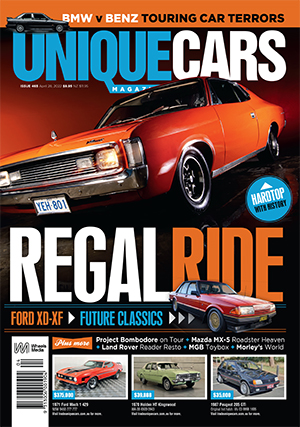 SUBSCRIBE TO UNIQUE CARS MAGAZINE
Get your monthly fix of news, reviews and stories on the greatest cars and minds in the automotive world.
Subscribe