Shannons 2014 Melbourne Late Summer Auction
---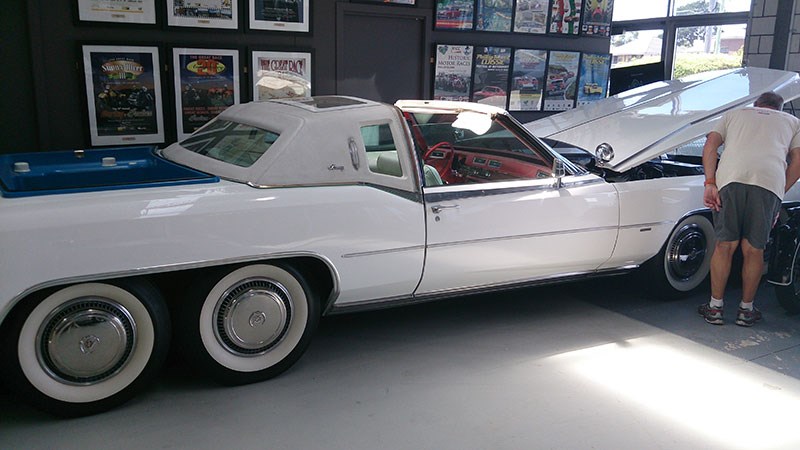 1977 Cadillac Eldorado Biarittz 'Converted' Coupe (LHD)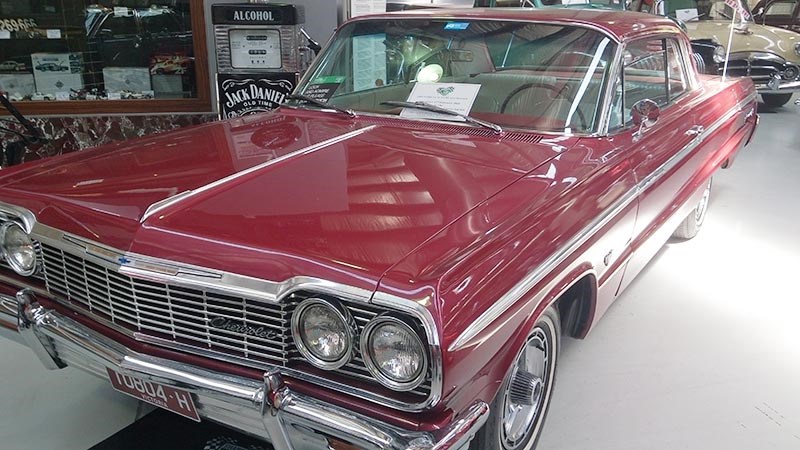 1964 Chevrolet SS Impala Coupe (LHD)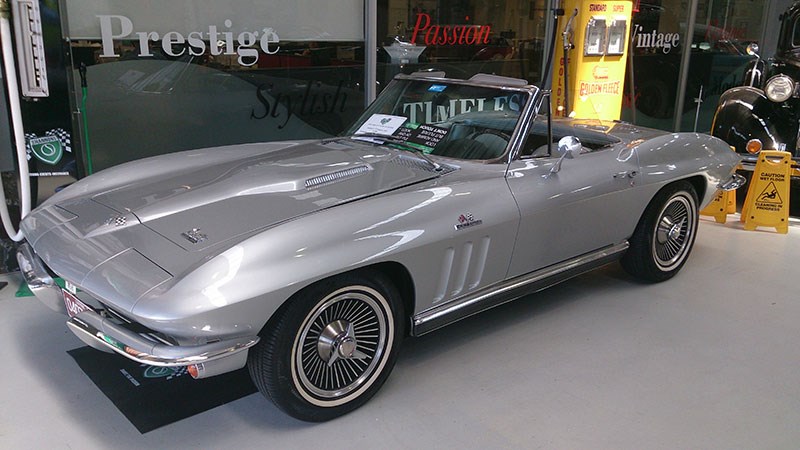 1966 Chevrolet Corvette Convertible (LHD)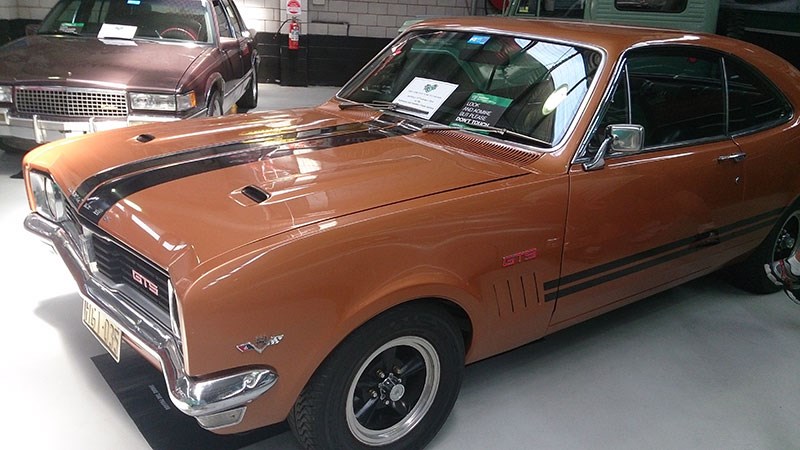 1969 Holden HT Monaro GTS 'Bathurst' Coupe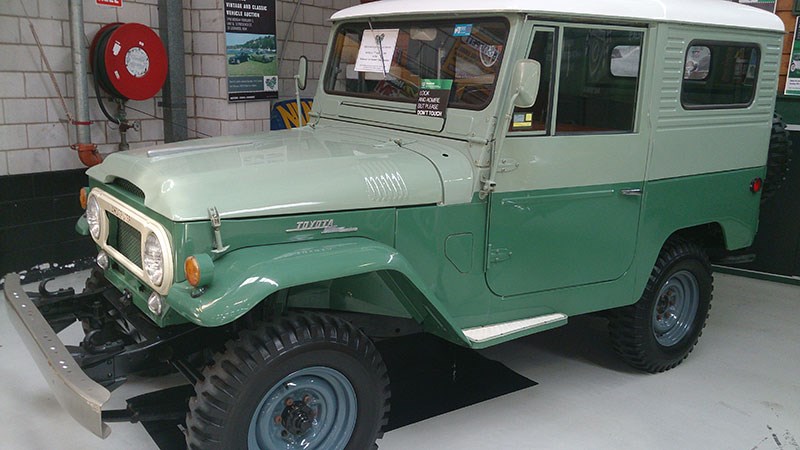 1963 Toyota FJ40 Landcruiser Wagon (SWB)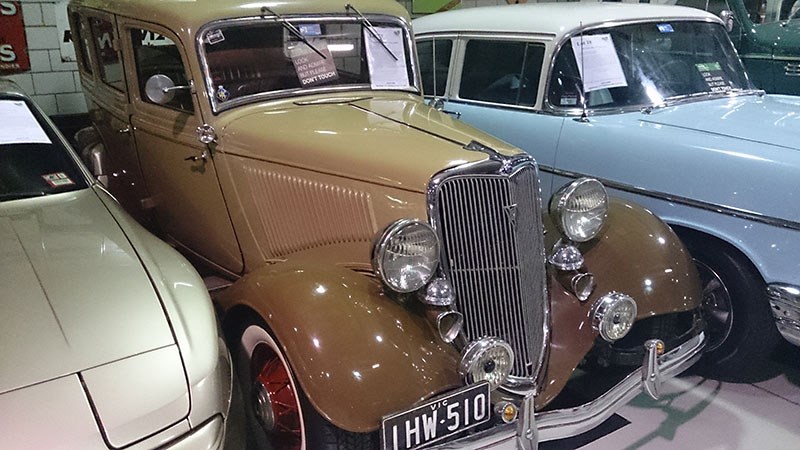 1934 Ford Hot Rod sedan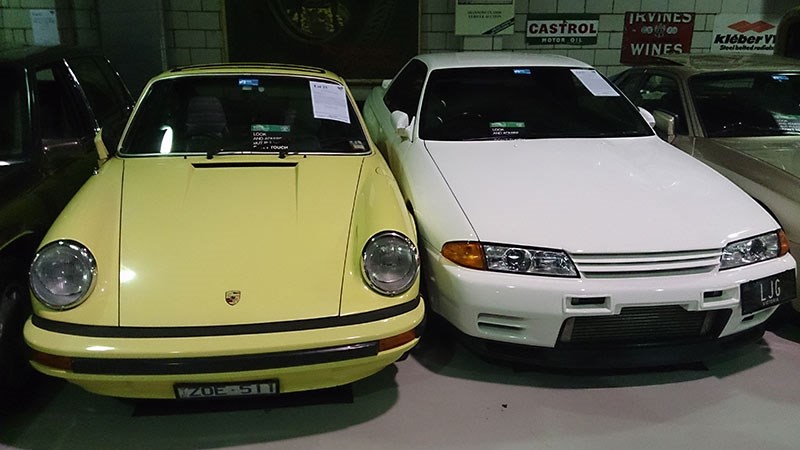 1977 Porsche 911 Coupe & 1994 Nissan Skyline R32 GT-R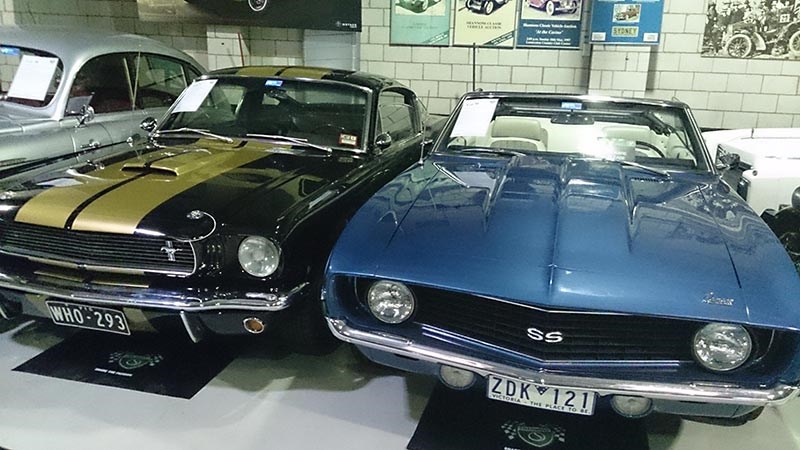 1966 Ford Mustang Shelby Hertz replica fastback (LHD) & 1969 Chevrolet Camaro 396ci Convertible (LHD)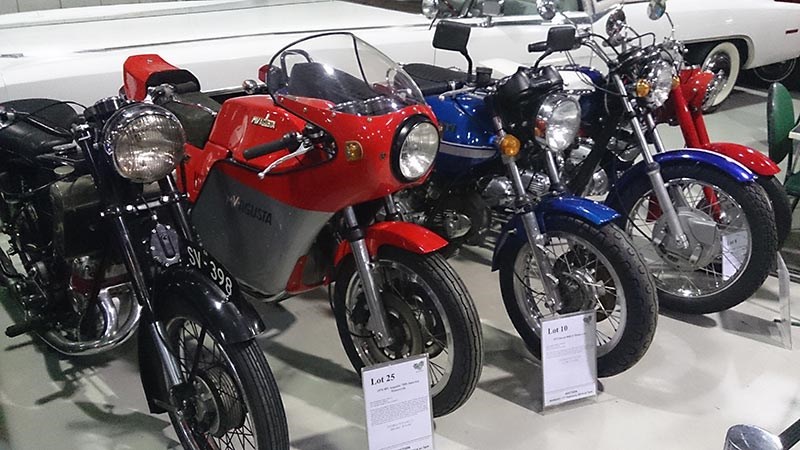 2014 Shannons Late Summer Auction

Caddy spa-car among the surprise results of Shannons Melbourne auction...
Shannons 2014 Melbourne Late Summer Auction
Last night's Shannons Late Summer Auction was full of surprises. The ugly duckling and probably one of the weirdest cars they've had to auction in a long while, the spa-and-BBQ-equipped eight-wheel 1977 Cadillac Eldorado Biarittz coupe sold, but don't think for a moment this was a hot lot straight out of the blocks. In fact it was one of the longest silences we've seen at the start of an auction lot, and you can see why. Just look at the thing! But suddenly, auctioneer Ross Johnson got a bite at $15,000. With a reserve of $24-32,000, the bids became frantic thousand-dollar bids both from the floor but mostly the phones. It eventually sold for a whopping $39,000!
Other surprises were the 1966 Corvette C2 convertible which passed for $110,000. Despite its tin-man/Wizard of Oz seat coverings, which were entirely fixable, we thought it would be a hot item, so too the 1994 R32 Skyline GT-R which also passed, but the room's mature demographic were never really going to bid for the Japanese sports car.
Probably the happiest buyers in the room were Wayne Shelton and Kirstin Gabriel from Wodonga who drove down especially for the auction and went home with their very first classic car together. They scooped up the gorgeous 1964 Chev Impala SS coupe for just $31,500. Wayne does admit he's not a mechanical wizard, however, but he's wanted one for a long time.
"It's my first classic car and have wanted that kind of car since I was young. I can do the basic mechanical work like servicing and tinkering but any serious work which it hopefully won't need, I'll take it to an expert," he says.
Kirstin was ecstatic when the gavel fell and is a little apprehensive about driving it yet.
"I'll probably be more of a passenger for a while, but we'll see," she says.
Wayne admits the couple have been quietly looking to get into the classic car scene and now that the opportunity and their situation had aligned in their favour, they weren't going to let it slip.
"We're finally in the position for take the step into getting something special, saw the opportunity to have this Impala and went for it. Being a rare SS and with the four-four speed we were very attracted. We're now planning to join the Riverina Sports Car Club back home in Wodonga so it's going to be fun."
Congratulations go to Wayne and Kirstin on their first classic car ownership; they've certainly found a pearl. The next Shannons auction is the Sydney Autumn Classic on March 3rd, 2014.
Also sold:
- 1968 Shelby Mustang GT350 convertible LHD: SOLD $177,500
- 1969 Holden HT Monaro GTS 'Bathurst' coupe: SOLD $84,000
- c1970 Bolwell Nagari coupe: SOLD $55,000
- 1966 Ford Mustang Shelby Hertz replica fastback LHD: SOLD $41,500
- 1969 Chevrolet Camaro 396ci convertible LHD: SOLD $41,000
- 1977 Porsche 911 coupe: SOLD $36,000
- 1946 Chevrolet utility pickup RHD: SOLD $25,000
- 1974 Mercedes-Benz 450SL convertible: SOLD $20,500
- 1950 Studebaker Champion 'Bullet Nose' sedan: SOLD $19,000
- 1964 Triumph TR4 'Surrey Top' coupe: SOLD $16,000
- 1970 Falcon XW Fairmont V8 sedan: SOLD $15,500
- 1963 Fiat 600D: SOLD $10,000
- 1989 Cadillac DeVille sedan LHD: SOLD $1,000
>> View all results from the 2014 Shannons Melbourne Late Summer Classic Auction
Unique Cars magazine Value Guides
Sell your car for free right here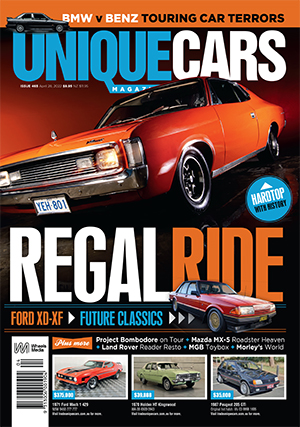 SUBSCRIBE TO UNIQUE CARS MAGAZINE
Get your monthly fix of news, reviews and stories on the greatest cars and minds in the automotive world.
Subscribe