Euro Sports Car Classics in Shannons Sydney Autumn Sale 2014
---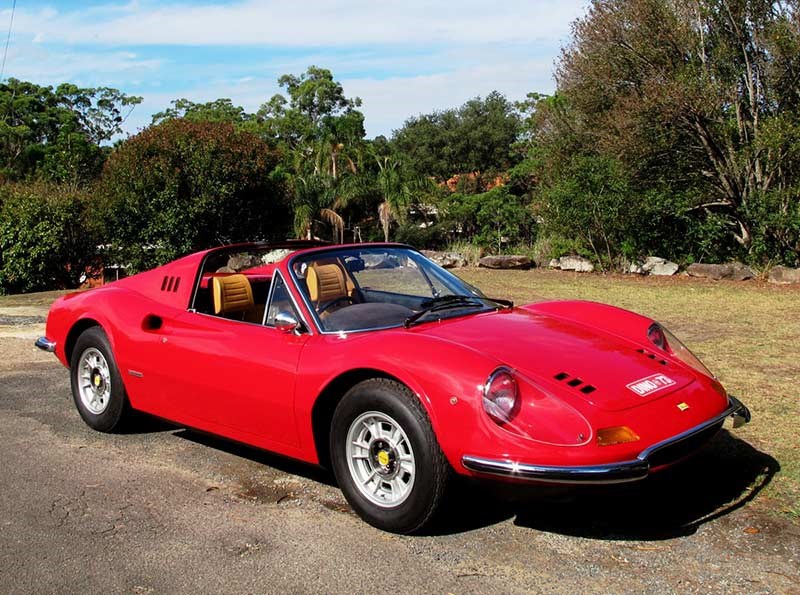 1973 Ferrari 246 Dino GTS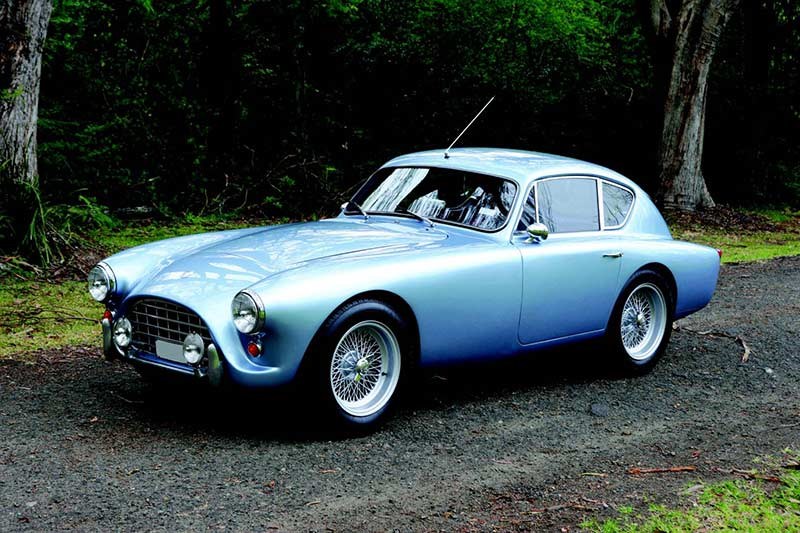 1960 AC Aceca - Bristol Coupe (RHD)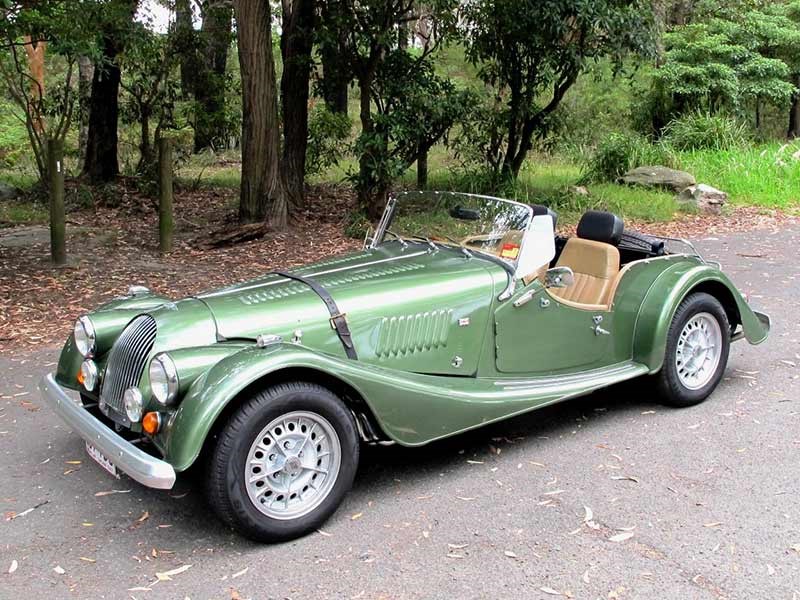 1984 Morgan Plus 8 Roadster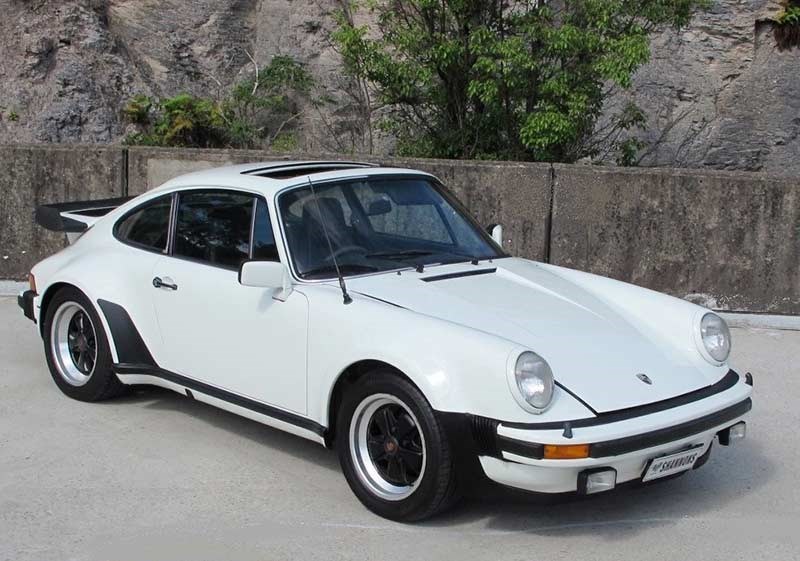 1979 Porsche 930 Turbo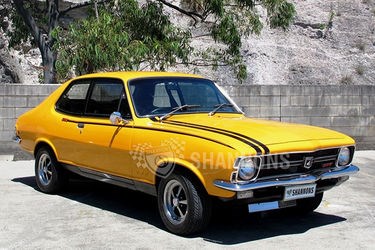 1970 Holden LC Torana GTR Coupe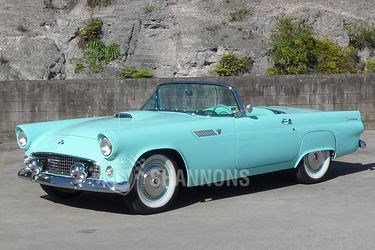 1955 Ford Thunderbird Convertible (LHD)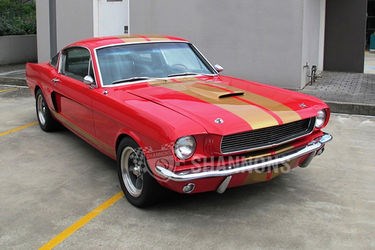 1966 Shelby Mustang GT350 Hertz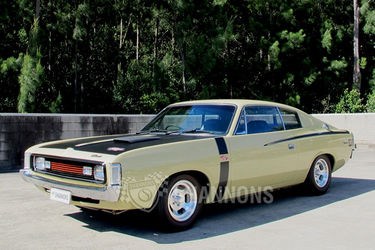 1971 Chrysler VH Valiant E38 'Big Tank' Charger Coupe

Rare European exotics head the line-up for Shannons Sydney Autumn Classic Auction
Shannons Sydney Autumn Sale 2014
Shannons' 2014 Sydney Autumn Classic Auction will be held at its St Leonards premises on Monday, 3 March. Heading the line-up of 84 auction lots is a number of rare and classic European cars plus Aussie and US muscle cars, motoring memorabilia, 23 classic motorcycles, plus 23 number plates.
Some highlights of the upcoming auction include:
1973 Ferrari 246 Dino GTS
At the high-end of the auction listing is a Ferrari 246 Dino GTS (RHD) in trademark Rosso Corsa with tan leather interior. The car was originally delivered to England in 1973 then bought by a collector in Japan in 1990. For the following 18 years, it is believed to have travelled just 160 miles. The current owner purchased the car in 2008 after a worldwide search for the best available Dino 246 GTS.
Shannons believe this to be one of the nicest examples of this model on the market and expect it to attract international interest in the $290,000-$330,000 range.
1960 AC Aceca - Bristol Coupe (RHD)
The AC Ace and its sleek coupe variant the Aceca have become increasingly sought after by collectors - particularly in Bristol-powered form. Shannons say this car has been restored to a very high standard. In the process, the car was fitted with a slightly larger 2.2-litre Type 110 engine from a later model Bristol 406 and has been repainted from its original red colour to Silver Blue. The guiding range is $160,000-$175,000.
1984 Morgan Plus 8 Roadster
Shannons list this Morgan Plus 8 Roadster as well maintained, nicely original and in ready-to-enjoy condition. The car arrived in Australia in 2002 and is described to be in first-class mechanical condition.
Because of its collectability - they were hand-built, in small numbers - and mechanical condition, Shannons believe it will sell in the $60,000-$65,000 range.
1979 Porsche 930 Turbo
Believed to be a two-owner vehicle, this Australian-delivered and very original 1979 Porsche Turbo 3.3-litre Coupe comes from a small private collection. Listed with no reserve, Shannons believe the Porsche Turbo to sell in the $45,000-$55,000 range, with no reserve.
1966 Shelby Mustang GT350 Hertz
Guiding range: $170,000-$190,000
This Shelby Mustang was recently imported into Australia and is described as a fine example of Carroll Shelby's 'Rent-a-Racer' - perfect as a show car or weekend cruising. Shannons say this car is in excellent condition throughout, with lovely paint, detailed engine bay and an exceptionally clean interior.
1971 Chrysler VH Valiant E38 'Big Tank' Charger Coupe
Guiding range: $100,000-$115,000.
One of just six originally painted in the standout 'Blonde Olive' colour, this restored Valiant E38 is described as a great example of Chrysler's E38 muscle car.
More:
1969 Holden HT Brougham Sedan. Guiding range $8000-$12,000 – no reserve
1970 Holden LC Torana GTR Coupe. Guiding range $32,000-$38,000
1974 Holden LH Torana SL/R 5000 L34 (replica). Guiding range: $40,000 - $50,000
1963 Holden EJ Standard. Guiding range $8000-$12,000 – no reserve
1965 Ford XP Falcon Sedan. Guiding range $12,000-$15,000 – no reserve
2002 Ford GT40 Replica. Guiding range $75,000-$85,000
1955 Ford Thunderbird Convertible (LHD). Guiding range $48,000-$56,000
1968 Morris Mini Cooper S Mk1. Guiding range $16,000-$20,000
1952 MG TD Roadster. Guiding range $28,000-$32,000
1928 Stutz BB Splendid Safety Sedan. Guiding range $75,000-$85,000
1968 Mercedes-Benz 250SL Convertible. Guiding range $45,000-$55,000
1989 BMW 635CSi Coupe. Guiding range: $12,000 - $15,000 - no reserve
1967 Lotus Elan S3 Coupe. Guiding range: $20,000-$25,000 - no reserve
To see the full auction listing, visit the Shannsons website: http://www.shannons.com.au/auctions/view/current/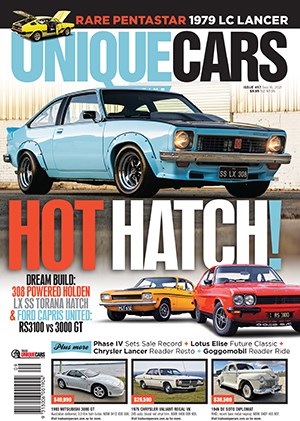 Subscribe to Unique Cars Magazine and save up to 42%
Australia's classic and muscle car bible. With stunning features, advice, market intelligence and hundreds of cars for sale.
Subscribe