2013 Shannons Melbourne Summer Classic Auction
---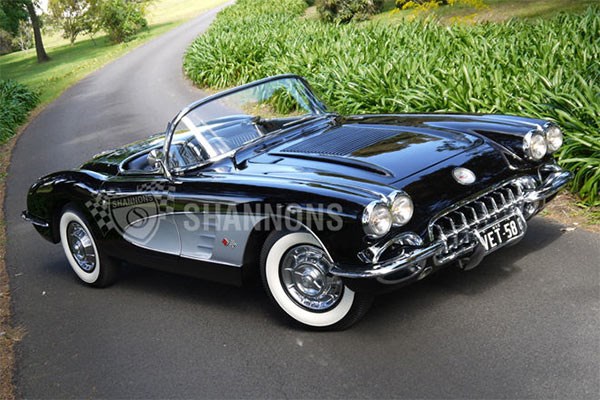 1958 Chevrolet Corvette RHD Roadster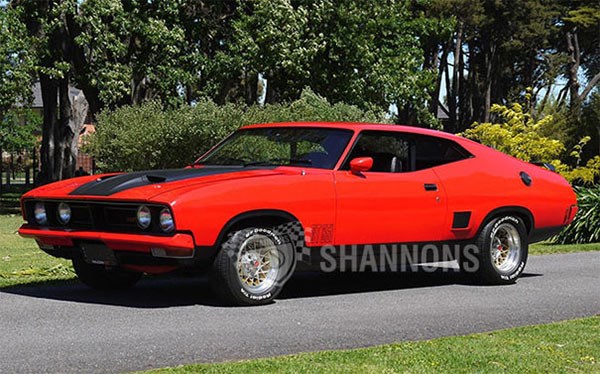 1975 Ford XB Falcon 'GT Replica' Coupe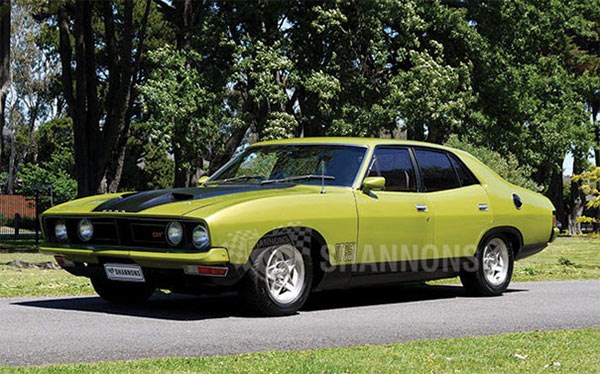 1975 Ford XB Falcon GT Sedan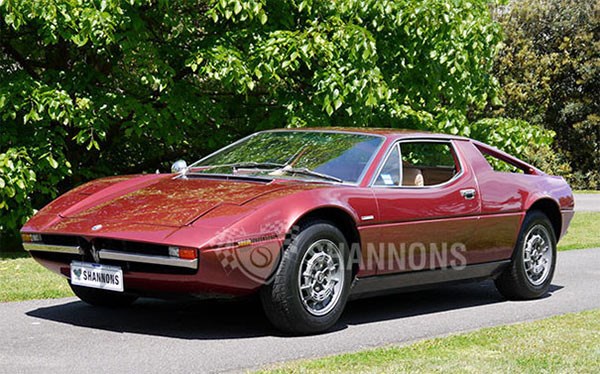 1975 Maserati Merak Coupe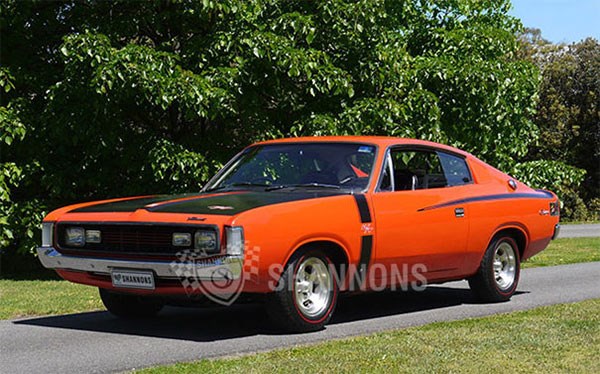 1971 Chrylser VH Valiant E38 Charger Coupe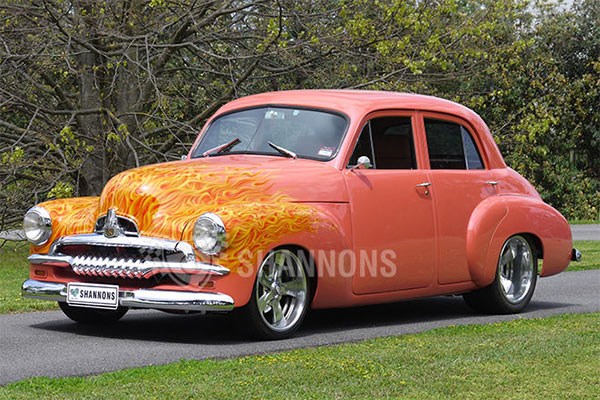 1953 Holden FJ Modified 'Street Machine' Sedan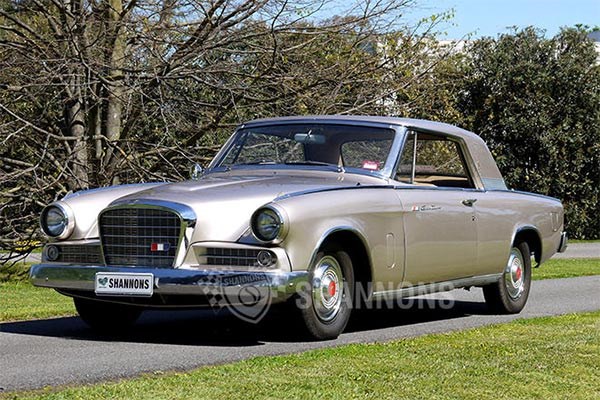 1963 Studebaker GT Hawk Coupe (RHD)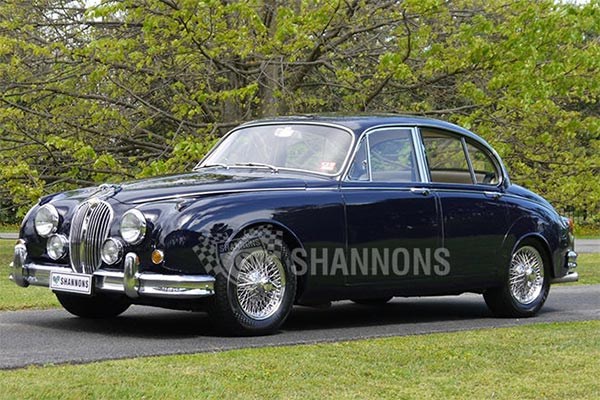 1964 Jaguar Mk II '4.2 Improved' Saloon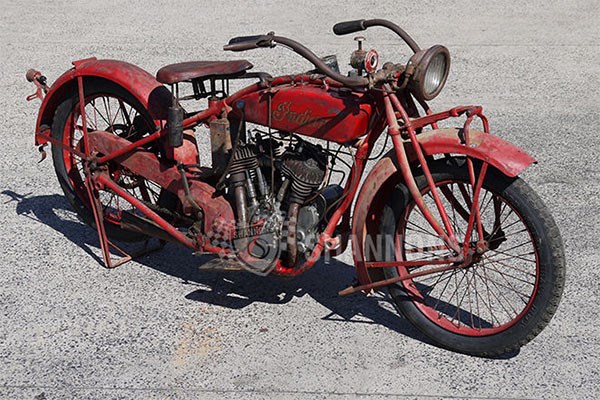 c1923 Indian Chief 1000cc Motorcycle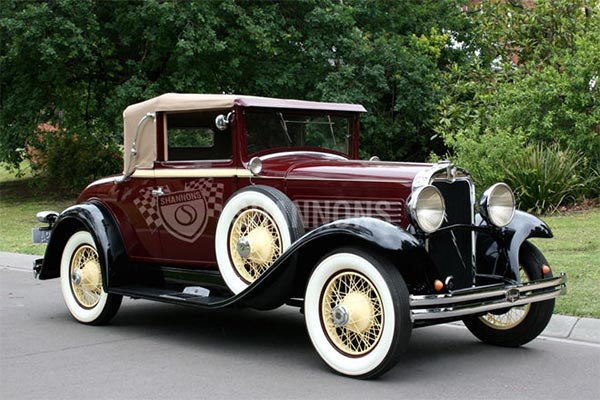 1929 Marmon Roosevelt 'Straight 8' Collapsible Coupe (RHD)

Classics, muscle cars and a celebrity-owned Maserati go under the hammer in Melbourne
2013 Shannons Melbourne Summer Classic Auction
An immaculate, fully restored 1958 Chevrolet Corvette RHD Roadster was the top seller at the recent Shannons Melbourne Summer Classic Auction, bringing $100,000. Held at Shannons' Cheltenham premises, the auction took place on Monday, 2nd December.
With a total of 69 lots on offer, the listings included 39 vehicles and 30 items of auto memborabilia. Vehicles ranged in age from vintage - including two 1929 Marmon straight-eights - to more modern muscle including a 1993 Dodge Viper RT/10 Roadster (passed in) and a 1996 Cobra Replica (Sold for $36,000). Memborabilia included posters, petrol pumps, drive-in speakers and a USA parking meter.
Shannons labelled the line-up of desirable Australian muscle cars "both real and unreal". Included in the "real" muscle was a 1971 Chrysler VH Valiant E38 R/T Charger Coupe in Hemi Orange and with matching numbers (passed in with a guiding range of $75,000 - $85,000) and a 1975 Ford XB Falcon GT automatic sedan - finished in a rare factory colour of Frosted Lime Metallic and believed to have had just four owners from new - which sold for $33,000.
Among the 'unreal' muscle cars was a "nicely-executed" 1975 Ford XB Falcon 'GT Tribute' Coupe which sold for $39,000. Described by Shannons as having "all the looks and performance of a real XB GT but not the hefty price tag", the XB Falcon was restored to GT specifications with a 351ci V8 and 4-speed manual gearbox, then finished in a stand-out 'Guards Red' colour, complete with Hotwire mags.
Most colourful on the night was Lot 15, a 1953 Holden FJ Modified 'Street Machine' Sedan coloured in Pearl Peach with matching interior. A professionally-built cutom FJ show car, it was former 'Street Machine of the Year' in 1996. With a guiding range of $48,000 - $54,000, the head-turning FJ was passed in.
Results of the items we previewed on our facebook gallery at the auction (view here) are as follows:
- 1985 BMW 323i 4-door sedan: Sold $2000
- 1992 BMW 735iL E32 Saloon: Sold $4000
- 1966 fully-restored Ford Falcon XP Futura Coupe: Sold $24,500
- 1973 Datsun 1200 Station Wagon: Sold $2400
- 1968 Chevrolet Impala 4-door: Sold $16,000
- 1985 Mercedes-Benz 500SEC Coupe: Passed in
- 1999 Daimler Super 8 'Supercharged' Saloon: Sold $31,000
- 1929 Marmon Roosevelt 'Straight 8' Collapsible Coupe (RHD): Passed in
- 1962 Rolls-Royce Silver Cloud II Saloon: Sold $30,500
- Wayne AS70 petrol pump in Shell Livery: Sold $4000
- 1993 Dodge Viper RT/10 Roadster (RHD): Passed in
- 2011 V8 Supercar bonnet, TeamVodafone #888 signed by Craig Lowndes: Sold $1550
- 1951 Ford F1 'Modified' Pick-up (LHD): Sold $29,000
- 1967 Jaguar E-Type 4.2 Series 1 Coupe (LHD): Passed in
- 1963 Studebaker GT Hawk Coupe (RHD): Sold $43,000 (estimate was $15,000 - $20,000)
Also featured on the night was a metallic burgundy 1975 Maserati Merak Coupe owned by Spiderbait singer-drummer Kram - aka Mark Maher - which sold for $50,000.
Other vehicles included a 1970 Holden HT GTS Monaro 186S Coupe which passed in (guiding range $48,000 - $56,000), a restored and upgraded 1964 Jaguar Mk II '4.2 Improved' Saloon which sold for $43,000 (exceeding its guiding range of $32,000 - $38,000), a restored 1967 Lotus Elan S3 SE Roadster which sold for $35,000 and a 1935 Packard Super Eight RHD Sedan which sold for $61,500.
The two motorcycles auctioned included a mostly-original 1923 Indian Chief 1000cc with incomplete sidecar frame and body, which sold for $36,000 and a 1995 BMW R25/3 250cc which was passed in.
All auction results and up-coming auctions can be viewed at www.shannons.com.au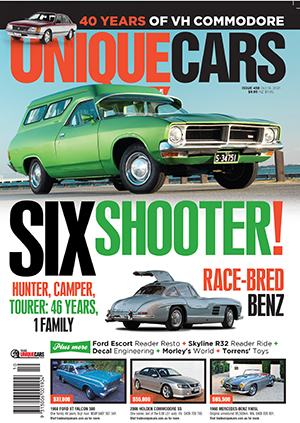 Subscribe to Unique Cars Magazine and save up to 42%
Australia's classic and muscle car bible. With stunning features, advice, market intelligence and hundreds of cars for sale.
Subscribe