2013 Shannons Melbourne Autumn Classic Auction
---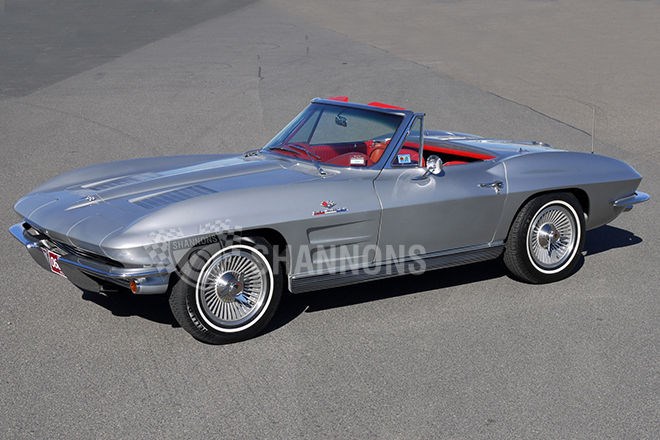 1963 Chevrolet Corvette Stingray 'Fuelie' Convertible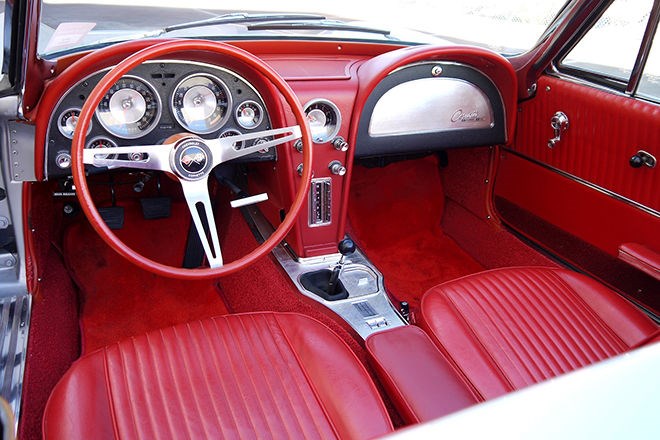 1963 Chevrolet Corvette Stingray 'Fuelie' Convertible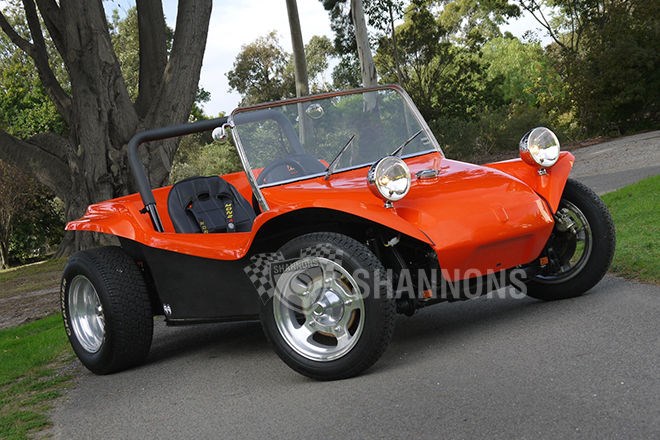 1972 Volskwagen Manx Buggy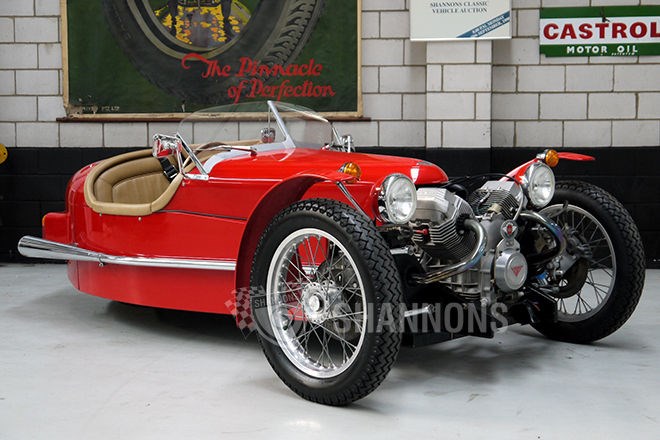 1984 Triking Morgan Replica 3 Wheeler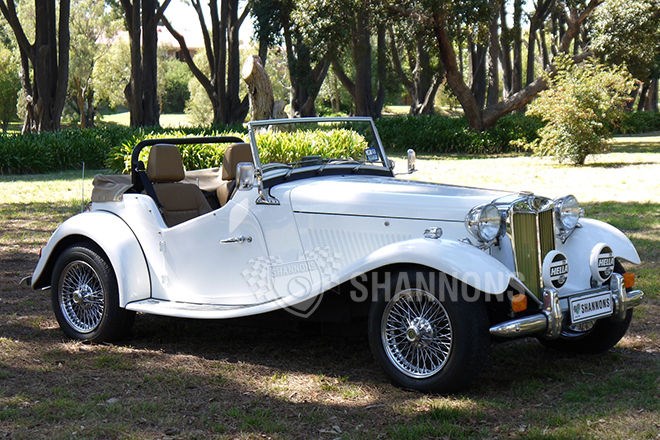 1994 TD 2000 Roadster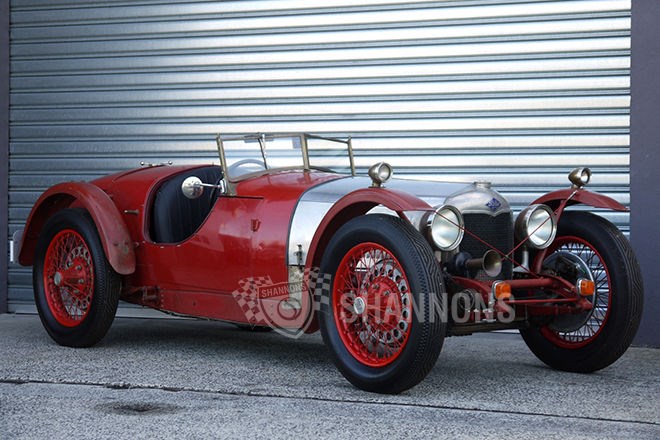 c1930 Riley 9 Brooklands Sports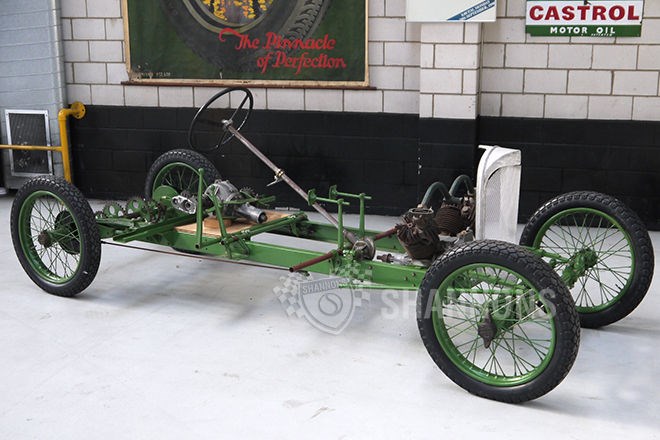 c1920s G.N. V-Twin 'Special' Rolling Chassis (project)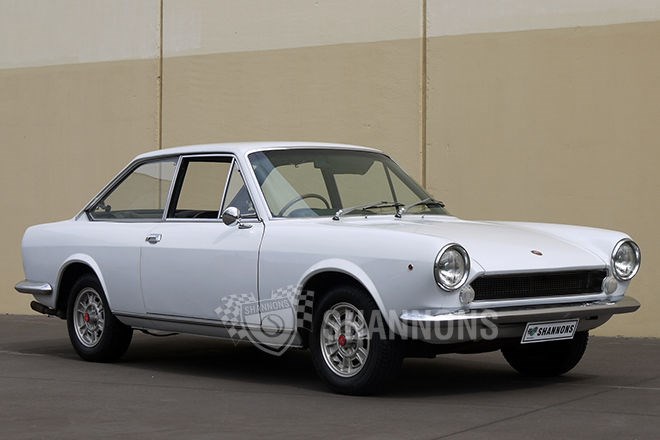 1970 Fiat 124 AC Sports Coupe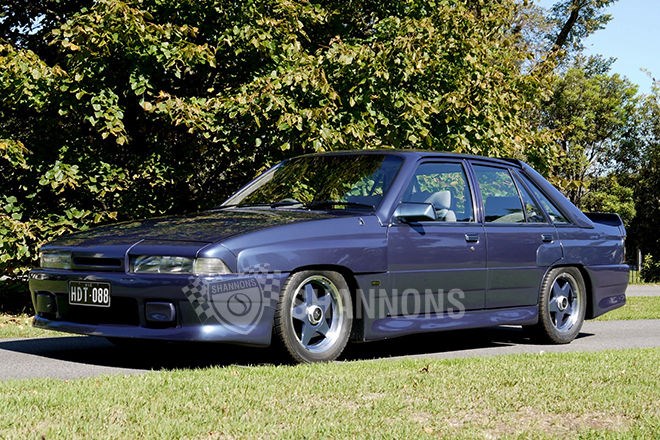 1988 Holden HDT VL Commodore Brock Director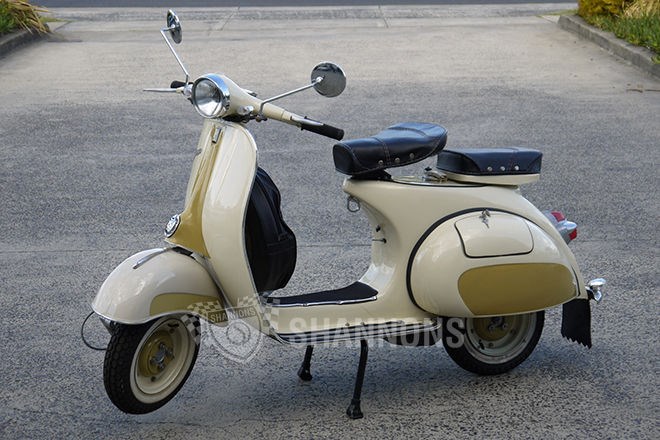 1960 Vespa 1500cc scooter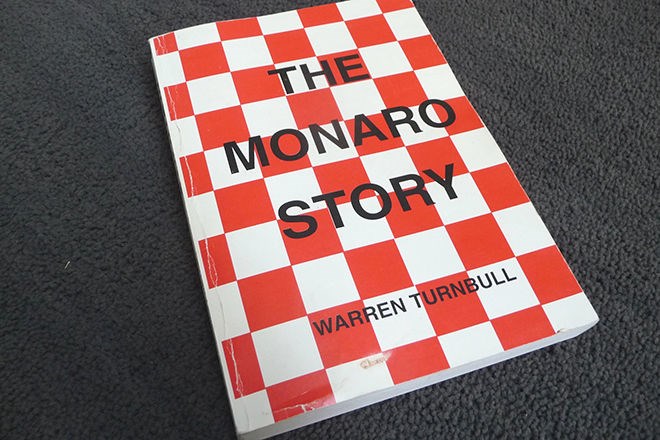 The Monaro Story

HDT, buggies, hill-climbers and roadsters under the hammer...
2013 Shannons Melbourne Autumn Classic Auction
Shannons held its 2013 Melbourne Autumn Classic Auction at its Cheltenham premises on Monday 29 April. Single-seaters, convertibles, buggies, motorcycles and a three-wheeler were all part of the 72-item line-up.
Items that sold on the night included a 1974 Ford Falcon XB GT Coupe, three-speed auto with factory sunroof for $47,500, a 1967 Ford Mustang Convertible (RHD) for $40,000, a 1970 Fiat 124 AC Sports Coupe sold for $8500 and a 1963 Morris Major Elite Saloon sold for $4000. For a more 'wind in the hair' experience, roadsters and tourers were a-plenty, with a 1994 TD 2000 Roadster selling for $27,000. At the top of the price range, a TH Schneider Tourer sold for $79,500, plus a Riley 9 Brooklands Sports and a Frazer Nash Super Sports sold for $90,000 and $92,000 respectively.
Various rolling chassis and hill-climbers sold between $10,500 and $40,000, plus a Triking Morgan Replica 3-wheeler powered by a Moto Guzzi V-Twin 850cc engine sold for $23,500.
Most colourful from the list would have to go to a well presented 1972 Volkswagen Manx Buggy which sold for $22,000. Another beach-buddy, a 1978 Leyland Mini Moke Tourer also sold for $11,250.
Passed in items included a 1963 Chevrolet Corvette Stingray 'Fuelie' Convertible, considered by some enthusiasts to be the one of the best Corvettes of all. As described by Shannons, "the new Sting Ray was futuristic, sexy and like nothing else on the road." Guiding range was $85,000 - $100,000. Also, a 1960 Holden FB Utility which had a guiding range of $25,000 - $30,000.
HDT was well represented with three models on offer, two selling within or close to their original guiding price range. A 1981 VC Commodore Brock was passed in, with a guiding range of $34,000 - $38,000. The two remaining, a 1988 VL Commodore Brock Director sold for $77,000 which was mid-range of its guiding price and a 1988 VL Group A SS Walkinshaw which sold for $58,000 - close to the opening price range guide.
From the motorcycle line-up, a c1929 Terrot HST 350cc Solo sold for $8000 and a coffee & cream coloured 1960 Vespa 1500cc scooter sold for $4250. However, most of the classic motorcycles were passed in, including a 1966 BMW R60/2 600cc Solo ($7000-$10000 guiding range), 1950 BSA Star Twin 500cc Solo ($12,000 - $15,000 range), 1935 Levis Twin Port Sport 350cc Solo ($12,000 - $16,000 range) and a 1931 Douglas 350cc Solo ($15,000 - $18,000 range).
Among various number plates with selling prices ranging from $500 to $60,000, model cars and other items on offer, there was also The Monaro Story book, by Ben Steward and Warren Turbull which sold for $700.
The next Shannons auction will be held in Sydney, scheduled for 6 May, 2013 at its St Leonards premises.
For further auction information, contact:
National Auction Manager: Christophe Boribon on (03) 8588 0866. Or the Sydney office: Ian Clayton (02) 8019 4180 or Stuart Roberts (02) 8019 4179.
For detailed lot descriptions or to view the catalogue, visit www.shannons.com.au
All lots are available for viewing at the Shannons showroom, 65 Reserve Road, St Leonards prior to the auction, visit the website for opening days and times and to view the catalogue.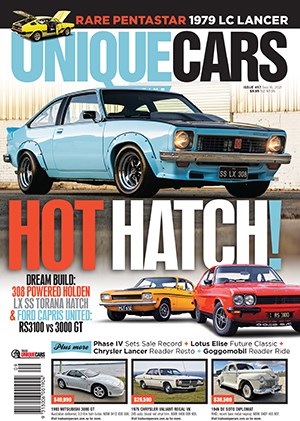 Subscribe to Unique Cars Magazine and save up to 42%
Australia's classic and muscle car bible. With stunning features, advice, market intelligence and hundreds of cars for sale.
Subscribe