Nobuhiro Tajima smashes Pikes Peak record
---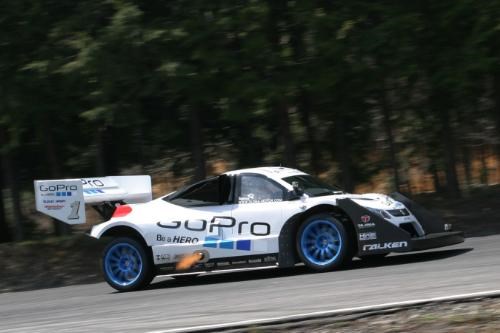 Nobuhiro Tajima smashes Pikes Peak record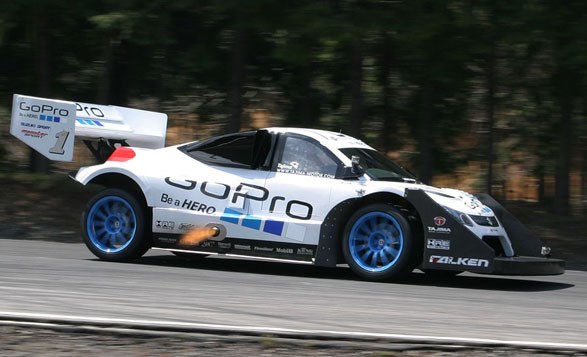 Nobuhiro Tajima smashes Pikes Peak record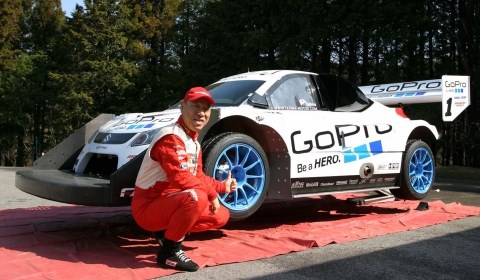 Nobuhiro Tajima smashes Pikes Peak record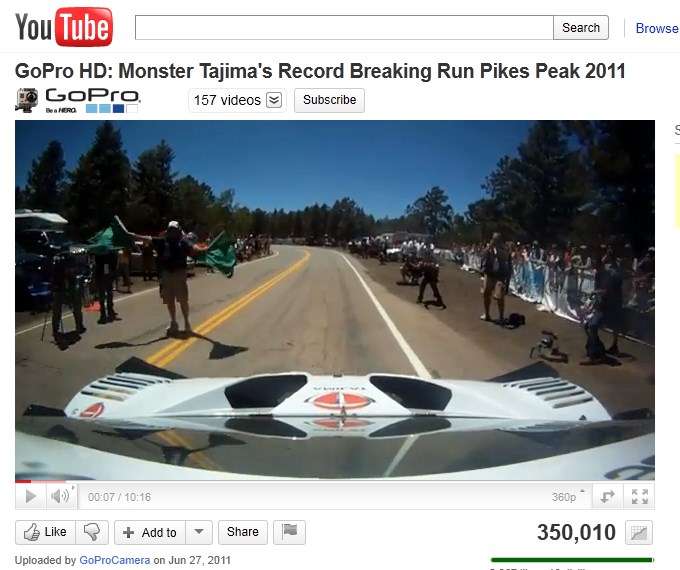 Nobuhiro Tajima smashes Pikes Peak record
Suzuki SX4 sets new parameters at the iconic Pikes Peak. Watch the video here.
Nobuhiro Tajima smashes Pikes Peak record
[July 2011] The fabled "10-minute barrier" in the Pikes Peak International Hill Climb has been under attack for years. Today it finally gave way as veteran driver Nobuhiro "Monster" Tajima drove his hopped-up Suzuki SX4 Hill Climb Special with more than 900 horsepower up the 12.42-mile mountain race course in 9 minutes, 51 seconds.
In 2007 Tajima set the previous record of 10 minutes, one second - painfully close to a sub-10-minute run. That year's performance seemed to indicate the barrier would fall soon - perhaps the following year. But people familiar with the Pikes Peak contest know that past performance is no guarantee of future results. When Rod Millen set a record of 10 minutes, four seconds in 1994, it wound up standing for 13 years.
The hill climb is a time trial, with vehicles leaving the starting line one at a time and racing against the clock.  The course starts at 9,390 feet and finishes at the 14,110 foot summit. As the racers climb higher the thinning air degrades their reflexes and their vehicles' horsepower.
Many variables affect racers at Pikes Peak, from temperature, wind and precipitation to variations in the racing surface. Conditions often change significantly as the day unfolds, handing advantages to some competitors while making life more difficult for others.
The road, which includes dirt, gravel and pavement, can also deal out surprises. One might think hard pavement is always faster than loose dirt and gravel. And with more of the road paved since last year, some predicted all competitors would be faster and perhaps more than one would finish under 10 minutes in this year's 89th annual running of the Colorado Springs race.
But if the pavement made Tajima's run any easier, it didn't seem to help his rivals. Rhys Millen, a longtime racer and also a Pikes Peak favorite - and son of former record-holder Rod - finished second in 10:09.24. Of course, his top-notch time would have won the race in may other years, but now it suddenly seems kind of slow.
Unique Cars magazine Value Guides
Sell your car for free right here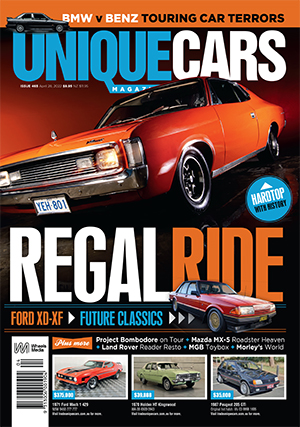 SUBSCRIBE TO UNIQUE CARS MAGAZINE
Get your monthly fix of news, reviews and stories on the greatest cars and minds in the automotive world.
Subscribe