Maserati Tipo 61 'Birdcage' review - flashback
---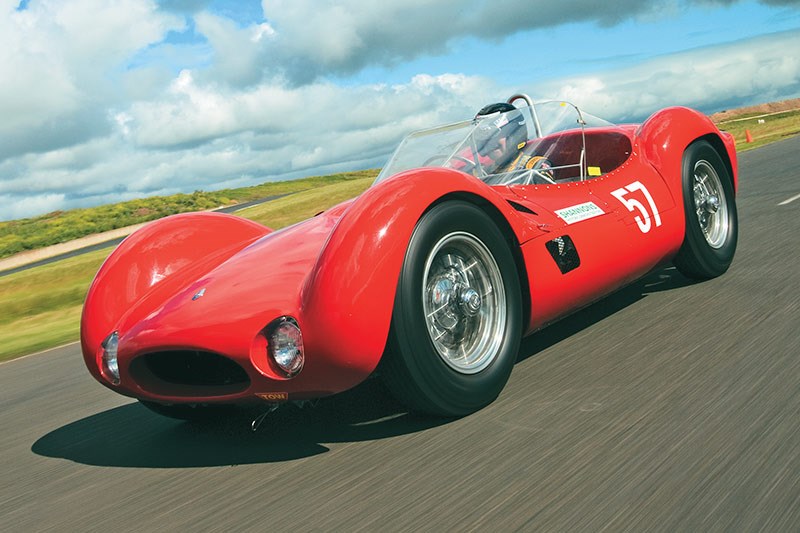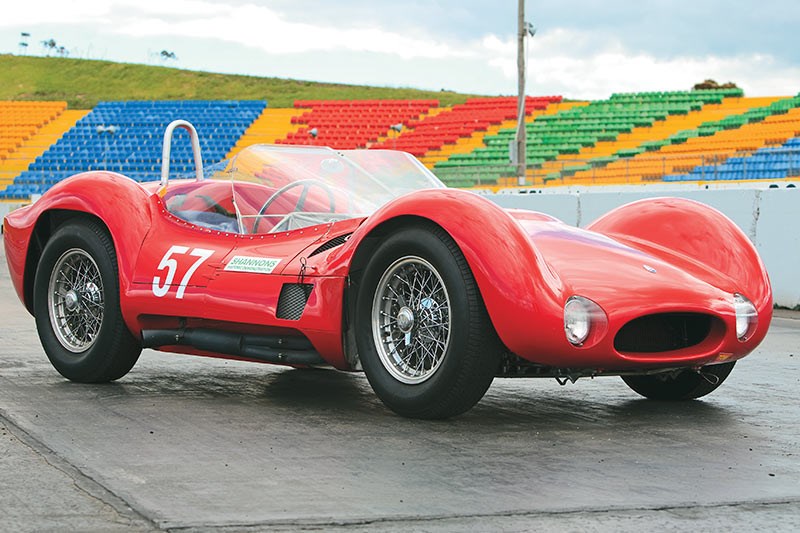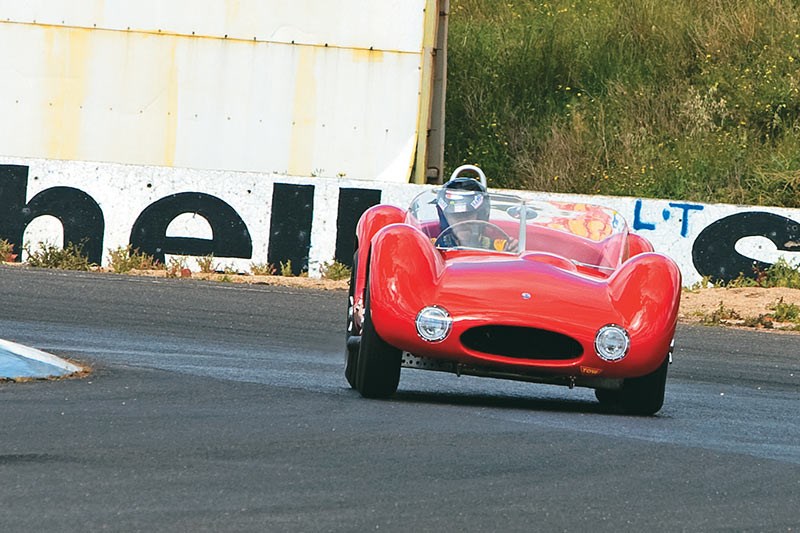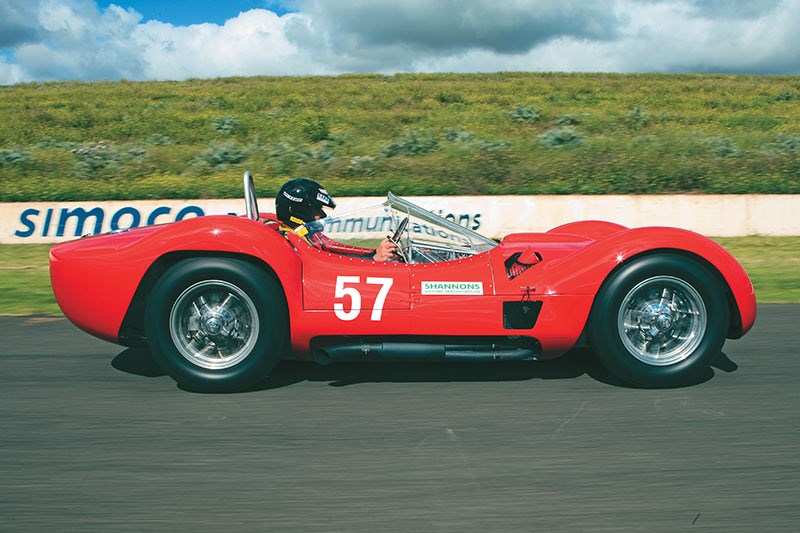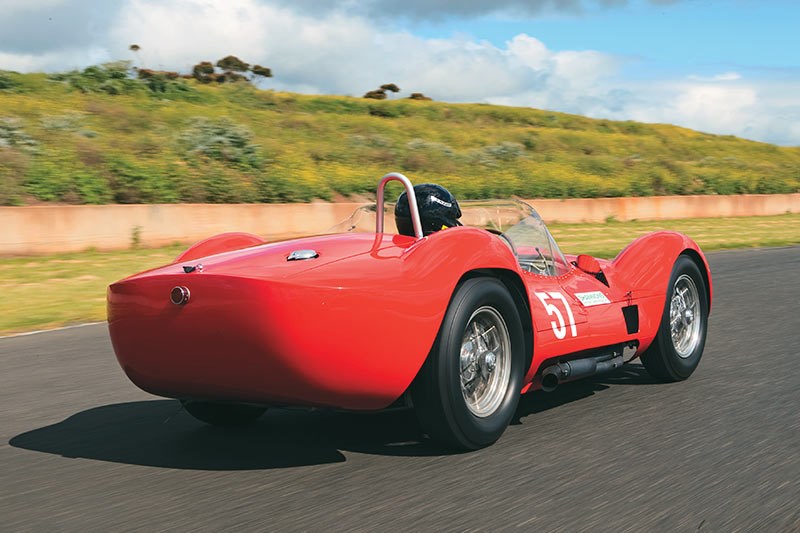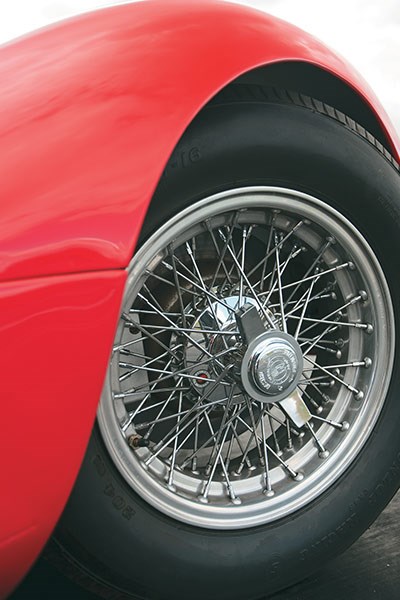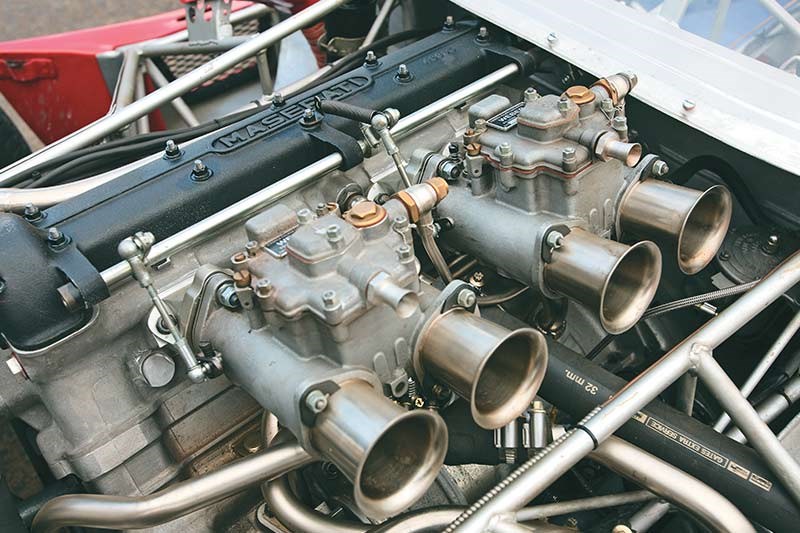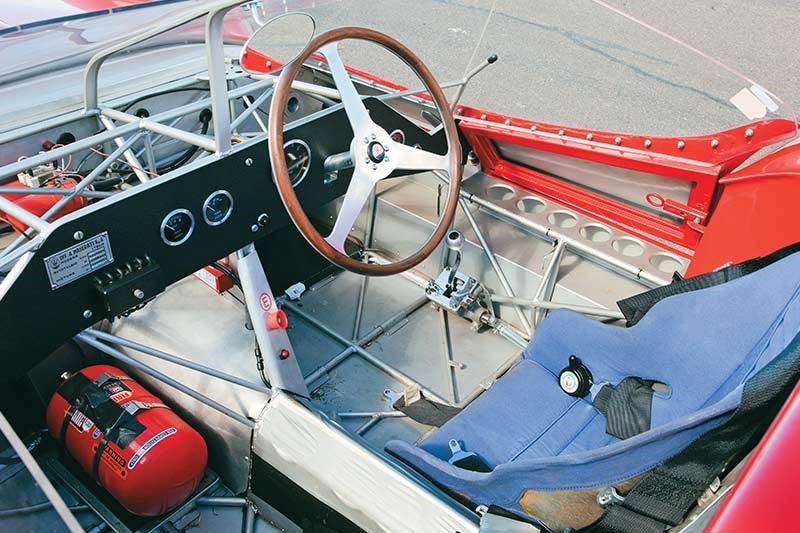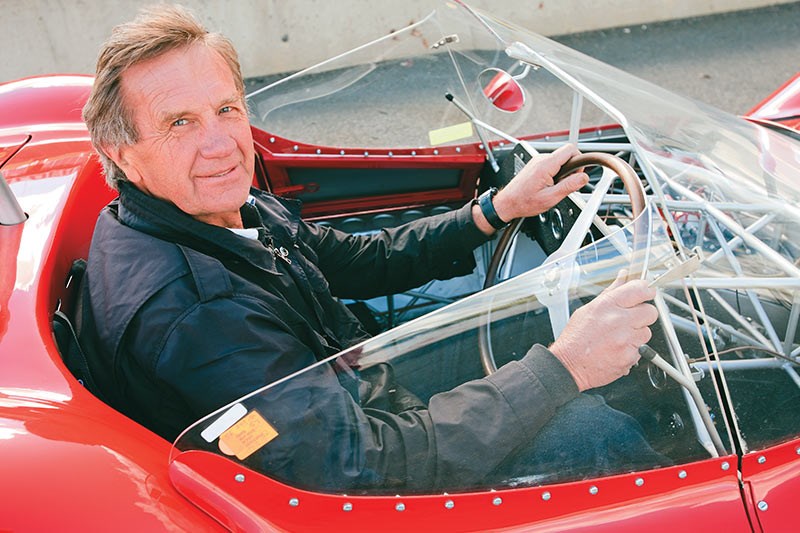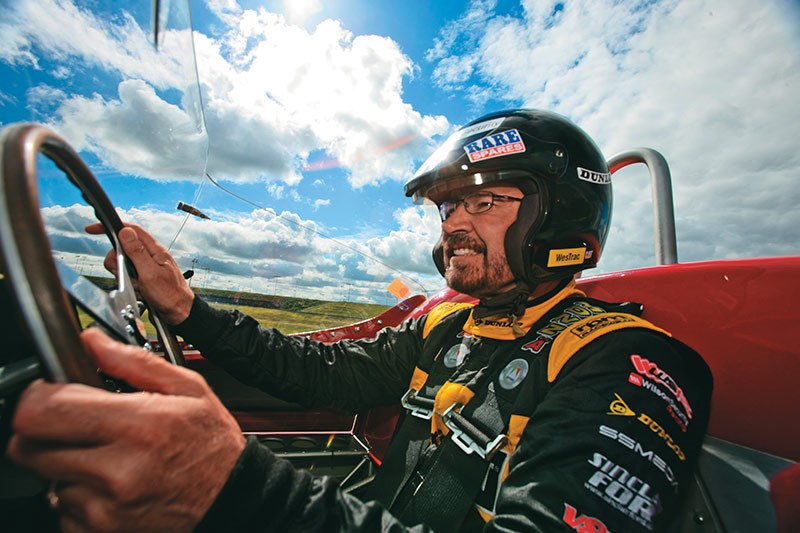 Back in 2011, JB played Moss in Maserati's Tipo 61 'Birdcage' and reckons it had the best steering of any car he had ever driven!
From Unique Cars issue #320, Jan/Feb 2011 
Maserati Tipo 61 'Birdcage'
My old man used to get English Motorsport magazine and I remember reading about these incredible Maseratis as a kid. I think they made 17 of them so when we say 'sports car', we're hardly talking Mazda MX-5. It competed in the World Sports Car Championship so, essentially, it was the last of the successful front-engined sportscars.
Cooper and Lotus were already making sportscars with rear-mounted engines – leading the way into the future, all the way to Formula One today.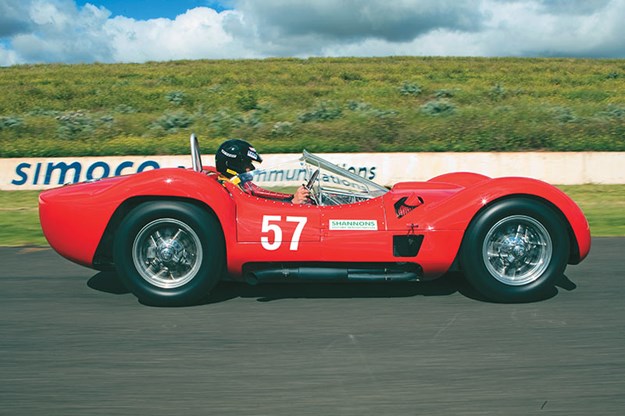 Stirling Moss and Dan Gurney won the Nurburgring 1000km in a Tipo 61 in 1960. Moss was one of my boyhood heroes and, of course, The Ring was and still is one of the most challenging tracks in the world. Along with plenty of other motorsport and driving enthusiasts, The Ring is on my 'bucket' list. I'd love to drive it before I kick the bucket!
| Read next: Ferrari Testa Rossa Pontoon & Maserati Tipo 54 replicas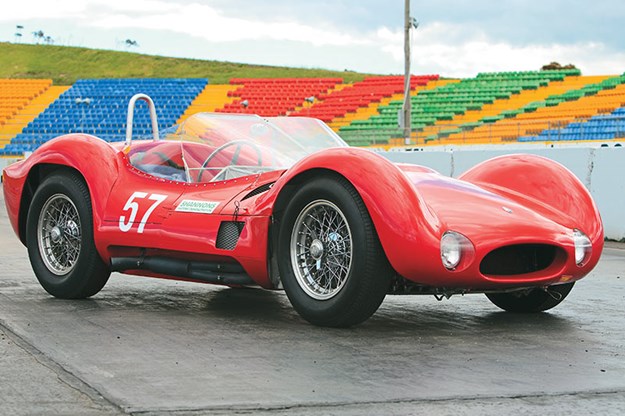 Compact, light and quick but crashing one at 280km/h at the Nurburgring doesn't bear thinking about!
There are very few of these Maseratis remaining and this might be the only one in the Southern Hemisphere. It's probably worth millions! It's owned by a bloke I know, Graham Alexander, who's a proper car guy. He loves cars, owns a few, and is involved in racing.
Graham has trusted me to drive it at Calder Park and share with you what it's like to drive to a million-dollar legend.
| Reader Ride: 1956 Maserati 150S/250S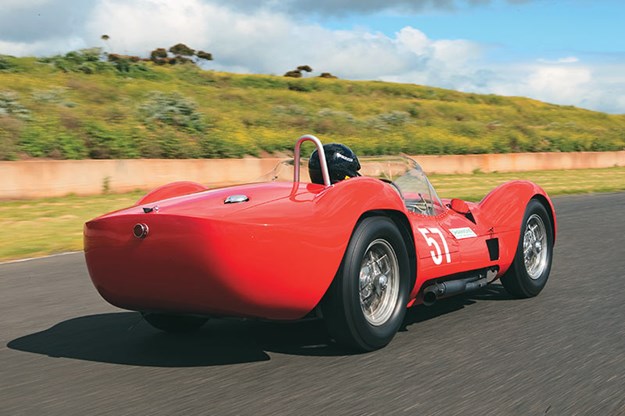 Tipo 61's big four is all torque and chassis has beautiful steering, says JB
It's powered by a big four-cylinder engine and some of you might remember the fanfare around Porsche's 968 Club Sport in the 1990s, which had a 3.0-litre four with balance shafts, licensed from Mitsubishi. Well, this thing's engine was as big, 30 years earlier!
Straight away, the Maserati's engine reminds me of the Coventry Climax four in the Brabham I drove a few months ago. Twin-overhead cams, big Weber carburettors and s-o-o much torque. This has twin plugs per cylinder, too, which was innovative for the time. Long before electronic ignition came along, twin plugs helped with the output. Porsche used that system sometimes, too.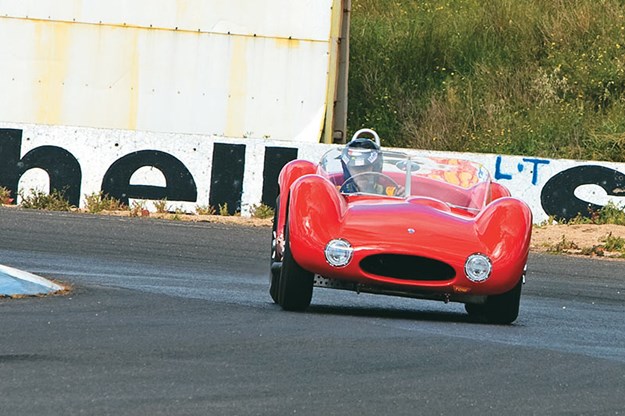 JB drifts the Maser at Calder Park. He loved the lack of grip
The front suspension is normal double wishbone and at the rear is a De Dion diff with a transaxle to help spread the weight. The gearbox is a five-speed made by Maserati with a little gate on the right-hand side. It's a beautiful 'box, just beautiful. It's a racing gearbox, so there's no synchro, but it slides into each gear with a well-oiled slickness. There's no harshness or clunkiness. It's terrific.
The chassis gives the car its nickname. It's called 'birdcage' because the chassis is made of small-diameter steel tubes – not fat, 1.5-inch stuff – and there's so many of them that it resembles a birdcage.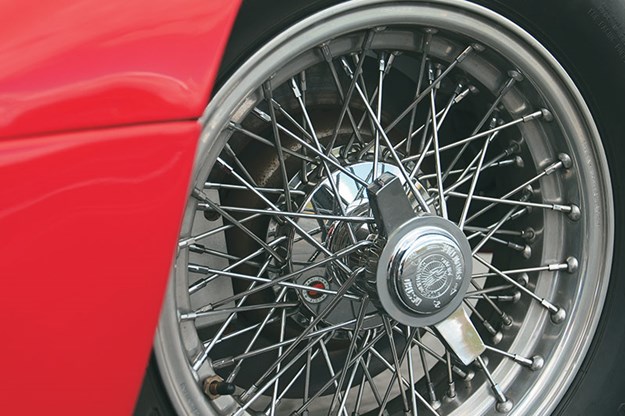 Signs of the '60s: Borrani wires and disc brakes that only had to pull up 600kg
It was all about reducing weight – the chassis weighs just 35 kilograms! – and attaining some sort of rigidity. In some ways, it's typical of a group of Italian lunatic racers trying to reinvent things!
But it's a pretty little car and has beautiful 16-inch Borrani wire wheels with beautifully-crafted disc brakes behind them. You can imagine everyone involved in building these cars was at the top of their game – everything looks like it was machined and created by artisans.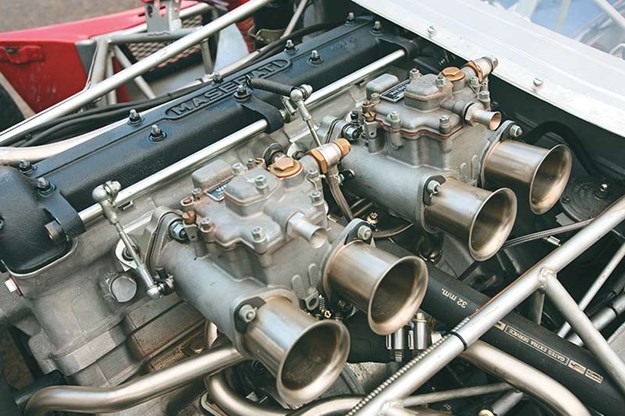 The tyres are period-style Dunlops and there's a great big wood-rimmed steering wheel in front of a very upright driving position. Graham is bigger than me and is quite cramped in the car and even I've got the seat all the way back. You would've had to be of a smallish stature, like Moss, to race it and be comfortable.
Driving out of the pits, the big four has a unique vibration that buzzes up your backbone. It's quite endearing.
It's really torquey and quite highly tuned – those side-draft Webers are pure performance – but you don't need to rev it. It'll pull tree stumps out of the ground.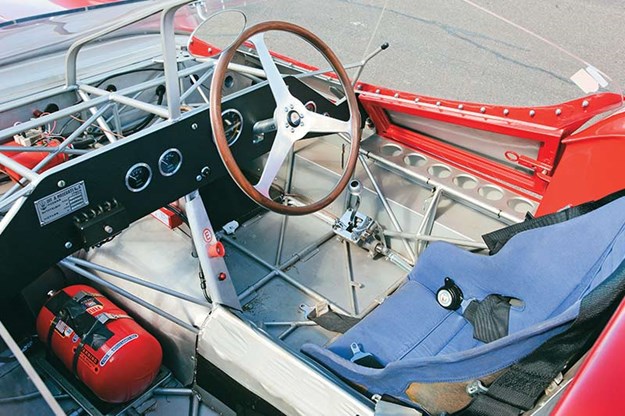 Tubular belle. Complicated framework of thin chassis bars clearly visible
But the real highlight is its rack-and-pinion steering. It's just beautiful and light. These cars had narrow tyres and in 1960 they weren't set up with much caster so you guide it along with that big beautiful wheel that tells you exactly what's going on. You won't believe me, but it's better than any Porsche's. It has the nicest feel of anything I've ever driven.
But the Birdcage wasn't made for short tracks like Calder. It's from a different era, a time of those glorious open road-based tracks like The Ring and Spa. But through the esses I honestly felt like Moss, with my arms outstretched guiding the Maser right then left with that big steering wheel.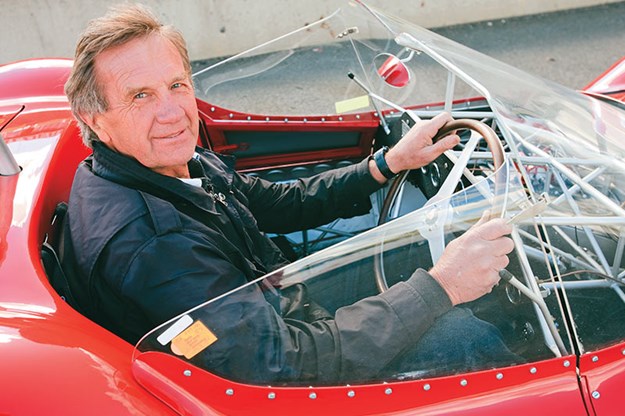 Owner Alexander is a real car guy
Power-wise, you crack the throttle and it's grunty as anything. It has about 260 horses (194kW) and only weighs about 600kg, so its power-to-weight ratio is really impressive. But it has very limited grip and I like that.
Many older cars these days are upgraded – tyres, wheels, brakes – and I don't necessarily agree with that. There's lot to be said for leaving things as they were.
You drive this car exactly how it would have been in the 1960s, steering it as much with the throttle as with the wheel. Because it has very hard tyres that you slide as much as steer, you just crack the throttle and it will tighten its line by bringing the tail around.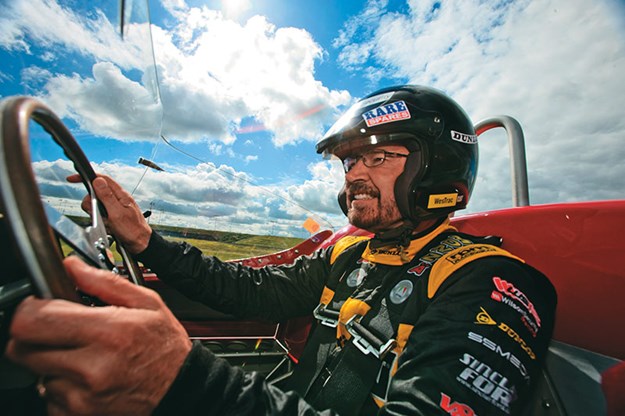 I now understand those racing pictures from the '60s – these cars were always in four-wheel drifts, being gracefully caressed into sliding across the corners.
This car gave me an insight into that era of sportscar technology and I reckon I would have really enjoyed racing a car like this. I think I was born too late!
1960 Tipo 61 Maserati Birdcage specs
Engine 2890cc in-line 4, DOHC, twin Weber 45DCOE carburettors
Power 190kW @ 6500rpm
Gearbox 5-speed manual, transaxle
Suspension double wishbones, coil springs (f), De Dion axle, coil springs (r)
Brakes four-wheel discs
Unique Cars magazine Value Guides
Sell your car for free right here
Unique Cars magazine Value Guides
Sell your car for free right here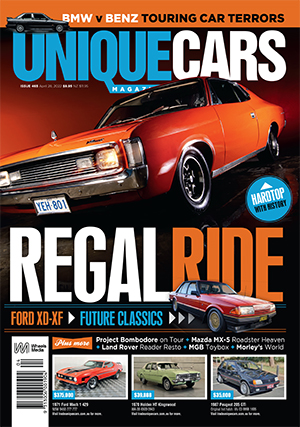 SUBSCRIBE TO UNIQUE CARS MAGAZINE
Get your monthly fix of news, reviews and stories on the greatest cars and minds in the automotive world.
Subscribe