1980 HDT VC Commodore - Past Blast
---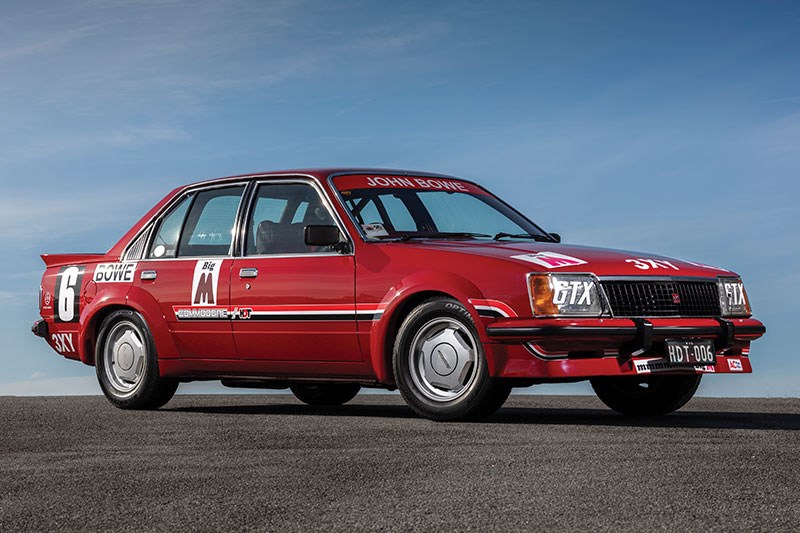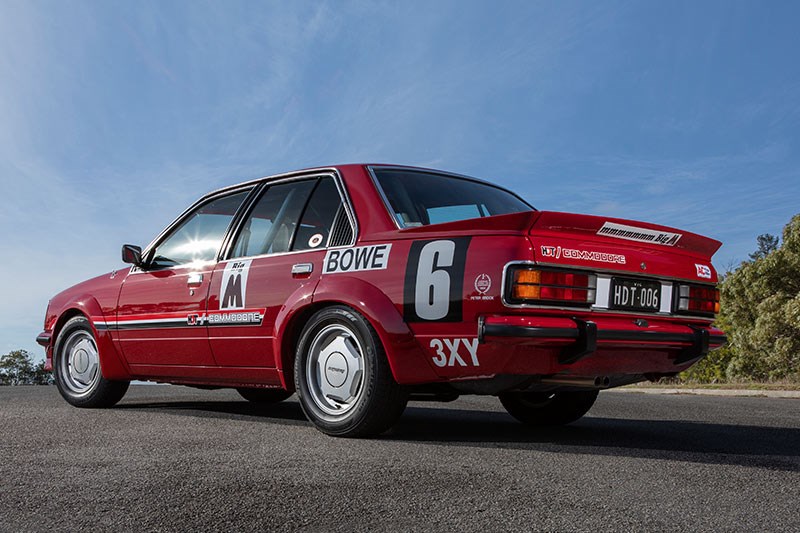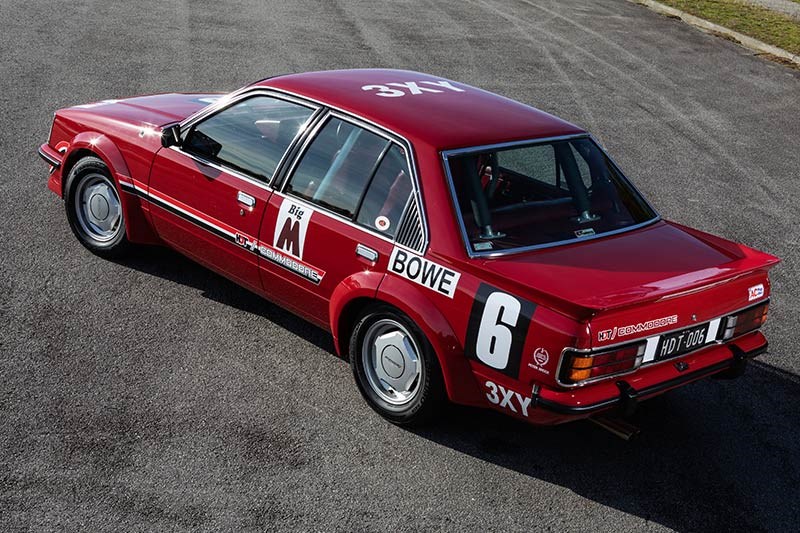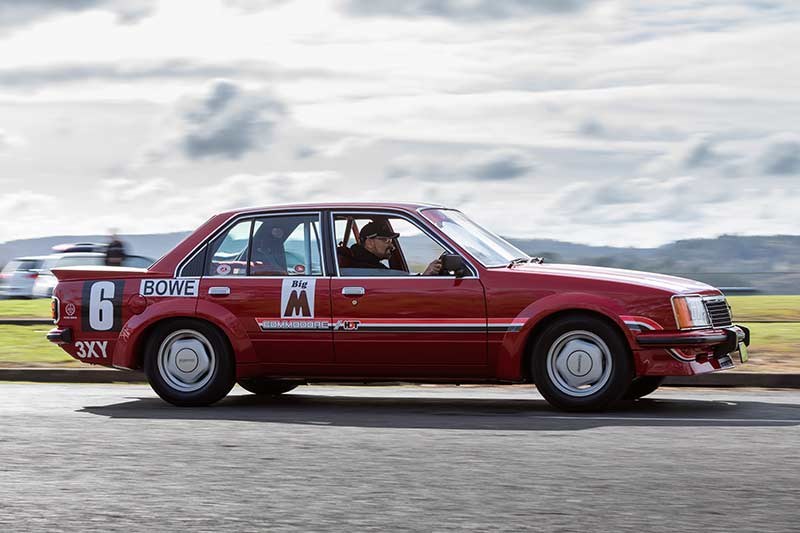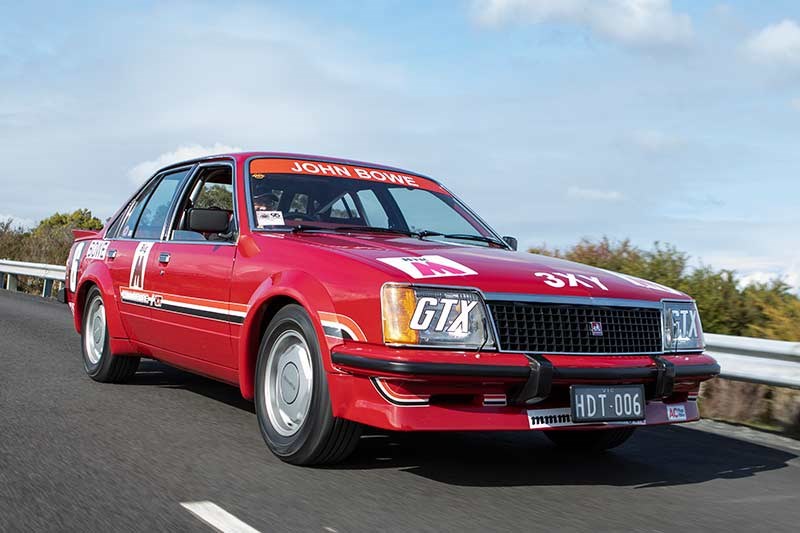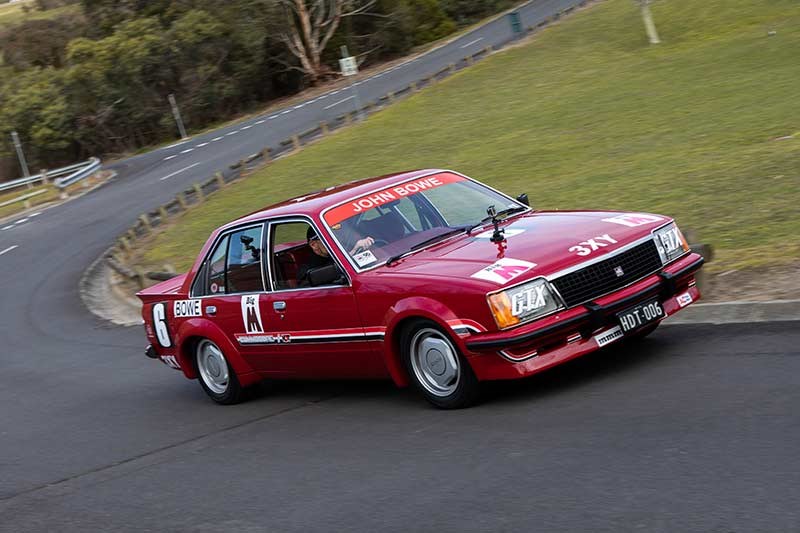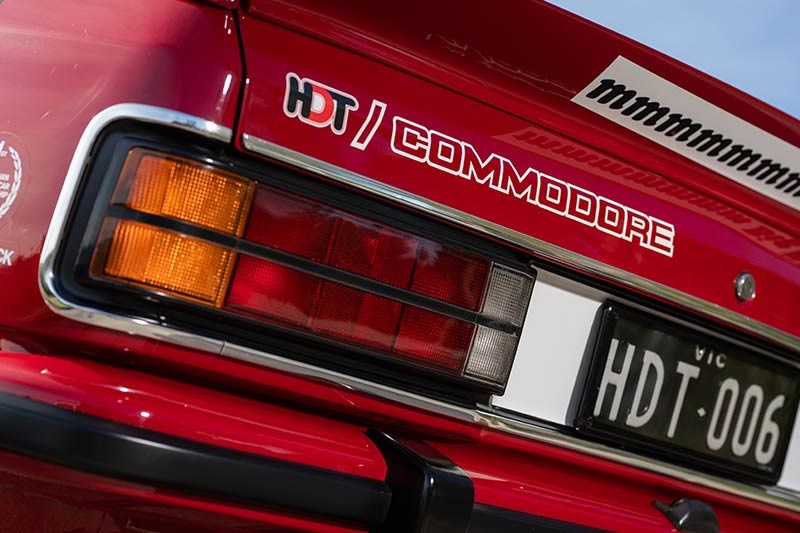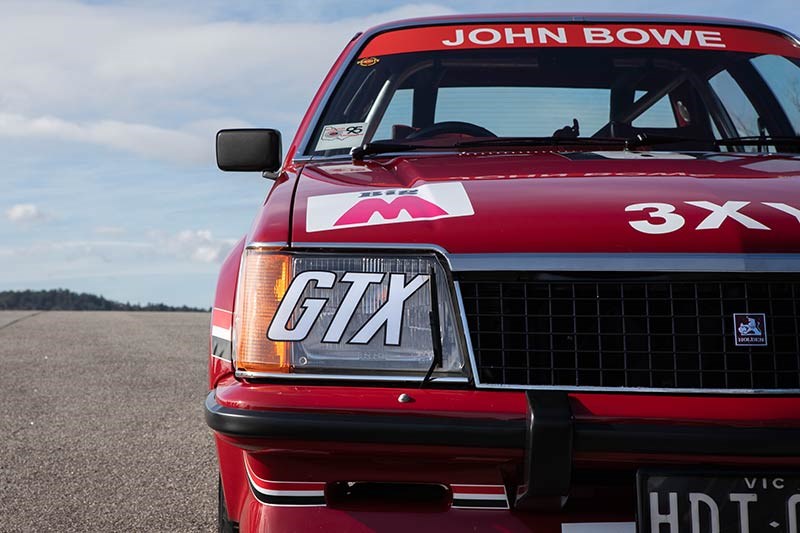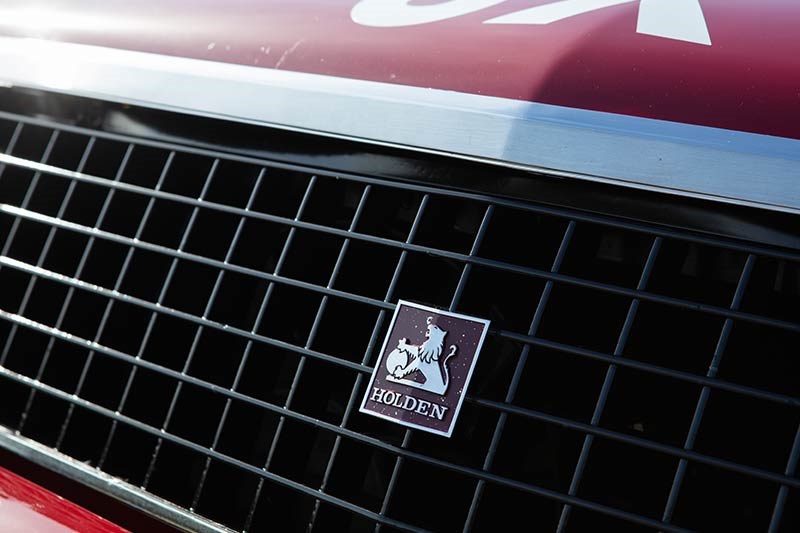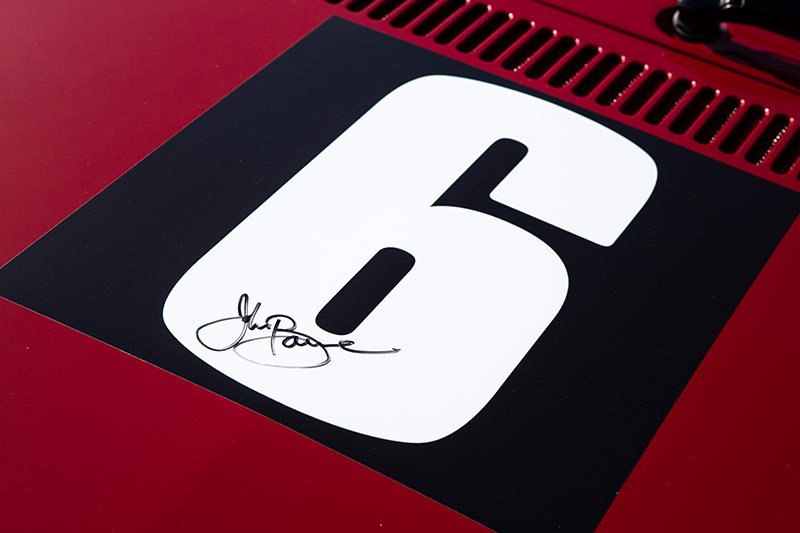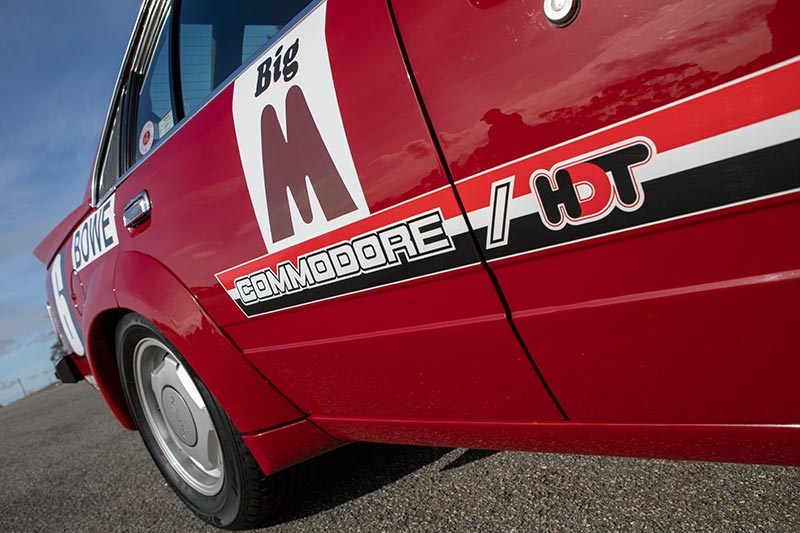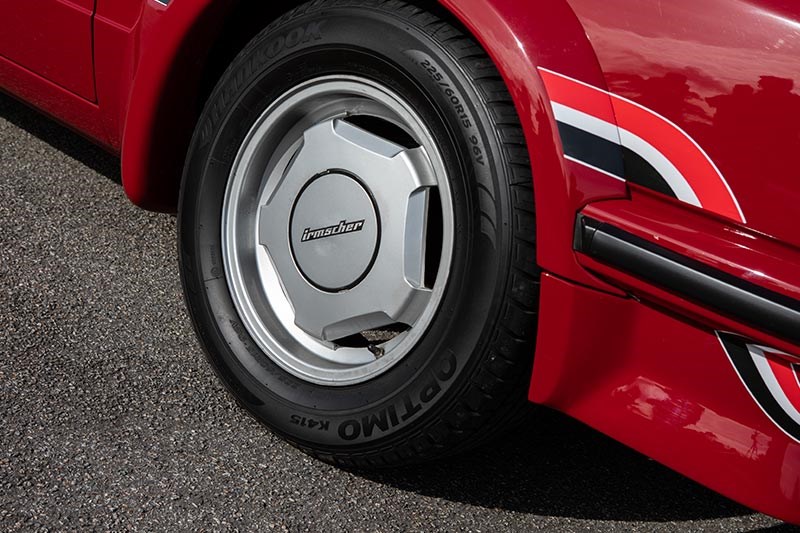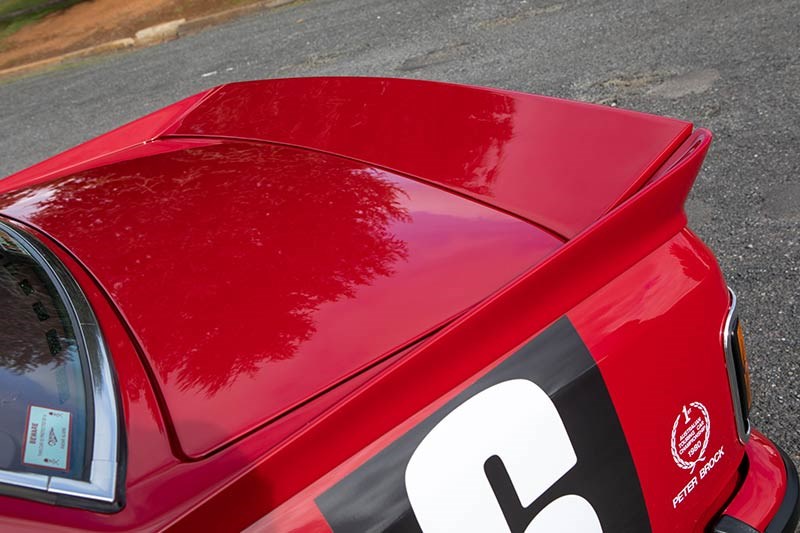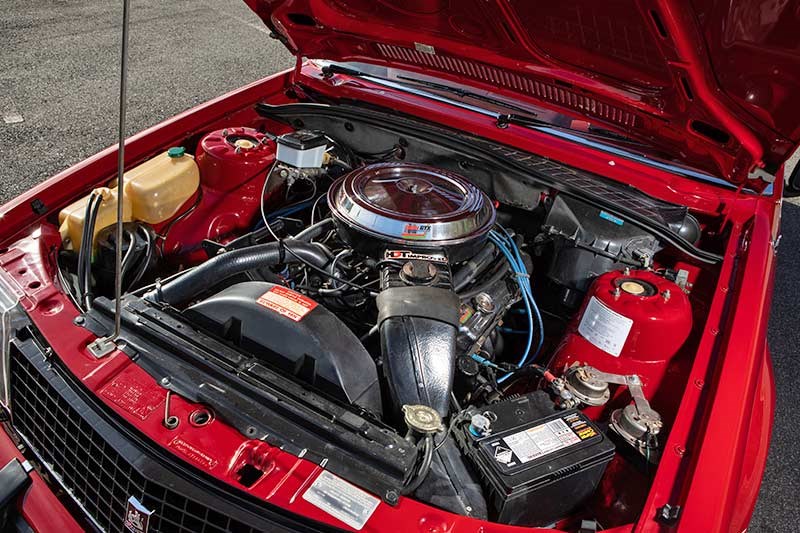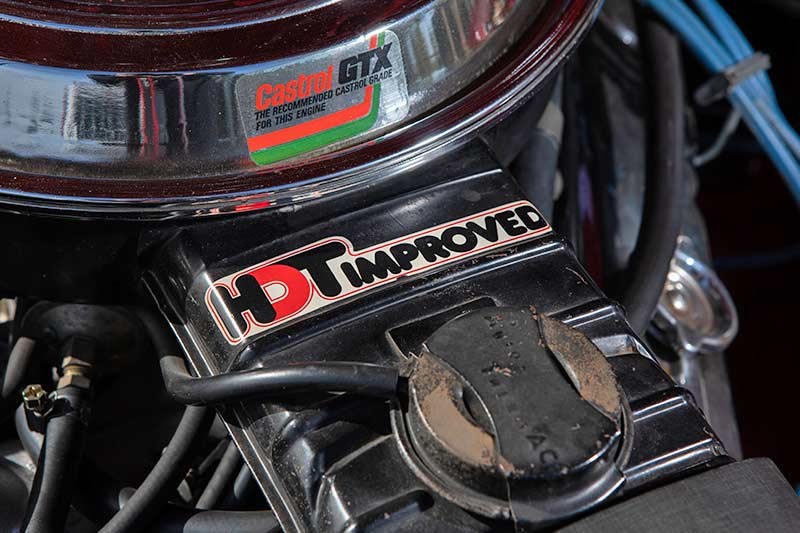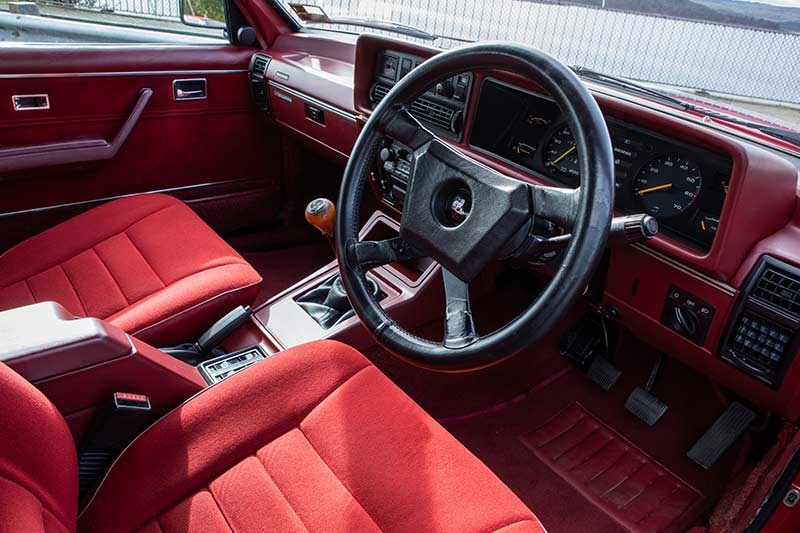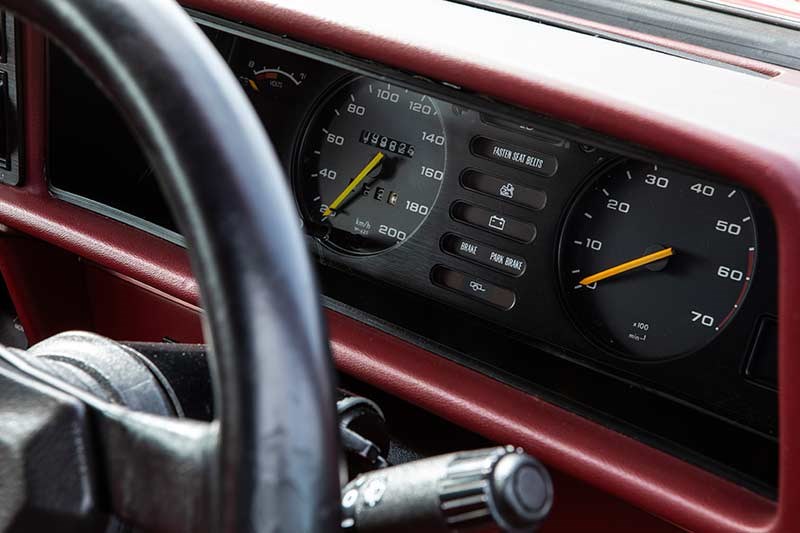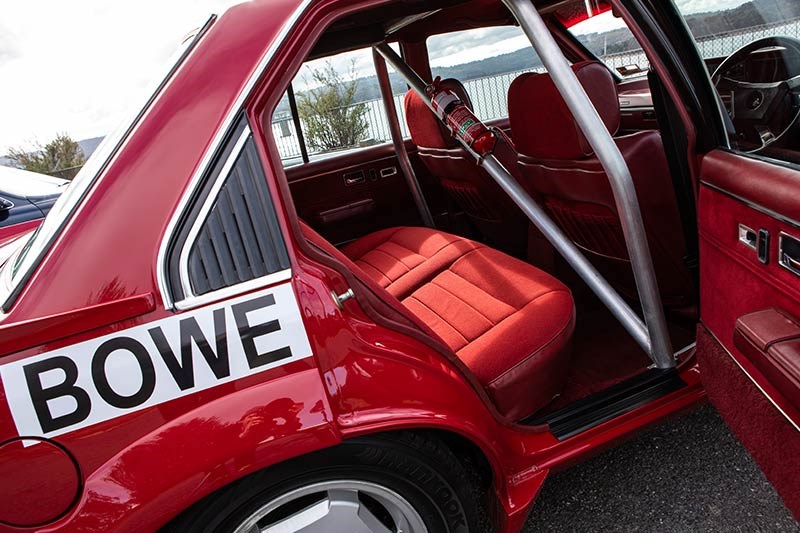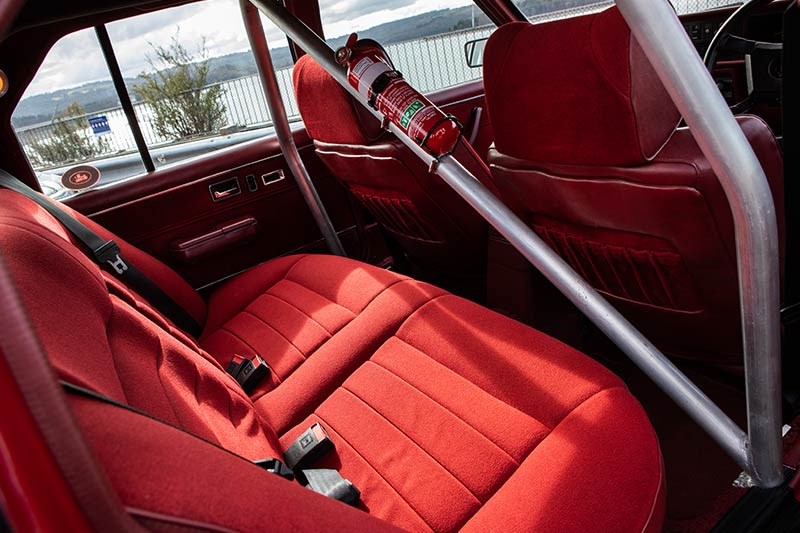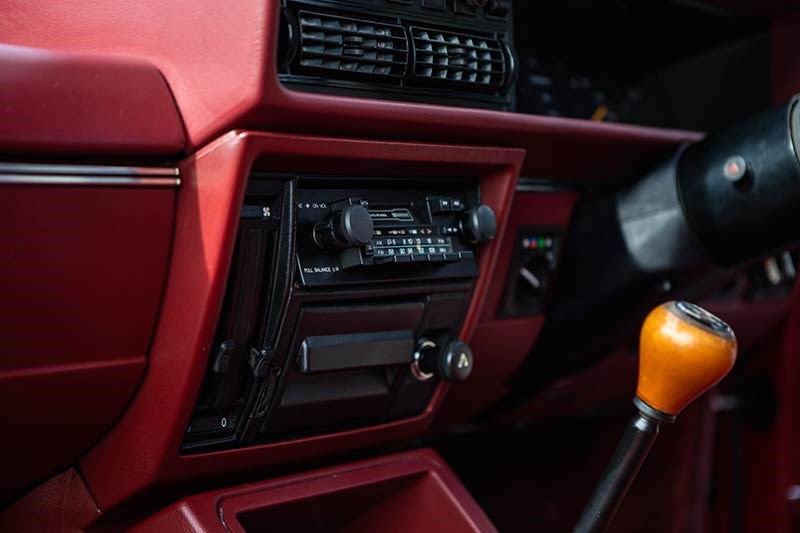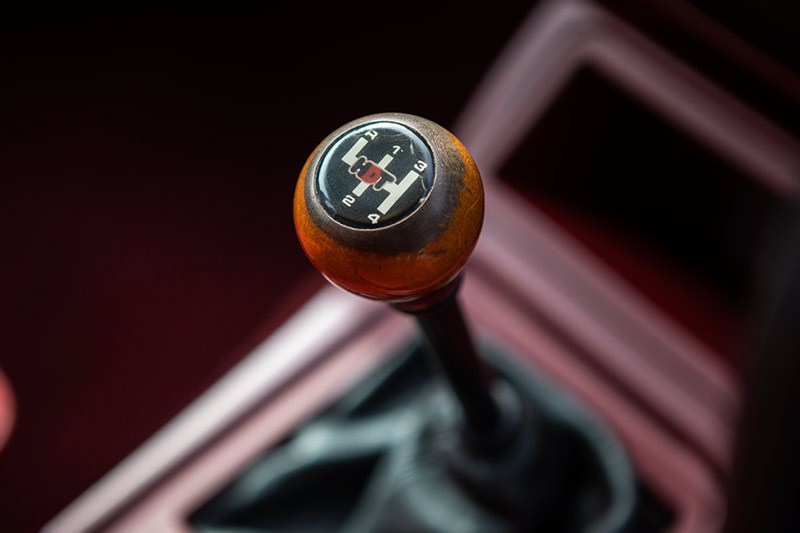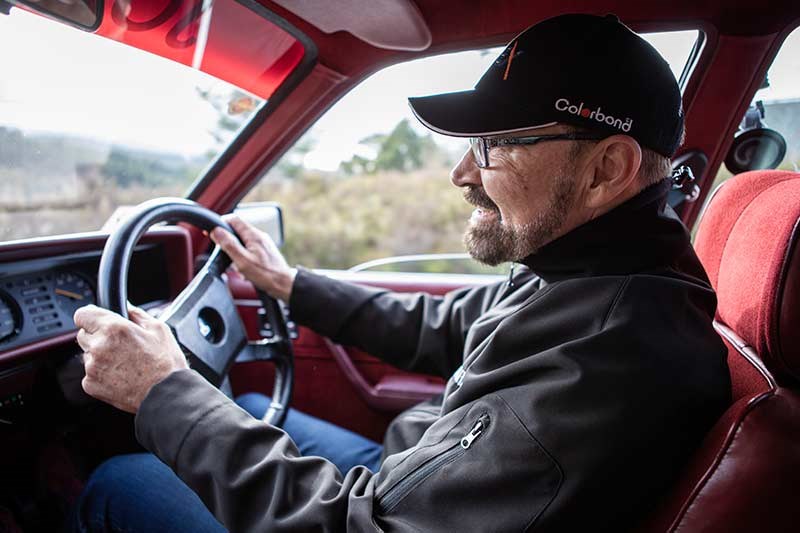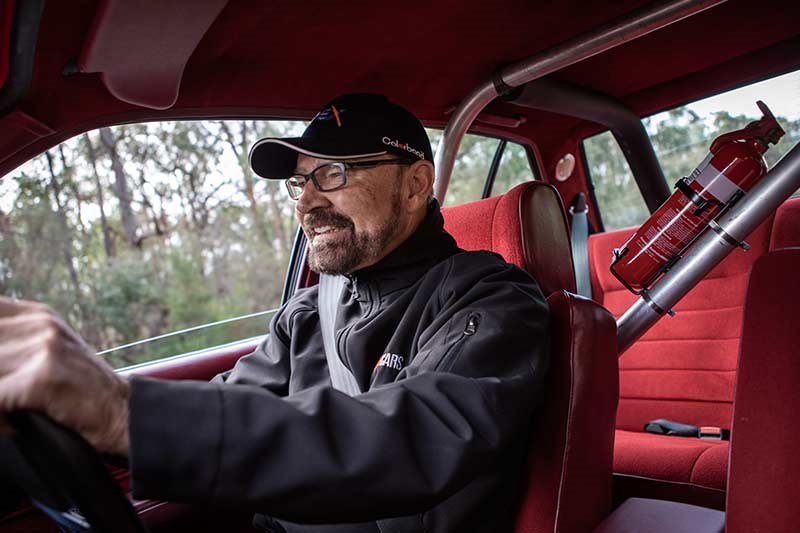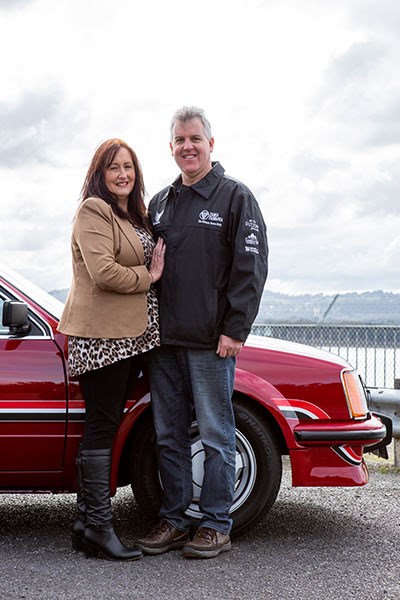 This early Brock car started life rubbing panels at Calder with a then very young JB at the wheel. Nearly four decades later, the two are reunited
1980 HDT VC Commodore Race of Champions
This car played a fairly big role in my motor racing life, way back in 1980. It was one of the very first of the Brock cars, and the word was around there would be a 'Race of Champions' using the first batch of prototypes at Calder Park, alongside the Australian Grand Prix. It was a great marketing idea for HDT.
A bloke called Graham Sellers was the Calder manager at the time – he ran it for Bob Jane – and I used to ring him every day to try to get a gig in the race. It drove him mad, the poor bugger.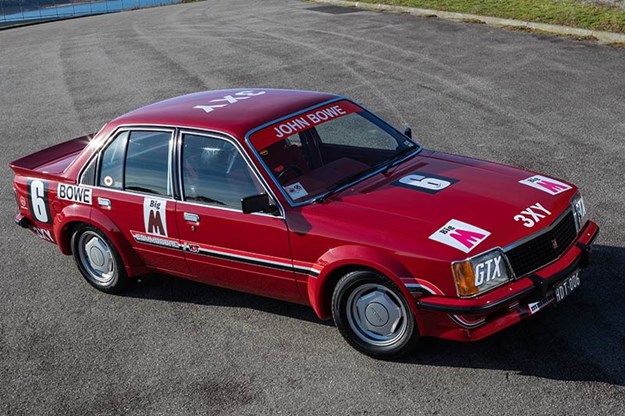 JB's Race of Champions HDT Commodore is once again pristine 
For the GP, I was going to drive for Ansett Team Elfin for Garrie Cooper's Formula 5000. But all the touring car stars of the day were in the tin-top race, including Peter Brock. In the end, I think to shut me up, Sellers gave me a drive in it. It was such a good car, and we were to race Saturday and Sunday. I came second in both races, so overall I won the points.
So I got this huge – I've still got it – M-shaped resin trophy, as the race was sponsored by Big M milk. And it was presented by Jackie Stewart, who wasn't a 'Sir' back then. So I have this photo I'm quite attached to, grinning with the trophy with these Big M girls in lycra suits and Jackie Stewart.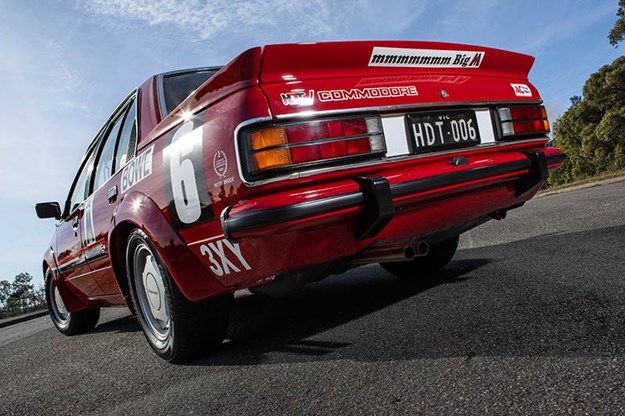 So I thought that event was going to change my life. You know I was just a little car salesman from Devonport and I'd be catapulted into stardom. I still didn't drive a touring car for another five years!
| Read next: HDT VH SS Group 3 review
In terms of a motor car, these were the first modern Aussie Muscle cars. They were far nicer to drive than the Falcon GTs. The last of the Torana muscle cars was the A9X and it was a lot more raw. Even driving it now, it has nice steering, clutch and gearbox – they were quite refined. The basics were a five-litre V8 with (in this case) four-speed manual, with good suspension and Irmscher wheels. They only made a total of 500 and it would be interesting to know how many of these very early race cars still exist.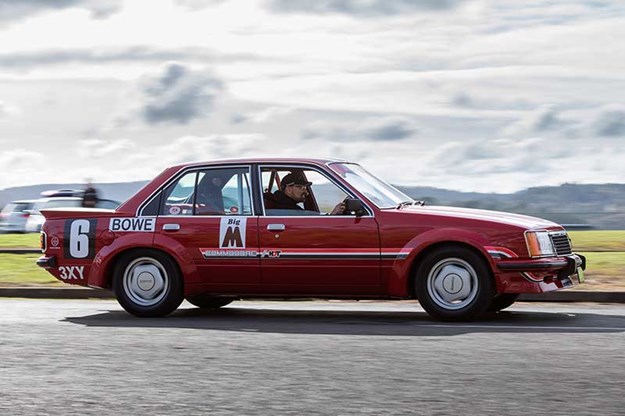 Bowe reunites with his old flame, that he hoped would bring him fame
While I did a story on another of these cars a few years ago, this is the actual car I raced and it's a little weird sitting in it for the first time since 1980. Owners Andrew and Janine Bond have done an amazing job putting it together. It still drives really well and is as good as, if not better than, when I last saw it.
| Read next: DIY Brock HDT - at a price
Janine tells us it was a bit ropey when Andrew first turned up with it a couple of decades ago. "Andrew found this and brought it home in 1995 – it was one of those, 'you're kidding me' situations. You expect me to drive the kids to school and go to work in that?! I'll be a laughing stock. It's loud, look at me… here I come!" she recalls.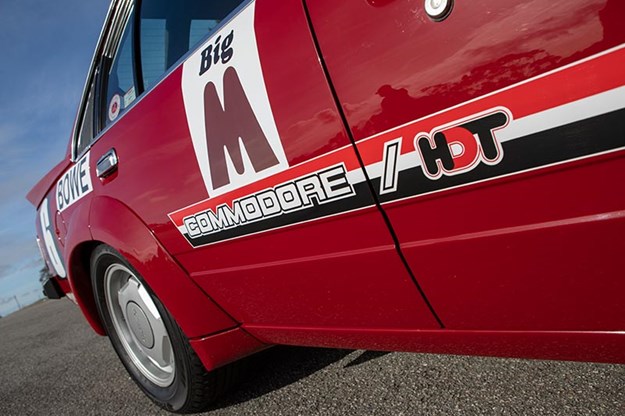 Meanwhile Andrew says their relationship with the car got off to a rocky start. "I lowballed the guy I bought it from just before Christmas 1994," he said. "And he told me in no uncertain terms to do the physically impossible. I let him sweat on it for a while. It was just after New Year I went back, with a wad of cash and threw it on the table.
"It had four flat tyres, all these tools on the roof and the boot, it had rust in the sills, no fuel in it – it had been sitting around for four or five years and was always going to need a restoration.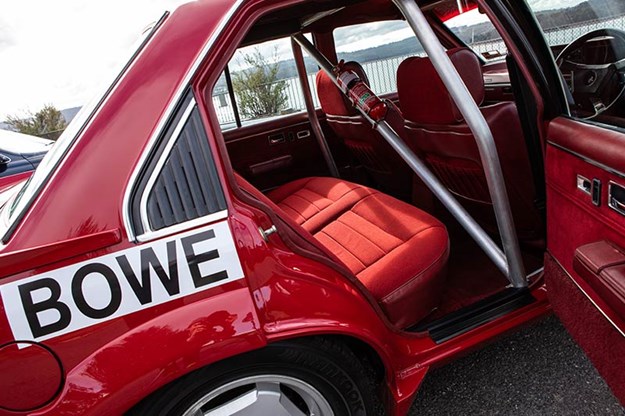 Very little race scaffolding by today's standards
"We poured some fuel down the carby, pumped up the tyres, and it fired. I had to take a battery out of another car. I got it down to the servo, put some fuel in it and it promptly stopped – I thought, here we go. I found a claw hammer in the boot and gave the carby a bit of a tap, thinking there was probably some rubbish in the needle and seat. It fired up and got home. As Janine said, she saw it and said 'oh no, that's bloody horrible'. I reckoned it would clean up alright.
"The first time she drives it she stalls it – 'I don't like it, get rid of it'. Two weeks later you needed a crowbar to get Janine out of the car. She loved it."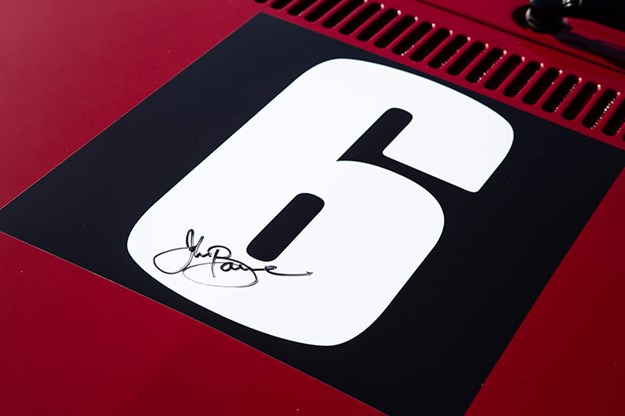 Janine used it as her daily, saying they towed the kids' motorcycles behind it, went camping with it. It was the daily until 98, when the gearbox was getting noisy and it had a bit of a rattle from the engine. It sat in the back of a workshop for years.
"Mum and Dad were up one weekend," explains Andrew, "and they asked what are you going to do with this thing? I said I'd get around to it one day. He said well come on, let's get into it. We pulled off all the boxes that were covering it and started. The windows weren't working, the radio wasn't working so we got all the electrics going.
"Unfortunately he passed away and I lost interest in it for 12 months or so. So late 2014 I decided Longford was on and I wanted to do that…the flying mile. I quickly tore into it again and nearly got there, but not quite. Then I had a leisurely cruise to the end and registered it in April 2016."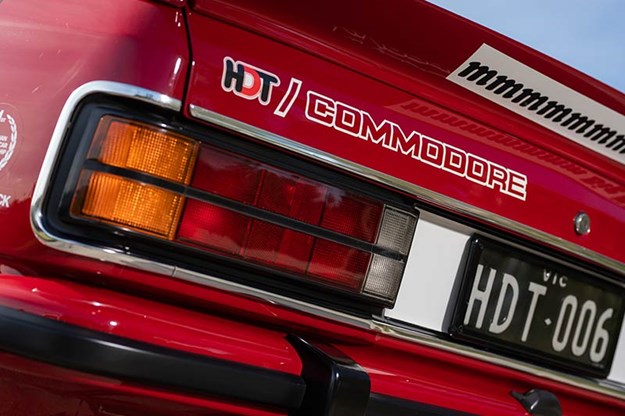 Janine recalls when she finally got to drive the restored car, years after it went into hibernation. "Over the years Andrew had bought different cars, SP23, CV8 Monaro," she says, and recalls him warning her that she might have rose-tinted memories of what the Commodore was like to drive. He didn't want her getting her hopes too high. "Anyway he threw me the keys after he'd had a test drive of it, I had tears streaming down my face and I punched him – it's better than I remember! I love getting out in it – it's good fun. It's a piece of history that we're proud to be caretakers of."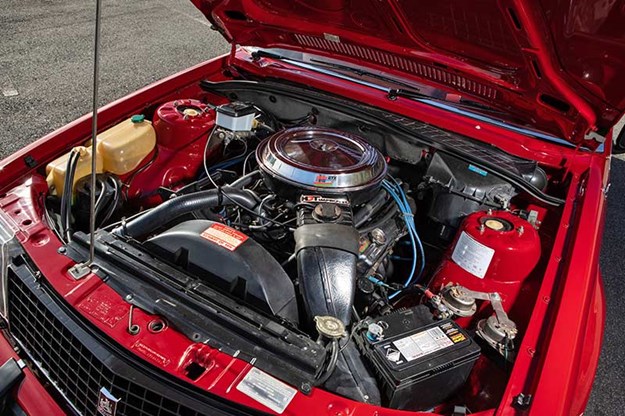 Initially the plan was simply to tidy up the car, but as is often the case with these things, one job led to another. The previous owner had used it tow boats and it was regularly backed into the water. Andrew started fixing an issue on the rear of the car and then noticed they needed to put a sill in it. "So it became a bare shell, he explains. "I rubbed it back by hand, which I don't recommend to anybody, and that's one reason why it took so long to do. One of my mates is a really fastidious panel-beater and everything on the car is 100 per cent. There's very little filler in it. I found a really good painter. He's a Commodore nut as well and did a very good job."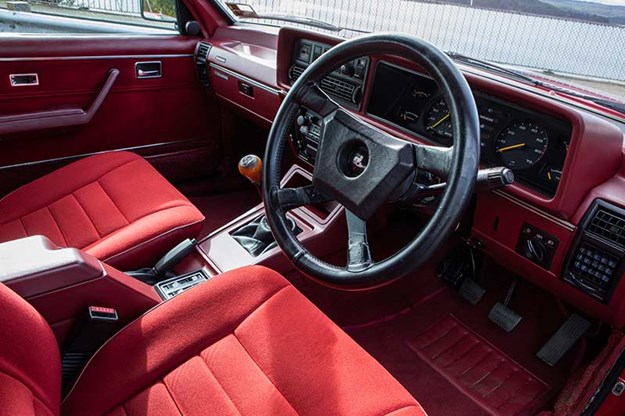 The car has only done around 100,000km, but it has had a colourful life. "Immediately after John raced it became a media car for HDT," says Andrew. "So it graced a few magazines early on. And then they gave it away at Bathurst 1981. Whoever got closest to picking Brock's qualifying time won the car. It got shipped to Suttons in Chullora – a young kid, a 14-year-old, won it. He took the money instead.
"A copywriter from Melbourne who was working in Sydney bought it. He moved back to Melbourne and I have receipts for every cent he spent on that car – two volumes of them – and most of it was spent at HDT over the years.it was always serviced by them and a few mods done over time. It had extractors put on it, slightly bigger camshaft. The guy we bought it from didn't really look after it – whacked a towbar on it and towed his boats around with it."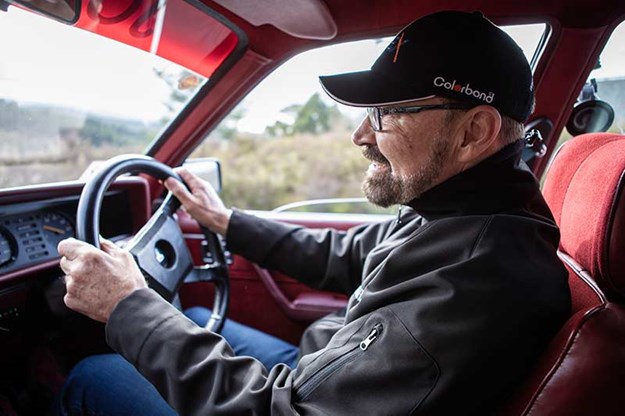 JB, leaning into a race pose seems to be enjoying the moment
When you're a racing driver you're just looking to the next car that goes faster, you're never looking back 20 or 30 years. It's collectors like these guys that keep them alive. I've always been fond of those cars. They were just great things and that was a nice era of Australian motoring. Andrew and Janine have done an incredible job of caring for it.
THE RESTO: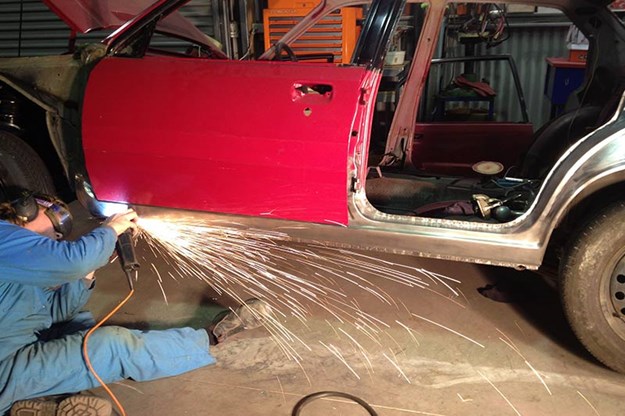 1. Ridding the body of rust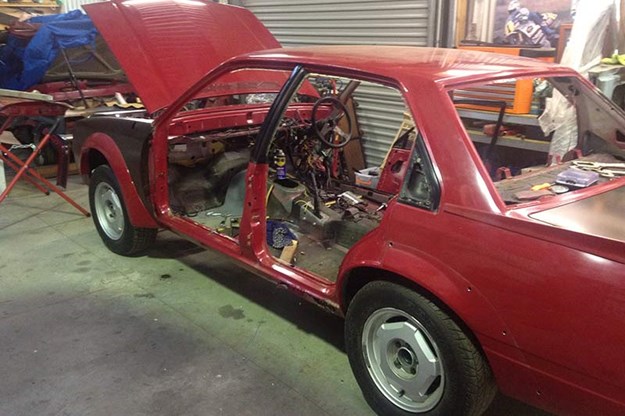 2. Nip, tuck and replacement time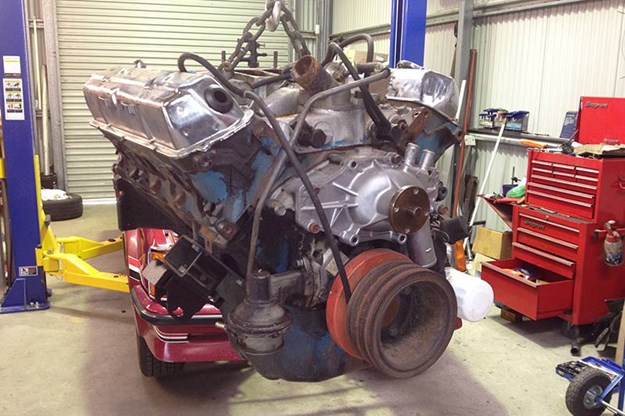 3. Time for a freshen up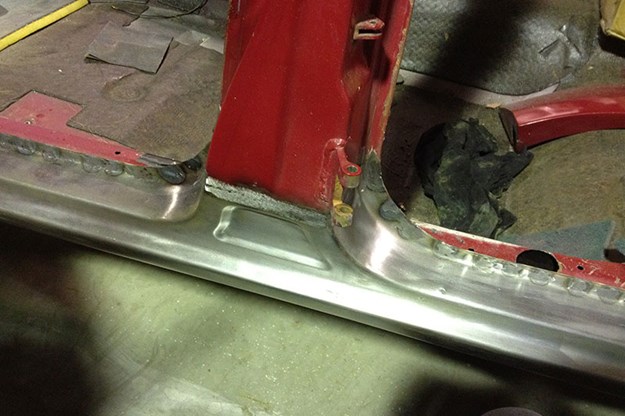 4. Rotted sill was replaced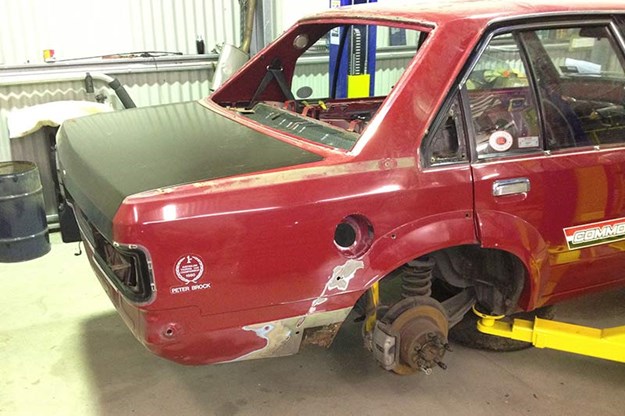 5. Weeny brakes for a big car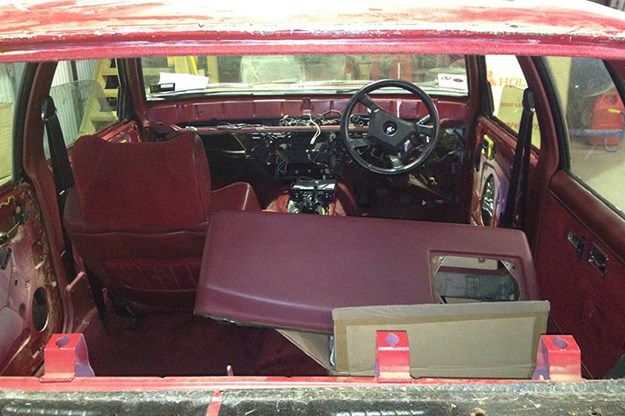 6. Colour coded spaghetti ready for refitment
7. Prepped and ready for priming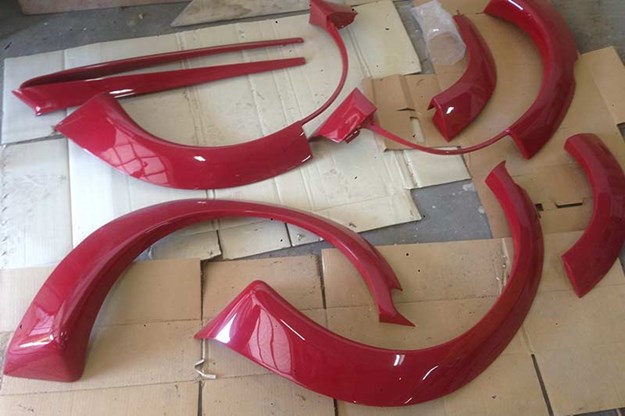 8. Bolt on Brock bits characterise the VC HDT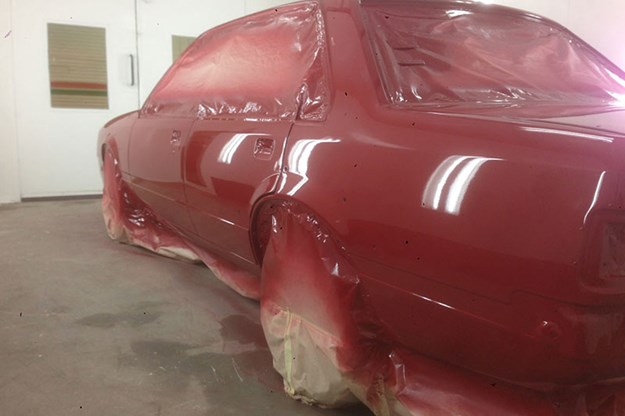 9. Shiny new toy ready for assembly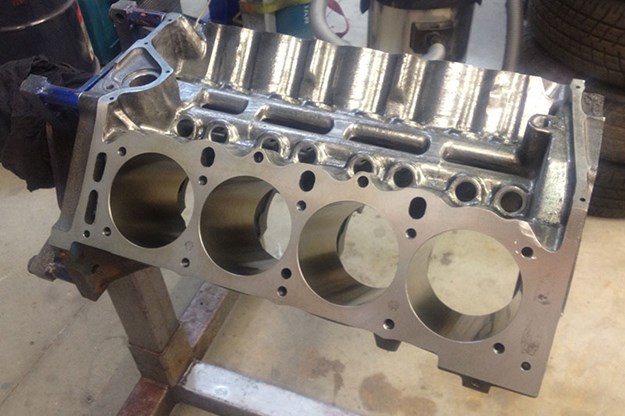 10. It will make noise one day soon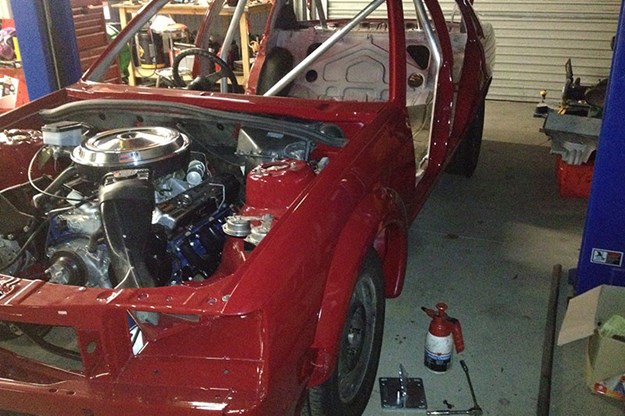 11. Rebuilt and reunited. It is starting to take shape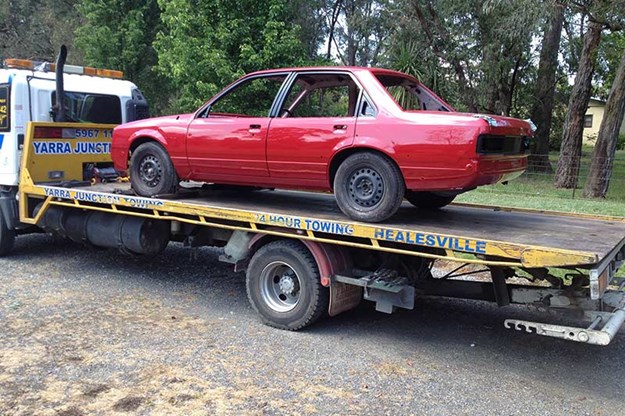 12. Another stage completed. Tick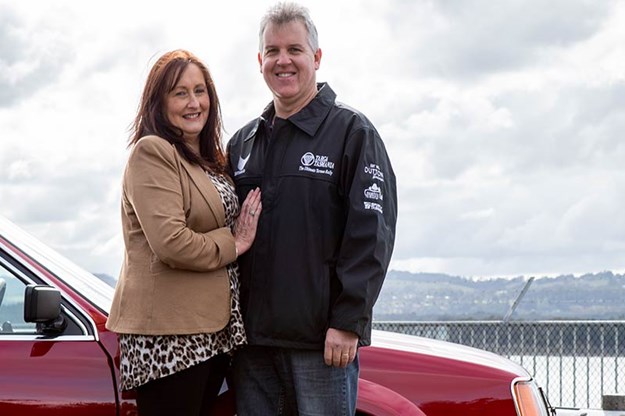 1980 HDT VC Commodore specs
NUMBER MADE: 500
BODY STYLE: steel integrated body/chassis four-door sedan
ENGINE: 5044cc OHV V8 with 4-barrel Rochester carburettor
POWER & TORQUE: 160kW @ 4500rpm, 450Nm @ 2800rpm
PERFORMANCE: 0-100km/h 8.4 seconds, 0-400 metres 15.5 seconds
TRANSMISSION: four-speed manual
SUSPENSION: Independent with Macpherson struts, coil springs & anti-roll bar (f) Live axle with trailing arms, coil springs and telescopic shock absorbers (r)
BRAKES: disc (f) disc (r) – power assisted
WHEELS/TYRES: 15 x 7 Irmscher alloys/Uniroyal steel ER60H15
Unique Cars magazine Value Guides
Sell your car for free right here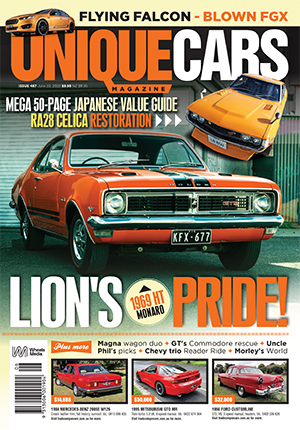 SUBSCRIBE TO UNIQUE CARS MAGAZINE
Get your monthly fix of news, reviews and stories on the greatest cars and minds in the automotive world.
Subscribe