1981 Aston Martin Volante - Past Blast
---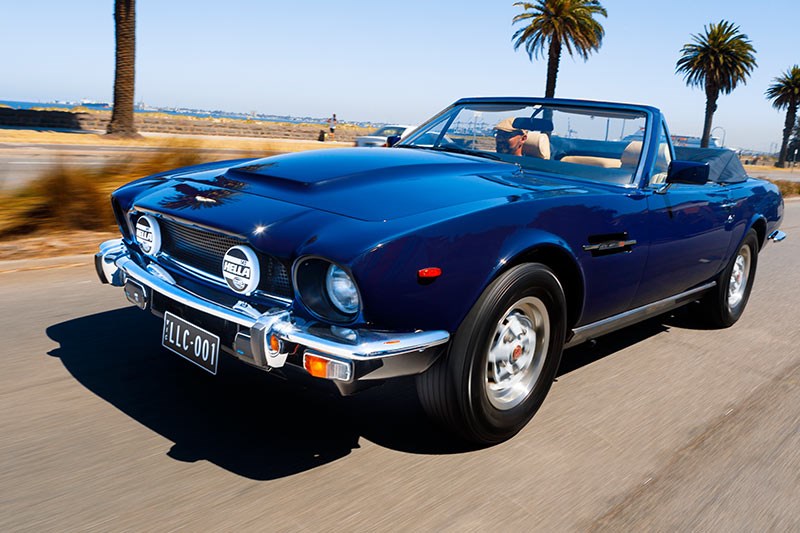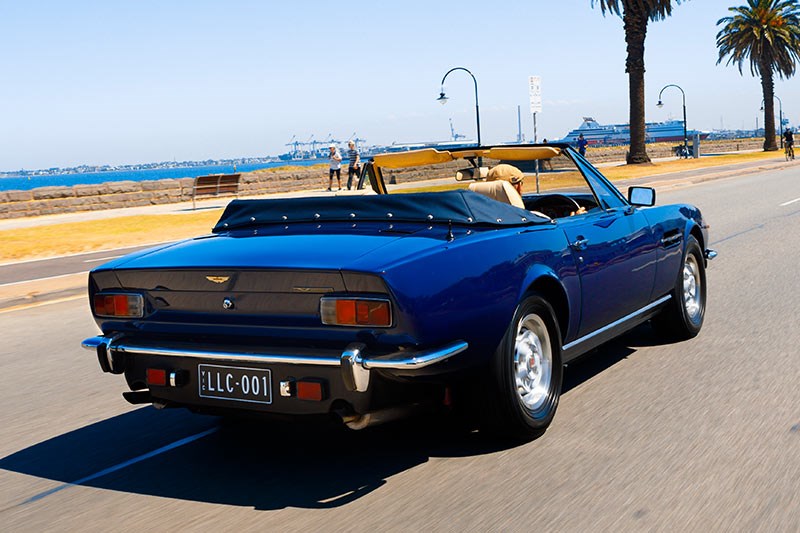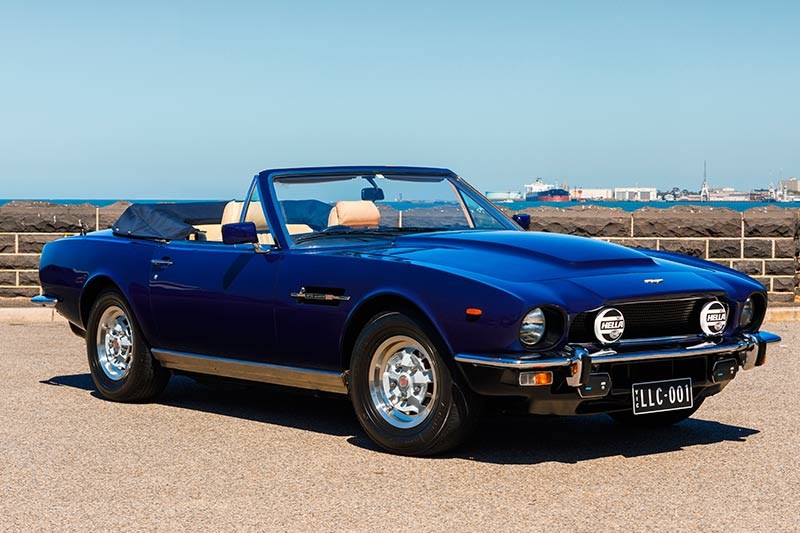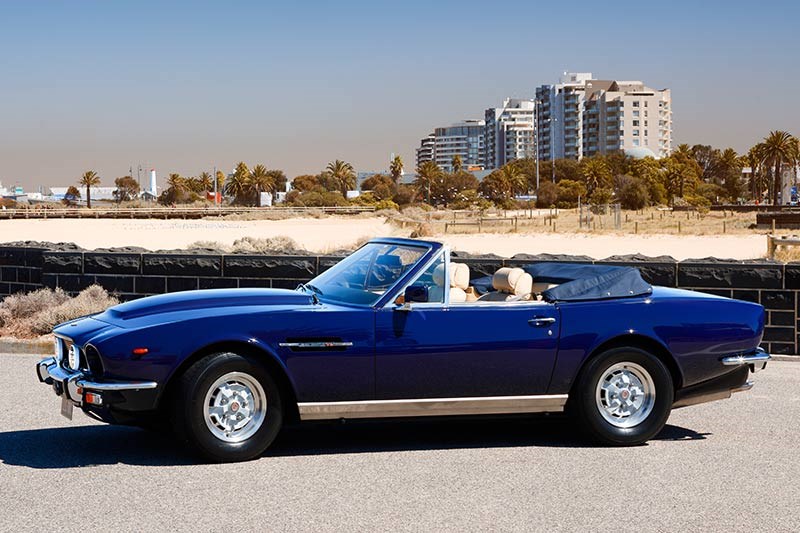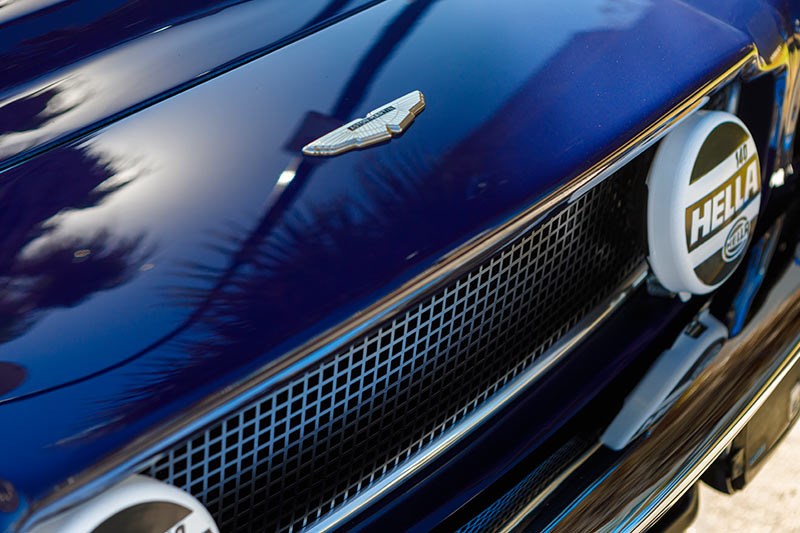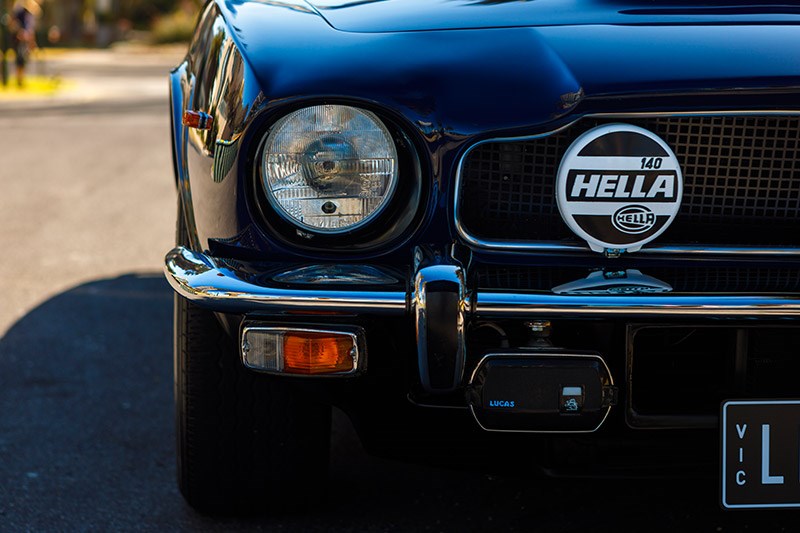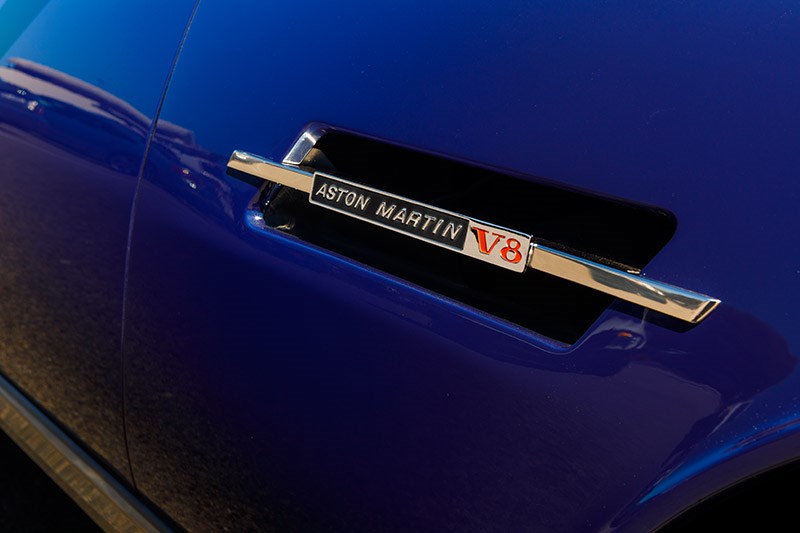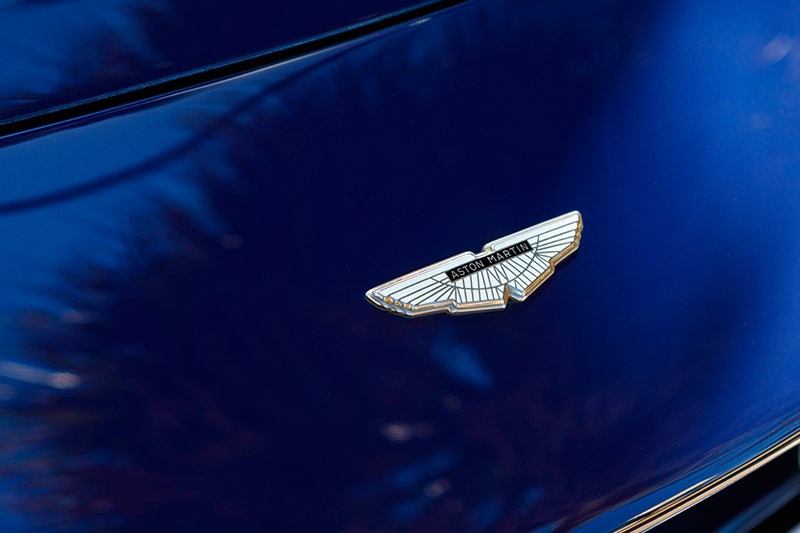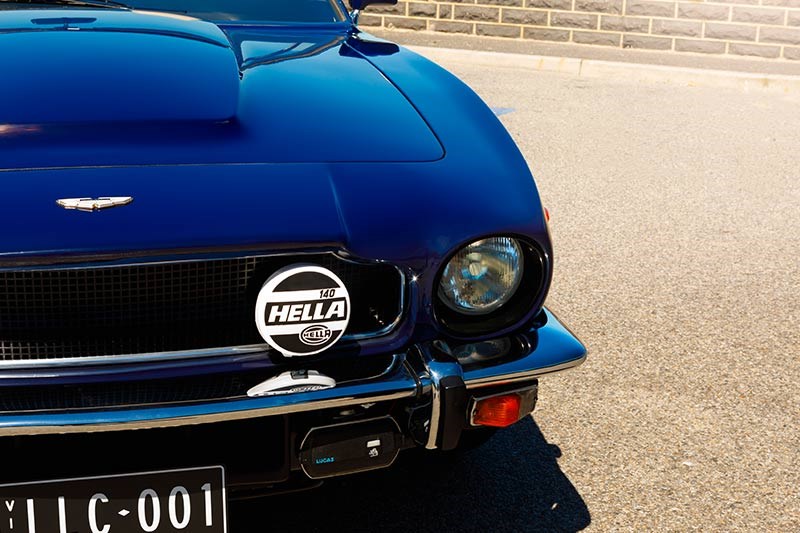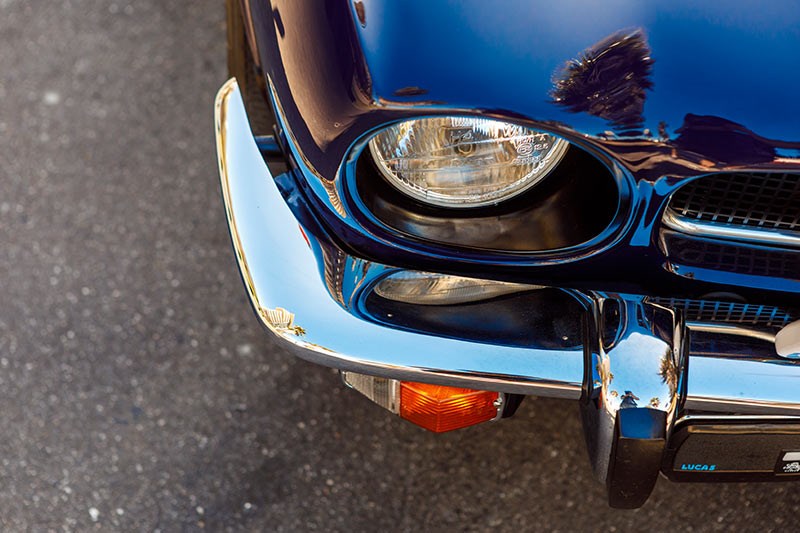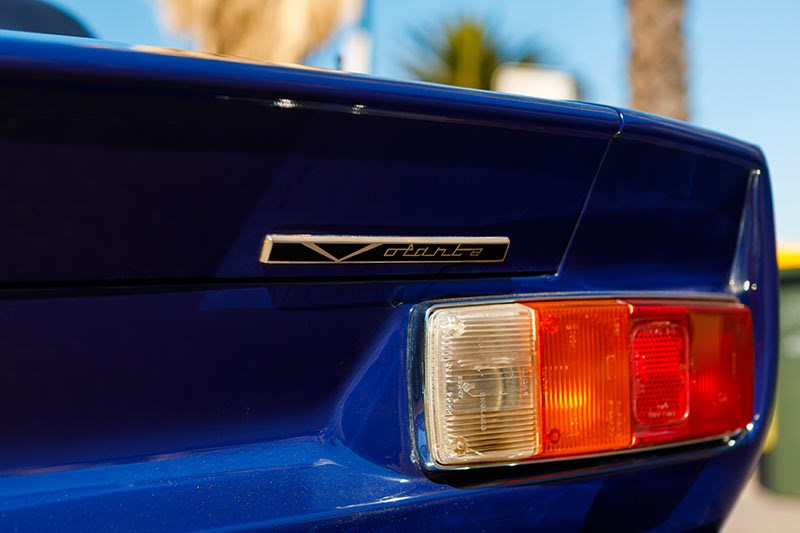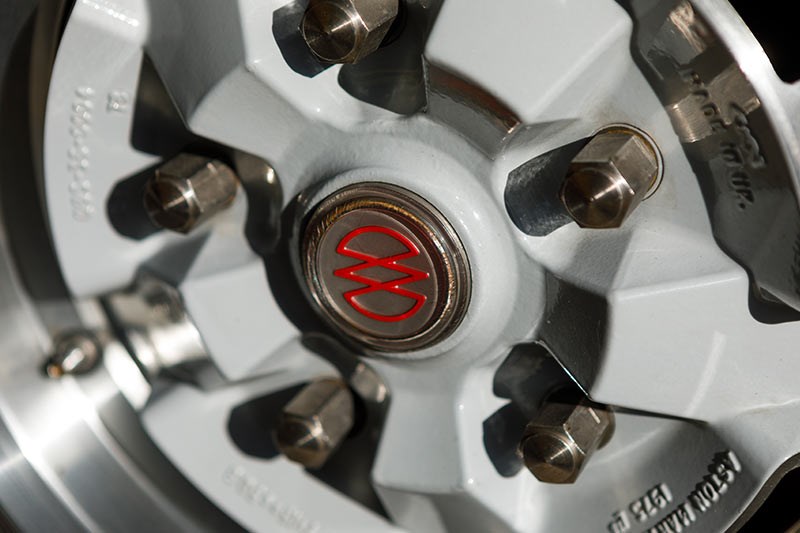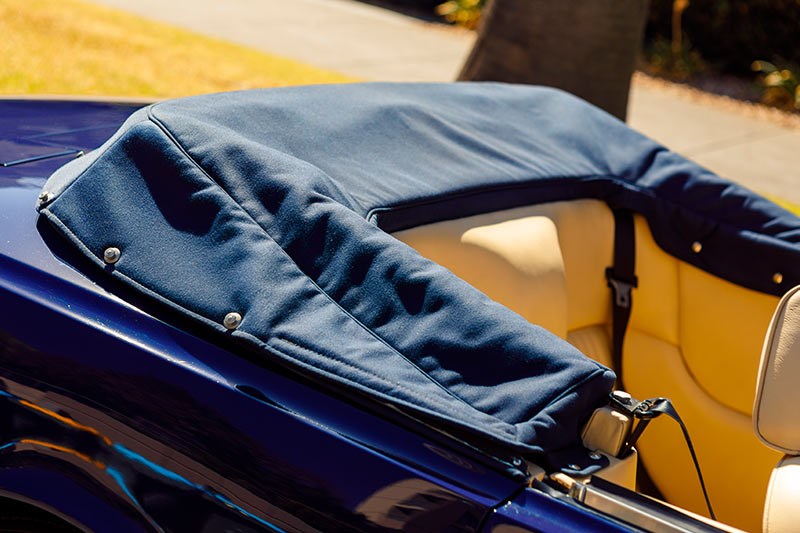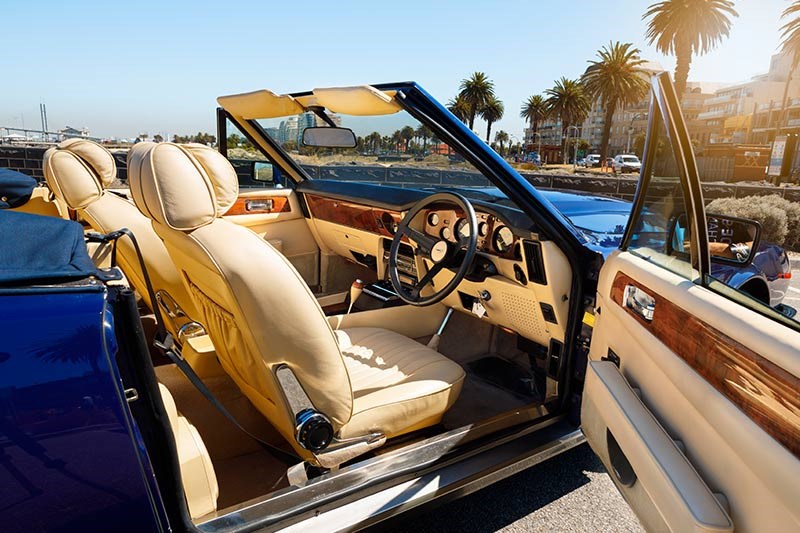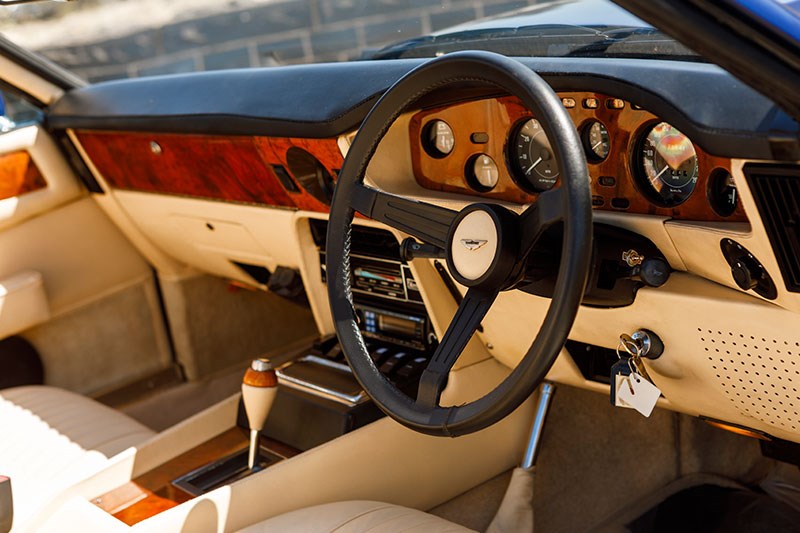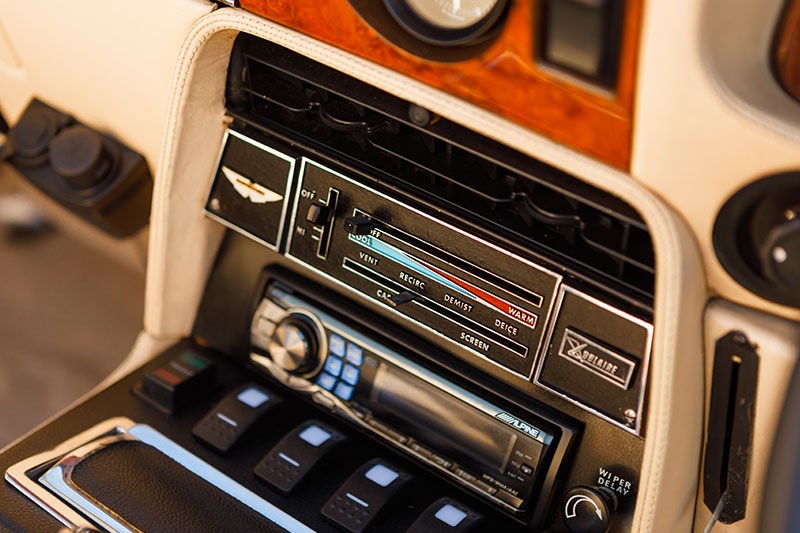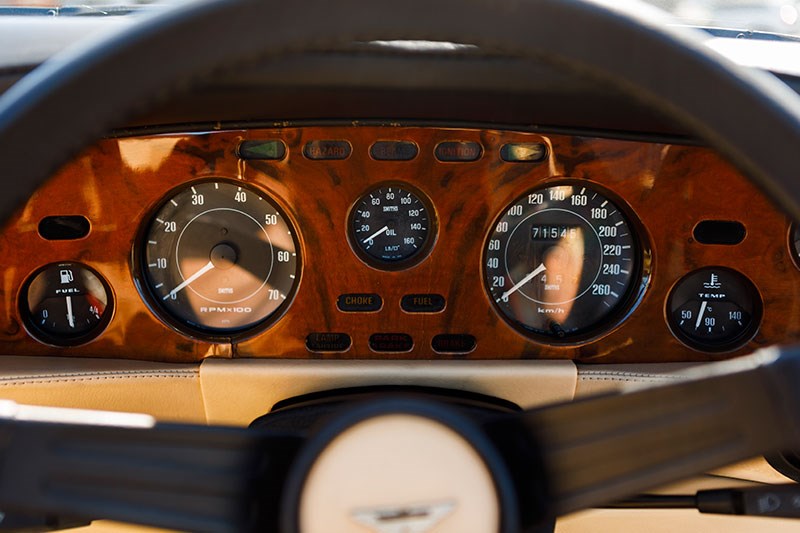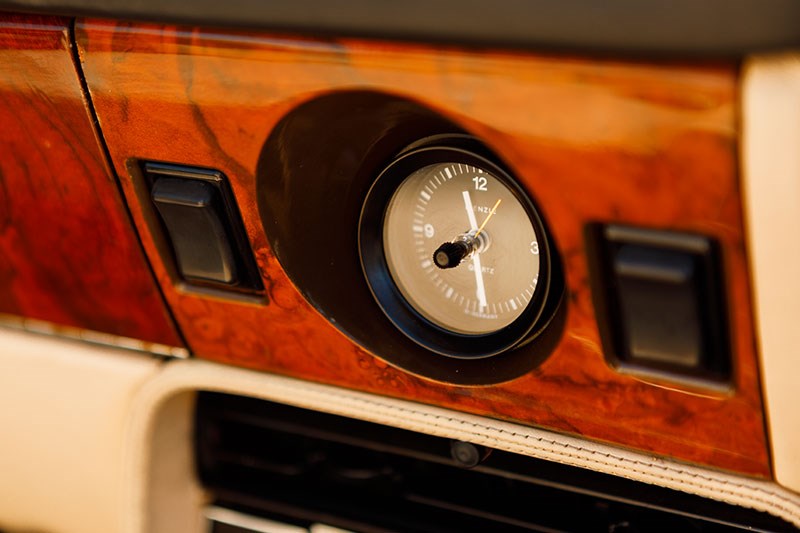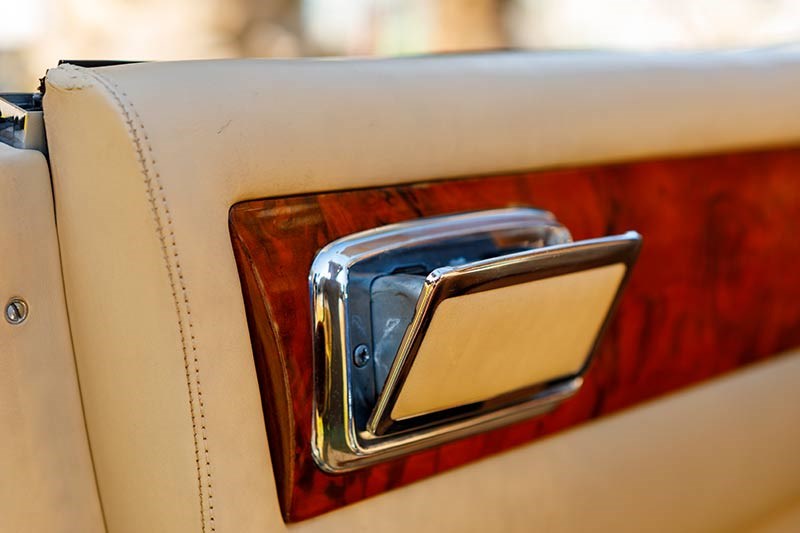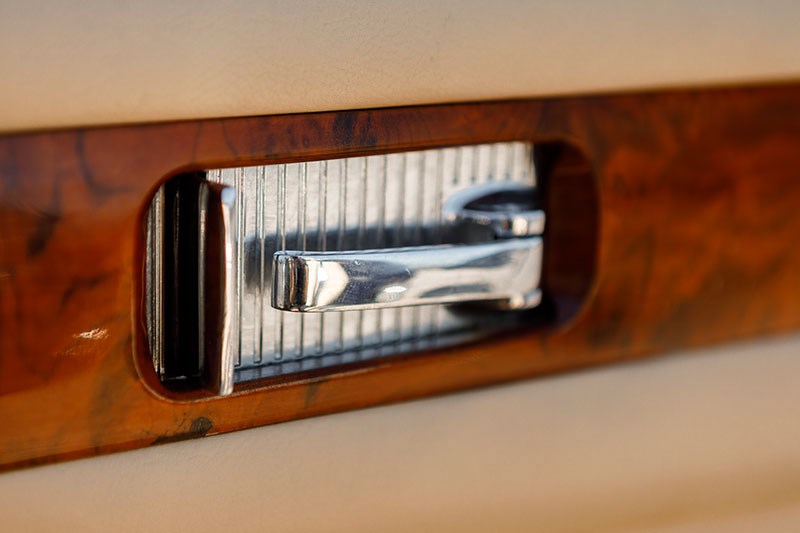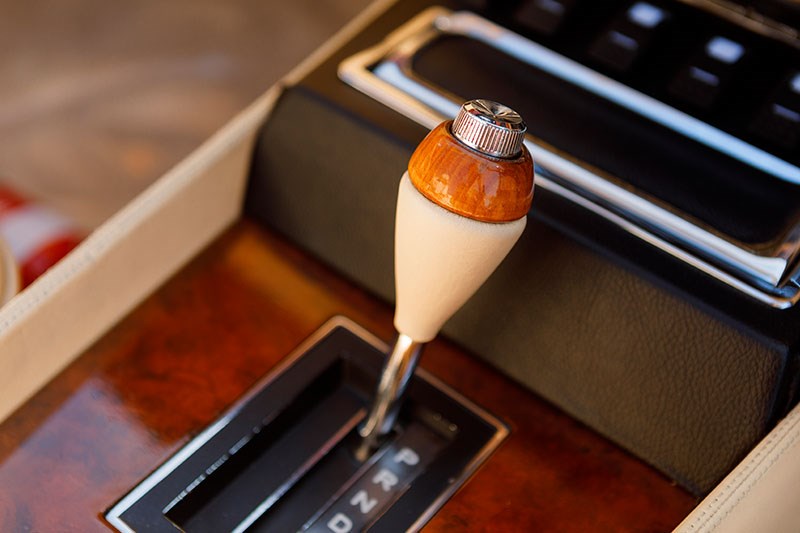 Think Aston Martin and you're probably picturing James Bond. Our own JB grabs the keys and falls victim to the charms of the Volante
1981 Aston Martin Volante
There's something about a well-conceived and properly hand-built car that can make it seem timeless, and I reckon this qualifies. Now a 'cruisy' soft-top is not my normal cup of tea – as you probably know I'm usually more into sports cars. However I reckon this Aston Martin has the potential to change your mind.
Cast your thoughts back to the late seventies and early eighties when these things were built. You would have been a serious player to own one. Very, very expensive and just 849 were built from their release in 1978 through to 1986. Drive up in one of these and people knew you were a player, or (most likely) a playboy, or perhaps royalty. Prince Charles has had more than one over time and the British Royal family famously still has an earlier model drophead.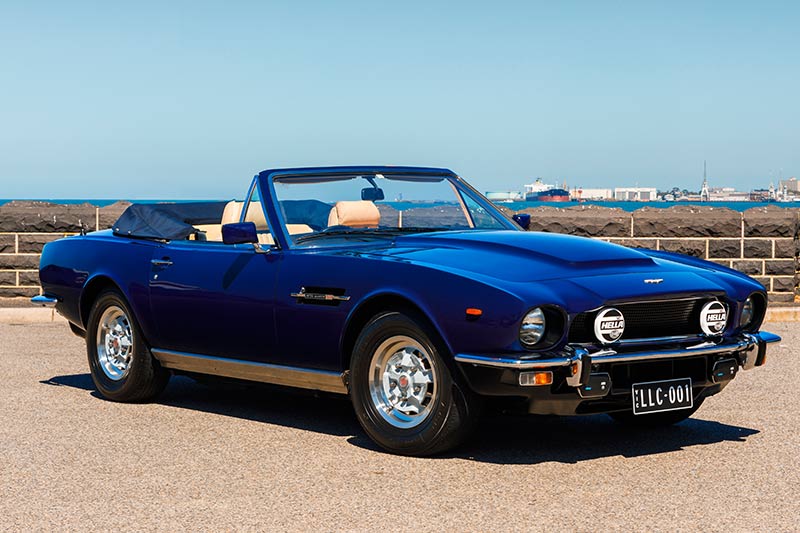 For Aston Martin, this V8 Vantage platform represented the reward for the start of a period of stability for the company, after a fairly rocky time through the early 1970s. New investors had restarted a stalled manufacturing concern and forward orders showed there was still a strong international appetite for the marque. You'd have to say some of that was down to the extraordinary marketing success of the DB5's appearance in the 1964 James Bond film Goldfinger, with Sean Connery.
| Related: Aston Martin DB4 - classic metal
This 1978-on generation was based on the hardtop and set up more as a fast cruiser than an all-out sports car. It ran the then very sophisticated quad-cam (two valves per cylinder) 5.4 litre V8, fed by four twin-choke Weber carburettors. That was good for over 300 horses, tied to either a five-speed manual or a three-speed auto. The latter was a Chrysler Torqueflite, then arguably the best automatic transmission available, and that's what this example has.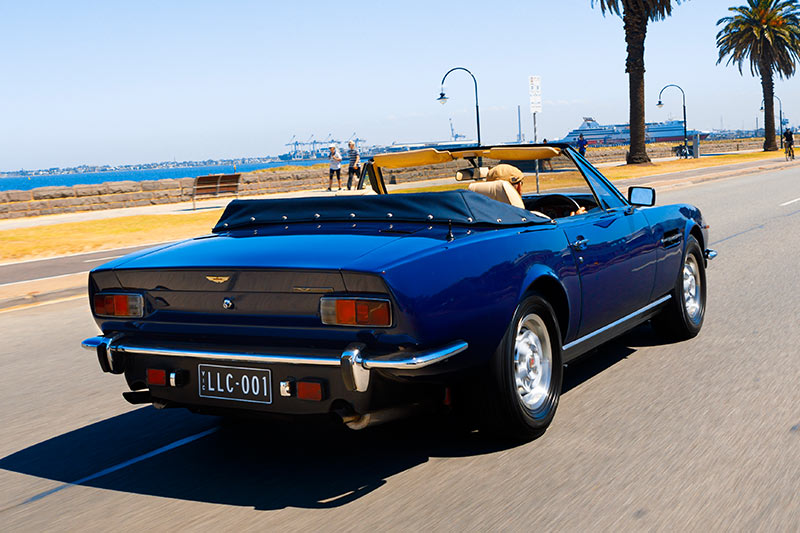 Top down and a sunny day. Perfect
The chassis was coil-sprung all round, with a live axle at the rear, while the brakes were power-assisted Girling discs on all four corners. Weight was substantial – said to be near 1800 kilograms ready to roll.
| Related: Aston Martin DB2 - Reader Resto
Aston Martin threw everything at the luxury side of things for this model, including climate control, electric roof, cental locking and windows, acres of Connolly leather and of course plenty of walnut finish. One of the many things that distinguished it as an uber-luxury unit was the roof, that was anything but the single-layer material fitted to most soft-tops of the day. Instead it was fully lined and gave a much quieter and more refined atmosphere.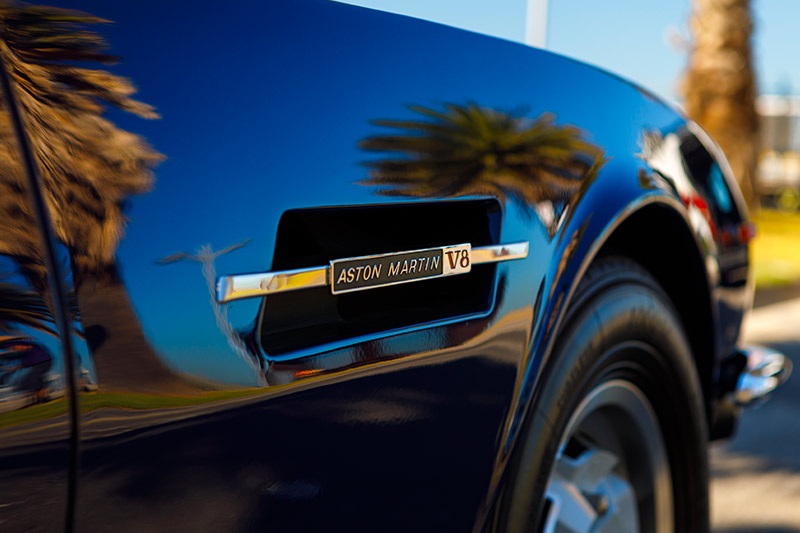 The badge is the clue to what is lurking behind the vent
How much? You're talking the price of a suburban house – over 30,000 quid in its home market. For that money you got something that was largely hand built. One touch that makes the car very special is the engine has a signed plaque, telling you who built it. In this case it was a chap called Frank Matthews. I wonder if he's still around?
| Related: Aston Martin factory tour, 2017
One of the pay-offs of all this individual attention is, 37 years after the car was built, it has no rattles. It still feels like a tight, comfortable and well-sorted drive. Admittedly this example has low miles, just over 70,000, which is typical of these high-end cars. Owners tend to use them sparingly.
While this was always intended to be a grand tourer rather than a sharp sports car, it would be a mistake to think it's slow. For its day, this was a seriously quick bit of kit, with a top speed nudging the 260km/h mark.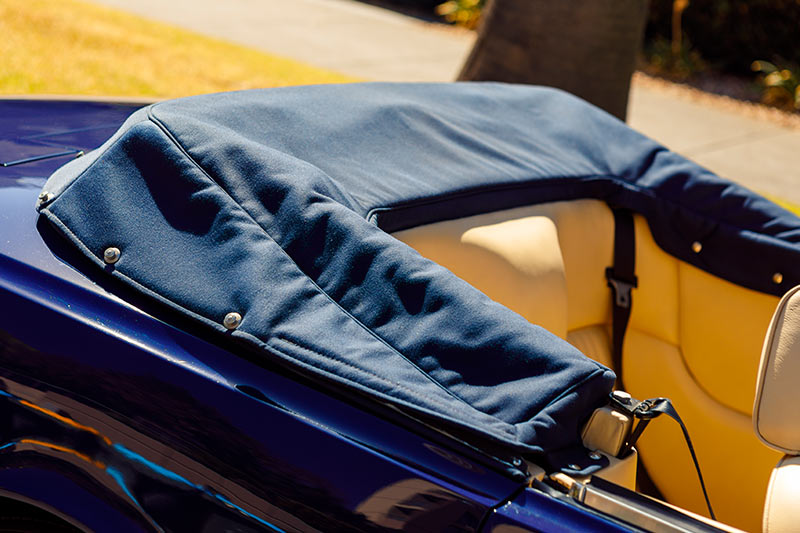 Of course this model, like a few Aston Martins over the years, has a James Bond association. The Volante and a couple of hardtops, appeared in the Timothy Dalton flick The Living Daylights. Then Aston Martin Lagonda Chairman and shareholder Victor Gantlett was said to have owned the Volante used in the film. In fact this car was brought to Australia by the Bob Jane Corporation as a promotional vehicle before being sold.
| Related: World's greatest cars series - Aston Martin DB4 Series 5
As for the Volante name, it's a derivation of the Italian for flying. Aston Martin produced convertibles before the name came into use, for the DB4 and DB5 series. Volante first appeared with the 'short chassis' model, which was a DB5-6 transition built from 1965. It's since been used across the years and several generations of car, though it has had the odd little rest from time to time. The name took a break from the line-up in 1971-78 and again in 1990-92. In any case, if it's called a Volante, it will be a convertible even though the opposite isn't necessarily true.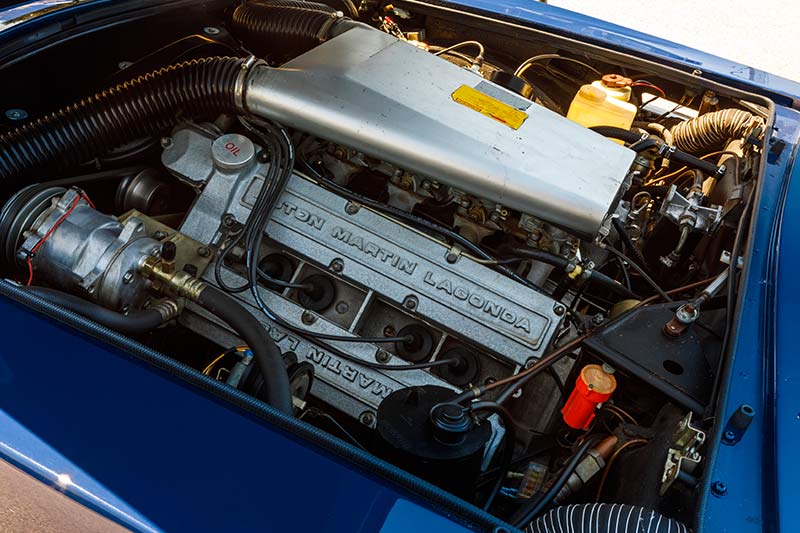 The work of engine builder Frank Matthews
These days, Aston's own models and lots of other high-end cars would easily outstrip this Volante when it comes to performance, complexity and features. But that's really not the point with cars like this. It's all about the history and the experience.
Nevertheless the car drives well. It's big and is easy enough to handle, while the V8 engine has a lovely burble to it. The power steering is quite weighty and you could imagine this as a very 'blokey' car. Though it may not be the sort of car I'd normally gravitate to, I have to admit a drive had me convinced of its charms. It's hard to think of anything that would be better for a long cruise along the coast, with your favourite person on board…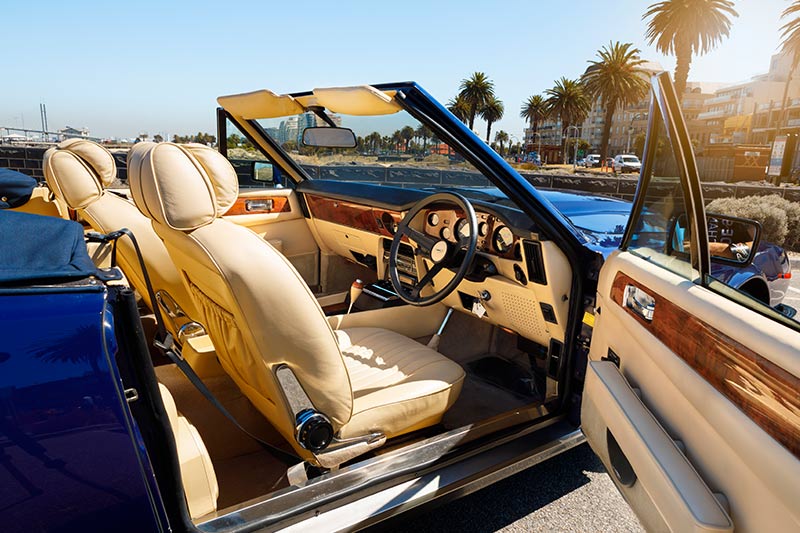 Leather and wood looks and smells exclusive
This 1981 Volante was on the market at Lorbek Luxury Cars in Melbourne for $300,000 and has since sold. The company always has a substantial stock of this marque.
1981 Aston Martin Volante
Engine 5.4lt quad cam V8 4 x Weber carbs
Power 225kW @ 5000rpm
Torque 430Nm @ 3000rpm
Gearbox 3-sp Torqueflite
Brakes Girling discs with power assist
Suspension coils all round, de Dion rear
Weight 1800kg
Top speed 260km/h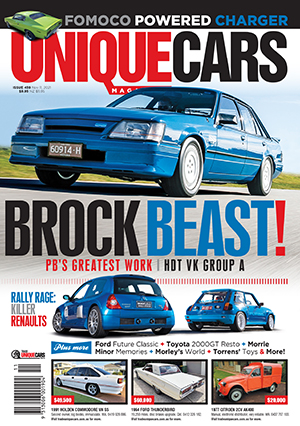 BLACK FRIDAY SALE ON NOW: Save 50% on a Unique Cars magazine subscription
Australia's classic and muscle car bible. With stunning features, advice, market intelligence and hundreds of cars for sale.
Subscribe