Porsche 911 Targa 993 - Past Blast
---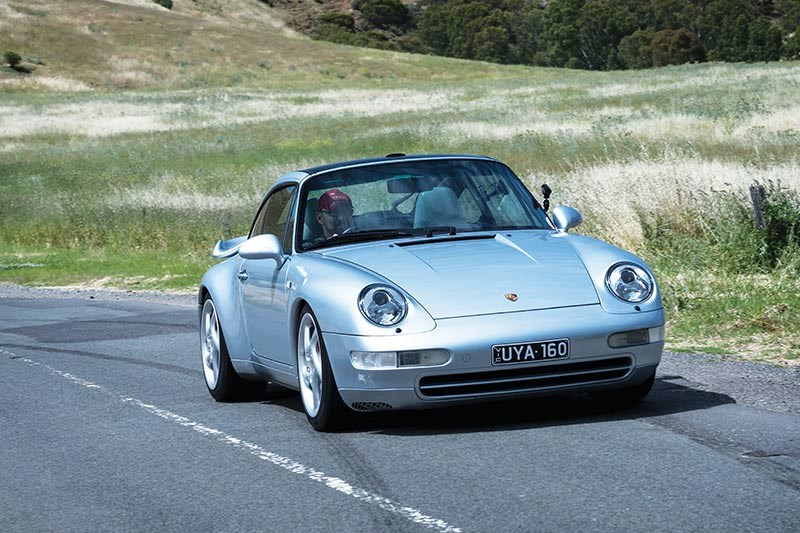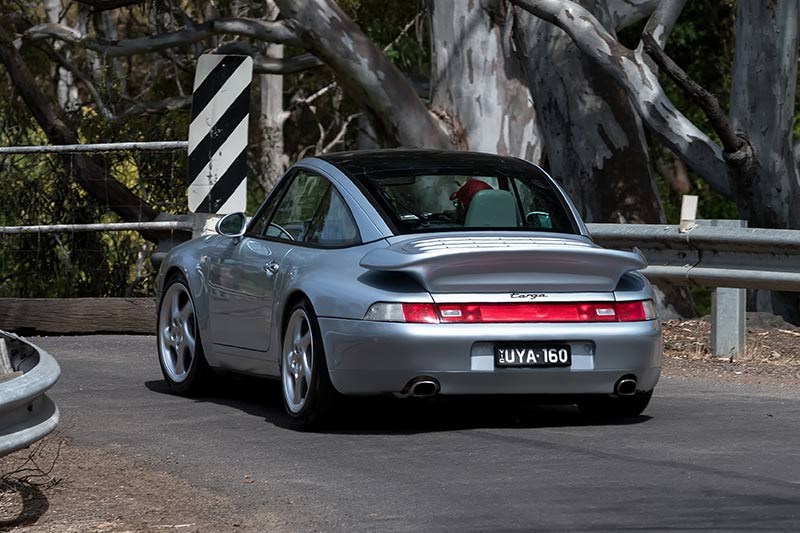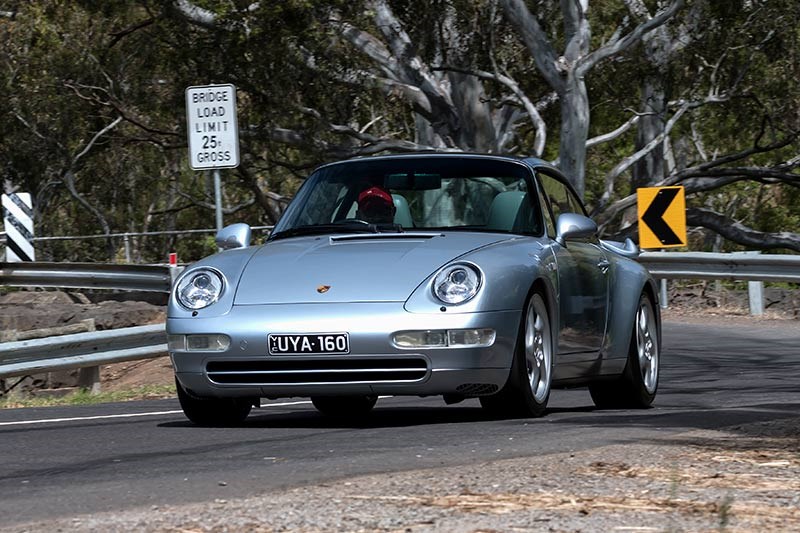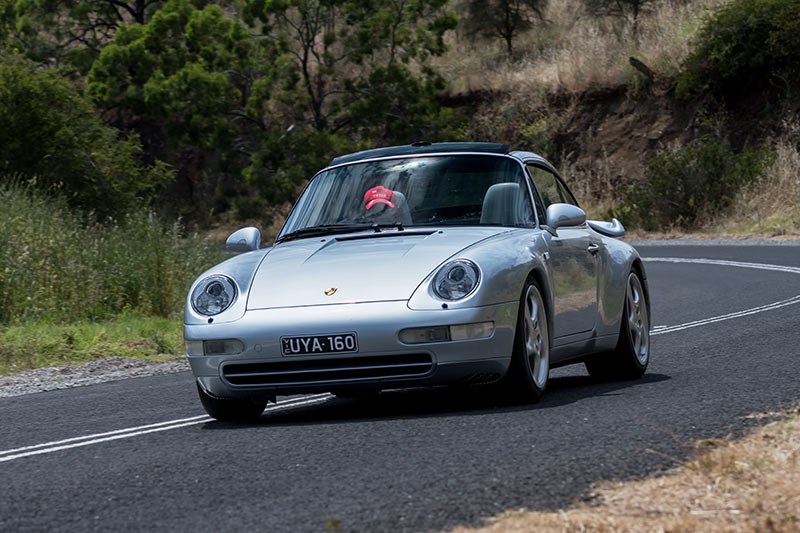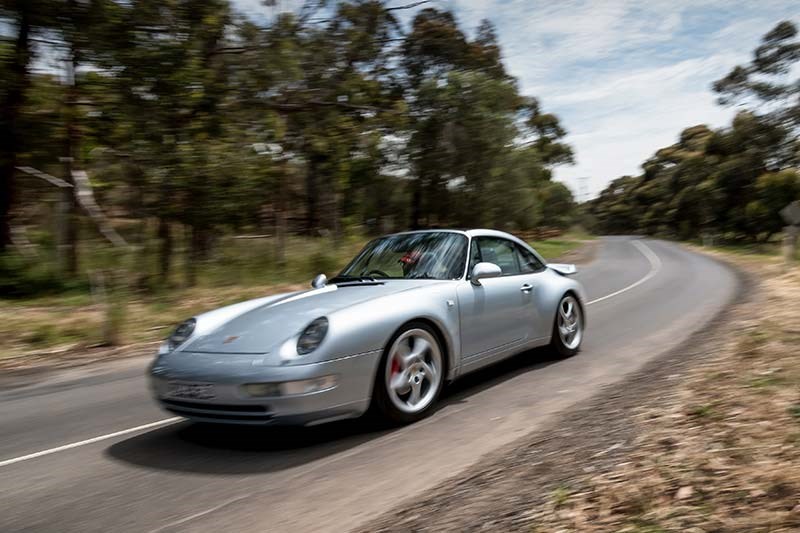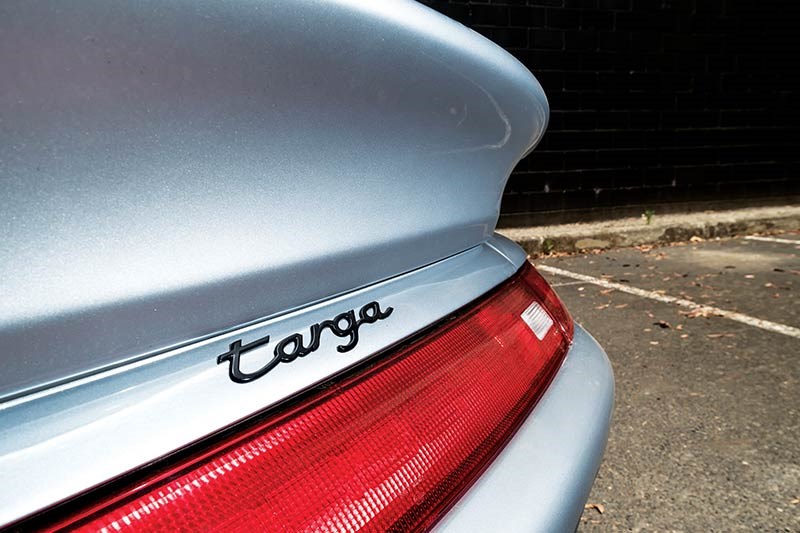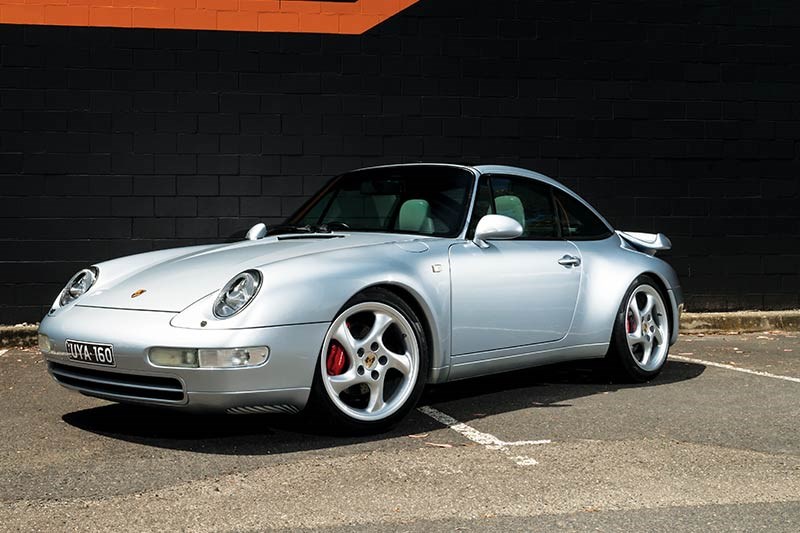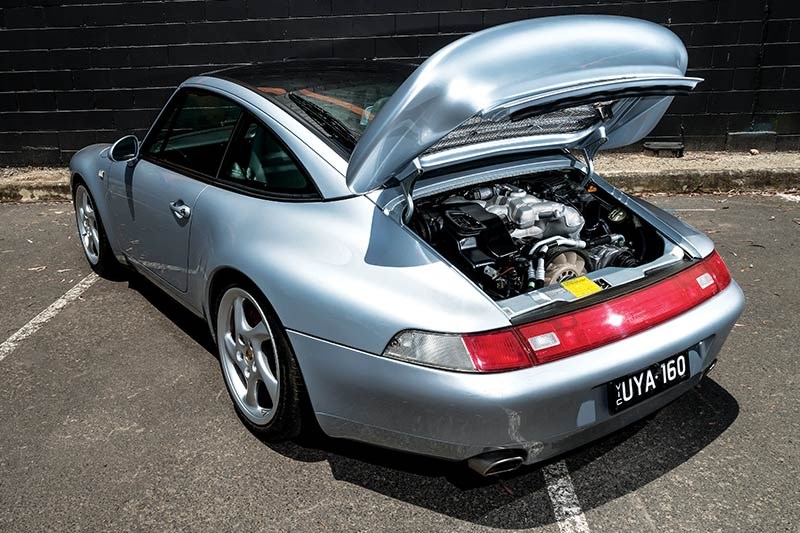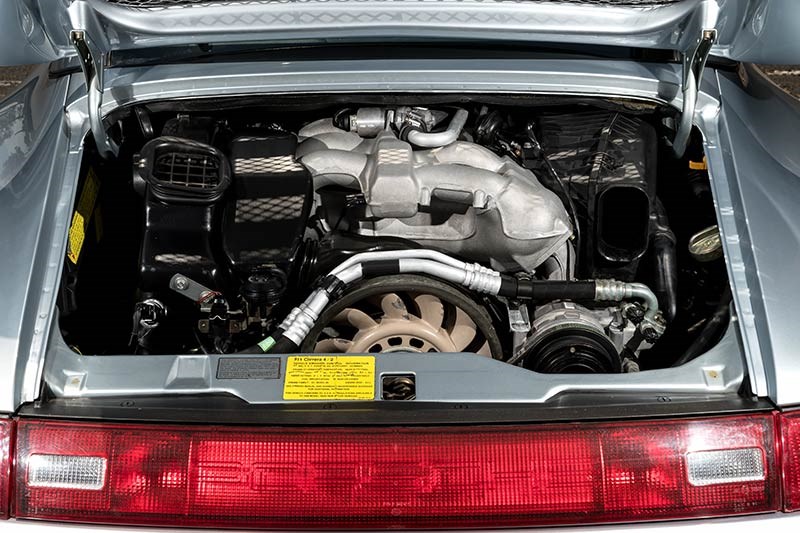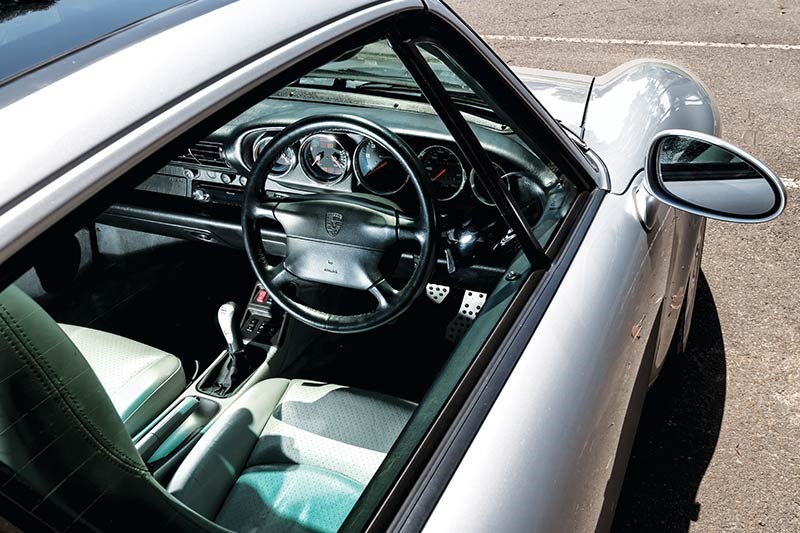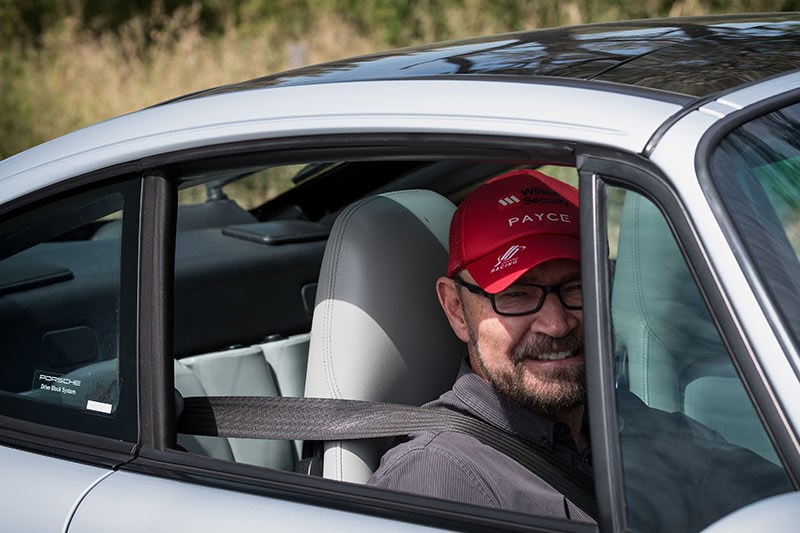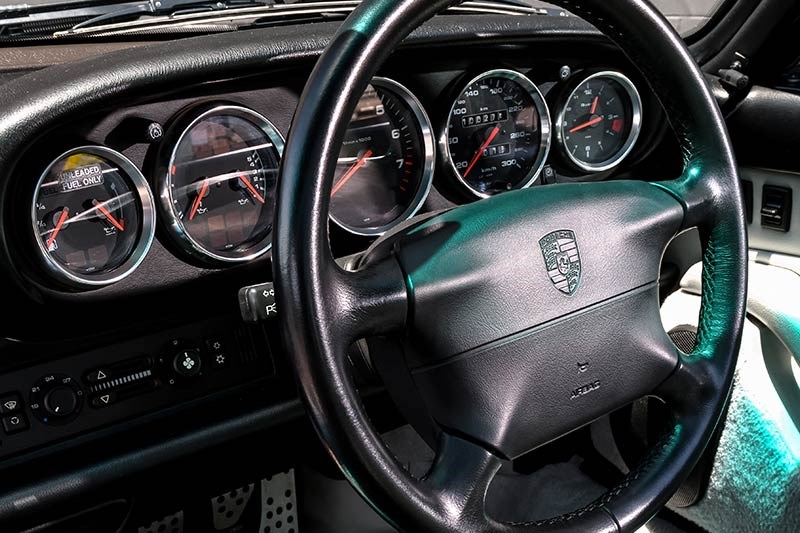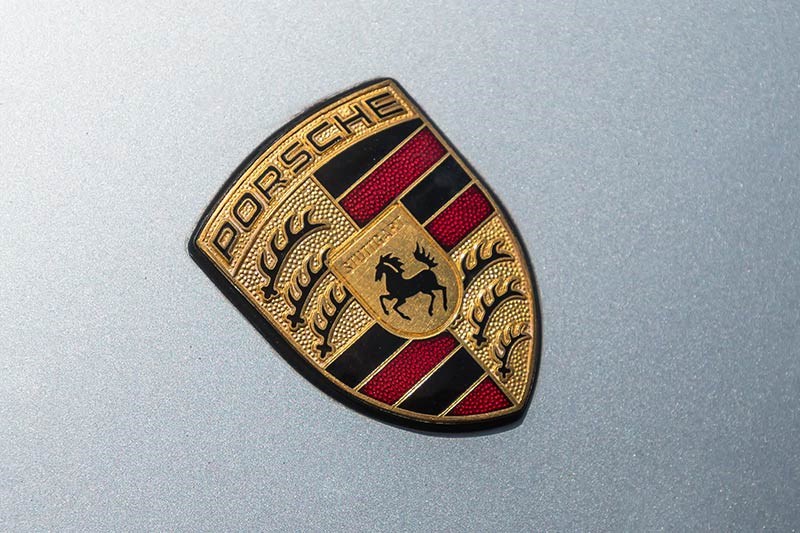 The Porsche 993 Series is the last of the air-heads and JB loves this Targa version
Porsche 993 Targa
Climbing into the giant glasshouse of this car, a 993 Targa with the factory wide body, is quite an experience. You forget what a difference having a glass roof makes. Of course they've become a lot more common in recent years, but 20 years ago when Porsche launched this model, it was quite a novelty.
In fact the 993 Targa is one of the lower production numbers in the Porsche line-up, with 4619 said to have been produced over 1996-98. It was a pretty luxurious thing, with air-conditioning, leather interior, ABS, airbags and a pretty high-end stereo with 10 speakers. You could argue that's eight or nine more speakers than is strictly necessary, but we are talking an up-market car from the 90s.
| Singer reveals lightweight 373kW 911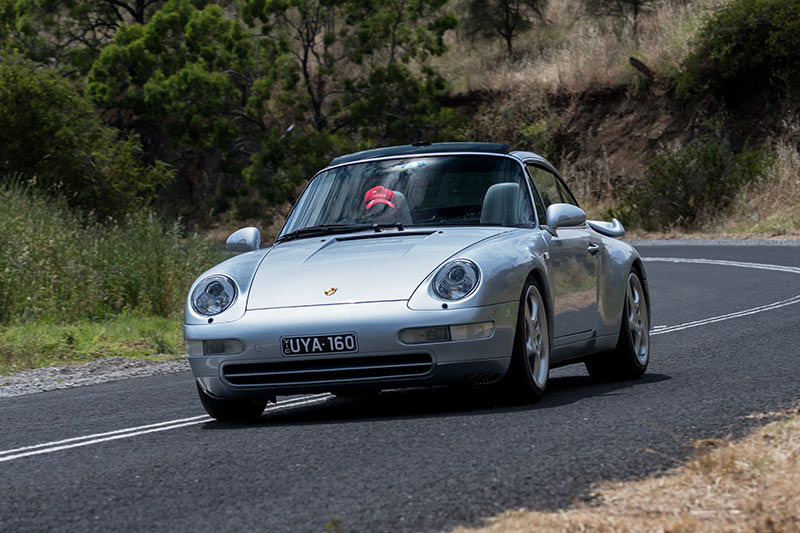 The sliding glass roof is pretty subtle, carefully designed not to 'interrupt' or break up the classic 911 side-profile. Previously the targa had more conventional removable panels. There's a bit of weight and complexity in the glass design, and the result in the cabin it pretty special. It gives the car a very light 'airy' feel that's unique to this model.
It also means you can go for the topless option at the press of a button, rather than having to get out to remove and stow panels.
Really it was the engineering that made this whole 993 series – the last of the air-cooled Porsches – a real stand-out. With a wider rear stance came a sophisticated multi-link rear suspension mounted on a subframe that was intended to rid the car of the infamous tail-happy manners they were famous for and lower assembly costs. Any number of drivers may recall the first time they lifted off the accelerator on an earlier Porsche, mid-corner, and were rewarded with some highly entertaining antics. This car went a long way towards removing that syndrome. You can still get the rear dancing about, but it's much more benign in this generation.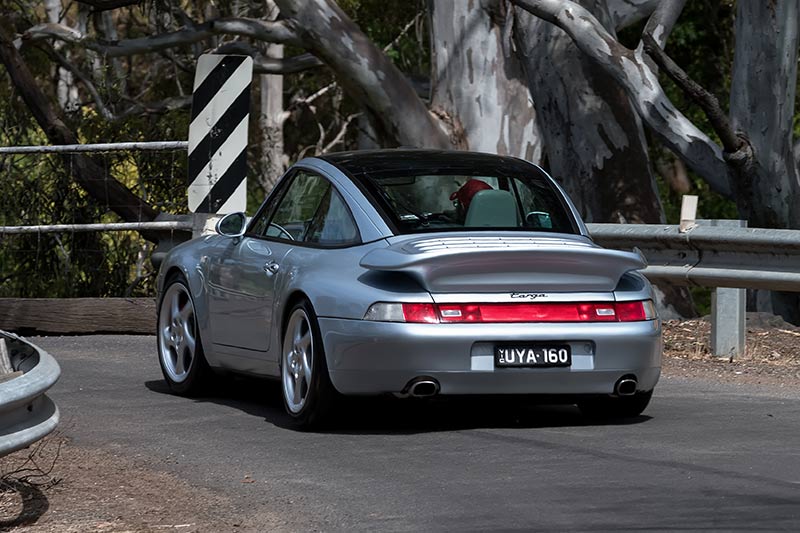 The engine is a lovely 3.6-litre boxer six claiming a healthy 268hp at launch, which was later bumped up a little. Okay that's not a stunning number any more, but remember the goal posts have shifted significantly since this car was made. When it was new, 268 was an impressive number.
That engine feeds a six-speed manual transmission and the 993 was the first generation to offer this as standard. You could also get a four-speed tiptronic, which weighed a touch more (about 25kg) but made little difference to the performance times. Speaking of which, we're talking a 0 to 100km/h time of 5.5sec. Quick enough.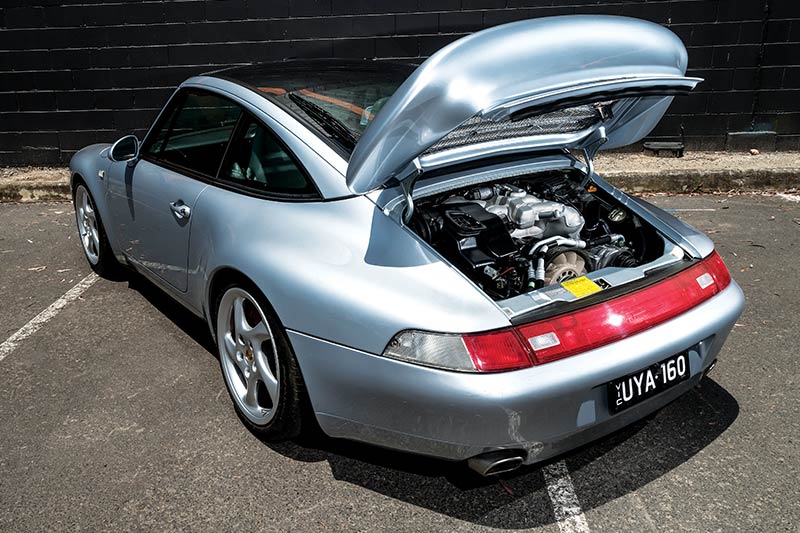 One immediate visual give-away with this model is usually the 17-inch two-piece wheels, which have been replaced on this example. They were unique to this model as standard fitment, though you could specify them on some others.
The ergonomics can feel a little odd at first, with the pedals off to one side, but you soon grow accustomed to it. Overall the build quality feels very solid. This generation has a good reputation when it comes to longevity, particularly if the servicing is kept up.
This series is very well regarded by Porsche fans – which I am whenever I drive one as good as this – as the last of the great hand-made Porsches.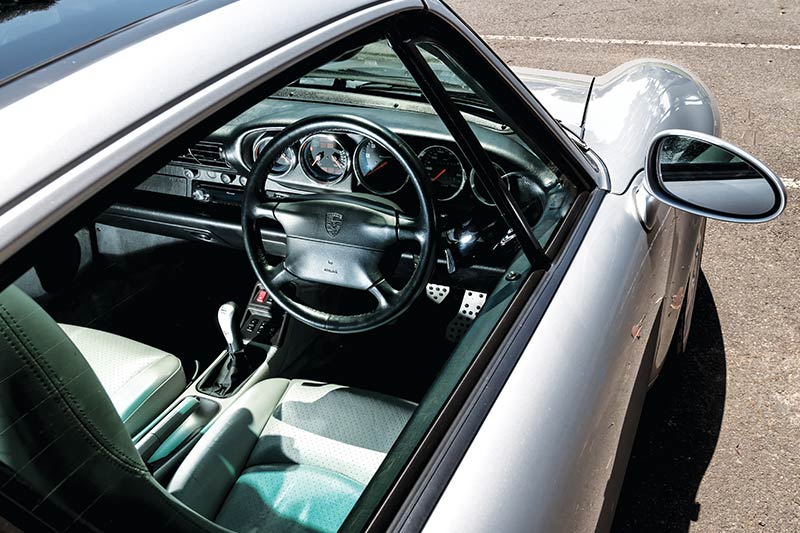 This and the 964 had power steering, which makes it much easier to drive than the previous cars. It has all the character of a traditional 911 that came out in the 60s. It sort of wriggles on the road and lets you know what's going on underneath. It's got a great feeling and, with that beautiful flat-six engine in the back, it's a car that's full of character.
As soon as I drove it I thought I know why I love them now, as they have a very distinct feeling to them. I've only raced a couple and I'm not overly fond of them in race trim. But as a road car they're so within themselves, so good, you seem to be going awful fast for little effort.
The car is quite light at around 1400kg, so the performance is brisk. In its day it was electrifying, but cars have become so fast. It feels quick and is quick. I love flat-six engines, they have this beautiful wail about them.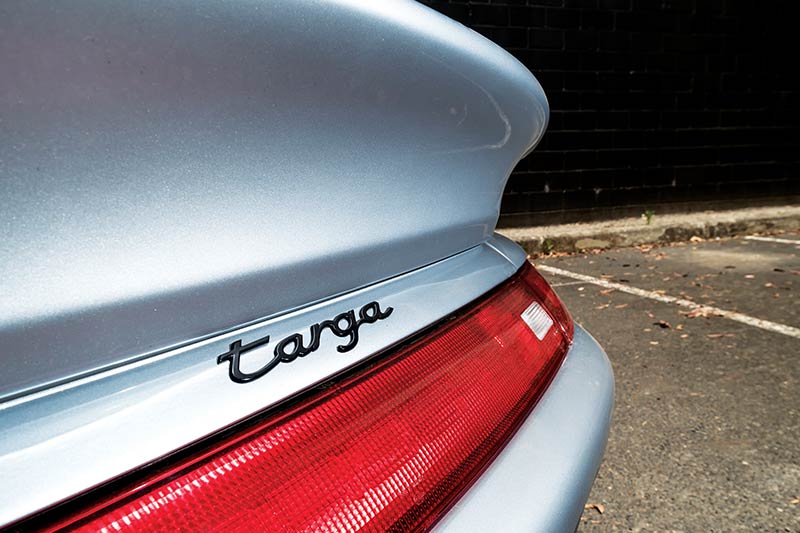 At about 4000 to 4500rpm it seems to get a second wind and off it goes. That makes sense as peak torque kicks in at 5000rpm. There's a distinct surge in there and with a six-speed manual it's got a gear for every occasion.
We've seen values climb steeply over recent years, to the point where any air-cooled Porsche is valuable. Porsche buyers typically prefer a solid roof, but you can see something like this – which is special – holding appeal for someone who didn't necessarily want a run-of-the-mill machine. It's a beaut car and at 20 years old it still feels very modern.

Porsche 993 Targa Specs
Engine 3.6lt DOHC boxer six
Power 203kW @ 6100rpm
Torque 330Nm @ 5000rpm
Gearbox 6-speed manual or 4-speed Tiptronic
Brakes Ventilated discs 304mm (f), 299mm (r), 4-piston calipers
Suspension independant front and rear.
Weight 1400kg
Unique Cars magazine Value Guides
Sell your car for free right here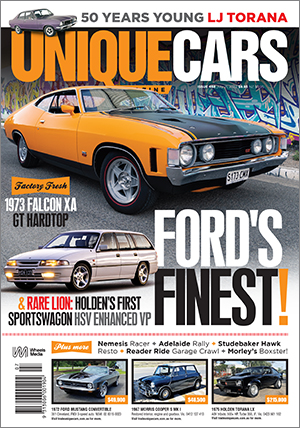 SUBSCRIBE TO UNIQUE CARS MAGAZINE
Get your monthly fix of news, reviews and stories on the greatest cars and minds in the automotive world.
Subscribe