2015 Mustang with Roush Upgrades Review
---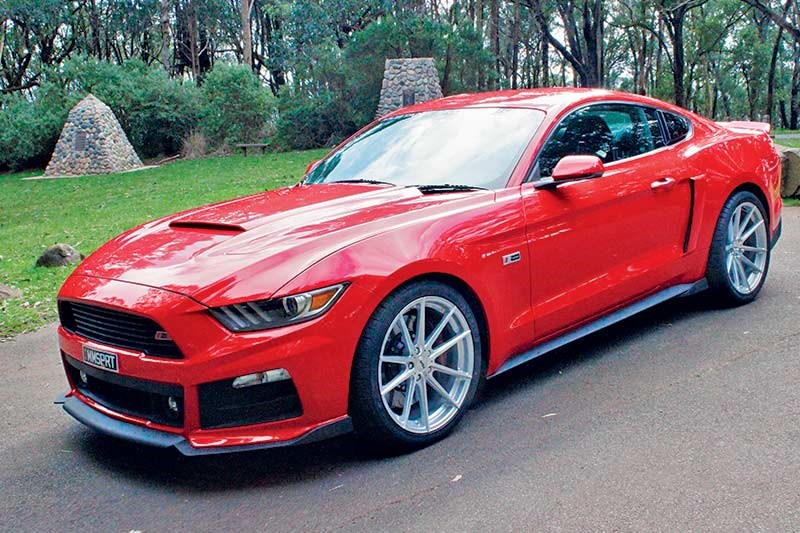 From the archives: John Bowe's gets to grips with a feisty Pony car
From Unique Cars issue #380, September 2015 
2015 Ford Mustang with Roush Upgrades
I'm a bit of a Mustang head and was open-minded about this machine, because there are a lot of aftermarket projects going on at the moment. As we speak, Ford is building right-hand drive cars for export to Australia.
In this case the standard car would be a Mustang GT with a normally-aspirated V8 – a nice engine and quite a quick car. It's not a fire-breathing monster. However people such as Shelby and Roush are willing to change that.
Roush is not such a well-known package in Australia, but Jack 'The Cat in the Hat' Roush is a very successful tuner of Ford vehicles in America. He's got a very strong racing heritage with NASCAR and is a multi-billionaire.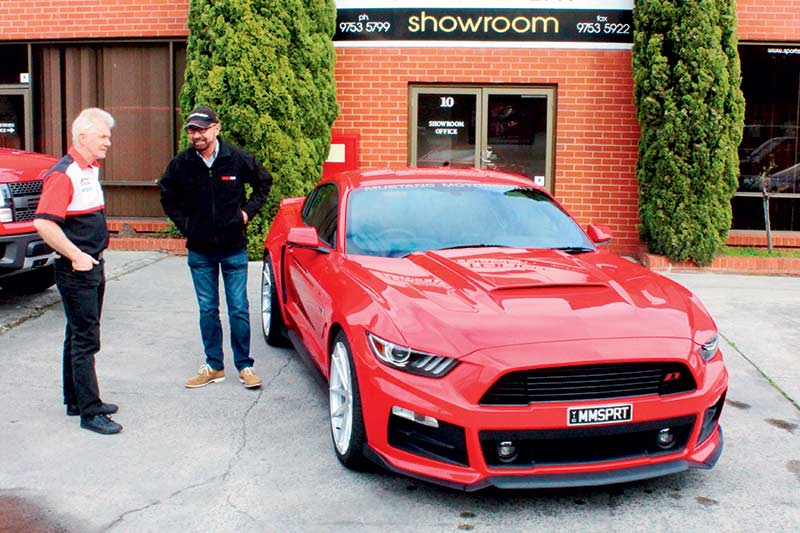 This car is provided by Mustang Motorsport, which is a Roush agent, and is a complete car. To beat the market and show people what it's all about, Craig Dean has imported a left-hand-drive car, converted it to right-hand-drive, which is part of his business, and fitted a complete Roush kit.
That includes body kit, suspension upgrade, brakes, wheels, tyres and an engine upgrade kit. So, it's the full whammy. It's a good whammy – it really is.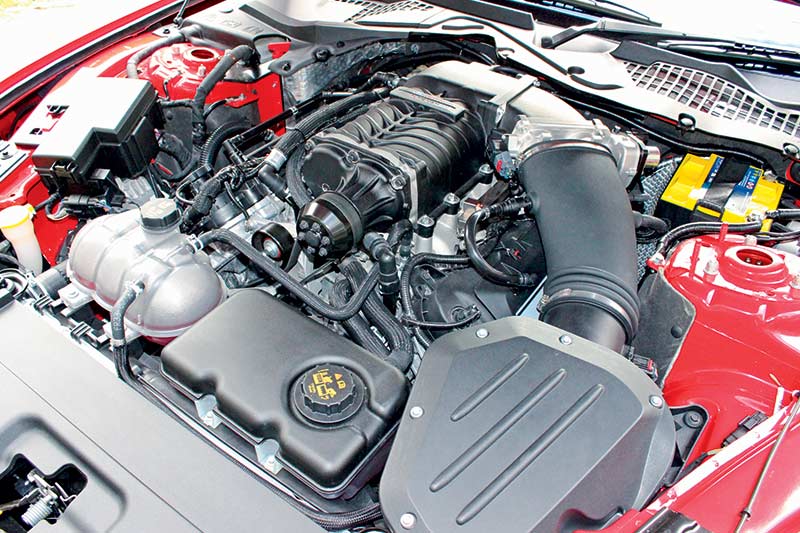 At the heart of the engine modifications – which claim 627 horses at the flywheel – is a twin-rotor R2300 supercharger. It's running a twin 60mm throttle body with Roush injectors. That lot is backed up by an upgraded cooling system and is run by an in-house electronic tune. In fact, there is a lot of tuning and diagnostic ability built in.
It's super fast. I drove out of the workshop, slipped it gently from first to second, and again gently into third and then accelerated quite quickly and it broke into wheelspin in third gear at 60km/h – that's pretty powerful.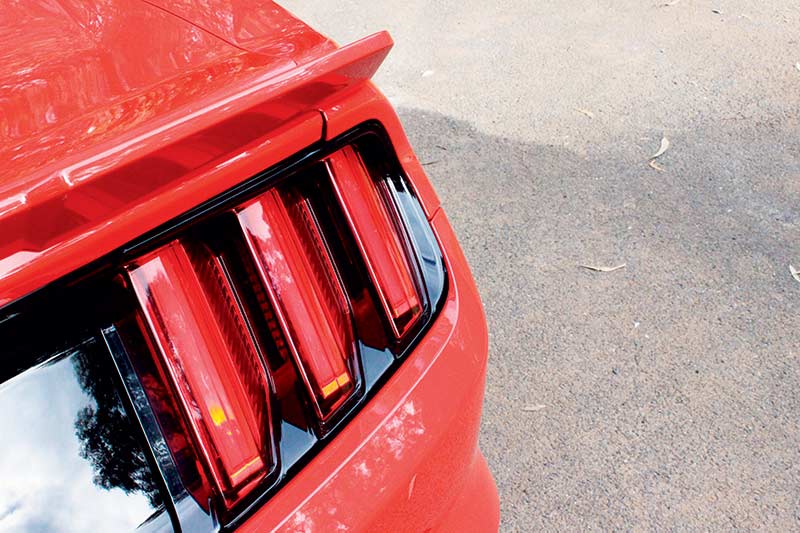 The car is a couple of hundred kilos lighter than a Falcon, so it makes quite a difference to the way it reacts and drives.
This example is running the Roush suspension upgrades. There are a couple of levels available: one with height adjustment only, or the premium kit that's also adjustable for compression and rebound damping.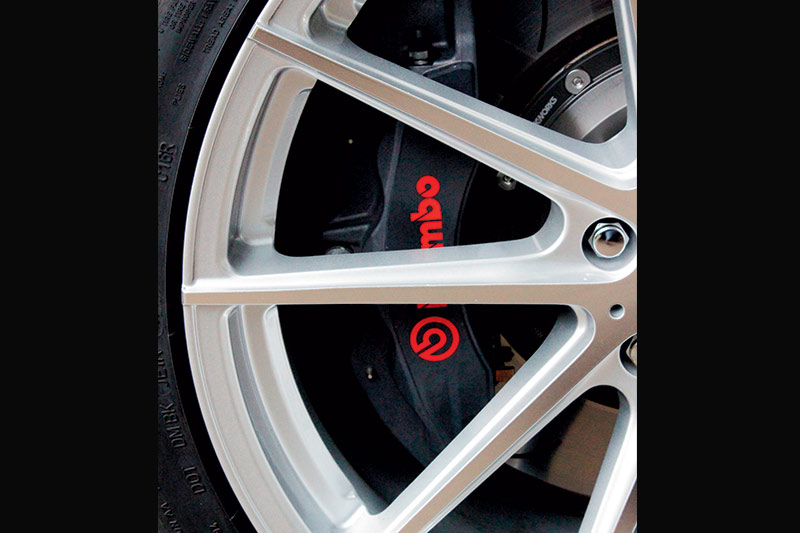 The Brembo brakes on the test car did the job well, with decent feel and good power. Complementing them was a new-model TSW 10-spoke wheel, which is due to debut at Bathurst later in the year. I like them. They look light and clean and seem to suit the car. Perhaps a Mustang or Roush badge on the centres would finish them off.
On the bodywork front, the changes are subtle but extensive. It helps that the car sits a little lower than stock, but look around and you'll notice front and rear spoilers, bonnet and rear quarter scoops, side-skirts – the list is long. Dean says the colour and panel fit is very good, with the components slipping on without fuss.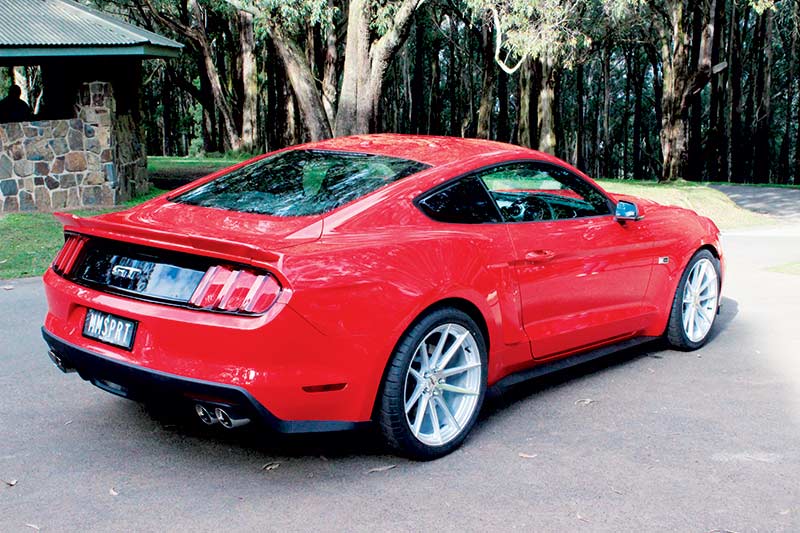 I've driven the standard Mustang in left-hand-drive and it's a really good car, I don't think anything compares with it when it comes to value for money.
There will be Mustang lovers who will have the money and desire to do something like this, which you can do in bits if you want to. You can fit just the bodywork if you want the look, the exhaust and so on.
It goes and stops really well, but to use its full potential you'd have to get it to a race track. I'm sure it's a 300km/h car.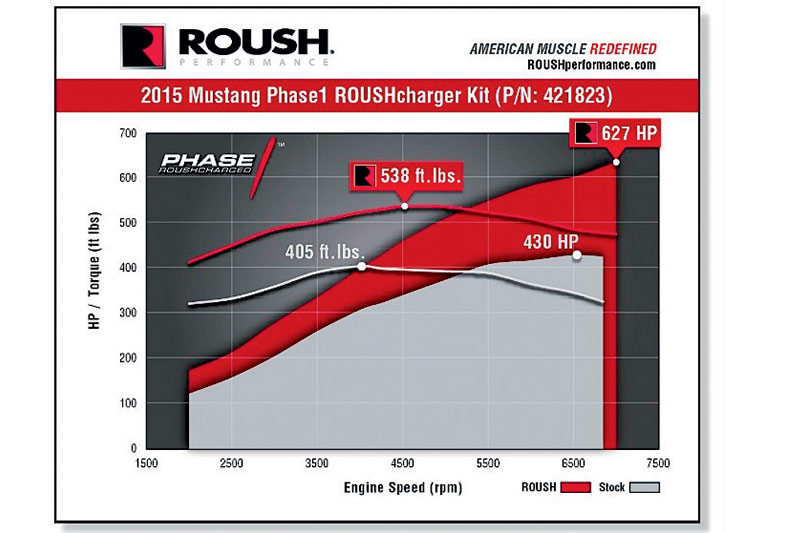 It works well and is much more hard-core than the standard Mustang. If you buy a BMW M3, that's a pretty hard-core car, but this thing will eat an M3 in straight-line performance.
The stock car is terrific bang for your buck. I know a dealer in Sydney – Sinclair Ford – that has taken orders for something 75 cars. It's going to be an unbelievable success story for Ford.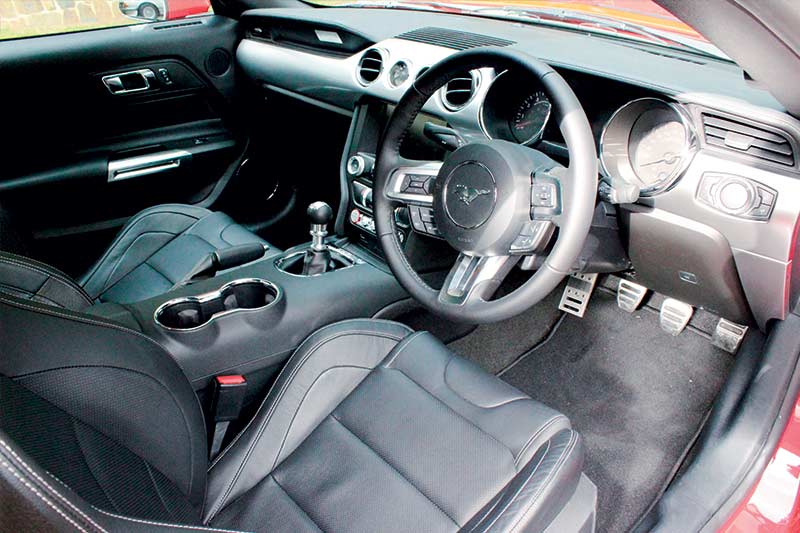 My guess is it will be twice as popular as all the FPV cars put together. A standard car is a little over $60,000 and for around $100k total you get this thing, which looks like a $400k car.
I like it. It's something Australia has needed for a long time.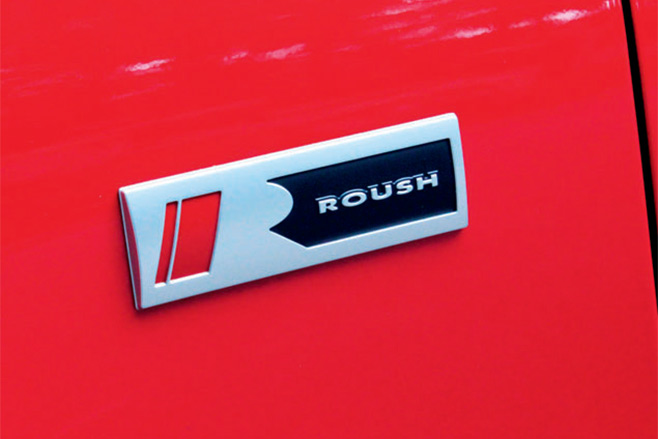 ROUSH WHO?
Roush Performance is part of a larger operation of Roush companies that claims in the vicinity of 3000 employees. Its primary interests are with transportation engineering, both on the ground and in the air. The company made its name in NASCAR and this year the automotive performance arm celebrates its 20th anniversary. In the USA, it's best known for its Mustang and F150 upgrades.

SPECIFICATIONS
2015 Mustang with Roush Upgrades
BODY Monocoque steel two-door coupe
ENGINE 5-litre Coyote V8 with Roush Rootes-type supercharger and intercooler
POWER & TORQUE 468kW @ 7000rpm, 729Nm @4500rpm
PERFORMANCE 300km/h top speed (est)
TRANSMISSION 5-speed manual
SUSPENSION Roush adjustable coil-overs
BRAKES Brembo discs
TYRES Dunlop SportMaxx Race
PRICE @ $100,000 depending on specification (2015)
CONTACT mustangmotorsport.com.au
Unique Cars magazine Value Guides
Sell your car for free right here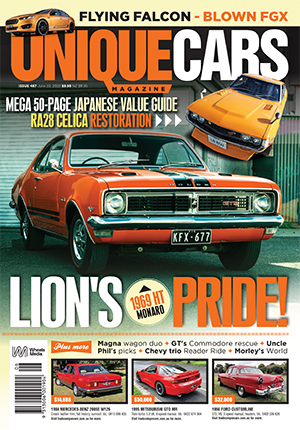 SUBSCRIBE TO UNIQUE CARS MAGAZINE
Get your monthly fix of news, reviews and stories on the greatest cars and minds in the automotive world.
Subscribe