Dodge Challenger SRT Hellcat Review - Video
---
John Bowe takes a Dodge Hellcat for a spin and says Mopar fans will love it
Dodge Hellcat
When you start to wander around the Hellcat, you can understand why Dodge in the USA is claiming a couple of markers on this one: most powerful production V8 in the world and fastest production muscle car.
Now the chest-beating competition that is muscle cars might dispute those claims, given you can go out and buy – for example – a Shelby or Roush Mustang claiming more horses. But, strictly speaking, they're aftermarket enhancements rather than production machines.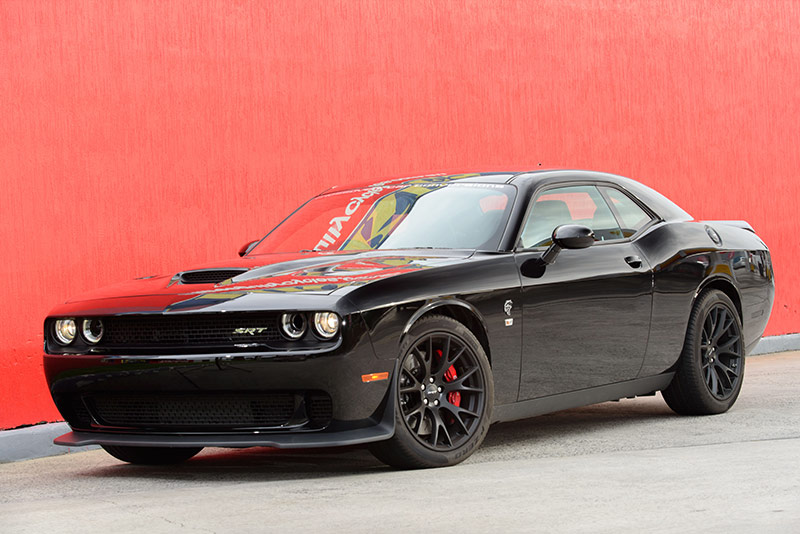 Anyway, we're probably splitting hairs. The only conclusion you can draw is the Dodge Challenger Hellcat is damned quick. The factory claims a 199mph (320km/h) top speed, a 10.8 sec quarter mile and a zero to 100km/h time in the low threes. Add that to the 707hp claim and you have a pretty amazing package.
Did I mention detail? Take a close look at the front of the car and you might notice something odd about the left side driving light. In fact it isn't there. Instead there's a halo light ring and the inner lamp has been dropped to allow a cold air intake for the 6.2-litre supercharged engine. Neat.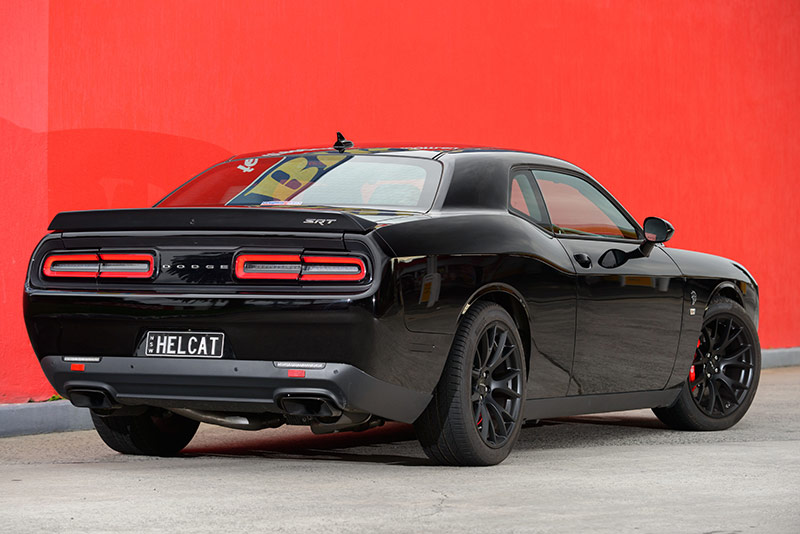 A little less subtle are the bright red brakes. The hardware is supplied by Brembo, with six-piston calipers up front and fours on the rear. They're working 390mm discs up front and 350mm on the blunt end.
Okay, working back to the engine bay, what we're seeing here is a fairly traditional pushrod V8 with two valves per cylinder. It's running fuel injection and of course the giant twin-screw supercharger up top. The 6.2-litre unit runs individual coils for each cylinder, mounted atop the cylinder banks.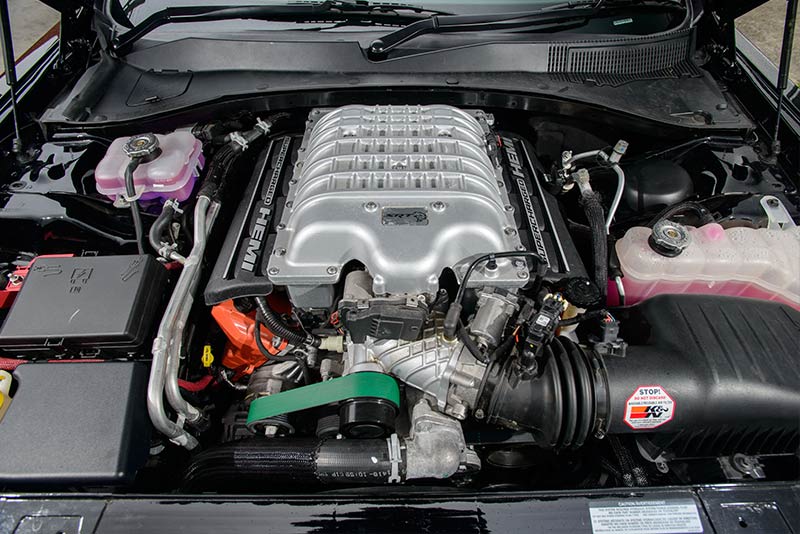 Behind that we have an eight-speed HP90 auto transmission, with paddle shifters and rev-matching downshifts. It's probably quicker in this guise than with the alternative six-speed manual Tremec.
Inside you get a traditional looking pair of gauges dominating the driver's view, though they're backed up by a digital display panel in the centre console with myriad options. Dodge claims there are 125 options when it comes to setting up the car, which includes basic drive modes such as economy, normal and race. On the comfort side of things you score a heated steering wheel and seats as standard. Our car came with Nappa leather thrones, finished with Alcantra inserts.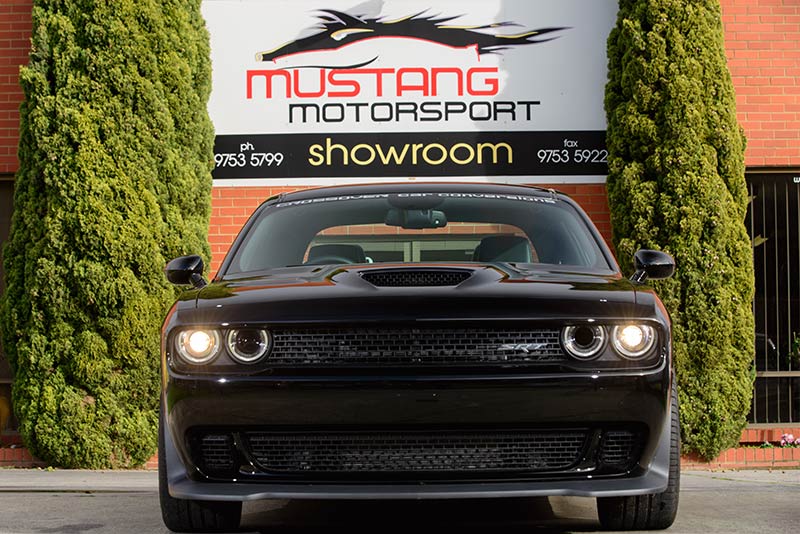 Craig Dean, ringmaster at Crossover Conversions and Mustang Motorsport, is notoriously finicky about converting these cars and ensuring they comply with the local regs.
The company does them to order and the example you see here is in fact a 2015 model. He says if you begin with a used car of the same year, the starting price is about $180k and there would be about a five-month turn-around from the time you bought the car in the USA. The 2015 and 2016 models are essentially the same thing, though we hear production will soon be finishing which means they're going to be a rarity.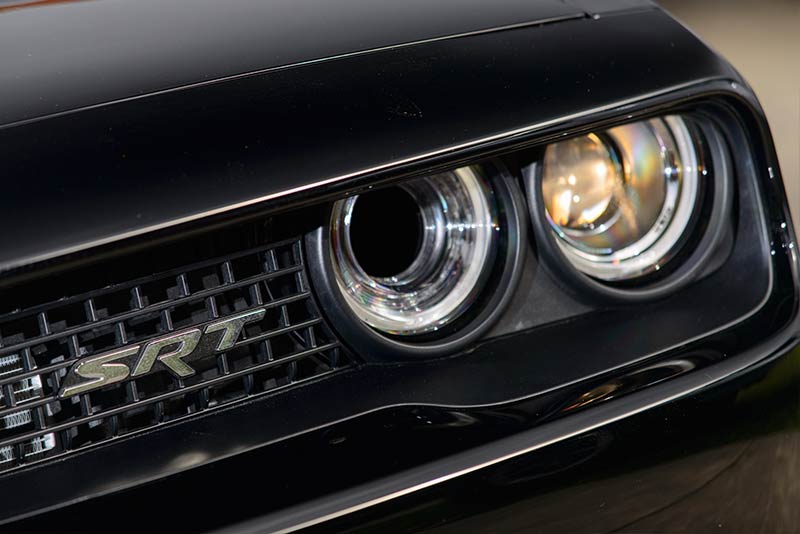 Craig is a very competitive targa driver and reckons the one thing the Hellcat isn't short of is acceleration. "You can put it on the track and break traction when you boot it at 120 kays," he says, chuckling, "They're not short of go." I agree. It's a pretty wild machine, I have to say. It's pretty tall geared in the higher gears but when you use the throttle and give it a real prod, I can honestly understand why they call it a Hellcat. It's a feral piece of gear – only in America!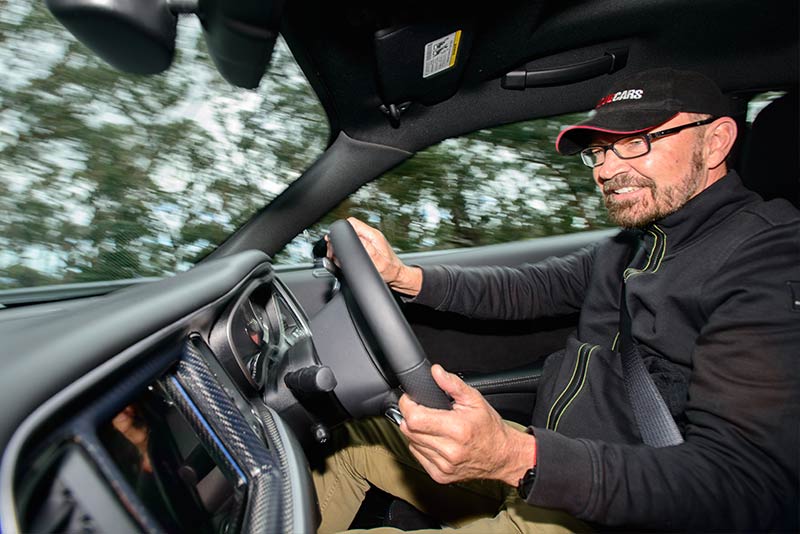 The steering is a little light – American stereotype steering – but it's quite direct and goes where you point it. It's got 275 tyres on it, which are quite big but could probably use a 325 on the rear. It's got so much low-down grunt. Its suspension works well on the road at a reasonable pace and is more than adequate. It wouldn't be for the faint-hearted on a wet day.
The supercharger whine is noticeable, some people like it. It's got a nice little exhaust burble, a bit more robust than you normally get over here. It's got a torque-factoring diff, so as soon as one wheel spins it transfers the torque to the other.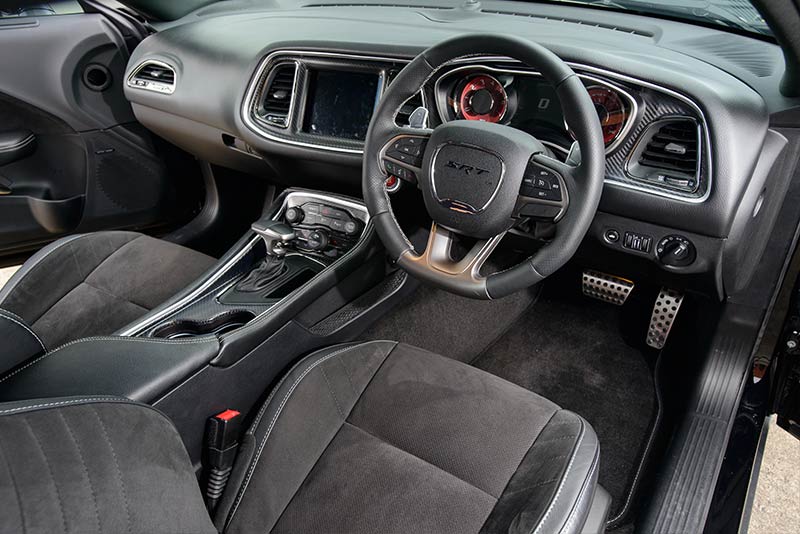 Big Brembo brakes have more or less become the default kit on big muscle cars and they work well here. They stop the car well without any worrying noises. You get good seats, very wide and they hold you in very well. There's a really comfortable driving position, with the steering wheel at a good angle, while seats are comfortable and you have good vision. It feels a bit confined at first with the low roofline, but when you spend some time inside it feels good.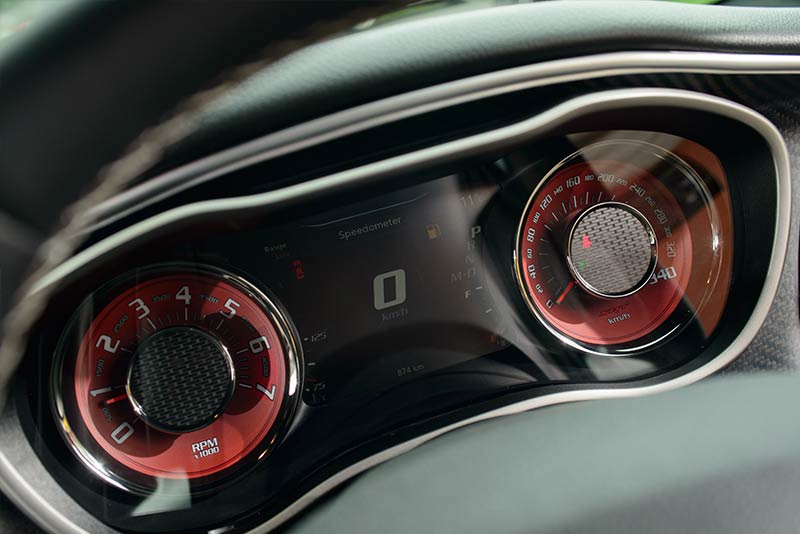 Motor cars have come along way over the years and there's no doubting this is still all-American muscle. A little bit raw in places, it gets your attention. Mopar enthusiasts would absolutely love it.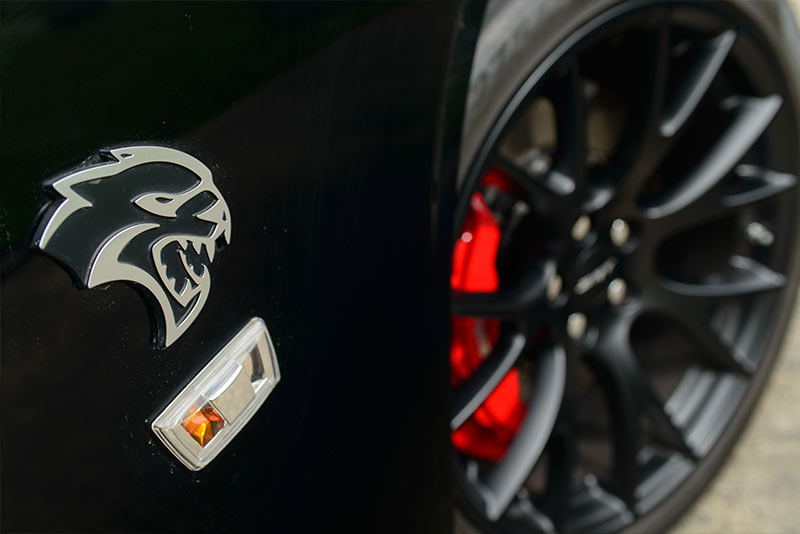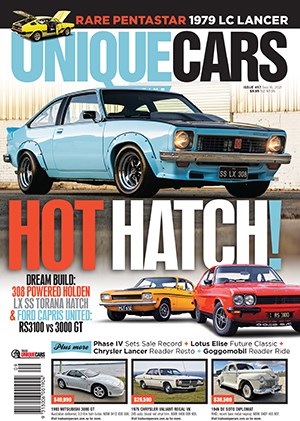 Subscribe to Unique Cars Magazine and save up to 42%
Australia's classic and muscle car bible. With stunning features, advice, market intelligence and hundreds of cars for sale.
Subscribe