Video: Morgan Plus 4 Review
---
John Bowe gets to grips with a bit of British tradition in a Morgan Plus 4
Morgan Plus 4
Morgan is one of those names we all know but it's rare that you get a chance to play with one.
Run locally by Chris van Wyk, Morgan Cars Australia is our smallest importer. In fact, van Wyk likes to point out he's custodian of some of the world's oldest nameplates.
For example, the 4/4 name which still exists today and is imported locally was announced in 1935 for the 1936 production year. In case you were wondering, it represents four wheels (a big thing for Morgan at the time!) and four cylinders, as the first car was running an 1122cc Coventry Climax engine.
"It grew in size over the years and in the early fifties they fitted an 'enormous' 2.1 litre standard engine," says van Wyk, "They thought 'wow this really justifies the creation of a new model' and they creatively thought of the Plus 4." And that's what we're playing with today – or at least its modern counterpart.
It's incredible Morgan has lasted all this time. As van Wyk points out, "When you look at all the English car makers over the years, from AC, Allard. Armstrong, through to Vauxhall, you would have got very good odds against Morgan being the one that survived."
The Plus 4's basic structure is a galvanized steel chassis, with wooden framing used for the hand-beaten body, even to this day. That takes a certain amount of craftsmanship to do and you can order a photographic record of the car build.
Under the bonnet is a two-litre Ford Duratec engine, similar to the unit we saw in the Caterham I drove last issue – but in a standard rather than highly modified state of tune. It claims 106kW at 6000rpm, which may not be huge, but remember this is a very light car weighing just 877kg. So the performance is still lively with a claimed top speed of 189km/h.
A number of touches talk to the car's long history, such as the standard wire wheels and the big valanced guards. Inside you're wrapped in leather seating.
I drove the Morgan and it's pleasant and easy and sweet and you can feel yourself becoming English as you drive it. By the time you've done about 20 kays you really wish you had a cravat and a tweed jacket! Chris told me that the Morgan people call themselves 'Morganeers' – so there's obviously a very special owner group. When they talk about driving somewhere, they refer to taking 'the Morgan' while their partner may follow along in 'the other car', which could be anything from a Hyundai through to a Rolls Royce.
The driving experience is typical wind-in-the-hair sports-car style. It's light, the performance is more than enough with our heavily policed roads and the overall ride is
more cosseting than, say, a Caterham, so it's a little more partner-friendly.
There should never be any mechanical issues as the engine is a well-known and reliable Ford platform that's seen lots of competition use over the years, backed up with a five-speed Mazda manual transmission.
The nature of the factory means people develop a real attachment to the brand. It's still family-owned today and claims it has never had a strike since it started up in
1909, which has to be some sort of record! For me, the combination of the car's hand-built tradition and easy-driving nature makes it a pretty appealing Sunday cruiser.

THE MORGAN RANGE IN AUSTRALIA
4/4 – Base model with 1595cc Ford Sigma powerplant
Plus 4 – Larger sibling to the 4/4 with a 1999 Duratec engine.
Roadster – Ford V6 Cyclone powerplant, matched to a six-speed transmission.
Plus 8 – 4799cc V8 with option 6-speed manual or auto.
Aero 8 – New body shape with a similar mechanical package to the Plus 8.
3 Wheeler – A modern interpretation of the product that made Morgan famous, powered by a V-twin motorcycle engine.
SPECIFICATIONS
Morgan Plus 4
Body: steel chassis with hand beaten panels on a timber frame
Engine: 1999cc Ford Duratec
Power: 106kW @ 6000rpm
Torque: 187Nm
Performance: 189km/h top speed
Gearbox: five-speed manual
Brakes: disc front & rear
Price: $99,990 + ORC
Web: morgancars.com.au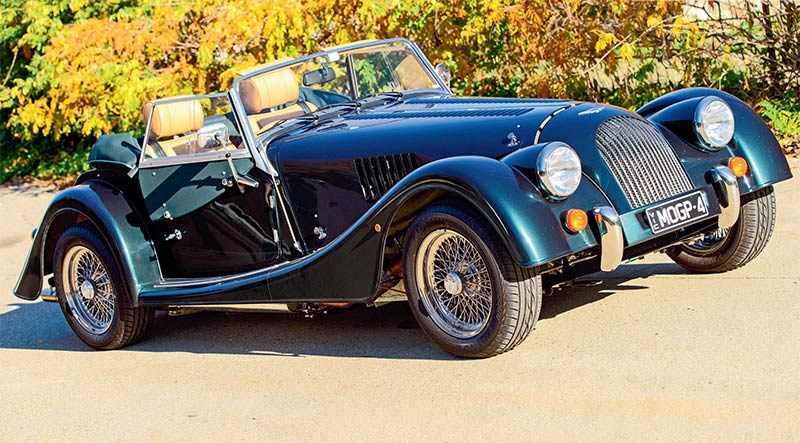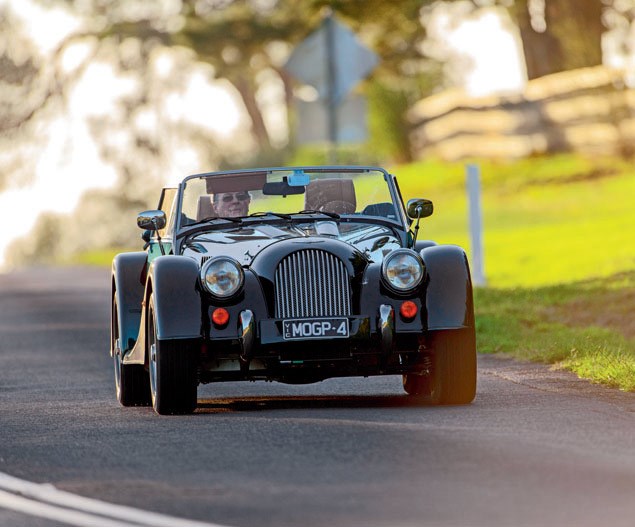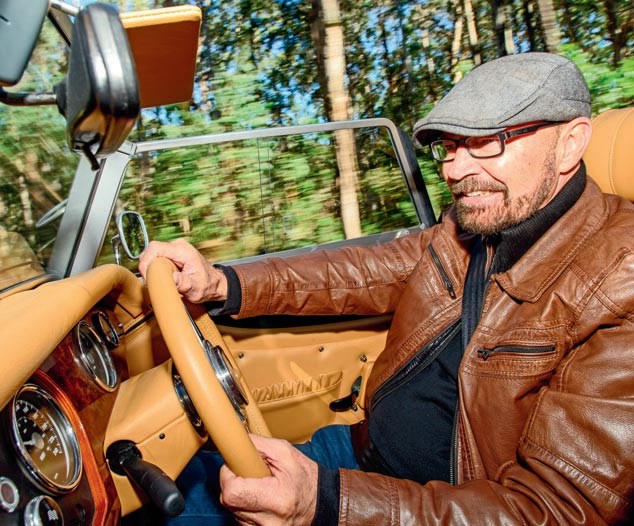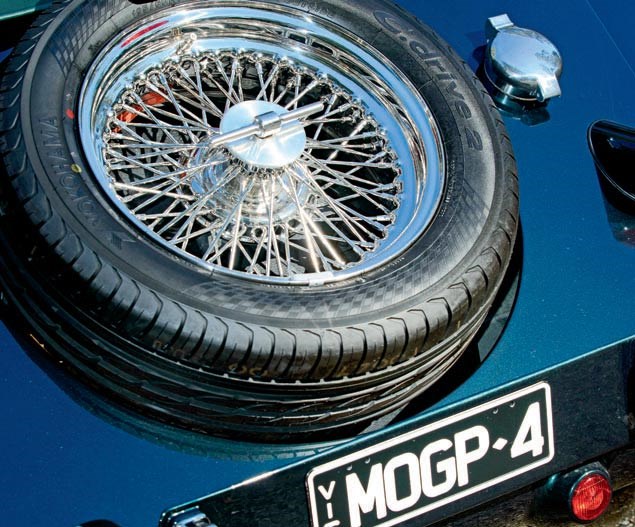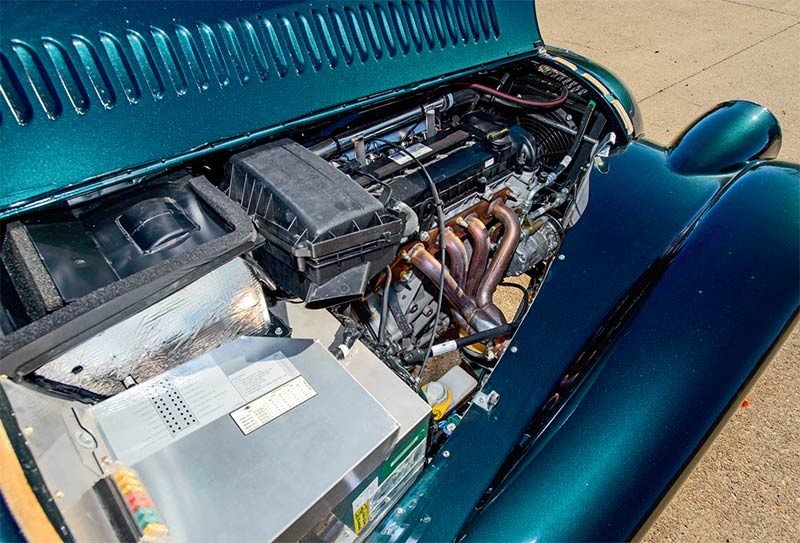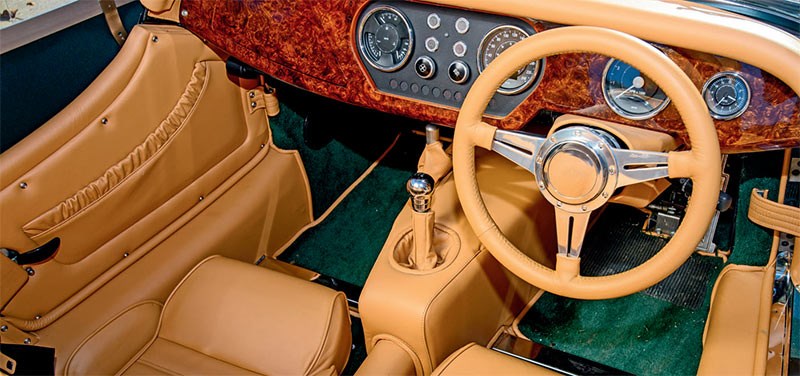 Unique Cars magazine Value Guides
Sell your car for free right here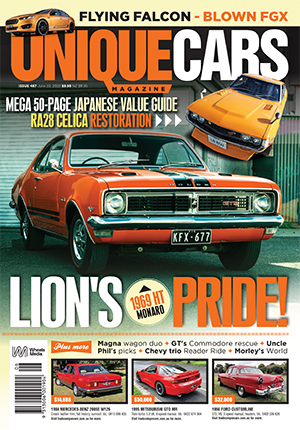 SUBSCRIBE TO UNIQUE CARS MAGAZINE
Get your monthly fix of news, reviews and stories on the greatest cars and minds in the automotive world.
Subscribe