1986 Mercedes-Benz 560SL: Past Blast
---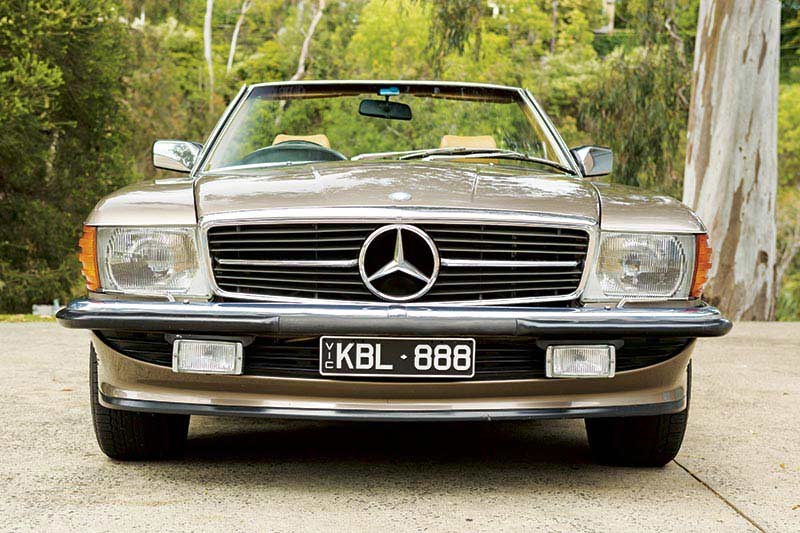 Mercedes-Benz 560SL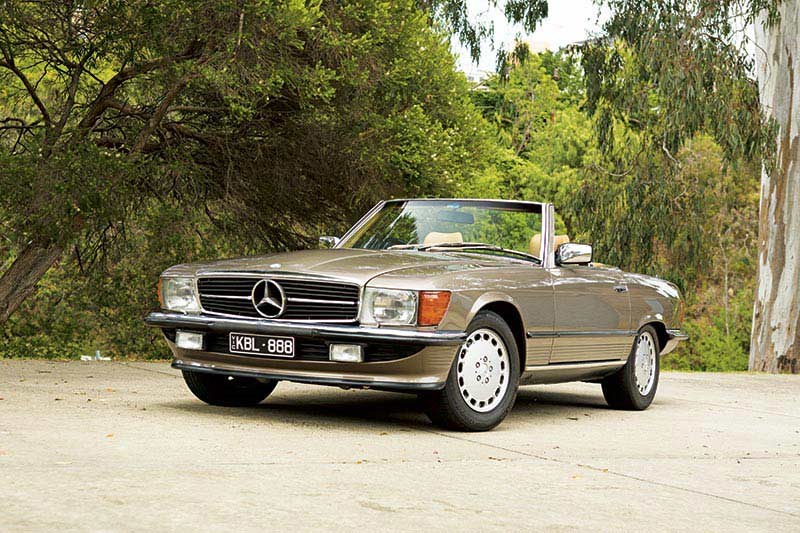 Mercedes-Benz 560SL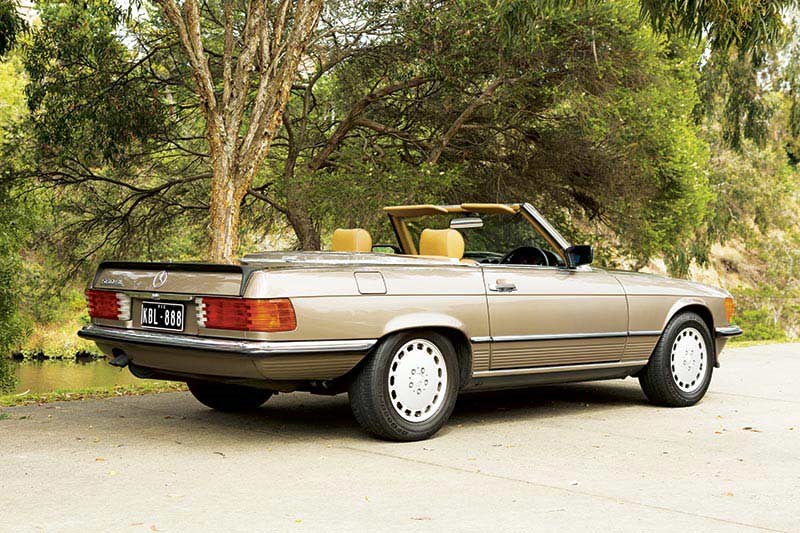 Mercedes-Benz 560SL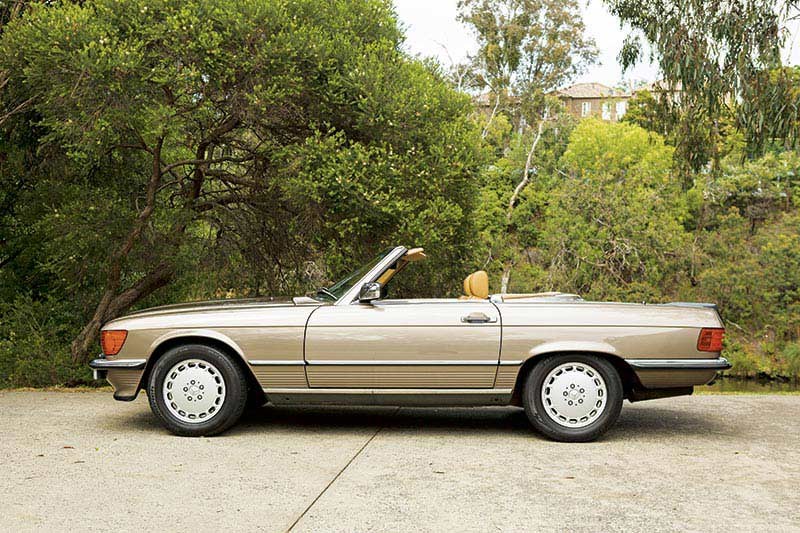 Mercedes-Benz 560SL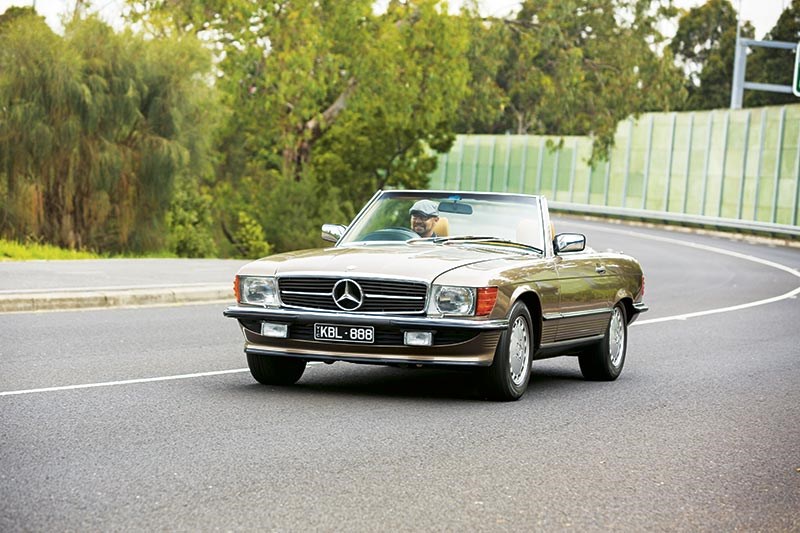 Mercedes-Benz 560SL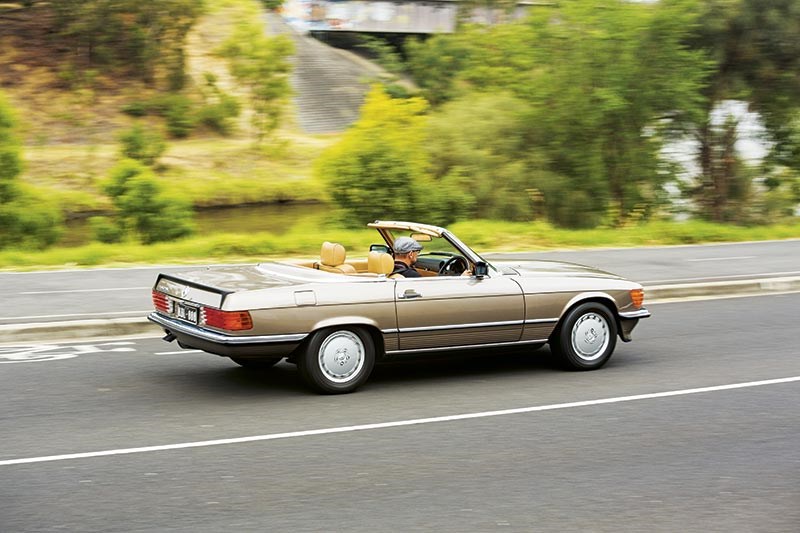 Mercedes-Benz 560SL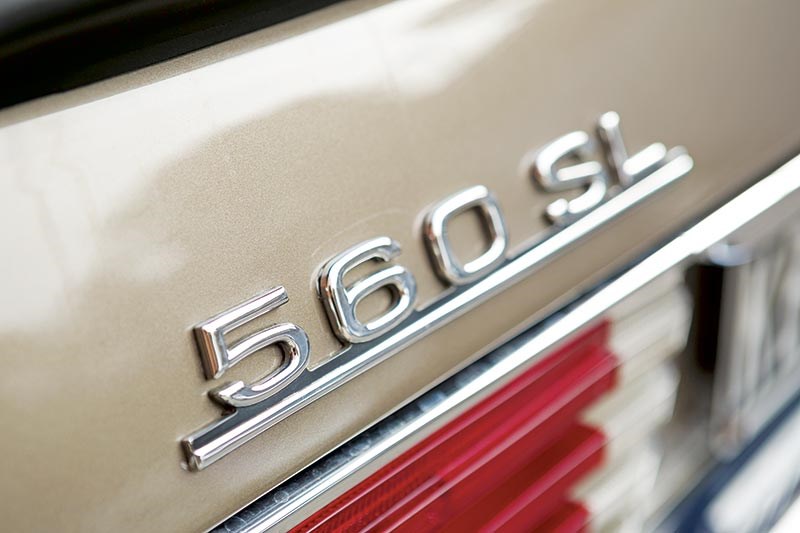 Mercedes-Benz 560SL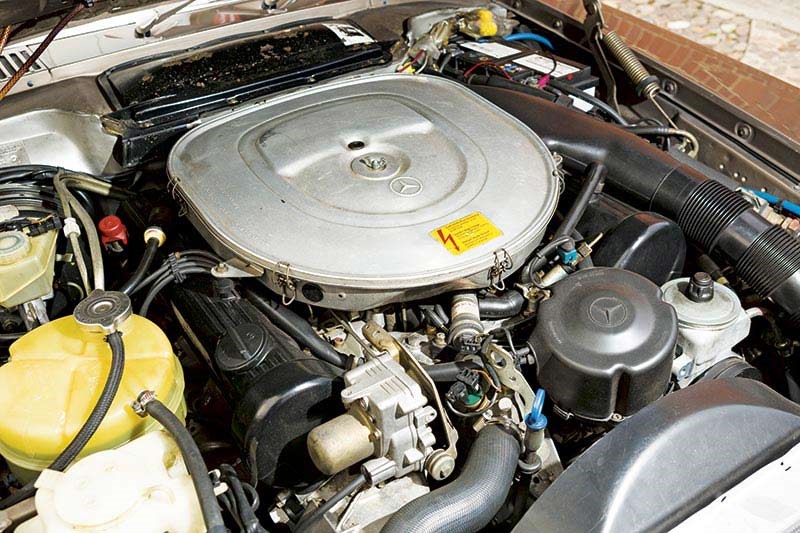 Mercedes-Benz 560SL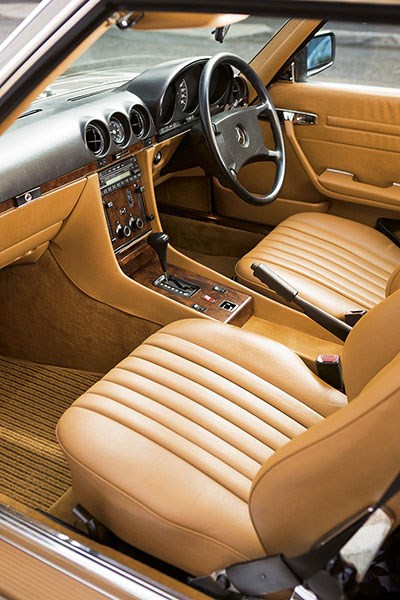 Mercedes-Benz 560SL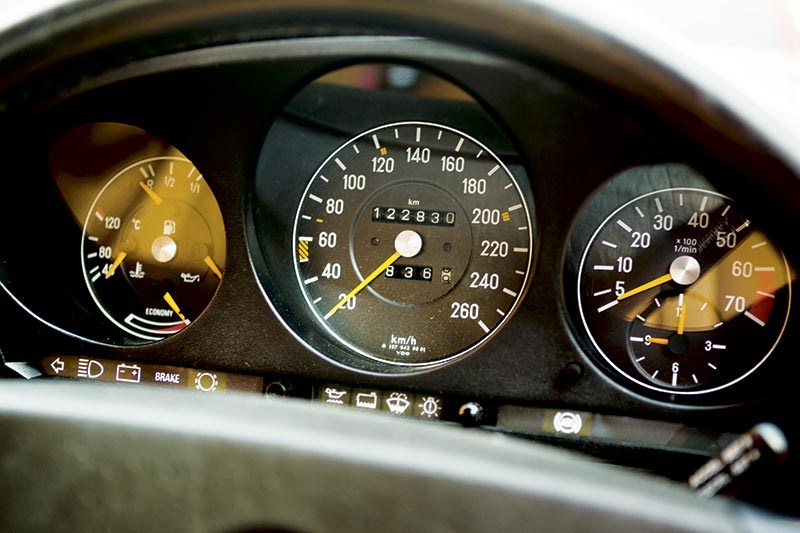 Mercedes-Benz 560SL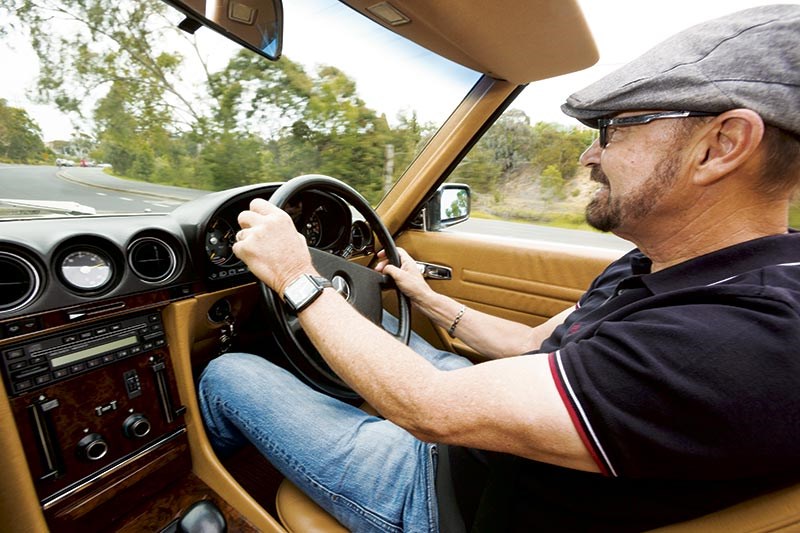 Mercedes-Benz 560SL

With a build run spanning over sixty years, the Mercedes-Benz SL can rightly claim legend status. John Bowe bags the keys to what might be the definitive pick of the whole bunch...
1986 Mercedes-Benz 560SL
Few things in motoring portray affluence and opulence like a Mercedes-Benz SL. The SL stands for 'Sports Light' which said it all for the first of the SLs in the 1950s; they were Mercedes' proven sedan mechanicals installed in a shorter, sportier, lighter body.  This model, the R107 series, debuted in 1971 and was built, with various improvements and updates, right through to 1989.
So this is a model that survived not only the Decade That Taste Forgot, but the Greed Is Good 1980s, too! I reckon it is one of the longest-running single models of all time. It was quite an advanced and safe car on its introduction in the 1970s and it was almost a classic by the time Mercedes replaced it in the late 1980s. That's an impressive showroom run and just goes to show how good this car's basic engineering – and of course its appeal – really was. Compared to its lithe 1960s predecessor, the new one was larger, heavier, more comfortable and easier to drive. Mercedes was a pioneer of safety and the long front and rear overhangs were part of that – the bigger body gave better crash protection – but of course with more weight to blunt the performance.
This was one of the first cars to be designed with computer assistance; Computer modelling was used to assess the stresses and loads on various sections of the body shell.
This one is an '86 560SL. The model started off as a 350 or a 450 – the badges were the hint to capacities of the two V8s - and later went to a 380, 420, 500 and the big daddy of the bunch, the 560. Apparently the 560's 5.6-litre, single-cam-per-bank V8 was an engine used in USA, Australia and Japan to help counter the loss of performance due to emission regulations strangling the engine. There were even 280 and 300SL six-cylinder models in some markets, too. I drove this one with the hardtop off because that's how convertible cars should be enjoyed! Getting it off was easy: you simply undo a couple of clips, disconnect the wiring to the heated window and two people can grab hold of either side, lift it and walk it off. There's a hardtop stand that comes with the lid so it can be safely stored; the idea is this car can be used year-round. You use the convertible top when you need to during summer and refit the hardtop for winter to make the car into a two-door sedan. It's the best of both worlds and when you think about it, very sensible.
It must be said this is not a pure sports car - it's a cruiser. That computer modelling – and I reckon, Mercedes engineers' hands-on expertise with open-topped bodies and performance chassis in general – results in a car that fees like it is milled from a sold billet of steel or carved from granite. It feels like a sedan to drive; a tight body-shell with a very supple ride and noticeable body roll. There's not a rattle in it. But it's not a nimble sports car to be hustled around the mountains using fine nuances of steering input and judicious amounts of throttle to steer it.
None of that is to criticise it; this is very nice car. But Sport Light? By the 1970s the SL was anything but. Quality of construction is evident everywhere, even in the way those doors shut. Even with the early computer-aided design input, cars like this took years to develop, design and test and you can feel it: the thoroughness of engineering in everything from the ignition barrel to the suspension bushes is from a different era. Until around fifteen years ago, Mercedes did this thorough, bomb-proof engineering like no other company – except maybe Porsche.
I reckon these are an under-rated classic but like many once-expensive cars, lack of maintenance can cause problems. By the time many cars such as these Mercedes SLs are in the hands of their fifth or eighth owners, the car's value has diminished and a new owner may cut corners.  So it's very important to find a car that has been looked after by a Benz specialist. That doesn't have to be a Benz dealer, but an independent who possibly trained with a Benz dealer as a young apprentice and who has set up shop to look after older models such as this. 
As well as Australian delivered cars, there are a number of private imports here in Australia from places such as Hong Kong, Singapore and the UK. There's nothing fundamentally wrong with an import as long as it's been looked after. Ex-UK cars can be rusty and patched-up due to the salted roads in winter.
These cars are getting older – the youngest are now 25 years old - but the ones that have survived have more than likely been looked after by enthusiasts. It's probably best said – these are not expensive cars to maintain, but they are expensive to fix, so routine service is important. Some modern cars can run 20,000km or a year between services but not a classic such as this. Mercedes is usually pretty good with spare parts prices and does better than most car companies at making sure parts are available for older models.
Few cars have a presence like Mercedes and that was reinforced to me when I drove this car. In general, they really are striking designs. Few cars are more recognizable than a Mercedes-Benz and it's easy to see the family heritage from decades ago to now. No other brand seems to have retained its style and identity quite like Benz.
This is a classic and timeless design that definitely stacks up as a no-compromise daily driver for an enthusiast. In fact it would be a better daily driver now than many ordinary sedans of the same age…
I'd have one of these in a heartbeat if I had the spare cash and somewhere to park it!
SPECIFICATIONS
1986 Mercedes-BENZ 560SL
Number built: 237,287 (R107 SL total)
Body: Two-door steel unitary body roadster
Engine: 5.6-litre OHC
Power: 182kW at 5200rpm
Torque: 400Nm at 3500rpm
Transmission: Four-speed automatic
Suspension: Double wishbones, coil springs,  stabilising bar (f); diagonal swing axle, coil springs, stabilising bar (r)
Brakes: Four-wheel discs with ABS
Wheels: 15x7-inch
Price range: $45-60K
Weight: 1660kg
0-100km/h: Around 7 seconds
Top speed: 240km/h
---
Sign up to one our free weekly newsletters:
Receive more Unique Cars reviews and features here or get the latest unique and classic cars for sale here.
Subscribe to Unique Cars magazine
- Print edition
- Digital edition
Unique Cars magazine Value Guides
Sell your car for free right here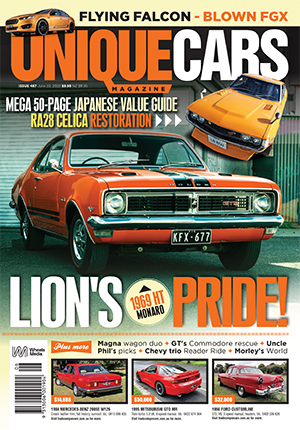 SUBSCRIBE TO UNIQUE CARS MAGAZINE
Get your monthly fix of news, reviews and stories on the greatest cars and minds in the automotive world.
Subscribe