1951 Bristol 401 review: Past blast
---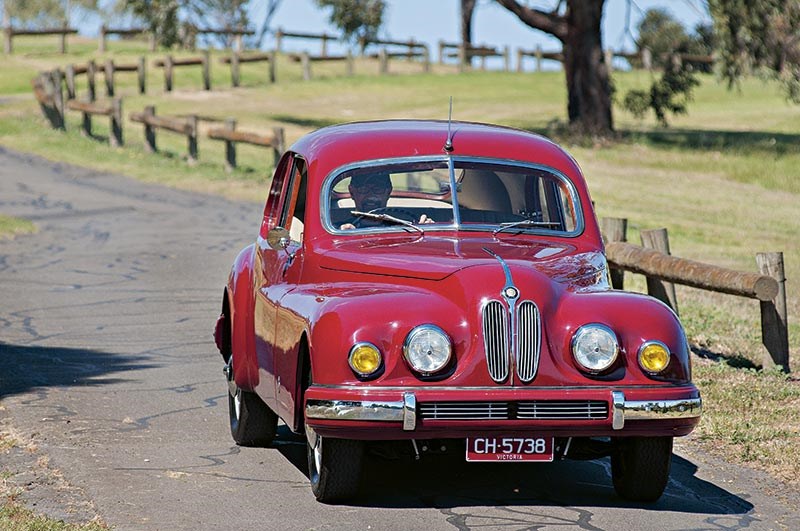 1951 Bristol 401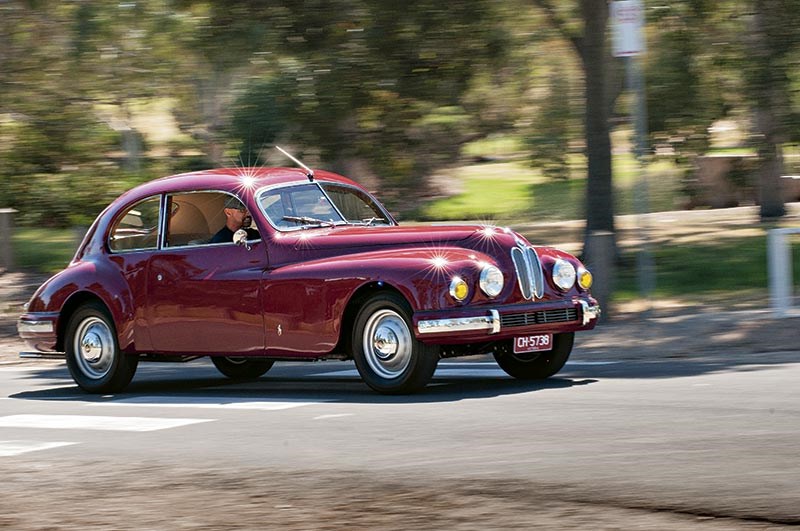 1951 Bristol 401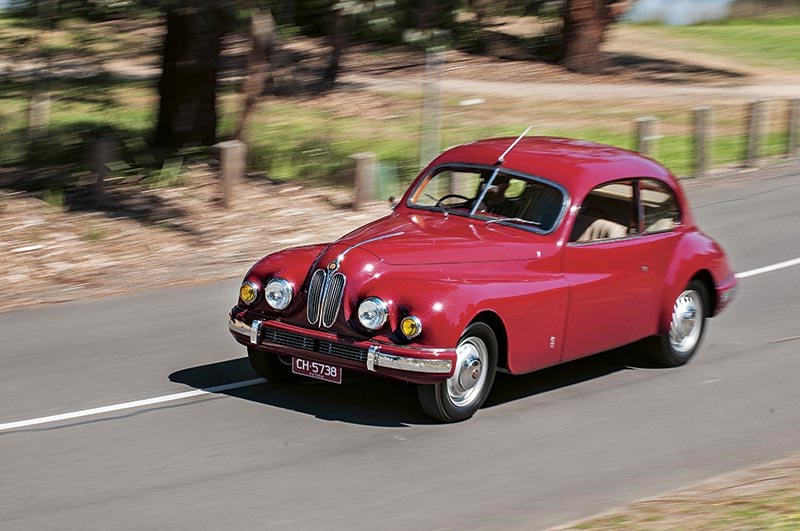 1951 Bristol 401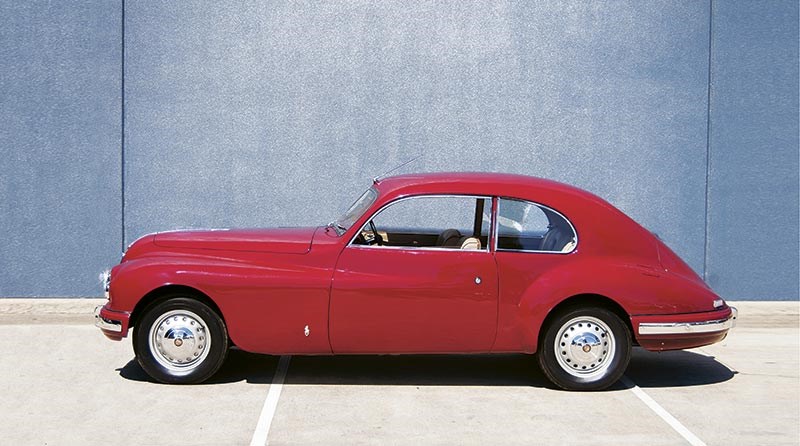 The 401 has no external door handles; you push the lock cylinder to pop the doors open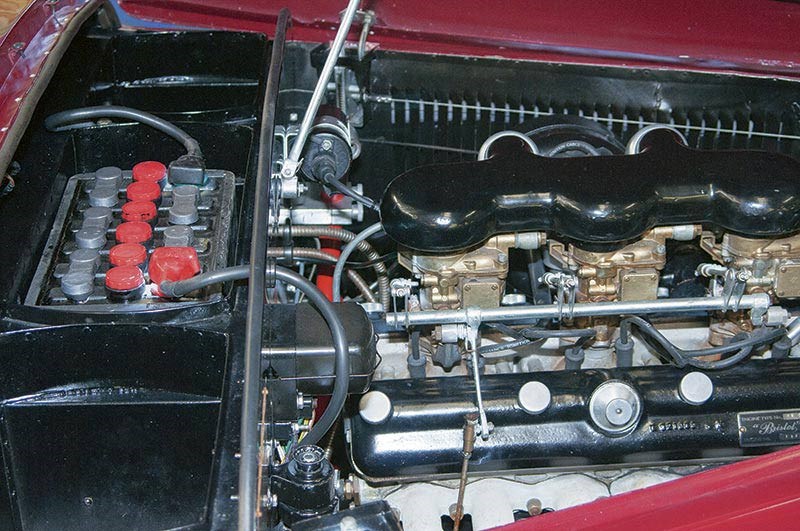 1951 Bristol 401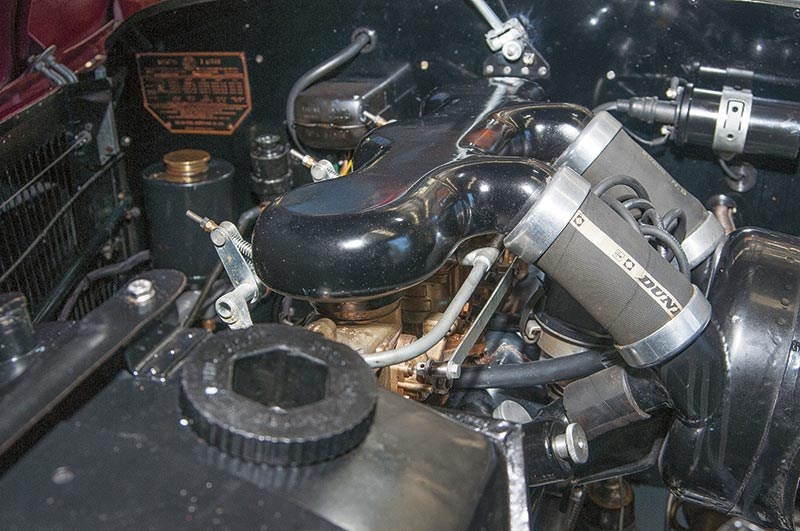 1951 Bristol 401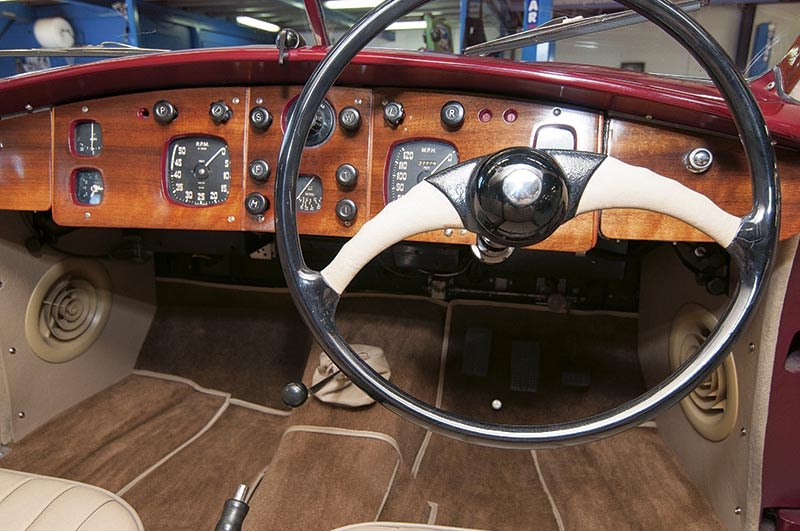 1951 Bristol 401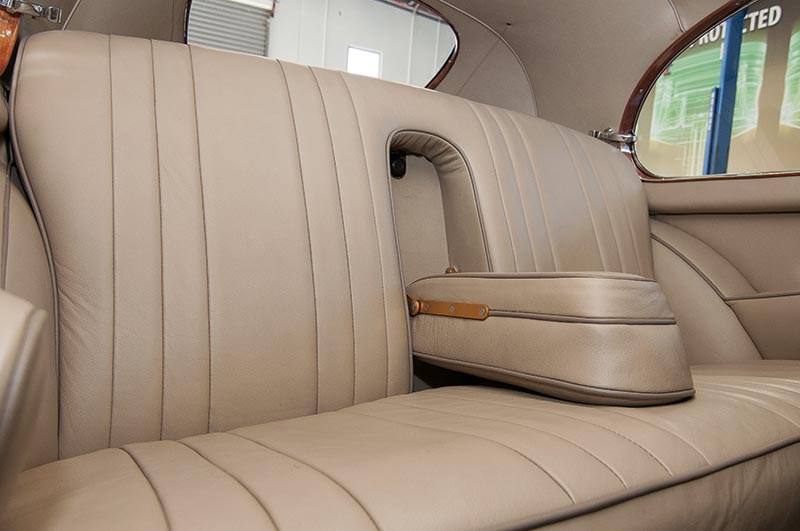 1951 Bristol 401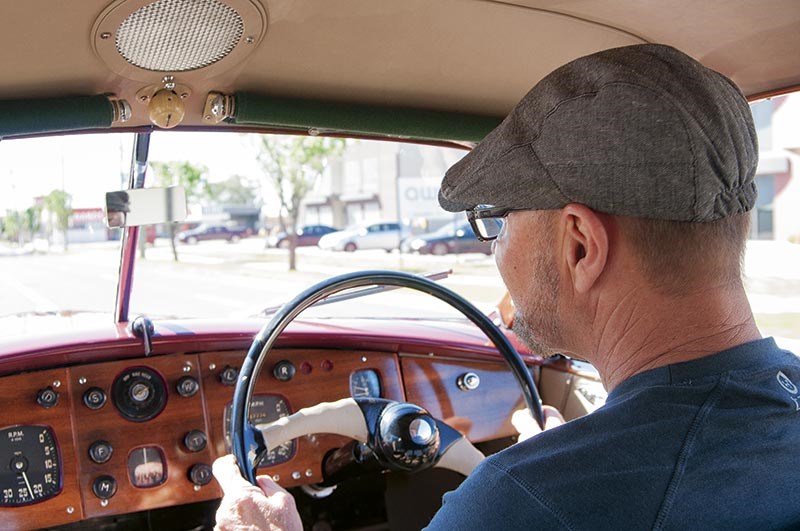 1951 Bristol 401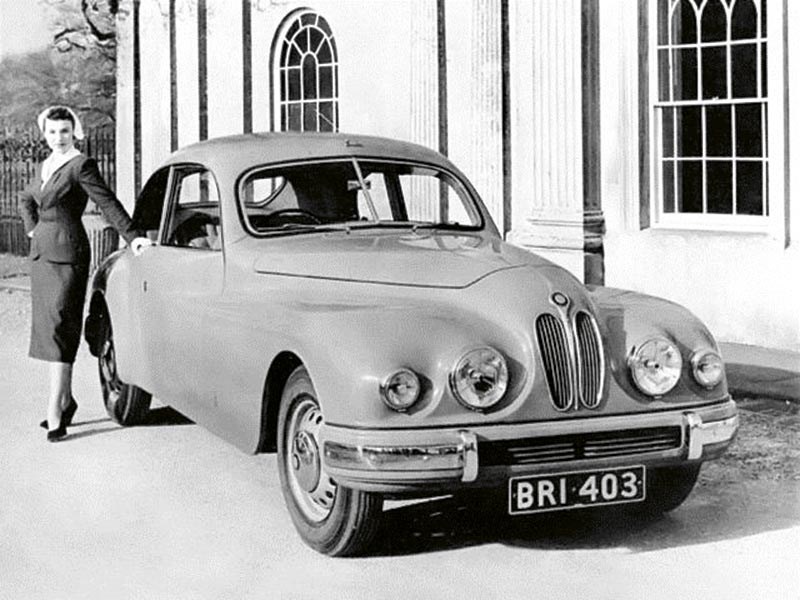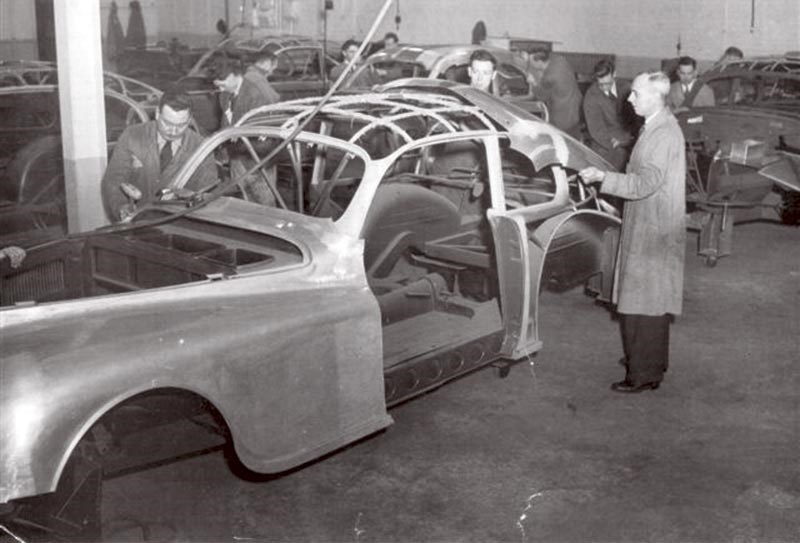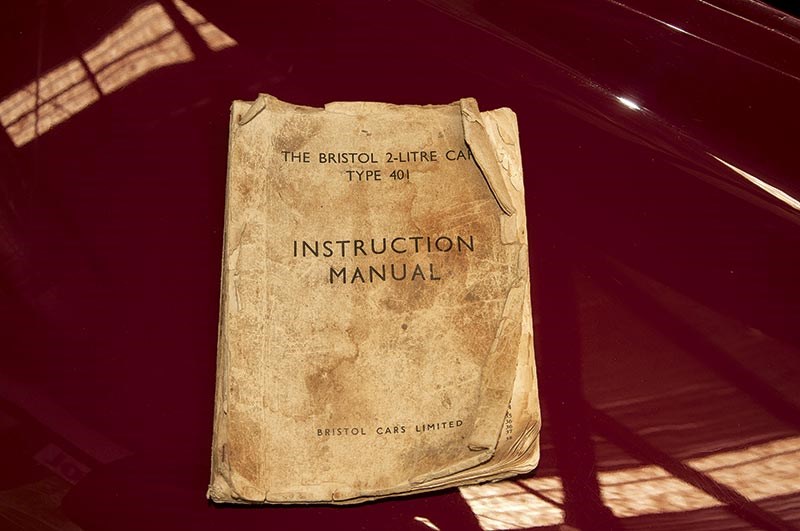 John Bowe fulfils a childhood ambition behind the wheel of a 1950s Bristol 401...
1951 Bristol 401
When I was a little boy, my dad used to take me to the Hawkesford races, which was a road circuit around the village of Longford in Tassie; it was a big-deal meeting and international drivers used to come over. Apart from the racing, the thing that stuck in my mind was the fact that the owner of the property that the Longford circuit was on – his name was Mr Mackinnon – had a Bristol. It was something I'd never seen before, something rare and unusual. So when I saw this car, it flashed me back fifty years, which was why I was so interested in it. I remember that back in the day, Bristols were the elite level of motor cars. If you owned a Bristol, you were a man of substantial means.
I've had the chance to drive some pretty special vehicles for Unique Cars lately, such as the Bentley and the Alvis and it's a real privilege to drive cars which were way above the station of normal people. When the call came through that we were going to see a Bristol, I was intrigued. As most of you will know, Bristol was an aircraft company, famous for planes like the Beaufighter and the Brabazon, and they built their cars in the manner in which they built their aircraft, which was very exacting and detailed.
This car has a Superleggera body, which is Italian for 'super light' though I don't think it's particularly light! That aerospace influence isn't hard to spot with aluminium bodywork overlaid on a very fine steel frame, so it's very advanced engineering for the time. They had independent front suspension, torsion bar rear suspension and a two-litre six-cylinder engine with hemispherical combustion chambers. When you look at the engine, it looks like it's got twin overhead cams, but it hasn't - the angles of the pushrods and rockers needed to achieve this true hemispherical shape just made the engine look like that.
The engine's a throwback to BMW, another company with aviation links. The car is very much like what BMW built pre-war as well, so it's quite fascinating to see two manufacturers arriving at the same solution from different origins.
The looks you can either take or leave, but I personally like it. It's obviously from the 1950s, but it's quite aerodynamic, it's got a nice shape and the rear is quite pretty. The interior would have been the height of 1950s luxury. It's got a proper wooden dash, not veneered, with a little glove box on each side that really will hold a pair of driving gloves. There's a really nice steering wheel and some little sun-visors that pull down in a kind of concertina effect so you can adjust the height of them, depending on how you want to shield yourself from the sun. It's got true bucket seats with various reclined positions and it's all upholstered in leather. The pleated hood-lining is a work of art and it's got a pull-ring in the centre where you can pull up a rear window sunscreen to stop the sun coming in the back.
We're talking about 1951 here, so it was a very, very upmarket car. Remember, this was being built at a time when Britain was still in the grip of food rationing from World War II. People didn't have a lot of money so this was something very special. Think of wealthy enthusiasts in tweed jackets with leather elbow pads and a pipe; the Landed Gentry would have had these cars.
Just looking at the car I really appreciated the thought and design-work that went into it, compared to most cars of the era: just post WW2, it was a very expensive car forthe time: it was about £3200 at the time – which was more than ten times the average UK salary.
It has a four-speed gearbox, with a remote shifter straight into the top of the 'box, which was beaut to use, and it has rack-and-pinion steering which was reasonably unusual back then, though the Morris Minors had it too. I've got a bit of a thing for Morris Minors, but that's another story!
The six-cylinder engine is sweet and it goes really well for a two-litre car. It had a top speed of 97 miles an hour according to contemporary road-test reports and 97mph was pretty fast for a family sedan, which is what it was back then. For example a regular car, like the 48-215 Holden, would do about 80 mph, so this was a performance sports sedan of the era. Driving it now, it's easy to live with in modern traffic – which a lot of old cars aren't.
Initially I was double-declutching to get back to first gear but then I forgot to – and it went into gear easily, so it'll be a very early example of synchromesh on first gear. It's a nice gearbox, with well-spaced ratios; clearly a lot of thought has gone into it.
Probably the only thing I didn't really love about it, was the braking. It has 4-wheel drum brakes, which is what everything had back then, but they don't really stop you that well. When you're cutting along in modern-day traffic and someone stops in front of you, you need to have your wits about you, because you can have both feet on the pedal and it's slowing down, but it's not in any great hurry to stop. That was pretty normal for the day – disc brakes weren't invented until the mid-1950s. Jaguar were the first to have discs on production-style road cars and that wasn't until later. This is a Bristol 401 and the subsequent model, the 402 had better brakes – you didn't have to push quite as hard!
The boot is almost comically vast – you could put a couple of sheep in there and take them to market, or a lovely big picnic basket; it's huge. The car's really cleverly designed and it's got that characteristic Bristol narrowness. Bristol were always quite specific about how excess width reduced the driveability of cars and even their modern Fighter supercar is only 1.8m wide. This one is about 10cm narrower again and it would have suited the roads and the laneways of post-war Britain. The people were smaller then too! It's got enough space, with good legroom in the front, ample legroom in the back and it's really not cramped in any way. I'm not especially tall, but I fitted the car well. The visibility's good and quite a few modern manufacturers could learn a thing or two about instrument legibility from this Bristol!
Comparing it to, say, an Aston Martin of the time, they would have been about the same money. Now a nice Aston Martin is worth about $300,000, but the value of the Bristol hasn't risen in relation to its prestige and desirability at the time or, indeed, its rarity. Like the Aston, the Bristols were all hand-built, but they went on and on. The MD of Bristol for many years was Tony Crooke who, by coincidence, went to school in the city of Bristol. He was a Formula One driver in 1952 – so around the time this car was built – but passed away a year ago, at the age of 93. When he took over at Bristol, he ran the company the same way they ran it in the Fifties, much like Morgan, with hand-built cars for traditional people.
This particular car's got an interesting history: top Ford performance tuner Robbie Herrod's father had it for over 20 years. He restored it but then fell ill and the car was laid up for a few more years before he passed away about ten years ago. Rob just recommissioned it – he changed the fluids and had a traditional style battery specially made – and away it went.
The only thing it's got that's more modern is a set of radial tyres – but even they are thirty years old. That's a safety issue – cross-ply tyres are dreadful!
The Bristol also has a one-push lube system. A press on a big brass button under the dash lubricated the front suspension and steering – you had to do it once a day. It's pretty clever, though I'm sure it got forgotten plenty of times.
I'll confess that since I was a kid, I hadn't given much consideration to Bristols until this one popped up in conversation when we were in Alice Springs for the Off The Clock high-speed run. Rob mentioned that he still had several of his late dad's cars and the Bristol was among them – and that took me back. I remembered pressing my nose to the glass of Mr Mackinnon's car at Longford all those years ago and I knew I had to have a drive in one – and here we are.
There was a green Bristol 404 at MotorClassica and by then, Bristol had done away with the clever push-button door-openers. They were really low drag, so this backward step surprised me; everywhere you look on the car, it's all aimed at low drag. Obviously they didn't have the knowledge we have now, but the way the headlights and the front guards are all faired in was pretty impressive. When you think of what else was available back then and how primitive some of the engineering was, this was a really remarkable car. It's been a long wait, but I've finally checked the Bristol off my to do list. Next time, I won't leave it so long!
 
SPECIFICATIONS
1951 Bristol 401
Engine: 1971cc straight-6, OHV, 12v.
Power: 63kW @ 4500rpm
Torque: 145Nm @ 3500rpm
Weight: 1225kg
Gearbox: 4-speed manual
Brakes: drums (f/r)
Top Speed: 156km/h
Value: $75,000
Unique Cars magazine Value Guides
Sell your car for free right here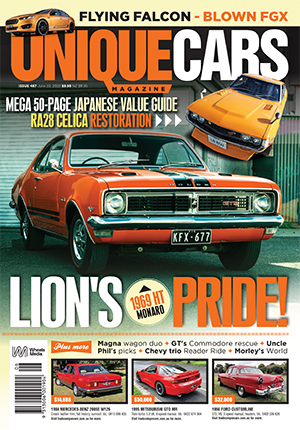 SUBSCRIBE TO UNIQUE CARS MAGAZINE
Get your monthly fix of news, reviews and stories on the greatest cars and minds in the automotive world.
Subscribe