1932 Alvis Speed 20 review
---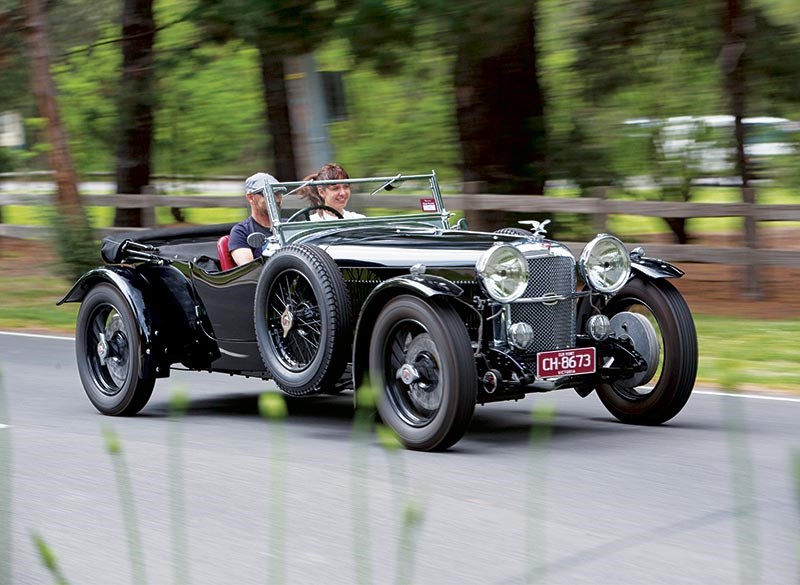 1932 Alvis Speed 20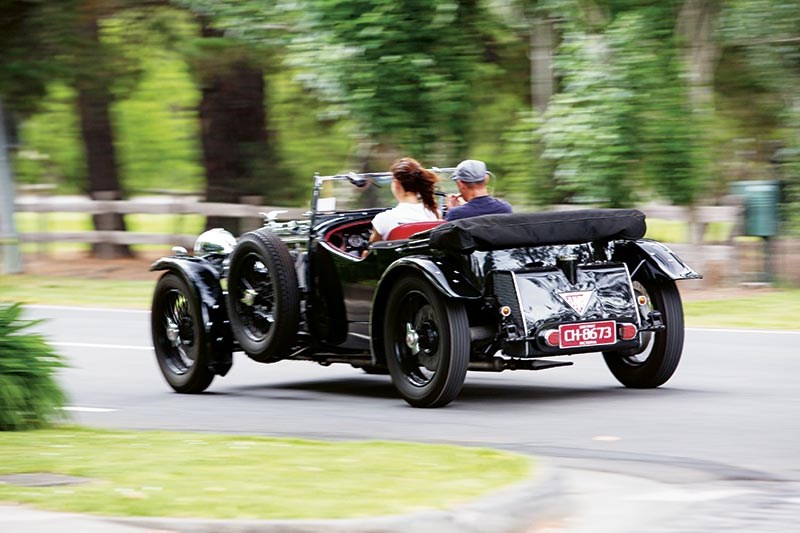 1932 Alvis Speed 20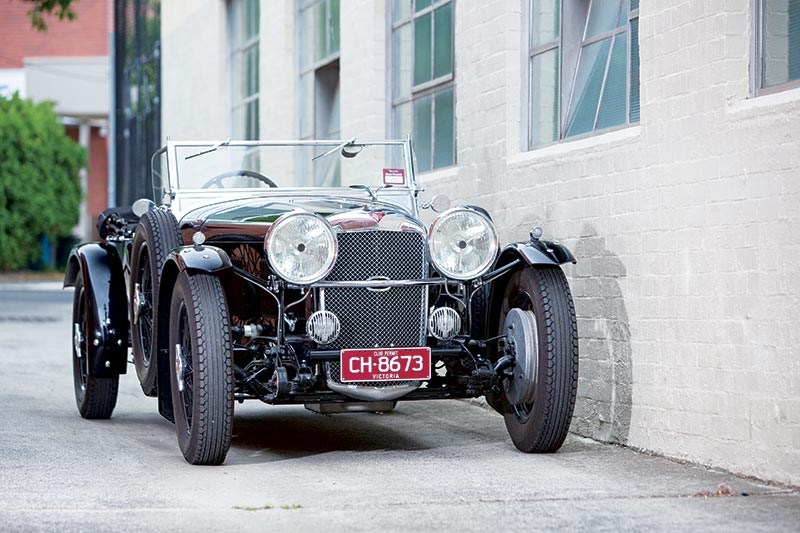 1932 Alvis Speed 20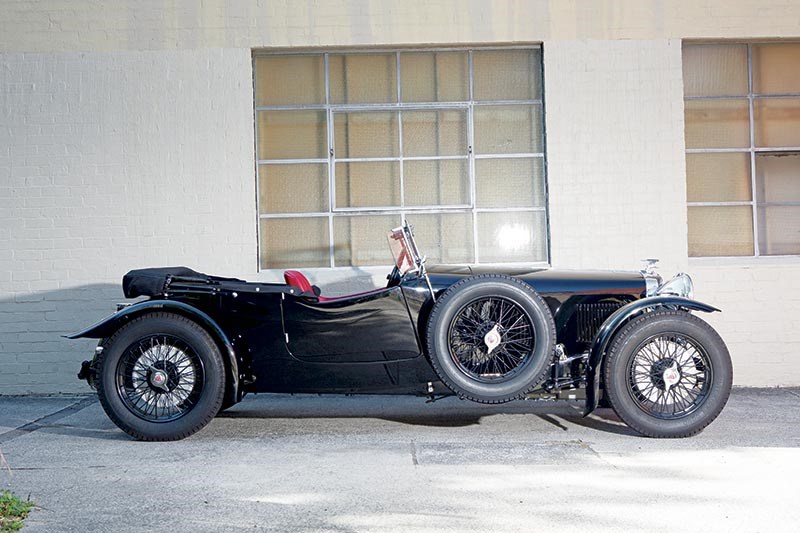 1932 Alvis Speed 20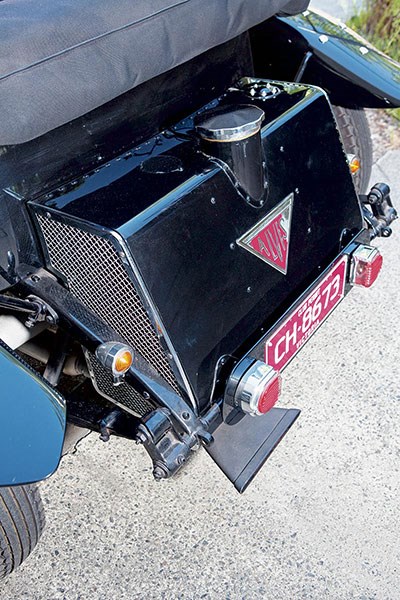 1932 Alvis Speed 20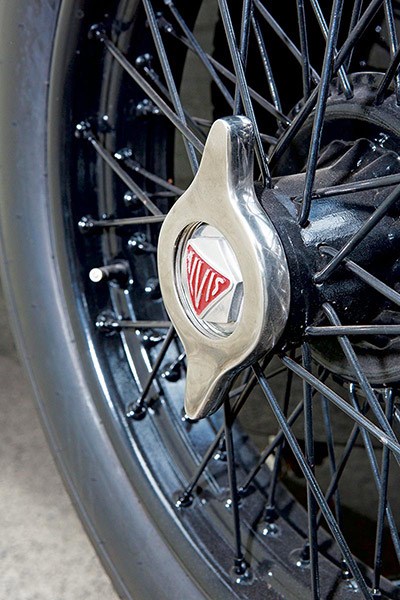 1932 Alvis Speed 20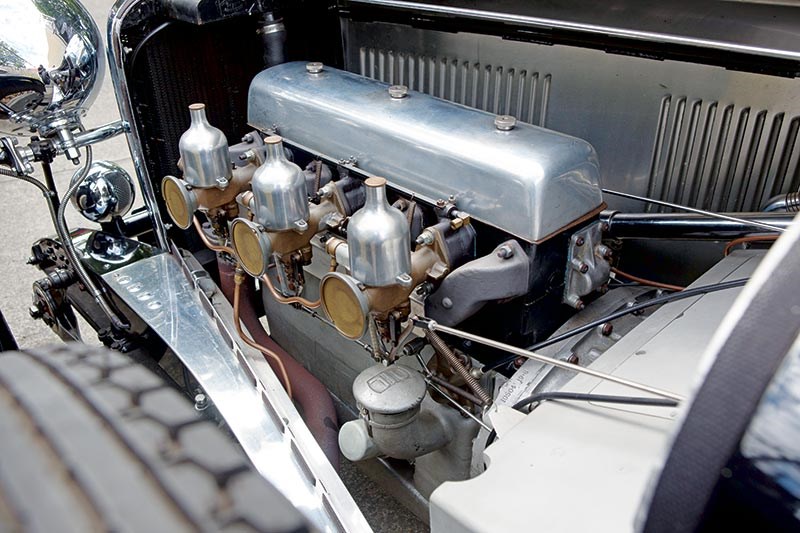 1932 Alvis Speed 20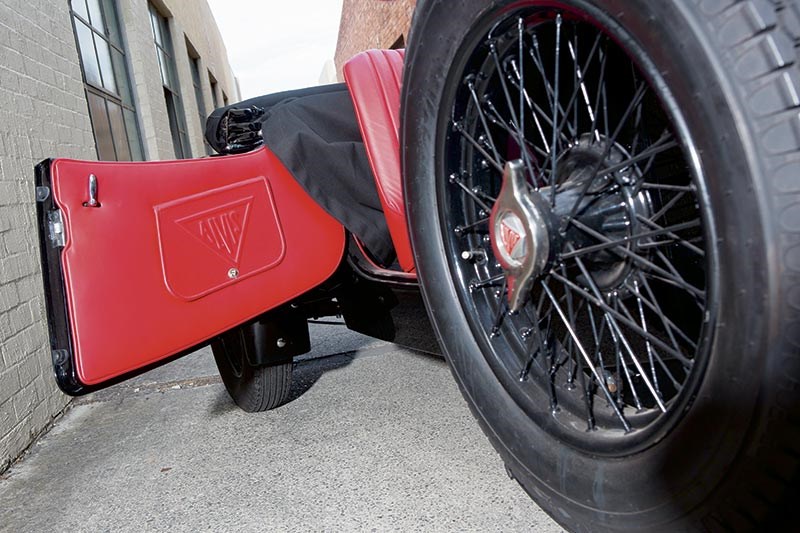 1932 Alvis Speed 20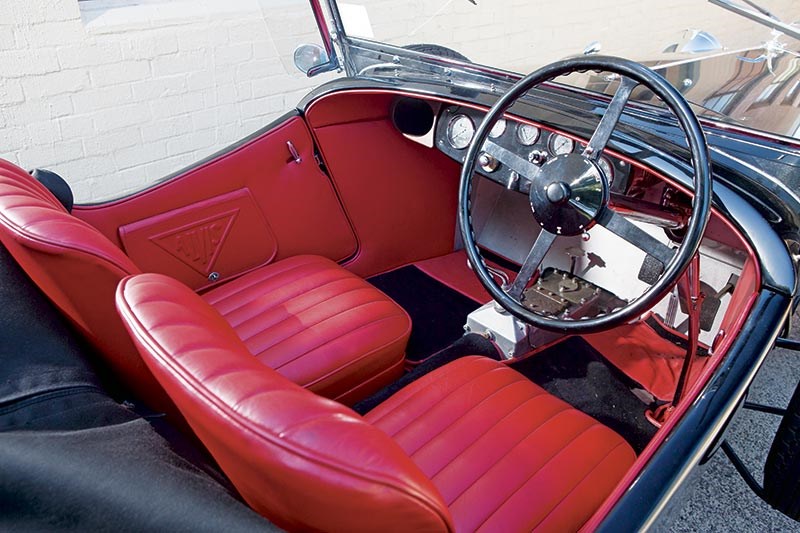 1932 Alvis Speed 20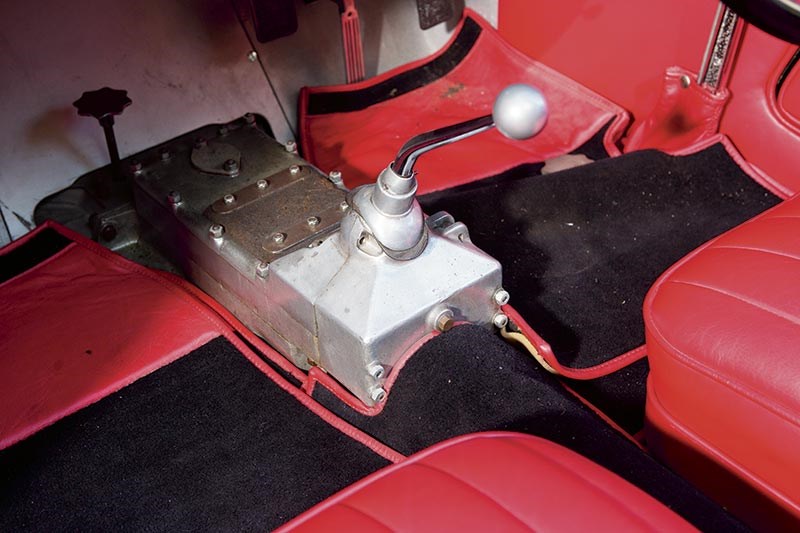 1932 Alvis Speed 20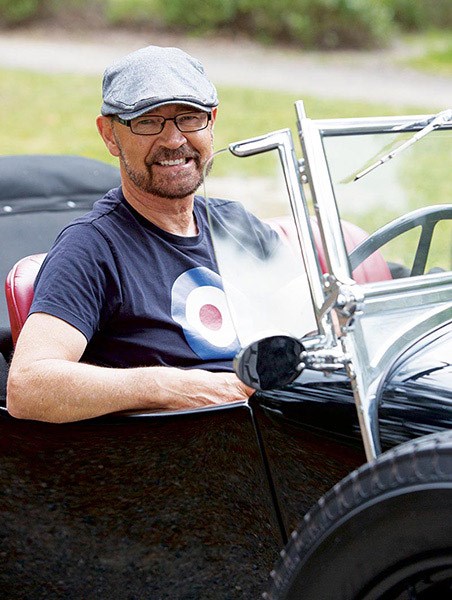 John Bowe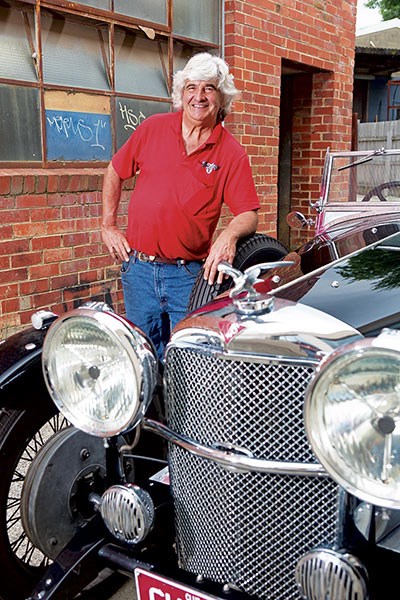 Paul Chaleyer from HVR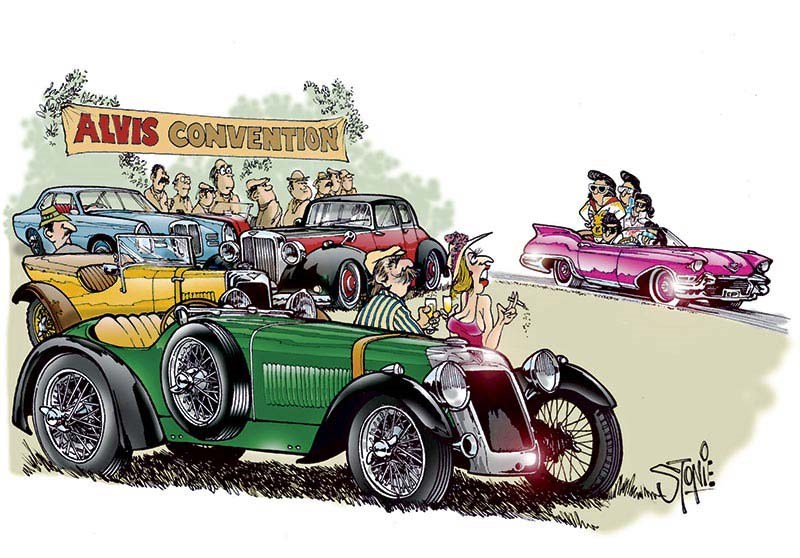 Alvis Elvis cartoon

John Bowe drives of Britain's fine pre-war vehicles, the stately Alvis Speed 20...
1932 Alvis Speed 20
An Alvis Speed 20 was a pretty upmarket car in its day. Alvis closed its doors in the 1960s, but it was a small-volume premium brand that sat in the marketplace just below Bentley and Rolls-Royce. These Speed 20s were produced between 1932 and 1936. It's a beautiful car and, if anything, I prefer its appearance to the Bentley of the era, as it's smaller and sportier. It would have appealed to well-heeled, debonair, bearded gentlemen (like me!) of the time, and like many other cars of the era, the manufacturer completed the car as a rolling chassis and then a body was hand-built to order by a coach-building company.
In the UK, there were three main body suppliers to Alvis and each was responsible for a single body style. Cross & Ellis built the most popular model, the four-door tourer, Charlesworth built the saloon and Vanden Plas specialised in two-door coupes and tourers. There were some Alvis models sold into Australia, too, with Martin & King in Melbourne doing the bodies. Martin & King also built railway carriages and later assembled the first Australian VW Beetles.
This Speed 20 has been recently restored by Historic and Vintage Restoration in Victoria who have been generous enough to trust me with several of their cars for Past Blast. The car has beautiful leather seats, suicide doors, wire wheels and those gorgeous big Lucas headlights out front that typified the era.
The engine is a 2.5-litre six-cylinder fed by three SU carbies. It's quite torquey and it provides performance that I reckon would have been quite rapid in its day. It's backed by a four-speed gearbox with no synchromesh which makes things a little interesting. Unlike some cars of the era that had right-hand shifters, the gearshift is centre-mounted and the gearbox case is there in the cabin with you.
Without synchromesh, it's actually quite challenging to drive. You have to time all the shifts with real precision. In other words you have to really think about driving it. Every change! Out on my drive, it got some pace up. The top speed was quoted at the time at 90mph (145km/h) which is certainly not hanging around for something of its age! Like a lot of other cars of its time, half the suspension is in the flexibility of the chassis and it has friction dampers. There are leaf springs at both ends, also common back in the day. There's some interesting technology on board too. The whole diff housing is cast aluminium, as is the bulkhead – what we'd call the firewall – which was often timber on cars back then, so there's a bit of high-techy stuff. It has four-wheel brakes, too, which was something that was only just becoming popular.
Alvis produced four iterations of the Speed 20 with both independent suspension and a synchromesh gearbox – a world first - being a feature of later cars. So Alvis was something of an engineering pioneer with the specification of its cars.
But they didn't get everything right. This Alvis has without a doubt the worst turning circle of any car I have ever driven! Honestly, I couldn't get around a roundabout. Truly! So even with less traffic in Britain and Australia in the 1930s, it would have been hard work wrestling this thing around, back in the day. Making things worse was the fact it had a reverse lock-out mechanism so to do a three-point turn meant you had to flip up a jigger, put it in reverse gear, drive the car back, pull it out of reverse, flip the jigger back… It was a bit frustrating.
It sounds like I'm criticising the car, but I'm not. The car is an absolute credit to the team at HVR. But back in those days the world was a different place and this graceful playboy tourer – as it would have been then - is certainly not at home on tight busy streets.
To be honest, I haven't driven too many pre-1950s cars: a Bentley Speed Six and an MG Magnette are just about all I've spent time in. This Alvis fits somewhere between those two, both in age and in size. Car technology went ahead in leaps and bounds in the early 1950s and some cars from the 50s can feel quite familiar, quite modern even, in the way they drive and handle. But with this one from the 1930s, there's no other way to describe it but as very vintage. But I reckon it'd happily cruise along at 60 miles an hour. It's a stately, sporty, tourer.
RESTORATION: HVR AUSTRALIA
Dale Parsell is one of the team at HVR and is also the secretary of the Alvis Owners Club of Victoria. So as well as being tasked with overseeing the restoration of this Alvis for a trusted client, he's something of an enthusiast.
"It's an Australian delivered car," Dale explains. "As far as we know, this one was originally sold in Sydney, so it would probably have been bodied there, but when it arrived at our workshop it was a complete rolling chassis."
Being bare, the body needed to be recreated and this is an area of expertise for HVR. "We built a new body for this to the owner's wishes," Dale continues. "But it's very similar to the style of body that would have been built at the time and in some areas were able to copy other cars' bodies. Obviously a body that is original is desired by some people but if the body simply doesn't exist any more, you don't have a choice - it must be recreated."
The rebuild of the car included the engine. Originally rated at 87hp (65kW) this one is a little more spritely thanks to a slightly higher compression ratio.
Visit the website: http://www.historicvintagerestorations.com/
SPECIFICATIONS
1932 Alvis Speed 20
Engine: 2511cc cast-iron six-cylinder
Power: 87hp at 4000rpm
Weight: approx. 1300kg
Transmission: Four speed manual non-synchromesh
Wheels: 20-inch wire wheels with 5.50-inch tyres
Brakes: Four-wheel drums
Top speed: Approximately 90mph (145km/h)
Value: Approx $200,000
Unique Cars magazine Value Guides
Sell your car for free right here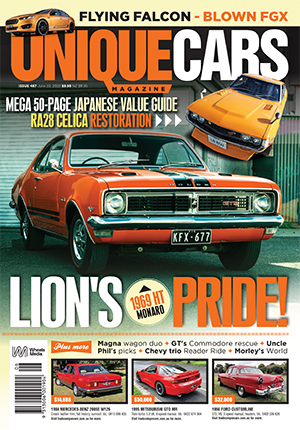 SUBSCRIBE TO UNIQUE CARS MAGAZINE
Get your monthly fix of news, reviews and stories on the greatest cars and minds in the automotive world.
Subscribe