1964 Ford Mustang: Past Blast
---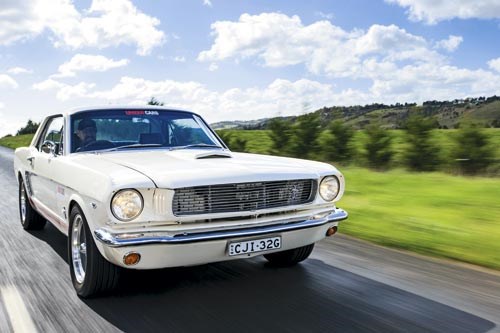 1964 Ford Mustang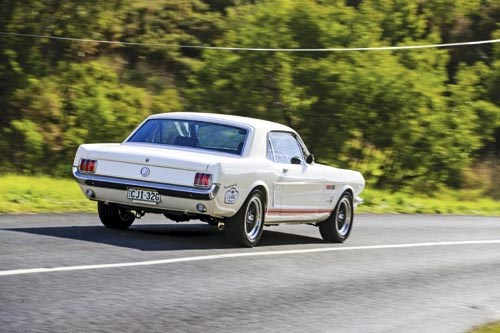 1964 Ford Mustang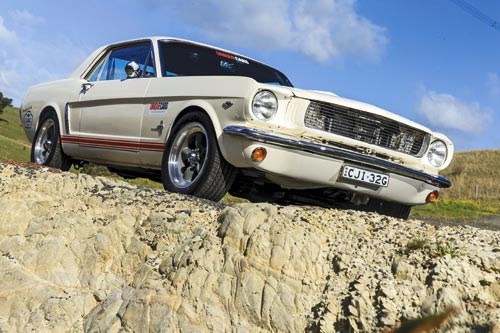 1964 Ford Mustang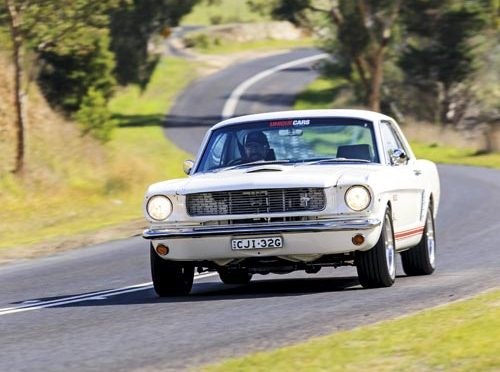 1964 Ford Mustang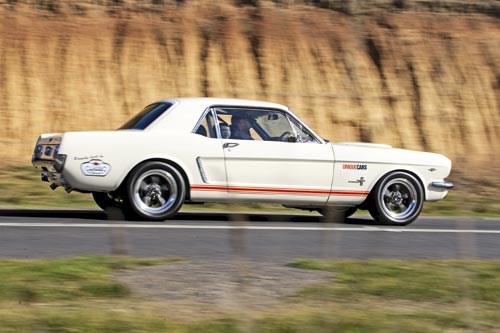 1964 Ford Mustang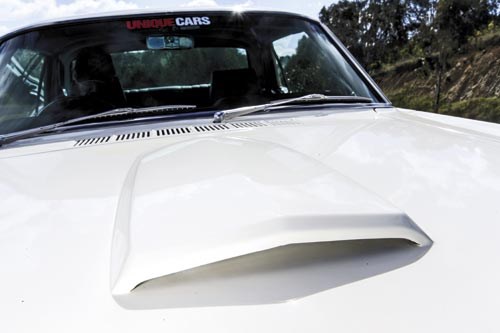 1964 Ford Mustang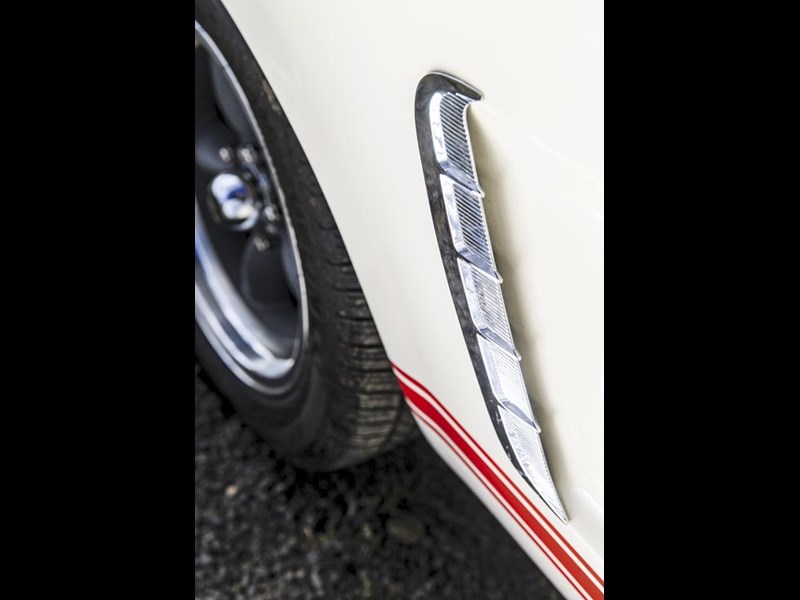 1964 Ford Mustang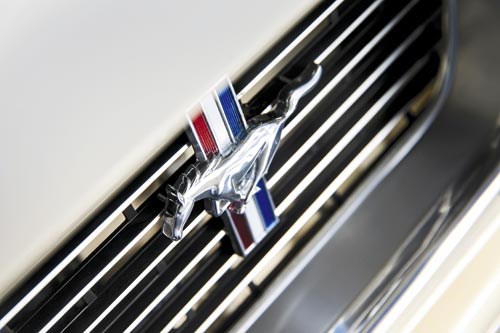 1964 Ford Mustang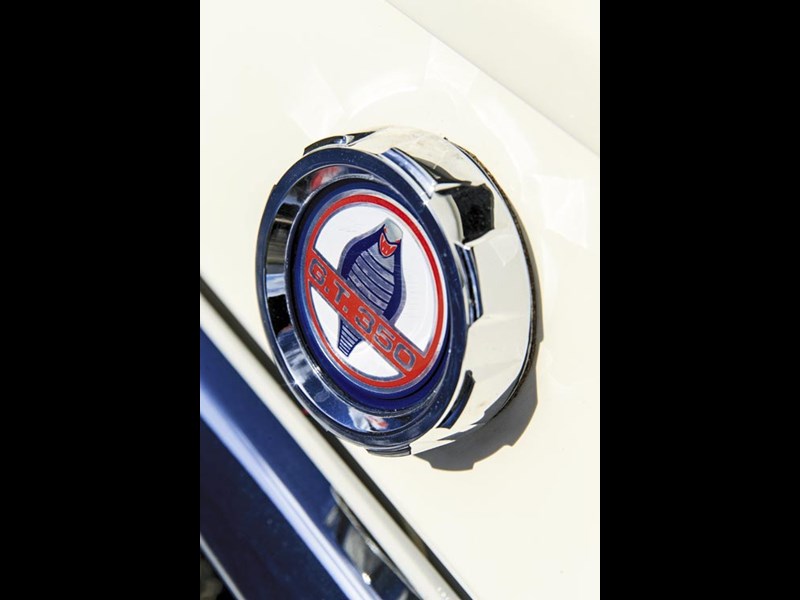 1964 Ford Mustang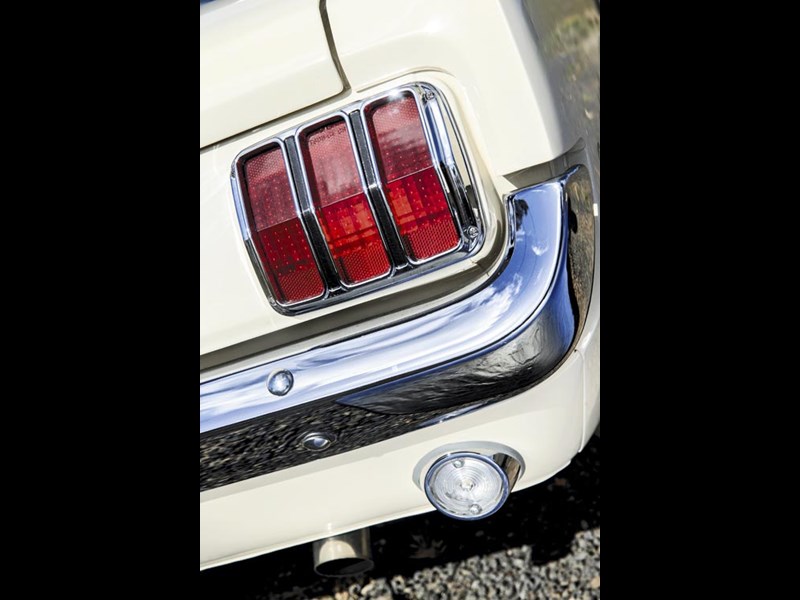 1964 Ford Mustang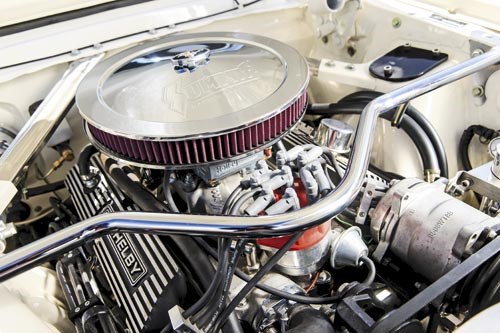 1964 Ford Mustang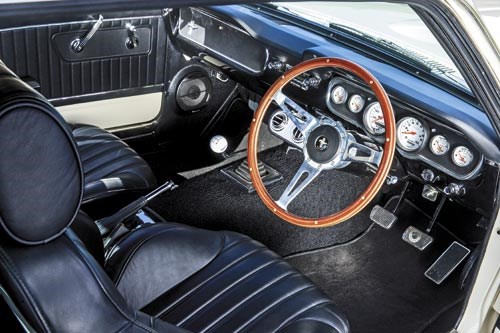 1964 Ford Mustang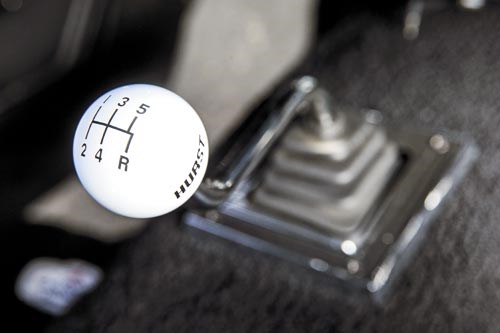 1964 Ford Mustang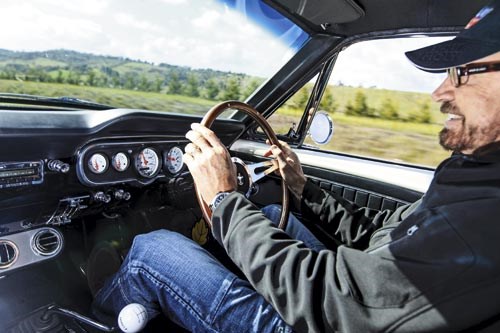 1964 Ford Mustang

Our giveaway Mustang impresses JB with its Brawny refinement...
1964½ Ford Mustang
PONY RIDE
You all know what this car is – it's the Unique Cars giveaway Mustang. We've all followed its build in these pages as its creators Classic Speed have stripped it down to absolutely nothing and totally recrafted it to become something that is far more than a restoration. It's a comprehensively re-engineered car that's been endowed with a big chunk of technology to create a classic that is far more comfortable and capable on modern roads than the original ever was.
Of course, it's right-hand drive. The original Mustang was only ever a left-hooker although a small number were converted to right-hand drive by Ford Australia in Sydney for sale to the local bank managers, bookies and gangsters of the 1960s. Rather than an old-tech box, the Classic Speed Mustang has rack-and-pinion steering that's power assisted. The steering of an old Mustang or a 1970s Falcon really gets you down after a while and you eventually start treating it as just a Sunday car. That needn't happen with this car – although that clutch is a bit heavy!
It has Wilwood multi-piston calipers over big discs. The wheels are 16-inch but keep the character of the era as well as being able to accept modern high performance 225/50 rubber. I can recall when I had my Porsche 911 that a 225/50 was supercar stuff!
The engine, too, is a thing of brawny beauty. It's a small-block Ford that has been stroked to 347ci, a crate engine from the US that Classic Speed installed. But it's not just the shiny stuff that impresses with this car. Even the stuff you can't see has been totally re-engineered and that's really important, because it's the bits you can't see that really give the car its on-road performance, handling and character.
I was looking forward to seeing how the whole package drove and how it performed. With older cars, I'm usually a stickler for originality and to take it away from those original specs doesn't always work. In some ways I was preparing myself to be a little disappointed with an older car with too much power for its chassis, or with suspension that was totally inappropriate, or with some other aspect of the car that would take the shine from that glorious paint. But I gotta tell you, this thing is impressive.
From the outset, it started and idled beautifully without any lumps. Once underway, it displayed plenty of torque; in some ways it reminded me of the Tickford cars from the early 2000s.
I've touched on this before: I love light cars. Man, they are good! This one probably only weighs around 1200kg and it just felt so alive. Torquey, responsive engines in cars that aren't carrying too much dead weight are such a joy to drive in that regard; they always feel so willing.
As well as the steering, the suspension has been totally re-specified so although it keeps the basic layout of the original Mustang, in detail it's like comparing a billy-cart to a Bentley! The handling is terrific with great balance. The valving in the dampers is arguably firm but that would make it ideal for a bit of brisk driving in weekend events, rather than simply cruising.
The seats are period-styled but they hold you in place. Sometimes people mess up the original style of a car with later-model seats but these look like they are meant to be there. This one carries a retro radio, too. It looks like something from the 1960s but it works like a modern one.
The gearbox is a Tremec five-speed manual that is a great advance on the original. The diff is a 3.7 but after driving it, I reckon it could pull taller gears – say, a 3.5 ratio – with the gearbox ratios it has, and Uncle Phil agrees. But it dribbles along beautifully with no snatch and it lifts up its skirts and goes, too: I gave it a blast from zero to 100km/h and using Phil's iPhone stopwatch, we saw 100 clicks come up in 5.1 seconds! Even with a bit of human and speedo error, that is a very quick car! It probably has 400 horsepower – as much as the racers in the 1960s, a supercar of the 1970s or a top-shelf muscle car from a decade ago – so with its relatively light weight it results in sizzling performance. It feels as quick as today's FPV F6 or GT.
You could easily use this Mustang every day and commute from the suburbs to town, summer or winter, and be the coolest kid on the freeway. Sure, it goes, but I was dead-set shocked with how smooth, composed and refined it was. It doesn't quite match a new car – especially with regard to wind noise – but it has a level of refinement that simply wasn't there in the 1960s.
This is one bloody nice car!

MUSTANG TASSIE
When I was a lad in the '60s, a bloke by the name of Norm Beechey raced a Ford Mustang. He was my mum's favourite – she had a bit of a crush on Norm! And around the same time, a bloke named Don Elliot also bought a Mustang and these days it's beautifully restored. So for us Tassie kids of the 1960s, these Mustangs were rock-star cars. Compared to the old Morrises and other clunkers cars of the era, they were representative of all the good things from the land of glitz and glamour – the USA. That made Norm Beechey was something of a hero.

SPECIFICATIONS
1964½ Ford Mustang
Engine: 5687cc V8, OHV, 16v
Power: 300kW (approx.)
Torque: 450Nm (approx.)
Weight: 1200kg (approx.)
Gearbox: 5-speed manual
Wheels: 16-inch, 225/50 tyres
Brakes: discs
0-100km/h: 5.1sec

*****

More reviews:
> VIDEO: Project Mustang makes it home


Search used:
>> Search Ford Mustang cars for sale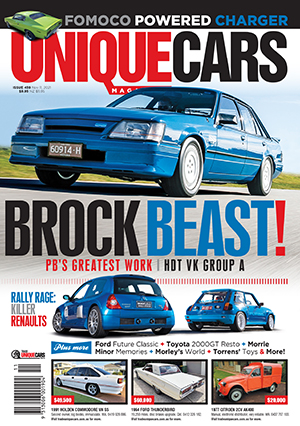 Subscribe to Unique Cars magazine for 12 months and save!
Australia's classic and muscle car bible. With stunning features, advice, market intelligence and hundreds of cars for sale.
Subscribe