1956 Porsche Speedster: Past blast
---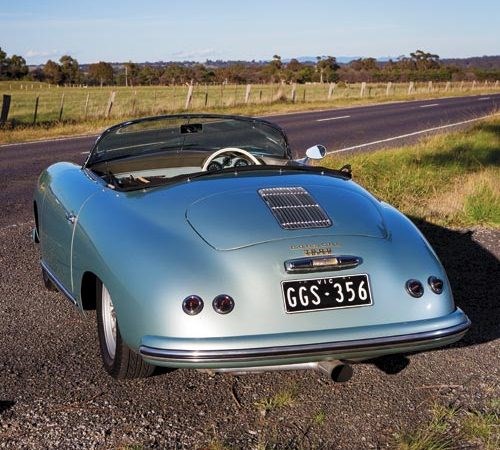 1956 Porsche Speedster: Past blast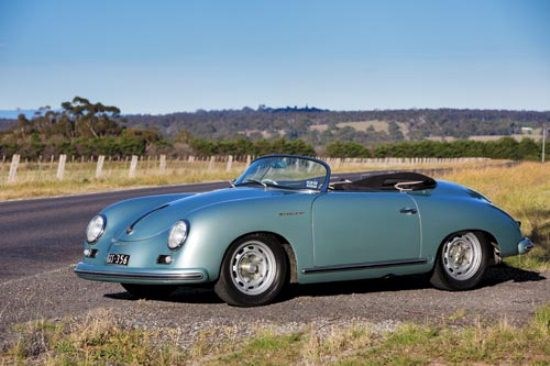 1956 Porsche Speedster: Past blast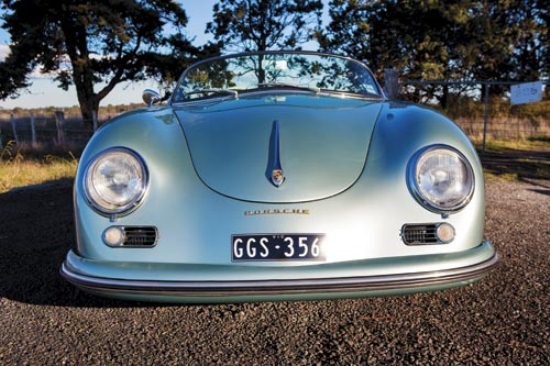 1956 Porsche Speedster: Past blast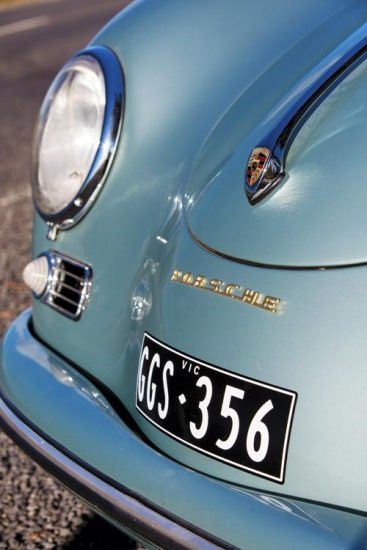 1956 Porsche Speedster: Past blast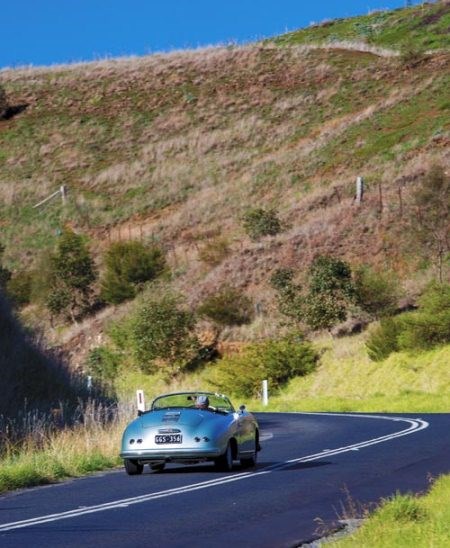 1956 Porsche Speedster: Past blast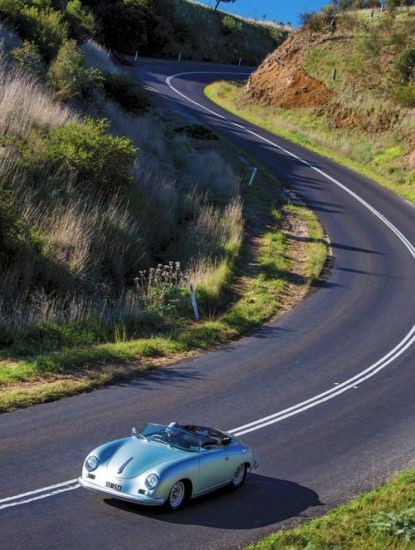 1956 Porsche Speedster: Past blast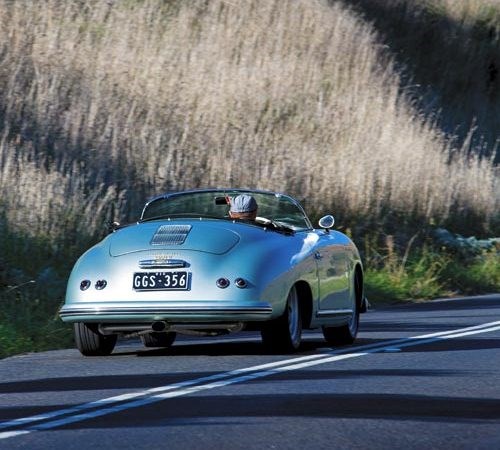 1956 Porsche Speedster: Past blast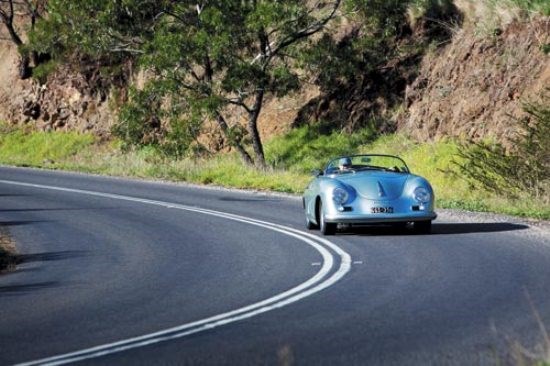 1956 Porsche Speedster: Past blast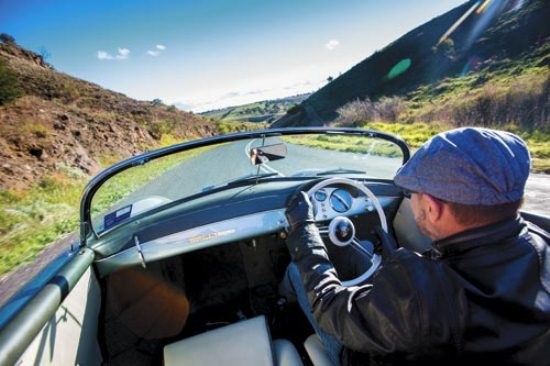 1956 Porsche Speedster: Past blast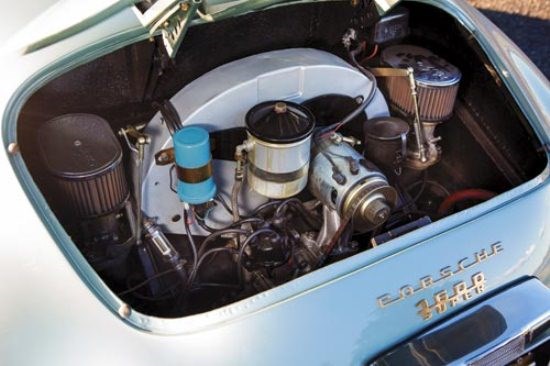 1956 Porsche Speedster: Past blast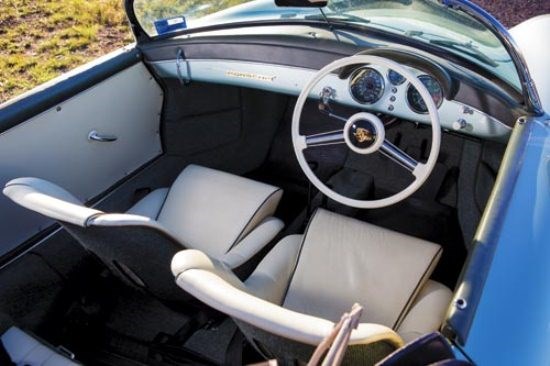 1956 Porsche Speedster: Past blast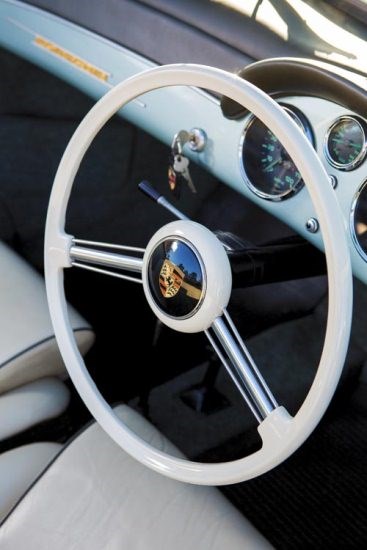 1956 Porsche Speedster: Past blast

JB finds that Porsches made for '50s California aren't so comfortable in the middle of a Melbourne winter...
1956 Porsche Speedster
I've always been a Porsche fan – not so much as race cars, but as road cars – and in my early years when I was working at a VW dealership in Devonport, one of the blokes there had a Porsche 356B. It was almost like a mystical car; no-one ever saw it as it spent most of the time in the garage.
One of his mates had a 356A Speedster and I clearly remember going out to see it one day; he was restoring it and had the front seats out of it to be re-trimmed. Anyhow, for some reason he had to sell it and he offered it to me for $800.
Can you imagine? A Porsche 356A Speedster for $800? I couldn't afford it – I was just a kid working part-time and $800 was worth a lot more then than it is now, but I've always had in the back of my mind that I knocked back a Porsche Speedster for $800. The long and the short of this tale of woe is the fact I've always had a thing for the Porsche Speedster.
The Speedster was the brainchild of the Porsche agent and importer in America, a bloke by the name of Max Hoffman. He had this idea to create a simple and light sports car that offered good performance for weekend track work. By simply leaving out components such as windows and the roof, the Porsche could be made lighter and for less money, to give a new model for Max to sell and provide the tiny factory some much-needed momentum as well.
A young American actor, James Dean, was a customer – he raced one of these. Later, he upgraded to a Porsche Spyder but unfortunately two weeks later he was dead after a bloke doing a U-turn cleaned him up – but it was more than likely young James was going rather too fast.
I had access to this one because it belongs to Peter Edwards, a mate who I race with in the Australian GT series. He's a car nut and he comes from a family of car nuts. Mark Coffey's Maranello Motorsports look after it (and my racing Mustang). The car itself is so different to what we knew then as 'sports' cars – things like an MG TF or Austin Healey 100/4. These are all regarded as beautiful classic cars these days and were the latest and greatest in their time, but they weren't as lithe or nimble as the Porsche. The MGB – for two decades, the world's most popular sports car
until the Mazda MX-5 – and the E-Type Jag were still years in the future.
This car is respected for what it doesn't have as much as what it does have. There's no fuel gauge. When I arrived to collect it, and noticed the lack of a fuel gauge, I was wondering about how much juice was in it and Mark simply popped the bonnet, took the fuel cap off and peered inside: "Yeah, half a tank!"
So there I am on Melbourne's Monash freeway in this tiny little car – and trust me, it is little – and I'm surrounded by B-Doubles and Prados. Really, I was staring at the door bump-strips and wheel nuts of most other vehicles. It was intimidating, but driving it is a delight. It has that outstanding gearshift that Porsche was – and is – famous for. Truly, it is so light and  nimble in the steering and chassis. The white steering wheel is a real feature of the cabin; it's quite large so your hands tend to settle low at '20 to four' rather than '10 to two'. The buckets are little wrap-arounds and despite this car's diminutive size there's more room in it than a Boxster. I think it weighs around 800kg so you don't need big horsepower to move it around and, of course, that also means it's not fighting its suspension or tyres, either.
So out we go; we're driving around on these lovely country roads. On the over-run the engine pops and crackles a bit. I know from my air-cooled VW days that exhaust leaks are common and they sometimes contribute to that characteristic pop. Handling? Like all these early Porsches you are never in any doubt as to where the engine is, but it's not as pronounced as later model Porsches – they are heavier, with a heavier engine hanging out the back. This one rolls on modern radial tyres but with cross-ply tyres – the original fitment – it would be mind-bogglingly frightening, I reckon. Keep in mind these have swing-axle suspension, too, so there was some serious compromises in its handling if you weren't trained in the ways of Porsche or older VWs.
At one stage I was coming into a down-hill right hander and I was going briskly. I had to turn it in and it just started to jack-up on that swing-axle rear-end. It never got away from me, but I almost instantly remembered all those things I learned as a kid about backing-off and late-braking in an older Porsche or VW.
The roof isn't much more than a bikini bottom yet it folds back easily. You just unclip it, grab hold of it and it just about disappears. The screen on the Speedster is a shorter unit, too, and within its own chrome-edged frame so it could be easily removed. There are no side windows. To seal the cabin from cold and wind there are two tiny side screens with pegs that slip into the tops of the doors and interface with that stretched arc of the roof. And you know what? It works really well. But the roof is low, the side screens are like letterbox slots and the engine's noise reverberates around under that roof. With the roof on, it's not quite as nice so I drove with the roof off.
I had a jacket on to keep me warm but I must admit I've been lulled into a false sense of comfort by more modern open-topped cars lately. The little classic Porsche didn't have heated seats, a  powerful heater unit ladling out comforting warm air, nor a purpose-designed screen behind the seats to minimise the blast of cold air in the slip-stream of that cut-down windscreen. By half way through the day, I would have killed someone for their scarf! And, little did I know, but Mark didn't really know what half a tank of fuel in this car looked like because later in the day, I
ran out! Poor silly bastard, aren't I?
 
Anyhow, despite the character-building exercises, it is such a pretty and purposeful car and I defy anyone not to love the looks of it. Pure and simple, it is truly one of my favourite cars.
IT'S MINE...
"I was driving along and I saw it," reveals Peter Edwards, owner of this classic Speedster that he spied at Porsche specialist Duttons. "I thought: 'I need to convince my wife she wants this car!'. So I asked her if she liked the colour and she said 'I love it!'"
Sold! That was six years ago. The ownership experience has been terrific, reckons Peter of his mildly-modified, open-topped 356.
"It's got a [later model Porsche] 912 motor in it to give it a bit more torque. It's been a perfect car – it's a car you just jump in and turn the key and go. We drive it quite often – around the city, down to the beach, it's simply a very nice car to just buzz around in.
"It is simply beautiful to drive on a sunny summer Sunday.

SPECIFICATIONS
1956 Porsche Speedster
Engine: 1582cc flat-4, OHV, 8v*
Power: 67kW @ 5800rpm*
Torque: 122Nm @ 4200rpm*
Weight: 780kg
Gearbox: 4-speed manual
Wheels: 15 x 4-inch
Brakes: drums (f/r)
0-100 km/h: 11sec (estimated)
Top speed: 165km/h (estimated)
*Porsche 912 engine
*****
More reviews:
> Past blast: 1964 356 SC review here
Search used:
>> Search Porsche cars for sale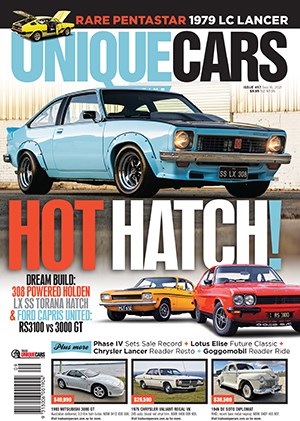 Subscribe to Unique Cars Magazine and save up to 42%
Australia's classic and muscle car bible. With stunning features, advice, market intelligence and hundreds of cars for sale.
Subscribe