1976 Ford Granada Ghia: Past blast
---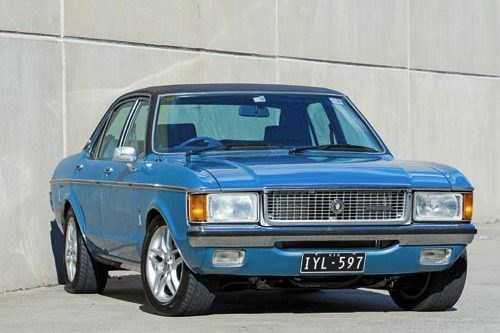 1976 Ford Granada Ghia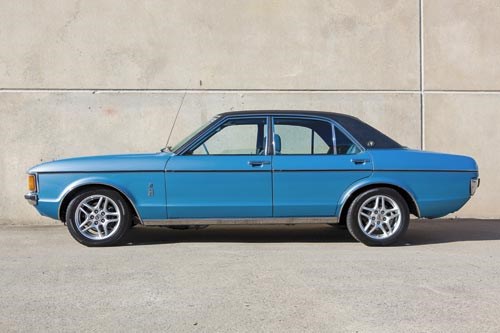 1976 Ford Granada Ghia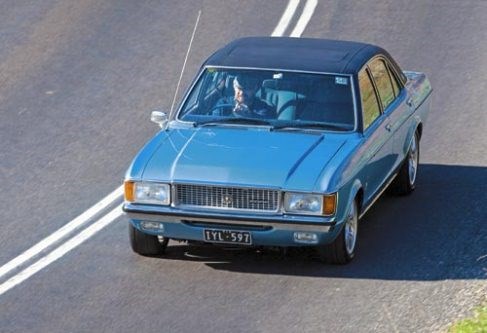 1976 Ford Granada Ghia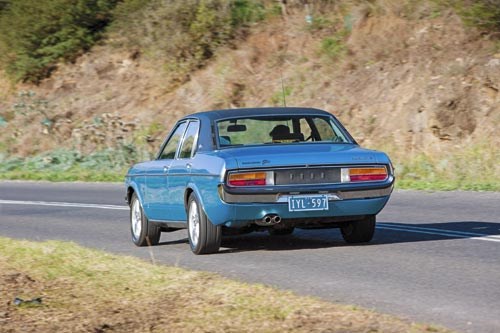 1976 Ford Granada Ghia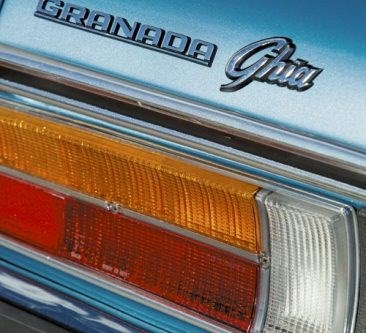 1976 Ford Granada Ghia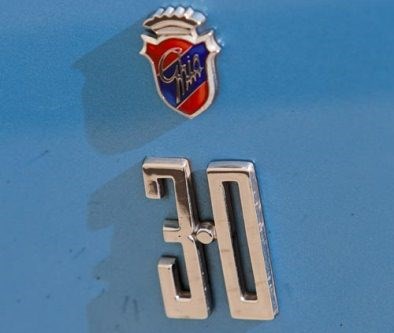 1976 Ford Granada Ghia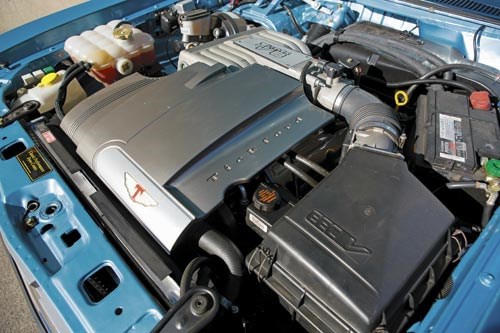 1976 Ford Granada Ghia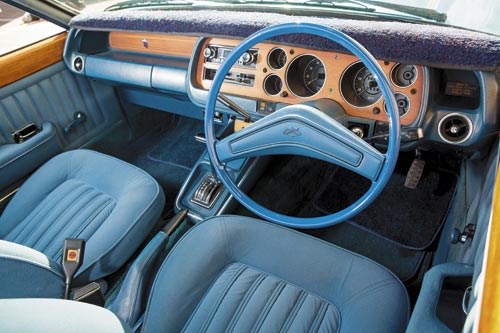 1976 Ford Granada Ghia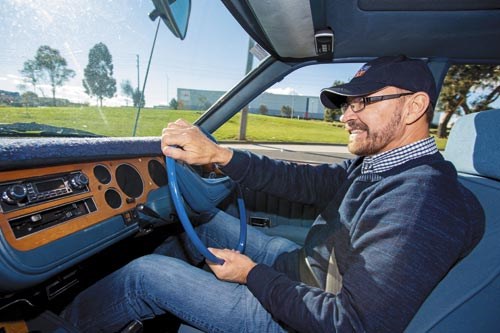 1976 Ford Granada Ghia

In a classic case of don't judge a book by its cover, this humble Ford Granada packs a fearsome Ford V8 heart...
1976 Ford Granada Ghia
It's a bit like bumping into the little brother of a good mate you haven't seen in a while; the face is familiar and you know the family name… This is a 1976 Ford Granada Ghia, the car that Ford Europe sold instead of the Falcon that we Aussies received. It was never available here, but it still has that familiar Ford family look. This one is owned by a mate of mine, David Rayner. When it comes to car nuts, there are few as keen as Dave – he's one of the blokes who started Rare Spares.
As well as being a bit of a classic, this car has a good story to it. Firstly, it was driven by his mum and, secondly, it's a bit special underneath. When Dave's mum became too old to drive, Dave took it over and, to satisfy something of a long-held ambition, he sent it to Classic Performance Dyno Centre in Adelaide who replaced the original 3.0-litre V6 with a V8. Now, this isn't just any old V8 but an injected Tickford V8 from an AU Series III Falcon XR8. That means it's hand-assembled with special hardware like ported heads, a bigger intake manifold and throttle body and a nice cam that gives it a very crisp 220kW.
Thirteen years ago, these engines were a beautiful thing. They were developed for the Tickford T-Series range of vehicles and I had a hand in the development of those cars, giving the development engineers feedback about ride, brakes and handling. It's a shame they didn't sell very well because they really were a beautifully developed car – but only a few people realised this. If Ford had stuck a GT badge on them, it may have been a different story, but I digress...
The engine swap was a very serious task, but everything is integrated beautifully. Engineer Ashley Hobson did a beautiful job on the conversion. It all looks like it belongs there, like it rolled out of the factory this way; it even carries the Tickford engine cover. The advantage of a modern swap like this is that the car retains its 1970s character, but vastly improves its performance and drivability.
Back when this Granada was new, I was working for my dad's car business and racing a Formula 3 car in Tassie. One of my mates was a sales manager at a Ford dealership and he always had a GT auto as a drive car, so I used to borrow it to tow my car to the track. Disregarding the mechanical mods, a look at this car will give you some idea of the differences in car culture between the US and Europe – and Australia – at the time.
American cars remained quite large in the 1970s; Australian and European cars were smaller. In this instance, the Granada is a little smaller than the Falcon, sitting right between it and the Cortina. Of course, Australia made the Cortina but most families bought the Falcon. In Europe, the Granada was the upmarket choice. It was (shady UK TV character) Arthur Daley's car; Joe Average had a Cortina.
I drove this beautiful Granada around for a couple of hours west of Melbourne. Even starting it was a pleasure; these older Falcon V8s have a distinctive starter whirr and easily settle to an idle with just a hint of menace to it. Thankfully, Dave hasn't fitted any sort of noisy hot-rod exhaust to it. It has a T-bar shifter that looks exactly the same as our Falcons and Fairlanes of the era – it must have been a Ford part used all around the world.
It drives beautifully but it's no Alfa or early Porsche. The steering is light and doesn't offer too much feel having being tuned for luxury rather than performance. It's not what you'd describe as massively involving, but I reckon it might be a point or two ahead of a Falcon power steering system from the same era.
It has that beautifully responsive and torquey 220kW engine – and the brakes to match – but with almost standard suspension it retains that cruisy ride; there's no tricks underneath so the handling is not what you would call taut. I reckon a set of Bilsteins would really wake it up!
Being a medium-sized sedan from the 1970s, it doesn't weigh too much; probably about as much as an early Commodore V8. With the mechanical upgrades, it's a real 'under the radar' car apart from the fact it's unfamiliar to many Australian enthusiasts.
It's really very quiet, too. Some cars boom like a biscuit tin – I've been driving a Toyota 86 recently that let in plenty of road noise – but this Granada has a serenity about it. In that regard, it was almost as quiet as an older LTD. But as I mentioned, even though this car is a little smaller than a Falcon, in its home market it was an upmarket car.
I think it's a damn fine lightly modified classic car and if we could go back in time, with the Tickford V8, this would be a world beater!
IT'S MINE…
"It's a 1976 model that I've owned since 1982; it was imported to Australia by its first owner when it was just about new," explains David of his Cortina-esque classic. "I took it up to show my mum and dad [and] mum loved it, so she ended up driving it just about every day.
"Eventually Mum found it a little difficult to live with. The Granada had done hundreds of thousands of miles by then, had a few dents and the original engine was fuming. I thought 'what am I going to do with this?' but a bloke I knew through the Ford Zephyr car scene – Ashley Hobson at Classic Performance Dyno Centre in Hackham, South Australia – was a brilliant engineer so I discussed putting a Ford V8 in it.
"I wanted it to be absolutely as close to factory appearance as possible with no short cuts. He found a written-off Tickford V8; an AU Series III. The conversion included a new front cross-member and we used the Falcon discs front and rear. The XR8's manual was swapped for a rebuilt auto in the Granada. I wanted it to be a cruiser so we air-conditioned it and added central locking as well.
"I left the 3.0 badges on the side but now it goes like buggery!"
SPECIFICATIONS
1976 Ford Granada Ghia
Engine: 4942cc V8, OHV, 16v
Power: 220kW @ 5250rpm
Torque: 435Nm @ 4000rpm
Weight: approx. 1350kg
Gearbox: 4-speed auto
Brakes: discs (f/r)
Wheels: 16 x 7.0-inch
*****

Search used: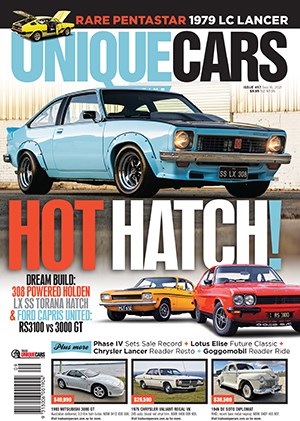 Subscribe to Unique Cars Magazine and save up to 42%
Australia's classic and muscle car bible. With stunning features, advice, market intelligence and hundreds of cars for sale.
Subscribe