1927 Rolls-Royce 20HP: Past Blast
---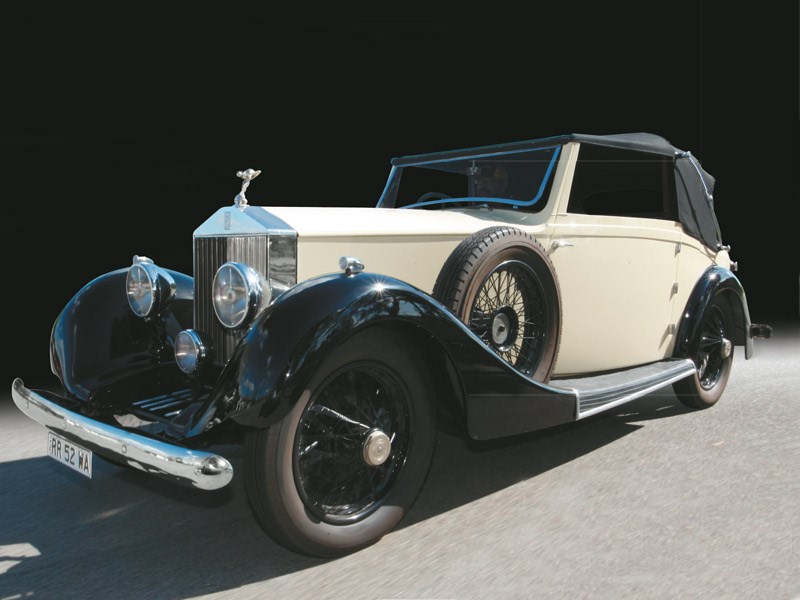 Rolls-Royce 20HP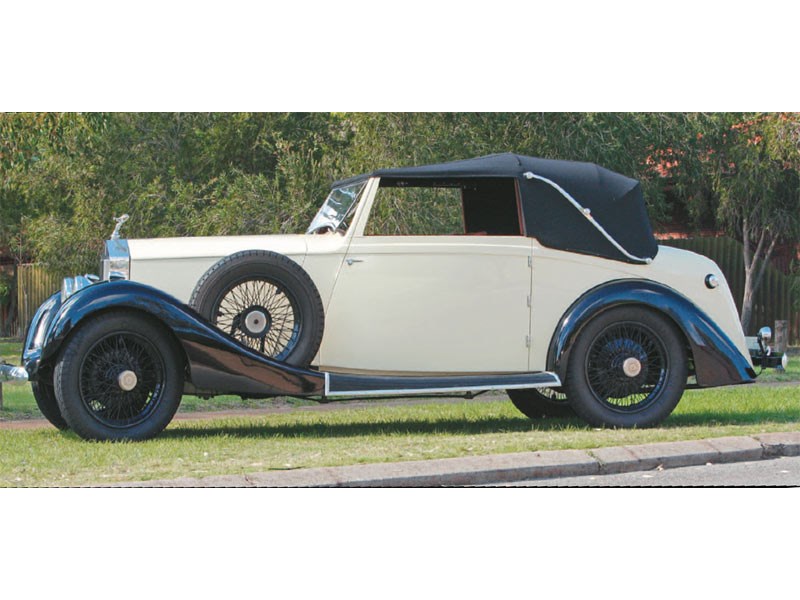 Rolls-Royce 20HP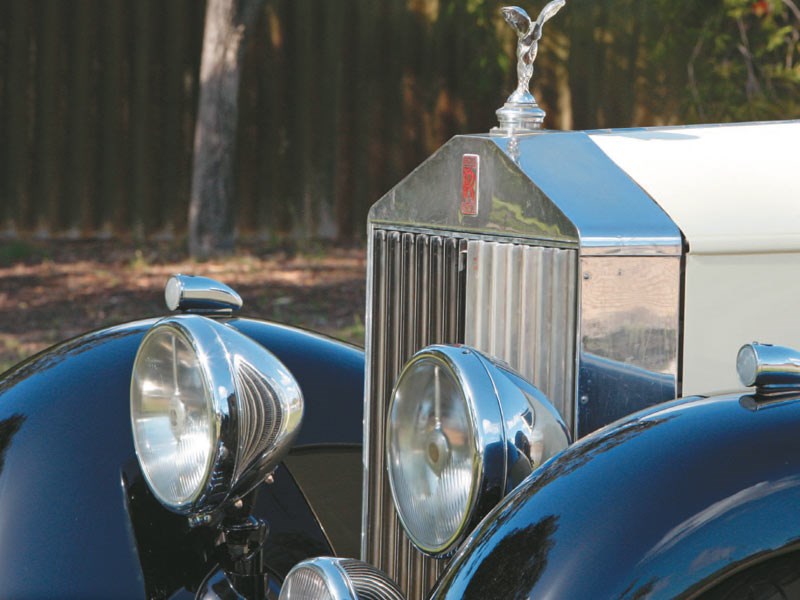 Rolls-Royce 20HP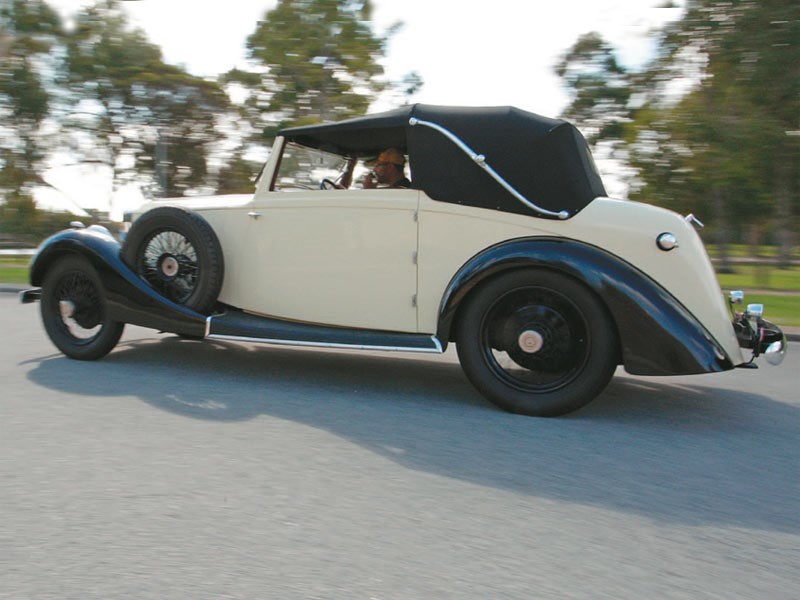 Rolls-Royce 20HP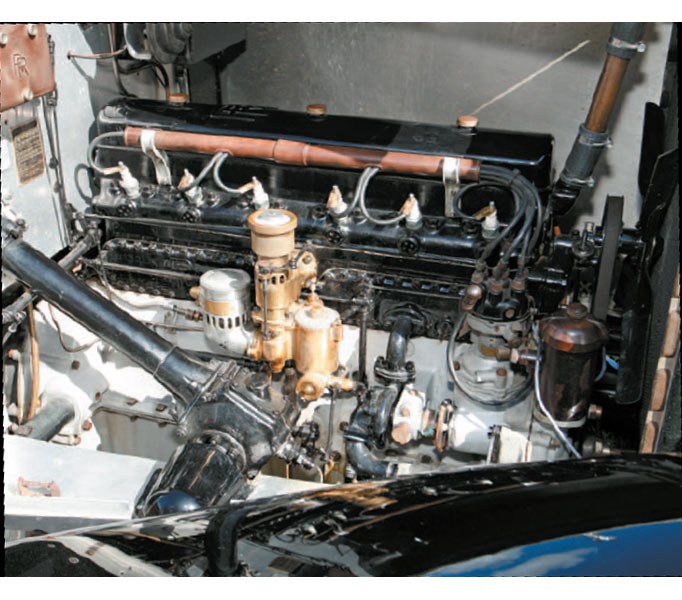 Rolls-Royce 20HP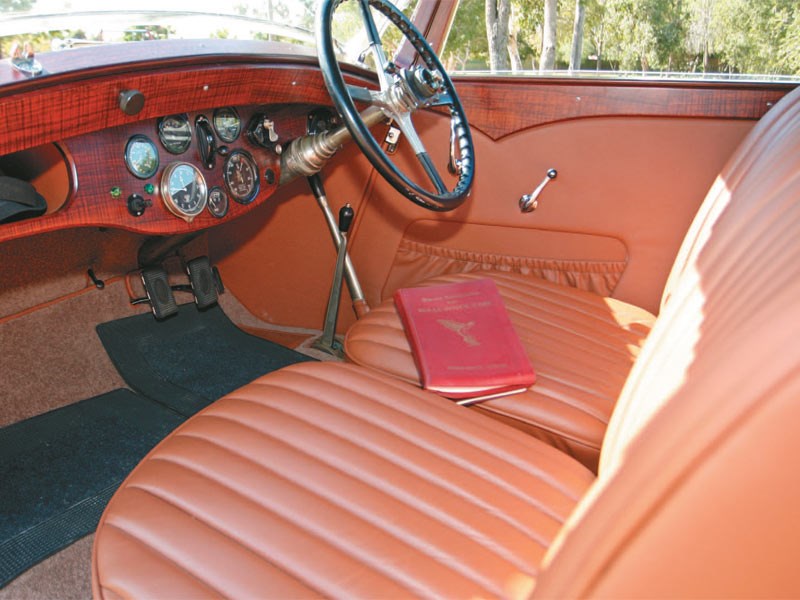 Rolls-Royce 20HP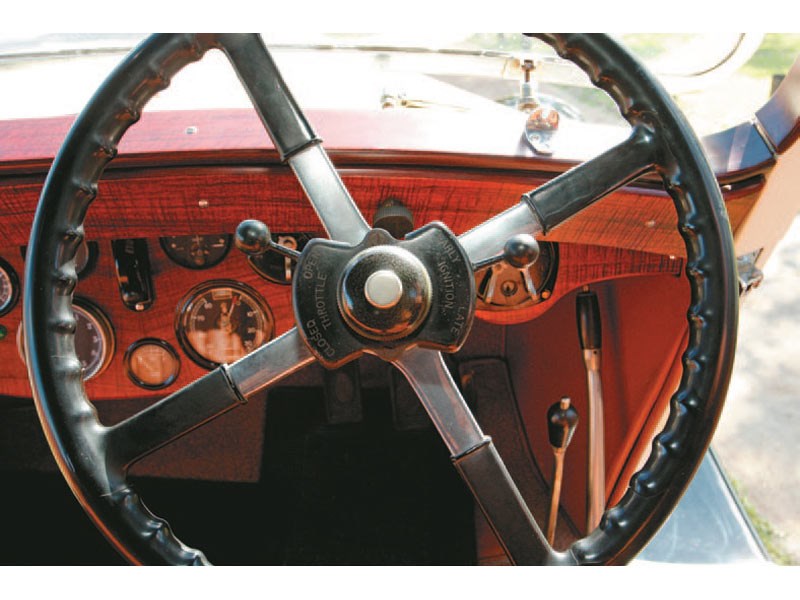 Rolls-Royce 20HP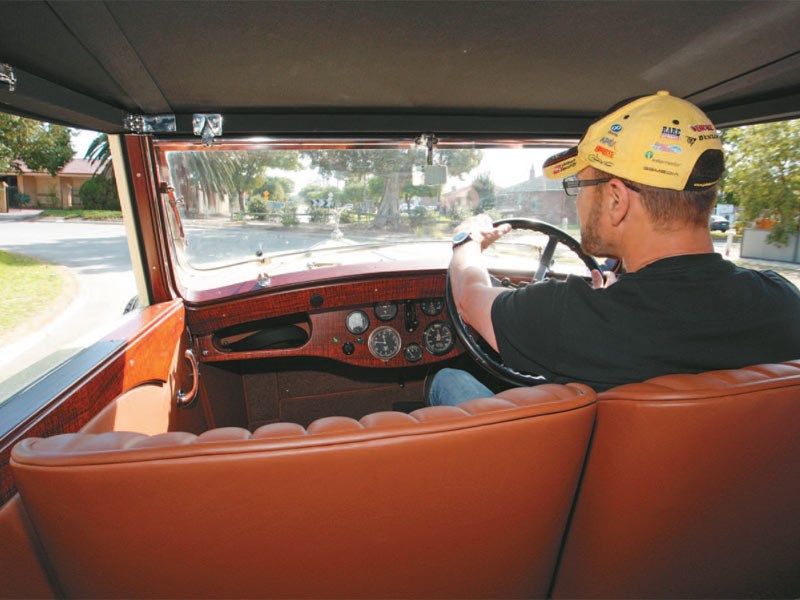 Rolls-Royce 20HP

JB samples England's finest from a more relaxed era of motoring - although he found the driving experience anything but!
1927 Rolls-Royce 20HP
Remember that Bentley I drove previously? Well, back in the 1920s, Rolls-Royce and Bentley were two separate entities. Most car enthusiasts these days will think of Bentleys as being like an SS or sporting version of a Rolls-Royce and during the 1980s, for instance, Bentleys were turbocharged, with body-colour rather than chrome bumpers. But it wasn't always that way and when Bentley went broke in the 1930s, Rolls-Royce took it over.
Anyhow, this is a 1927 Rolls-Royce 20HP. The 20HP was a new, smaller post-war model for Rolls-Royce, intended to attract new buyers to the brand who might not yet want or need to buy the bigger Phantom.
The gear shift is on the right, down by the driver's seat. Apparently, the first 20s had a centre-shift but this was seen as too 'American'. It's a four-speed gearbox and because of that, this car's owner, my mate Jim Walker, had been stirring me about driving it for weeks. He's been saying, "Bowey, you won't be able to drive this one! It'll be too much for ya!" But I did, and I'm so proud of myself! I double-declutched on all the gear changes – the secret is to be nice and slow and patient with it. Treated like that, it's like the proverbial hot knife through butter. I got it all right, so I puffed my chest out to Jim!
The steering is quite heavy and you need to shuffle the wheel through your hands. When driving, my inclination is to keep my hands on the wheel, but my knuckles fouled on the windscreen while turning the steering wheel in the Roller.
Then I noticed there were little nuts that allowed the windscreen to be opened to let in fresh air and they also provided more space for my hands.
This was a top-line car in its day. It's not performance-oriented like the Mercedes or the Bugattis of the era – this was more of a well-to-do gentleman's carriage. The engine is a 3.1-litre straight-six. These were low-revving units with side valves and it is just so smooth. It's a beautiful driving experience.
This car has four-wheel brakes, which were new for the time – most cars only had brakes on the rear wheels. Everything is operated by cables and rods, so mechanically there's a lot going on.
One good feature is the power braking system. The faster you go – and let's face it, I didn't go too fast in this – the less braking pressure there is. That's how it should be. It was quite clever for its day but don't ask me how it operates!
It has beautiful plush seats installed in its wooden-framed, steel-panelled body. Coachbuilt cars of the day were quite special. The dash is beautiful wood. I'm not a wood expert but this stuff is real, serious, proper wood from a tree! They would have actually cut down a tree with an axe to create the dash and door cappings for this. Had plastic even been invented then? (Yes – Ed)
The frame of the body for this car is wooden, too, although it wouldn't be the same glossy quality as the dash. You should see the tool kit in the back of it. In those days, you received a massive range of parts and an extensive tool kit for repairs and servicing. Motoring, although not actually a pioneer activity, wasn't quite the everyday behaviour it is today. The cars needed constant maintenance and there weren't workshops everywhere.
In fact, Jim has all the service handbooks which explain how to have "your man" service it. Every thousand miles this or that had to be lubricated.
This Rolls was a good thing to drive. It was bit heavy in the steering and although that lessened with a bit more speed, it's not a car you'd drive in a hurry. For Perth-based Jim, it would be a beautiful car to take down to Margaret River or somewhere for a weekend run. It would cruise along at 55mph (88km/h), quiet and enjoyable, but you can't drive a car like this often. It's a Sunday car. We left the roof up as it's a fair old process to put it down.
I wish now that I'd had more of a chance to drive this thing and take it out in the country with the roof down. One thing that was very noticeable was the chassis rigidity – or lack of it. It's not that great. It had a bit of shimmy when we drove it over speed humps.
It's a car of great quality. All the fittings are glorious chromed brass. It's beautifully detailed. Compared to, say, the Ford Model T which was relatively common at the time, this was a really high-brow motor vehicle. I was actually staggered at the quality of it all. Everything is manufactured in a quality craftsmens' manner. Even the engine is beautifully detailed with cap screws and hand-turned components. There certainly aren't any mass-produced, production-line compromises to be seen here – everything is the highest quality.
It has great big 21-inch wire-spoked wheels and tyres, as many were back in the day. I can really see the charm in this. I appreciate what it was and the quality is just superb.

I OWN ONE...
"I've always hankered after an early Rolls-Royce," says car nut and proud owner Jim Walker. "It came in from South Africa – with a family who relocated here – and was semi-restored by Roger Fry in Perth. I bought it after that." 
That was last year and since then Jim has enjoyed the veteran Roller as much as time permits. "It's a lovely thing to drive and for its time, the engineering is fantastic. For instance, there's a starting carby then a running carby. And it has power assistance, even though the brakes are mechanical.
"But you can't really mix it with modern traffic," Jim admits. "It has a four-speed 'crash' box and it's in 4th gear at about 20mph. It's a torque monster but lacks horsepower. "So in that way, it's not like a more recent classic car."

SPECIFICATIONS
1927 Rolls-Royce 20HP
Engine: 3127cc 6cyl, side-valve
Power: 37kW @ 3000rpm
Weight: 1930kg
Gearbox: 4-speed manual
Wheels: 21-inch wires
Brakes: drums (f/r)
Top speed: 112km/h (claimed)
Value: $120,000 (approx.)
Search used:
>> Search for a used Rolls-Royce here
Unique Cars magazine Value Guides
Sell your car for free right here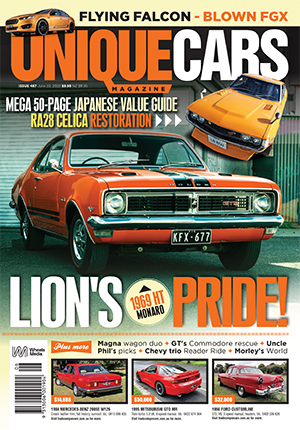 SUBSCRIBE TO UNIQUE CARS MAGAZINE
Get your monthly fix of news, reviews and stories on the greatest cars and minds in the automotive world.
Subscribe