1933 MG K3 Magnette recreation: Past Blast
---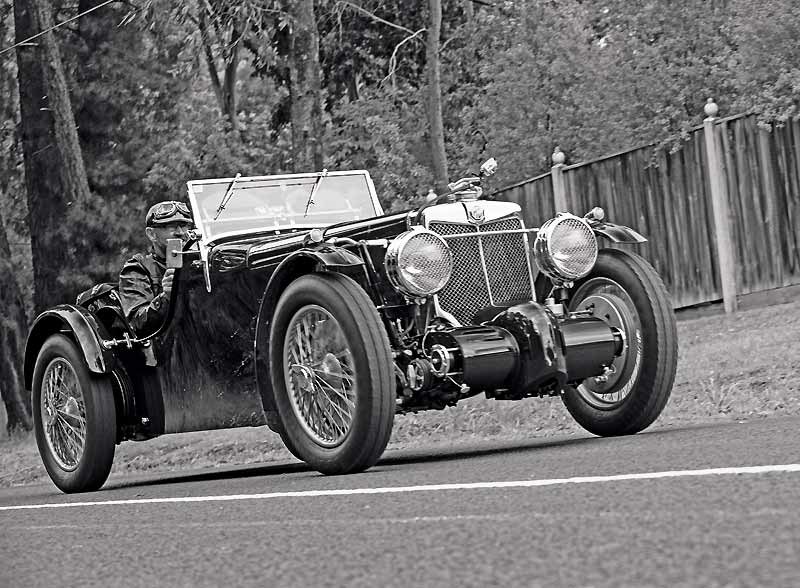 1933 MG K3 Magnette recreation

1933 MG K3 Magnette recreation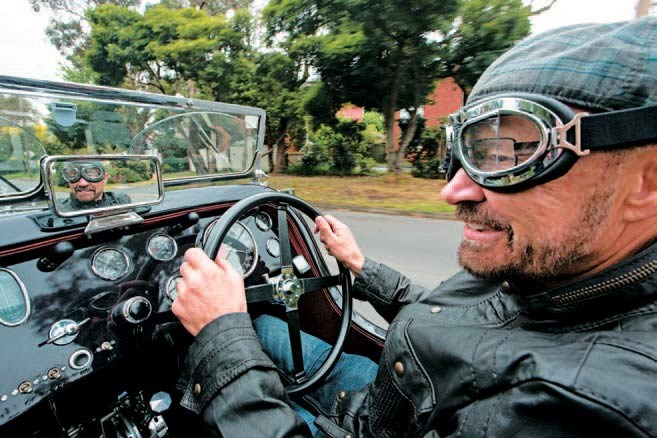 1933 MG K3 Magnette recreation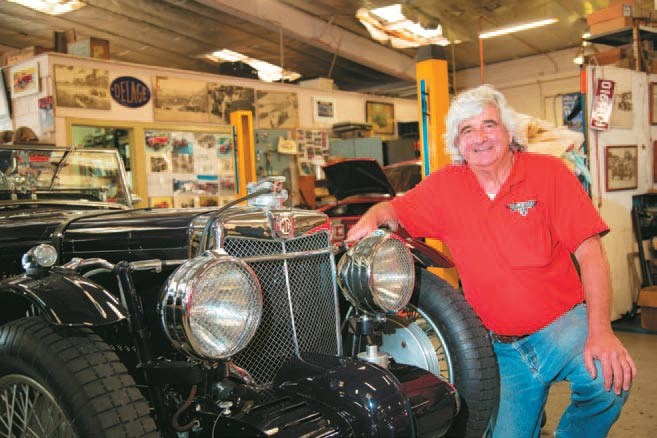 Historic & Vintage Restorations: Paul Chaleyer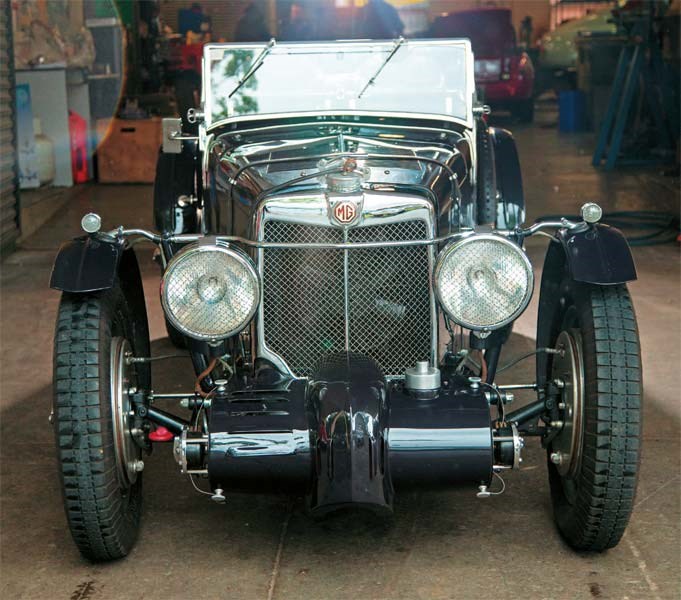 1933 MG K3 Magnette recreation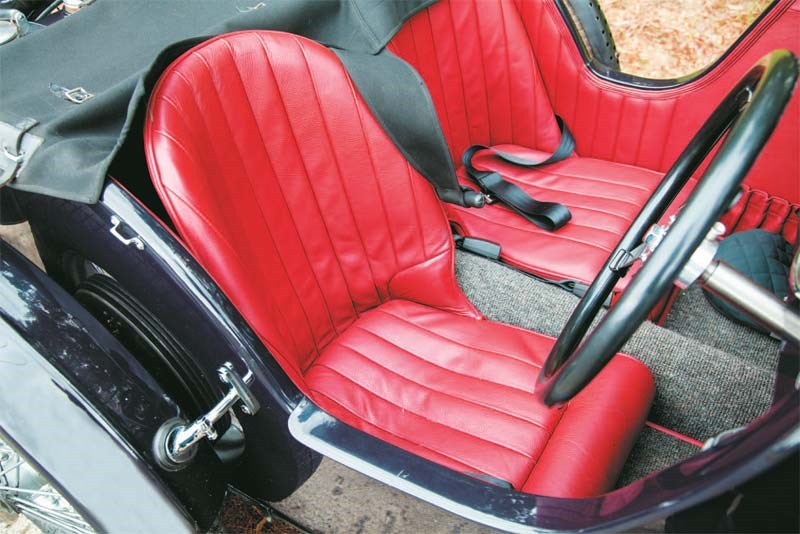 1933 MG K3 Magnette recreation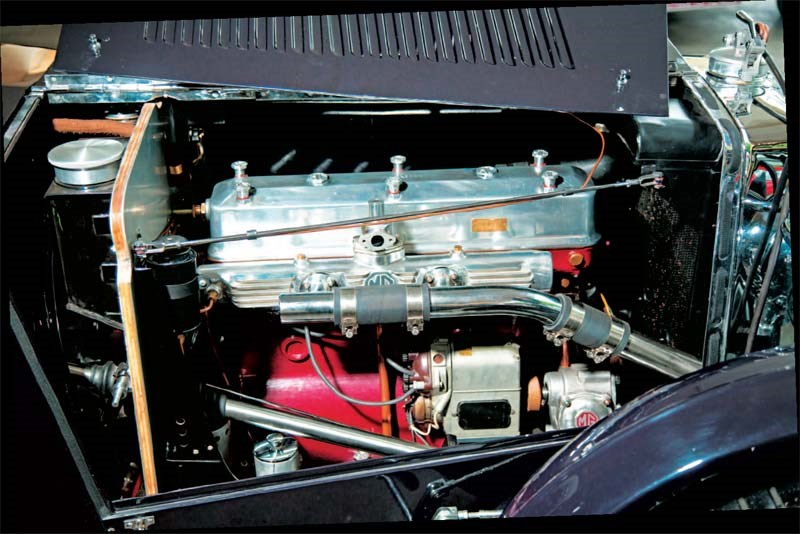 1933 MG K3 Magnette recreation

JB dons his Biggles flying gear and channels Tazio Nuvolari, Brooklands, and the Mille Miglia in a pre-war British classic.
1933 MG K3 Magnette recreation
The MG K3 Magnette was a special factory racer built on the K-Type chassis in 1933-34. Just 33 were made and they're worth a lot of money these days. But this is not an original Magnette. It's exact in every detail but it wasn't built by MG at Abingdon in the UK - the clever blokes at Historic & Vintage Restorations in Melbourne made it.
Many of you know that I grew up around MGs as my dad played with them, but the earliest MG I've had anything to do with is the TC, which was launched in 1945. Dad had one of the square-rigged little things when I was a kid, but to be honest, I've never driven one or really had anything to do with earlier models.
Of course, I'm aware of MG's rich pre-war racing heritage and that the K3 was the secret to their success at European events such as Mille Miglia. Even the great Tazio Nuvolari raced one.
So this K3 design is special in more ways than one. It's powered by an overhead-cam six of just 1100cc with a supercharger hanging off the front and it has the tiniest pistons! The size of the bores in this engine would look more at home in a lawnmower.
When Uncle Phil and I pulled up to drive this car, it immediately struck me as being very eye-catching - it's a very pretty little car. In character, of course, it's from another era with its tall, skinny wire wheels and positive camber up front. The seats are tiny and you're shoulder-to-shoulder with the passenger. There's a big, skinny steering wheel with Jaeger gauges peering out from behind it and you look through a small windscreen. The details are beautiful. Even though it's quite an old design, it's quite usable - you could drive it on sunny Sundays and it wears historic plates so it's street-legal.
It has a Wilson pre-selector gearbox and not having ever used one, I was a bit wary of it. One of the blokes from HVR gave me some tuition by taking me for a drive. I needn't have worried as it's actually quite simple. The gear lever has an in-line shift pattern, a bit like an auto. So you start the engine, put your foot on the clutch pedal and flick the lever back to first, then let the clutch out as you would normally.
No big deal. Then, to get into second gear you move the lever to second but it stays in first until you operate the clutch. And so on. So you pre-select the gears and the 'box holds the last one until the pedal is operated for the next cog.
It doesn't take long to get used to but it does make you think. The lever has a very short movement and gears change really quickly. It's clever stuff and, really, it's the forerunner to modern, high-performance transmissions like Porsche's PDK 'box.
I can see why it was developed. Unlike newer cars, these cars need two hands on the steering wheel at all times. If you've got a corner coming up and your brain is telling you it's a second-gear corner, you simply move the lever… click-click… back into second and when you push the clutch in it selects second while you leave both hands on the wheel to steer. It's a great system and works really well. Don't ask me how it works mechanically but it was pretty clever, especially for 1933!
I've often said how much I love the sound of straight-sixes and despite its small size, this engine makes a beautiful sound from its fish-tail exhaust tip (sometimes known as a Brooklands exhaust). The classic six-cylinder bark is backed up by a whine from the blower that is really intoxicating!
And you know what? It goes. I reckon it goes about as hard as a Golf GTI. It really is quite quick and has an enthusiasm about it - the engine doesn't have that lazy feel of some pre-war cars.
But it's a different story with the underpinnings. Like most cars of this era, chassis flex is part of the suspension and it has leaf springs and beam axles with friction-style dampers at both ends. Friction dampers have a series of plates with a bolt through them and tightening the bolt increases the damper rate. The steering is pretty good but at one stage, I went over a railway crossing and it just about bucked me out of the car! The suspension doesn't have much travel and is quite stiff.
Being an open-topped car, I wore my goggles, and it's incredible the effect this has on other motorists. We spent some time driving the MG around and plenty of people coming the other way did a double-take at the idiot in goggles driving this spindly little old thing!
You get more looks in something like this than you would in the latest McLaren, and I had a whole lot of fun driving it.
I BUILT IT ...
Paul Chaleyer of historic & Vintage restoration was tasked with recreating this car on behalf of its owner, a keen but private Melbourne car collector. "He arrived with a pile of bits, and a picture of what he wanted," explains Paul. "We had the chassis, two axles, an engine and a radiator.
"It wasn't a matter of 'just add water," he laughs. "Nothing is impossible but there are different degrees of difficulty. We had to find the supercharger and do a lot of other research to get it all correct and make it appear exactly as it would have when it left the factory."
Completed two years ago, the K3 Magnette took a couple of years to re-create including building the wooden-framed alloy body.

SPECIFICATIONS
1933 MG K3 MaGnette recreation
Engine: 1087cc 6cyl, OHC, 12v, supercharger
Power: 90kW @ 6500rpm*
Torque: 203Nm @ 5000rpm*
Weight: 914kg
Gearbox: 4-speed pre-selector
Wheels: 18 x 3.5-inch
Brakes: drums (f/r)
Top speed:  193km/h
* Original car
Unique Cars magazine Value Guides
Sell your car for free right here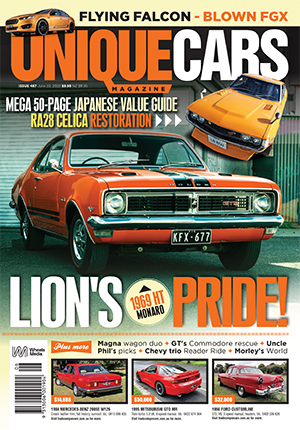 SUBSCRIBE TO UNIQUE CARS MAGAZINE
Get your monthly fix of news, reviews and stories on the greatest cars and minds in the automotive world.
Subscribe