FB Holden Ute (1961) Review
---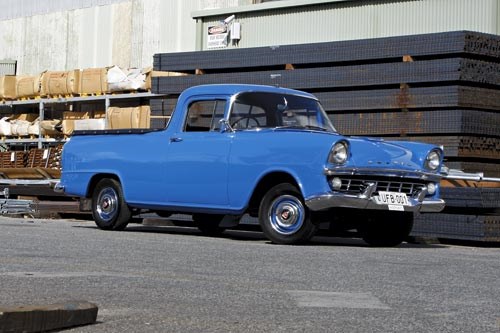 1961 FB Holden Utility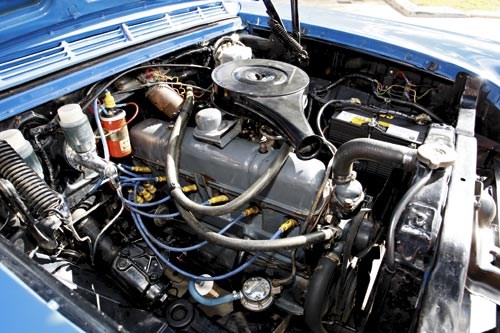 1961 FB Holden Utility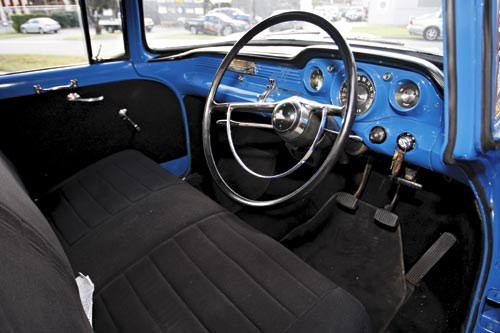 1961 FB Holden Utility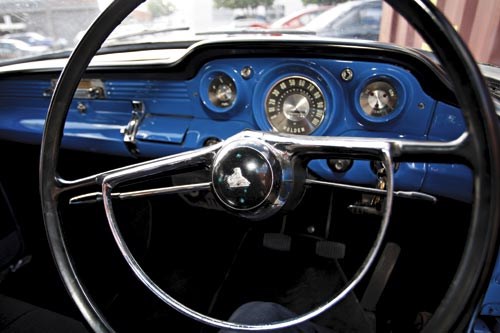 1961 FB Holden Utility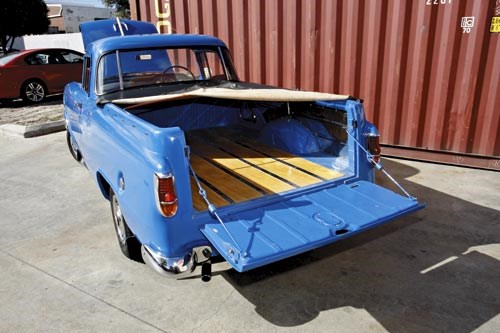 1961 FB Holden Utility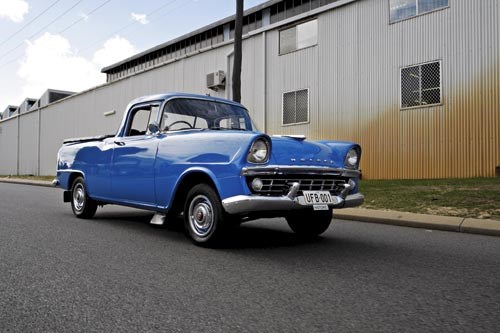 1961 FB Holden Utility

Classic cars: Holden FB Utility. John Bowe takes a drive through some fond memories
1961 FB Holden Ute
Well this one brings back plenty of happy memories for me, and probably for a lot ofUnique Carsreaders, too. It's an FB Holden ute and the reason for my happy thoughts is because we had one of these classics as a workshop ute at my dad's dealership in Devonport. I used it to cart around my trail bikes and my brother's bike, so I spent a lot of time in a Holden ute and I hold them dear to my heart. As did a lot of blokes!
A lot of people still do, of course, but the scene has changed since I spent weekends playing with my Yamaha and Maico back in the 1970s. These days there's about a million and one 'utes' - and I use the term loosely - on the roads but back in the 1960s and '70s Holden and Ford utes were the biggest sellers. Unlike most of today's top sellers, these were based on the family sedans of the era and had the same sheet metal up front, and mostly the same engines and transmissions. Our glorious Falcon and Commodore utes share this same construction philosophy today. In comparison, Hiluxes, Navaras and the like are scale-model trucks.
It's pretty well known that Ford Australia invented the 'ute', as we know it, in the 1930s. Chevrolet (made by Holden prior to the launch of its own car) did a good ute, too - my Pop had one - but things really took off with the FX in about 1951.
This FB is almost a decade newer and I really like its looks. Of course, being influenced by what General Motors was doing in the US during the great post-war era of the 1950s, it's got that Baby Boomer Chev' appearance with lots of chrome and style to burn.
But you know what? I'd forgotten how easy it is to crack your knee against that crooked windscreen pillar! I just about took my kneecap off! Imagine if today's cars had something like that? It'd have a fluorescent safety sticker on it and a page of explanations and warnings dedicated to it in the owner's manual.
Hopping - geddit? - into this car brings back plenty of memories. The bench seat, rubber floor mats, simple dash, three-on-the-tree, big spindly steering wheel with that Southern Cross badge in the middle of it… It's just beautiful Australiana! Back in the 1950s, Australia was really getting into its stride with building and manufacturing. New suburbs were being built almost daily, the Snowy River hydro scheme was in full swing and it was said that Australia was 'riding on the sheep's back' due to our wool exports. (There's some ammo for our Kiwi mates!). Holden utes were a big part of that, they were everywhere. Builders used them, of course, and plenty of country folk had a Holden ute parked next to a Land Rover for going to town in. A lot of people buy utes these days just to drive around in. Today's Commodore SS ute is really a sports car!
Speaking of modern cars, today's Falcon ute is also a cracker but the Ford ute of the early 1960s was an absolute dog. It was an American highway car that, and like some of the Pommy stuff, it couldn't cut it in Australia's rough conditions.
Starting this old girl up, the first thing I thought was, 'It is so quiet!' Those old Holden grey motors, when in fine fettle, are just so smooth. They idle at about 600 revs and hardly make a sound. But that's not to say they're weak, they go alright. You can't call it a powerhouse, but the engine has what you would call a wide willingness. They pull from nowhere and there's a nice light clutch action.
The performance is pretty good - you couldn't call it gutless - and I reckon its light weight - around 1130kg - has plenty to do with that. I've driven plenty of modern cars that I regard as gutless but this one does a good day's work. The drum brakes aren't real big either but they didn't need to be. There's no need for 380mm rotors and six-piston calipers on this car!
In this day of six-speed-on-the-floor and dual-clutch, paddle-shift transmissions, nothing could be simpler than a three-on-the-column; it slides up from first to second gear easily and then down to third. It's just so easy and relaxing! There's no synchromesh on first gear but you know what? I even remembered how to double-clutch it back to first gear!
This one has radial tyres (which of course it wouldn't have had in the day) but even without power steering - also not available back then - the steering is light. You're not grunting to make it turn a corner. It's not too big, either. When you think about it, this was a typical Aussie car for its time but it's probably smaller than today's Holden Cruze, which is regarded as small.
The ride is quite a surprise; even with the rear leaf springs it's nice and supple and there's good ground clearance for rough roads. A lot of people these days think you need a highly-modified 4WD just to go onto a dirt road but back in the 1950s and '60s people drove utes like this - and sedans - to a lot of outback places. Farmers would feed-out from them and no one was scared to point an FB ute up a bush track.
Yep, it's a real slice of Australia from the glory days when Australians built Australian cars for Australian drivers. I've spoken to my dad about this; he sold FB Holdens when they were new and he was selling 15 or 20 of these things per month. That's almost one per day. Per day! And that was in sleepy Devonport, Tasmania!
These days Holden and Ford build world-class cars here but there's so much competition in the marketplace from manufacturers in other countries, many of which don't have the pay, conditions and environmental standards that Australia has. And that's one reason why the Australian automotive industry is in big trouble.
SPECIFICATIONS  
1961 FB Holden ute
ENGINE: 2265cc 6cyl, OHV, 12v, Stromberg carburettor
POWER: 56kW @ 4200rpm
TORQUE: 163Nm @ 1400rpm
WEIGHT: 1125kg
GEARBOX: 3-speed manual
WHEELS: 13 x 4.0-inch (f/r)
BRAKES:  drums (f/r)
0-100km/h: 22sec (approx)
TOP SPEED: 128km/h
*****
More reviews:
> FB/EK Holden Buyer's Guide review here
> EK Holden (1962) review here
Search used:
>> Search Holden cars for sale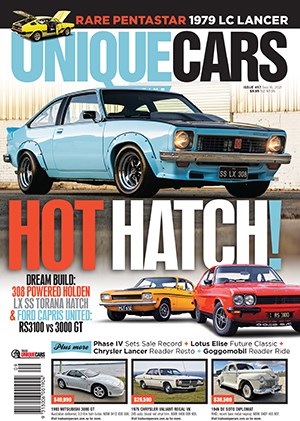 Subscribe to Unique Cars Magazine and save up to 42%
Australia's classic and muscle car bible. With stunning features, advice, market intelligence and hundreds of cars for sale.
Subscribe