2000 DJR Falcon AU V8 Supercar
---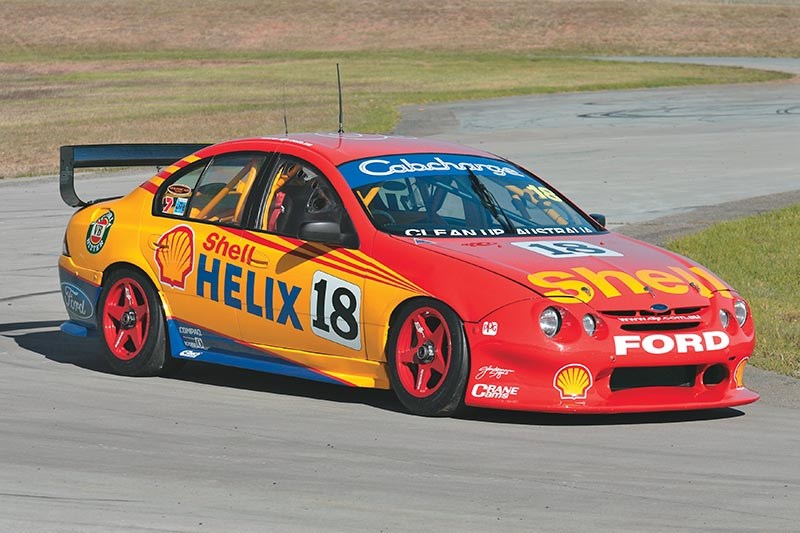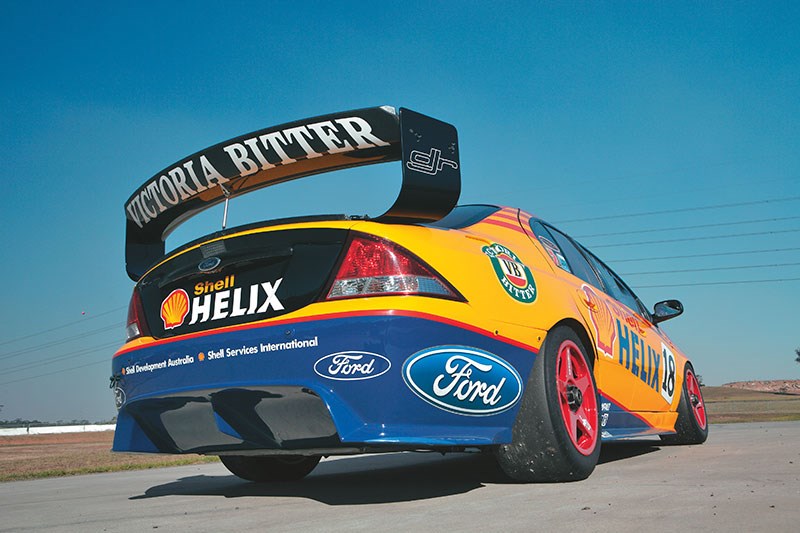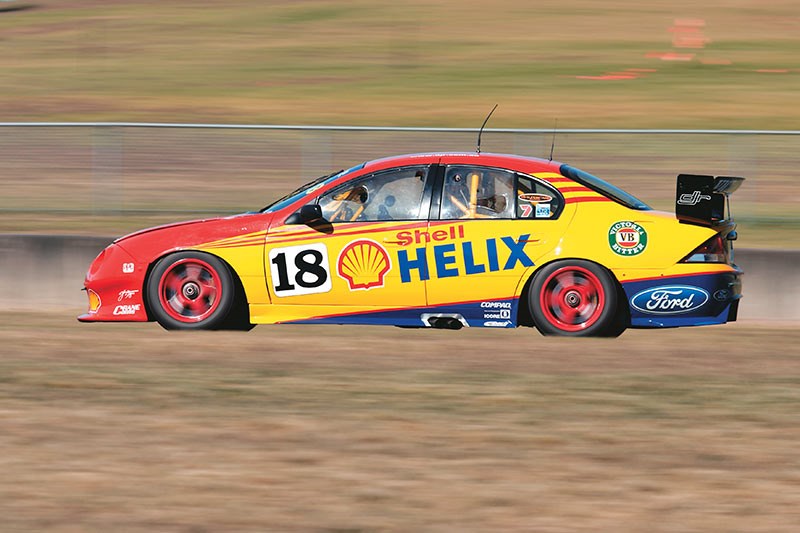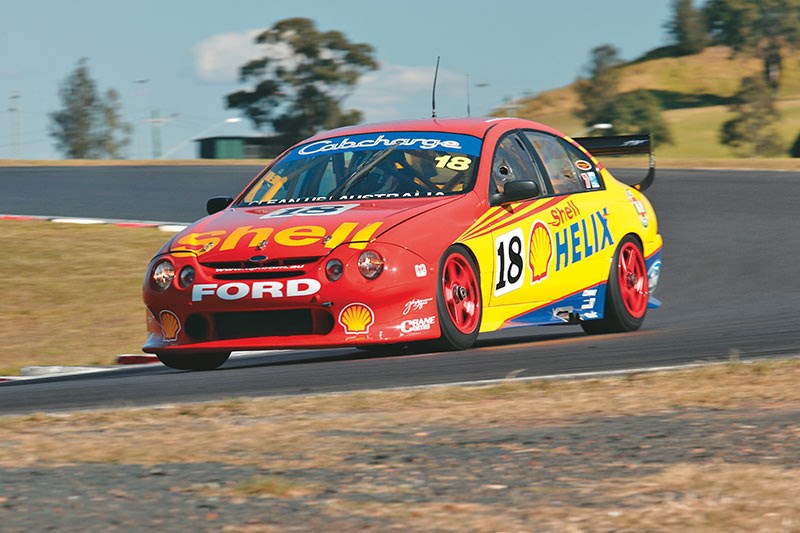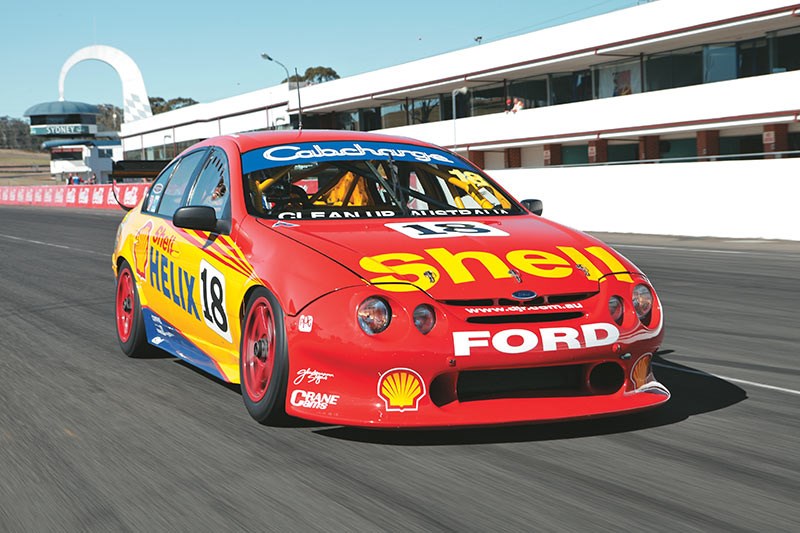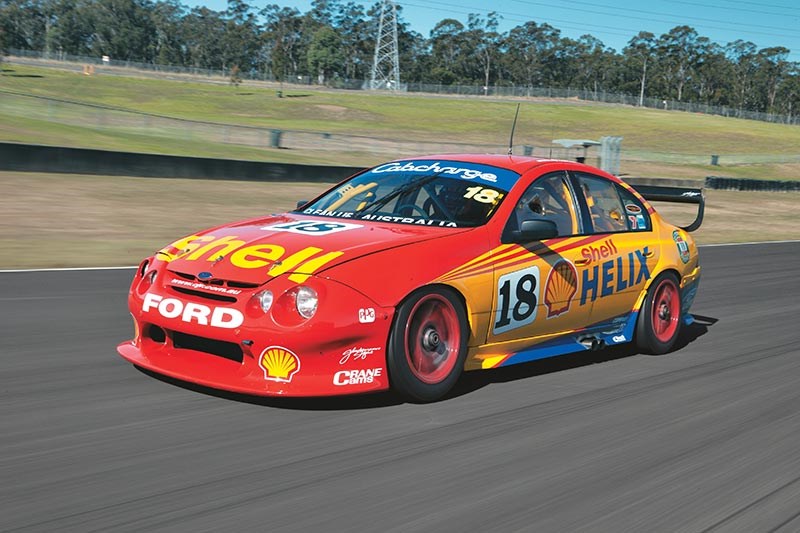 John Bowe would have raced this AU Falcon V8 Supercar if he'd stayed at Dick Johnson Racing. After driving it, he wishes he had
2000 DJR Falcon AU V8 Supercar
This is the car I would have driven if I'd stayed with Dick Johnson Racing after the 1998 season. Instead, it became Paul Radisich's after he returned from racing in Europe. In hindsight – and I've said this to Dick on numerous occasions – I shouldn't have left DJR, but I was lured away by a good yarn!
Looking around this AU Falcon in the pits at Eastern Creek Raceway, I couldn't help but feel that the last decade has gone by very quickly. To the average Joe Fan, this car probably looks more like a current V8 Supercar than a 10-year-old car but, geez, where does time go?
Owner Keith Jones brought the car as an investment in 2009 from another enthusiast, Steve Voight, and he hot laps it every couple of months at drive days.
This is a significant car, raced by a significant driver, and built by a significant team. It deserves to be well preserved, and it is. Keith has kept the livery authentic; it's exactly the same as when Paul raced it.
By the time this chassis was built, V8 Supercars were quite advanced. Some people – and in some ways, I'm one – miss the fact that a bloke could get a road car or a shell and turn it into a racecar. But as the cars progressed, little of the factory body shell remained. The racecars had massive front and rear wheel tubs so there wasn't much more than the two chassis rails and some panels remaining from the original body shell.
They were built with plenty of technology, too, and the roll cages were very good. But really, body and cage design differences between this decade-old car and the current crop aren't that great. Using Computer Aided Design (CAD) means the level of engineering expertise in this AU is very high. I think this was the last generation built with a factory-produced bodyshell, but really it's a tube-framed racer with a bodyshell wrapped around it. These days they build the cage first then hang the panels off it.
ALMOST BRAND NEW
Once I'm strapped in and hit the starter, the car feels just like a modern racecar. I'm a little too far away from the steering wheel for my liking but once on the track the chassis has a nice feel about it. It's really well behaved, has good turn-in and good dampers. It's quite supple, follows the track well, and brakes nicely. It feels a lot newer than a 10-year old car.
It's absolutely related, like an older brother, to the current stuff. Look at Triple Eight Racing, for instance; their cars are beautifully built, with so much detail. Most components are CNC machined, even the seat brackets. And there's a lot of attention paid to getting the centre of gravity low; they even mount the wiper motor on the floor. We didn't go that far in the AU days.
This AU's engine is a little down on horsepower compared to today's cars but it's very smooth and doesn't pop and carry- on at light throttle. It runs on 98-octane fuel but these days V8 Supercars have 'gone green' and run E85 ethanol blend – like you can get at your local servo – but it's harder to make engines run as nicely on it. Install a 2010-spec engine (with an extra 50-odd horsepower) and it'd run in the top half of today's field, I reckon.
Under the bonnet is a huge airbox that covers the engine bay. Airbox design is a bit of a black art and I reckon if you took all the money V8 teams spent on airboxes over the last 15 years trying to find more power, you could support a third world country. Fair dinkum!
Today's airboxes are smaller so maybe they are more efficient and don't need to be as big. Of course, their primary function is to feed lots of cold, clean air to the intake system and keep heat away from it. Yet sometimes it doesn't make any difference. I remember Brad Jones getting an upgraded airbox from somewhere, which cost a packet, but it didn't make one skerrick of difference on track.
Driving a V8 Supercar is actually quite stressful, physically and mentally, and sometimes you think, "this is a shitbox" and you're only ever going to make it into a better box of crap. But this AU is a very good car. In fact, it drives better than the ones I raced at the time.
Sometimes cars loosen up throughout their racing lives – not so much with the later computer-designed Supercars – but this one is nice and stiff and it proves that the blokes at DJR were doing a very good job constructing cars. It's such a good car, I wish I'd stayed at Dick Johnson Racing!
BIFF AND BASH
I raced against this car quite a lot. When Radisich came back from Europe, he was – let's put it this way – slightly exuberant and used to tangle with people. He was used to that in the British Touring Car Championship, which was all biff and bash. I remember once at Phillip Island, Paul started bashing me from behind so I stood on the brakes. That fixed him!
Traction is very dependent on the tyres, naturally. I've driven this AU before on good tyres – and by that I mean low miles – and it has excellent traction. Adjustable anti-roll bars – which we all had by then – allowed us to trim the balance to some degree. This AU had a little understeer, which isn't too bad.
The AU wasn't that popular as a road car – we all hated the look of the GL or the Forte or whatever it was called – but as a racecar I reckon it was better than the later BA. It had a better rear wing and it was just a bit easier to drive. I was racing with Brad Jones by then and I had an AU then the BA and I reckon the AU was a better thing. But history doesn't back me up; Marcos Ambrose came along with Stone Brothers Racing, in particular, and had great success with the BA Falcon.
I reckon this car is quite clever, but it was just another car I had to pass. I never raced it but I always tried to beat it!
SPECIFICATIONS
2000 Dick Johnson Racing
Ford Falcon AU V8 Supercar
Engine: Ford/DJR 5.0-litre EFI V8
Power: 605hp (451kW) – 2000 trim
Gearbox: Holinger six-speed
Suspension: Upper and lower A-arms, coil springs, adjustable dampers and rollbar (F); Beam axle, upper and lower control arms, Watts link, coil springs, adjustable dampers and rollbar (r )
Brakes: AP Racing six-piston calipers, vented floating discs (f); four-piston calipers, floating vented discs (r)
Unique Cars magazine Value Guides
Sell your car for free right here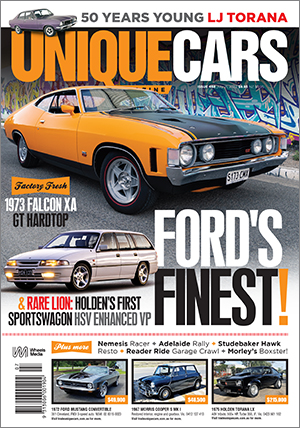 SUBSCRIBE TO UNIQUE CARS MAGAZINE
Get your monthly fix of news, reviews and stories on the greatest cars and minds in the automotive world.
Subscribe