Mercedes-Benz 300SE + Vauxhall Victor + Datsun 280SX – Ones That Got Away
---
The cars we should have bought or are delighted we didn't...
MERCEDES-BENZ 300SE (Advertised September 2006)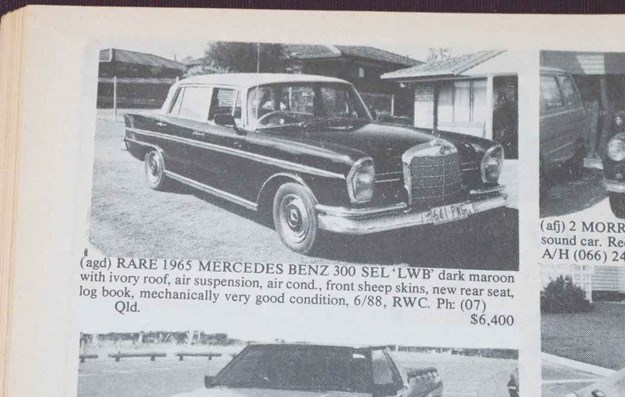 'Fintail' models were the first Mercedes-Benz products to achieve local sales success, however we didn't see many of the range topping 300SE. These new in 1965 cost $10,900, or around $3000 more than the bigger Jaguar Mark X (10). What the Jag didn't offer and the Benz did was fuel injection, air-suspension and the snob value of that pointed-star emblem. A lot of our 300s were sold to landholders in rural areas where low humidity helped save them from the rust that killed coastal cars. They were always rare though, and almost never seen now, yet not expensive either.
Then: $6400, Now: $35-40,000
---
FORD XC FALCON GS V8 UTILITY (Advertised November 2006)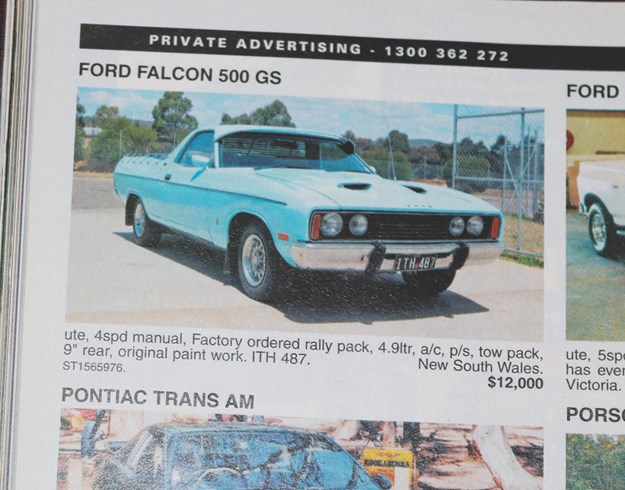 A new descriptor has entered the classic vehicle lexicon and that word is 'Unicorn'. Mythical, extinct, non-existent, whatever the term means to you it can certainly be applied to this incredibly scarce XC. Just uncovering one that has evaded terminal rust is enough, but then to find it to be a V8 four-speed with air and steer would boggle the world of any Falcon enthusiast. Where did it go after being sold as undoubtedly it was in 2006? We would love to hear this blue ute's full story and see how good it looks 17 years further in to its lifespan. What's it worth? How much you got?
Then: $12,000, Now: $50,000
---
VAUXHALL VICTOR (Advertised April 1992)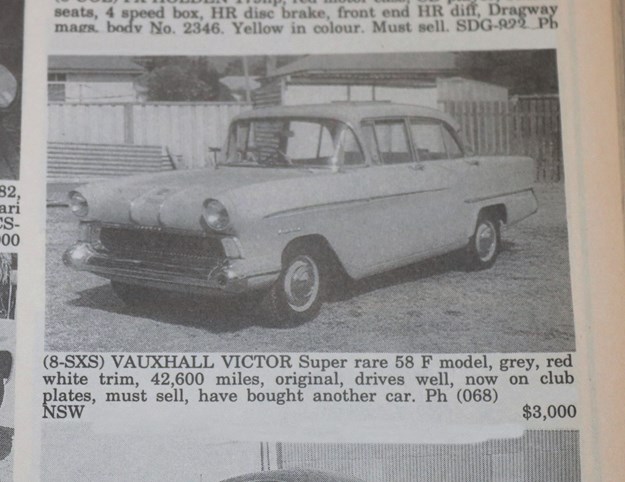 Does anyone still have an F Series Victor, running and not rusty? They used to be everywhere; the car you bought when you needed interior space and a big boot without the six-cylinder thirst of a Holden, Zephyr or full-sized Vauxhall Velox. The styling was an interesting blend of mid-Fifties Oldsmobile and extreme bad taste, which would have held sales back a bit. Then they started to rust. By the mid-1970s hardly any survived and those that did – as with the car seen here – had probably spent their lives in dry, rural regions. Survivors still don't generate much money either.
Then: $3000, Now: $4000-5500
---
CHEVROLET BEL-AIR CONVERTIBLE (Advertised November 2007)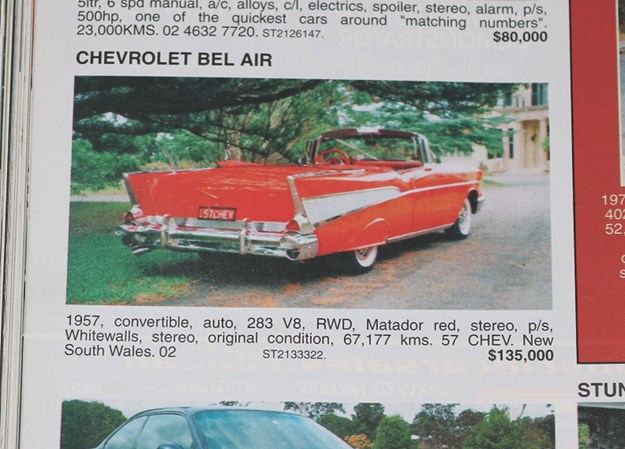 Back in the days of the Muscle Car ' boom' owners of other desirable models could get excited when pricing their cars and start chasing ambitious money. This finned '57 Chevy looks to be a nice car, but the ad doesn't claim it to be running fuel injection or even 'dual quad' carburettors. Either feature would for certain have pushed its value past $100,000, but without them $135K was a long way out in the wilderness. Times have changed and while soft-top '57s still aren't common in our market, US demand and values would have helped this car improve on its 2007 value.
Then: $135,000, Now: $155-175,000
---
DATSUN 280SX (Advertised April 1997)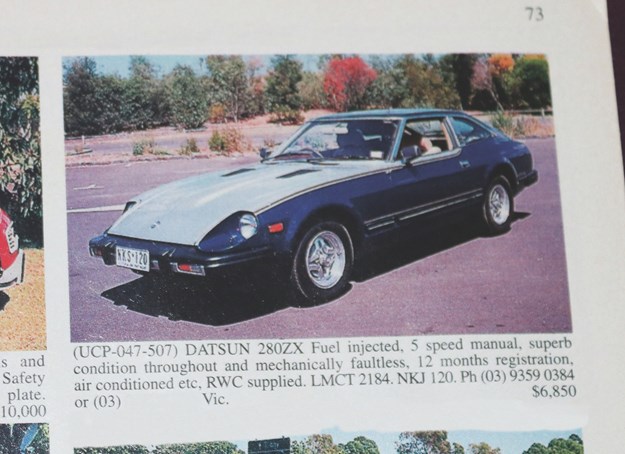 It took less than a decade for Datsun's 'Z Car' to turn from lithe and athletic to soft and lumbering. Yes, Paul Newman did use one to win an SCCA title and they did okay in local Production Car events here, but street versions still couldn't call themselves a sports car. Low values during the 1990s saw a lot deemed uneconomic to save and disappear, yet even this allegedly excellent car wasn't expensive. Prospects for present-day survivors look more promising, with parts support from the USA helping keep rust-free cars running. Still not worth the money being realised by 240-260Zs.
Then: $6850, Now: $24-28,000
---
VALIANT AP5 SAFARI WAGON (Advertised December 1996)

To kids growing up in the 1960s, a trip to the beach in the back of a friend's family Valiant wagon was a bit more interesting than going by other means. With parents up front and the back seat laid flat there was comfort aplenty for six kids sitting legs stretched and crosswise across the load area, with towels, Eskys, the umby and kickboards thrown in on top. All horribly unsafe and dead illegal these days, of course, but surviving Safaris remain a desirable bit of Aussie automotive culture. Plus they will generally cost less in today's market than the more common EH Holden.
Then: $5500, Now: $25-30,000
---
SUBARU WRX STi 22B (Advertised April 2007)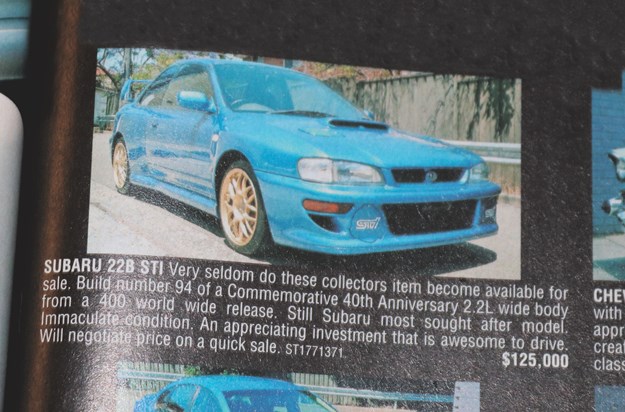 Is calling this car 'King of the Rexes' succumbing to tautology? Even if it is, no other road-going Subaru will generate the same market excitement as a 22B when one gets unleashed on to a rally road or salesroom. Australia saw just five official arrivals plus a few as personal imports. Whether any have subsequently been resold overseas is unknown, but the prospect if you've got one sitting under a cover must be tempting. A car in the USA was sold for US$312,000 and a couple of the UK cars have been touted at £250,000, so half-million here must be possible.
Then: $125,000, Now: $400-500,000
From Unique Cars #483, Sept 2023
Unique Cars magazine Value Guides
Sell your car for free right here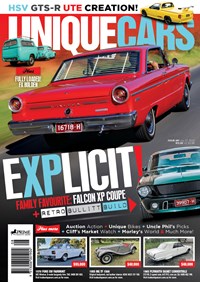 SUBSCRIBE TO UNIQUE CARS MAGAZINE
Get your monthly fix of news, reviews and stories on the greatest cars and minds in the automotive world.
Subscribe